---
Army Drill Sergeant Military Statue Details:
This stunning army drill sergeant military statue shows the true image of a retro-style army drill sergeant. The decorative statue depicts a young man in classic equipment posing confidently on the solid base. Wearing the classic long-sleeved suit with several badges on his chest representing his great honor. In addition, every detail perfectly embodies this theme from the hat to the boots. It depicts the courage and determination of soldiers. You Fine top masters have shown the great talent to create such a realistic statue.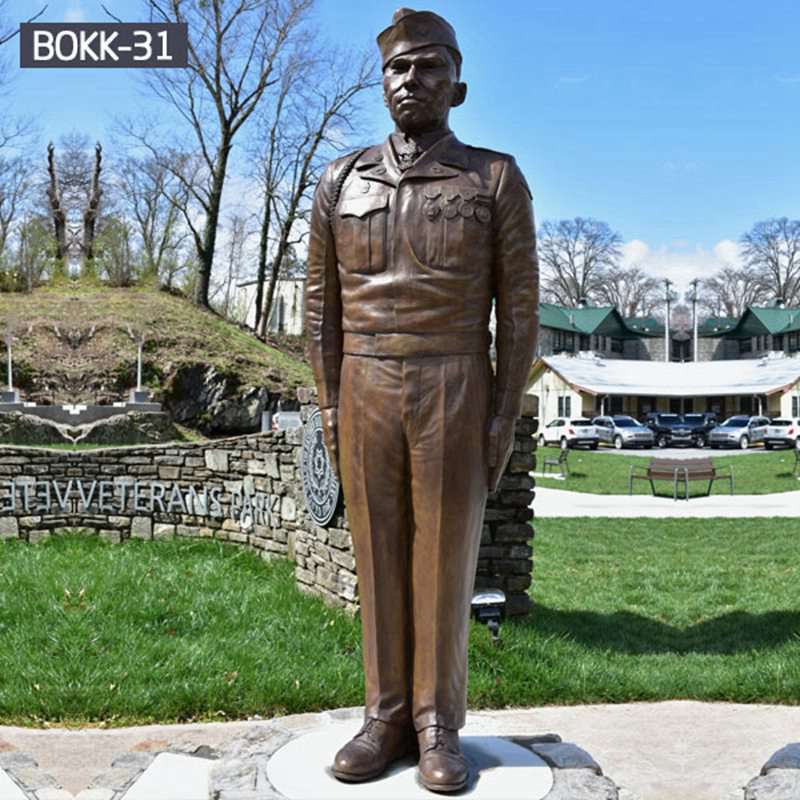 Production Process:
The production of this life-size army drill sergeant military statue is subject to strict quality guidelines. All of our bronze statues are made by the lost waxing method. And they are all hand cast and refined in quality. Besides, the silicone precision investment castings is the most advanced bronze casting technology. It guarantees the quality of the product without white spots. From the 3D printing drawings to the final polishing and patinas, every step has gone through a strict and complicated process.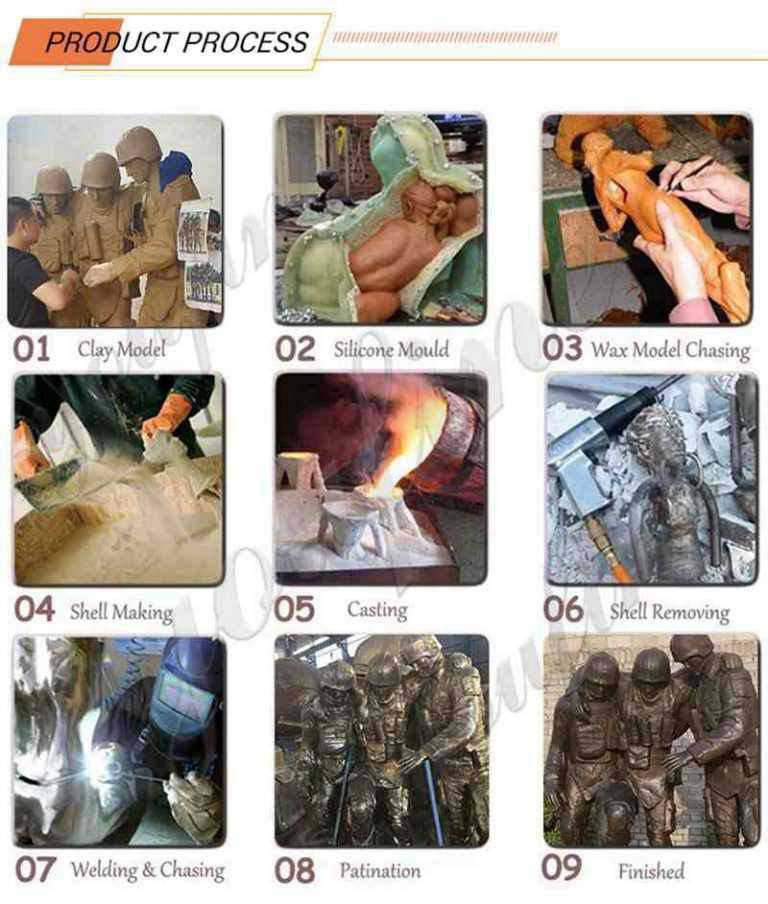 Our Advantages:
There are thousands of successful cases of bronze military sculptures to share with you. Regarding this antique army drill sergeant military statue, our master will incorporate the historical background into the decoration design. Our top clay mold masters with 35 years of experience can completely restore the essence of the product. 100% similarity is something we are very proud of.

Related Military Products:
In addition to this army drill sergeant military statue, YouFine offers a large amount of bronze military sculptures for you to choose. For example, bronze army sculptures, bronze airforce sculptures, bronze cavalry sculptures, bronze navy sculptures, and bronze battlefield cross sculptures… All our bronze military sculptures have regular specifications. We also accept customization according to your needs. Feel free to consult us!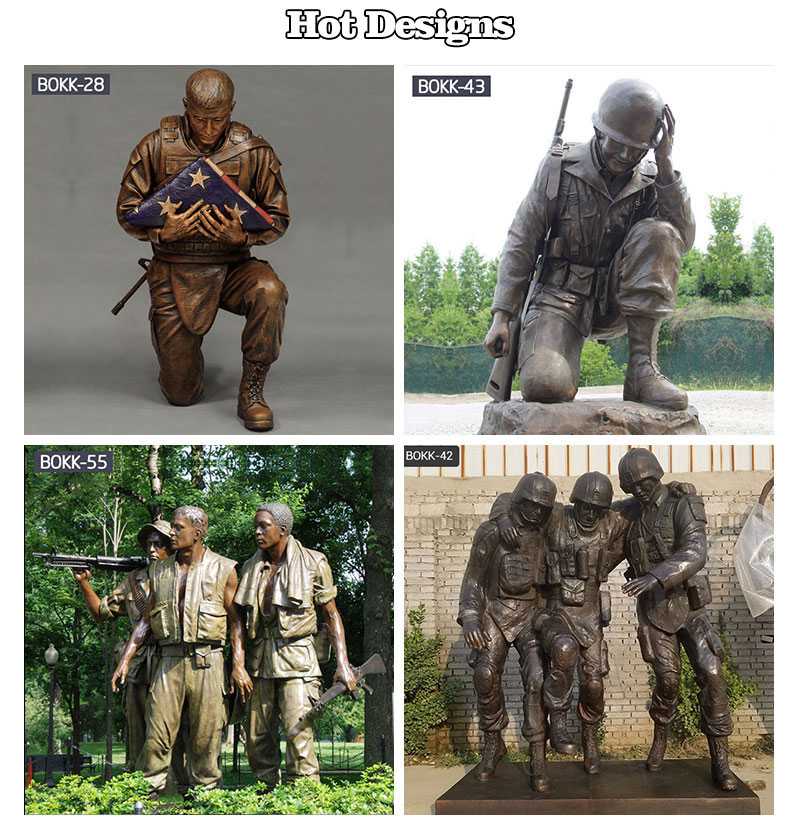 It is an honor to provide these selected high-quality military bronze statues. Each statue provides historical and technically accurate displays in You Fine. If you have anything to ask, don't hesitate!
---
About us
YouFine foundry includes custom bronze children's portraits, custom made full size figure portraits, custom bronze US Military statues and bronze Veterans monuments, custom bronze dog statues and life-size dog portraits, heroic size custom bronze monuments and custom life-size bronze portrait memorial statues. Some of these statues may be limited edition releases but most are commissioned custom made bronze sculptures created by YouFine for governments, business, military, families, and non profits.What ever the subject matter, YouFine can create a custom bronze statue or monument that will touch the hearts of those who see it. She has a knack for making life-size bronze portrait statues that actually look like the individual.
Looking for bronze sculpture ?
Tell us what you need by filling in the form