---
Life Size Bronze Military Statue Lawn Ornaments Details
This stunning realistic life size bronze military statue depicts a majestic kneeling cavalry soldier with a firm gaze. The solid bronze piece is in full delicate details from his lifelike boots to facial expressions. He furrows brows looking far from distance. YouFine craftsmen have portrayed the characters vividly with the traditional lost wax method. It will be a striking bronze sculpture when placed in the park or garden.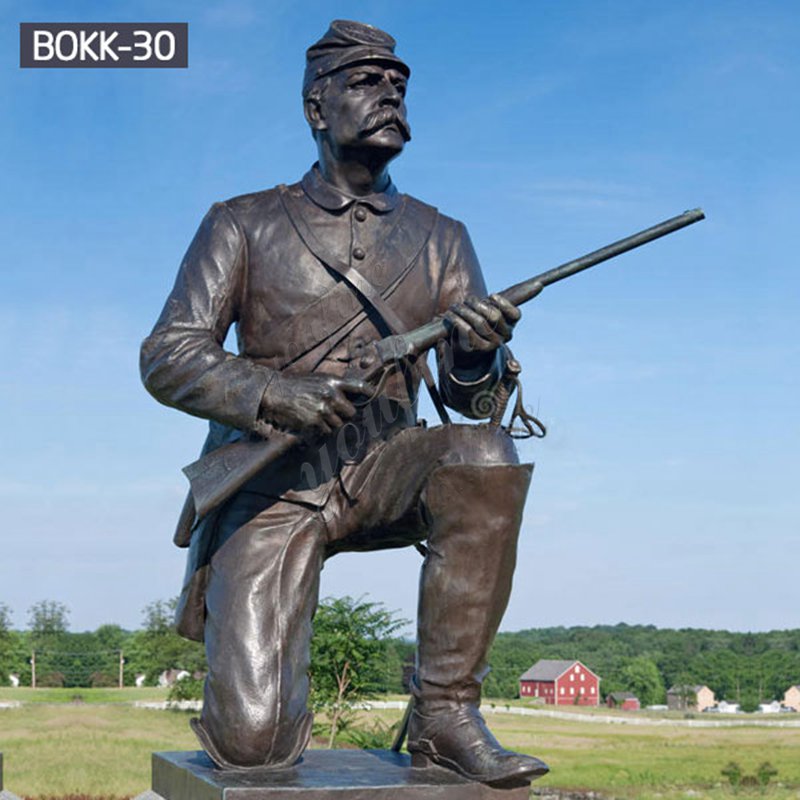 The Meaning of Antique Life Size Bronze Military Statue Lawn Ornaments
Everyone will definitely stop for this antique life size bronze military statue when they take their children to the park playing. We can tell our children about the past history and cherish happiness now. They used to dedicate themselves to great tasks. These glorious history are worthy of our memories. As we all know, the solider is a symbol of sacrifice, glory, and service. They deserve our respect.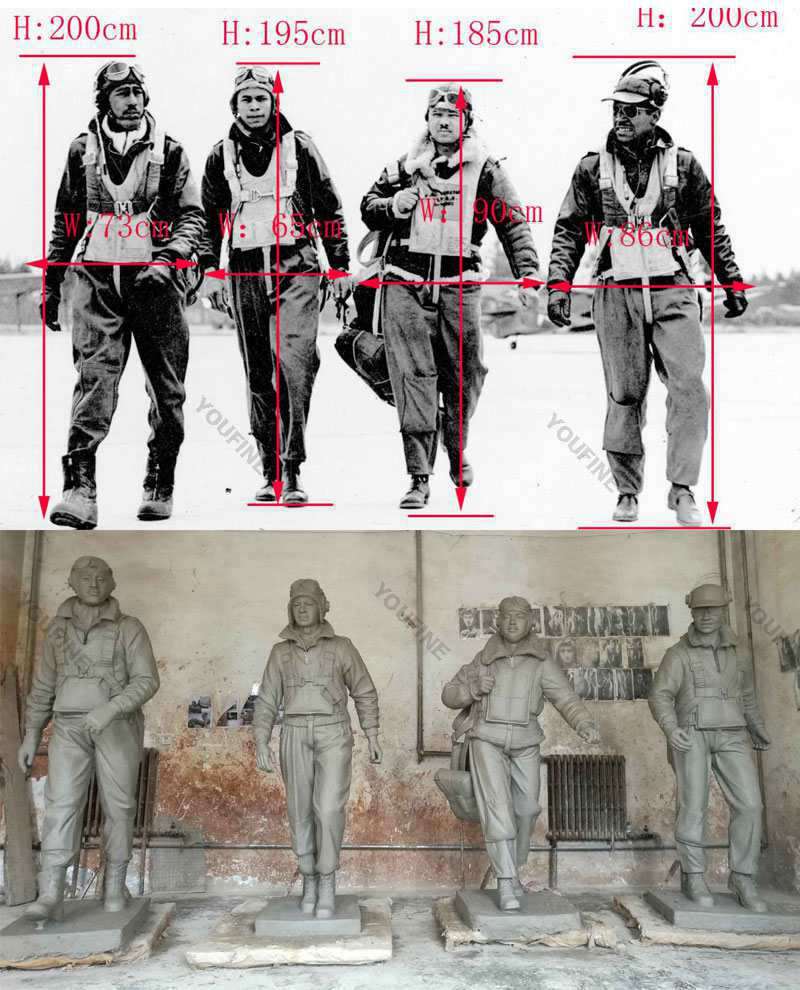 More Designs of Outdoor Bronze Military Statue
Apart from this outdoor life size bronze military statue, there are all kinds of military-themed sculptures in YouFine factory. For example, bronze army sculptures, bronze cavalry sculptures, bronze navy sculptures, and bronze battlefield cross sculptures… These lifelike military sculptures come in different designs and sizes for you to choose from. If you have a favorite sculpture, please contact our enthusiastic and knowledgeable staff and we will send you a detailed catalog.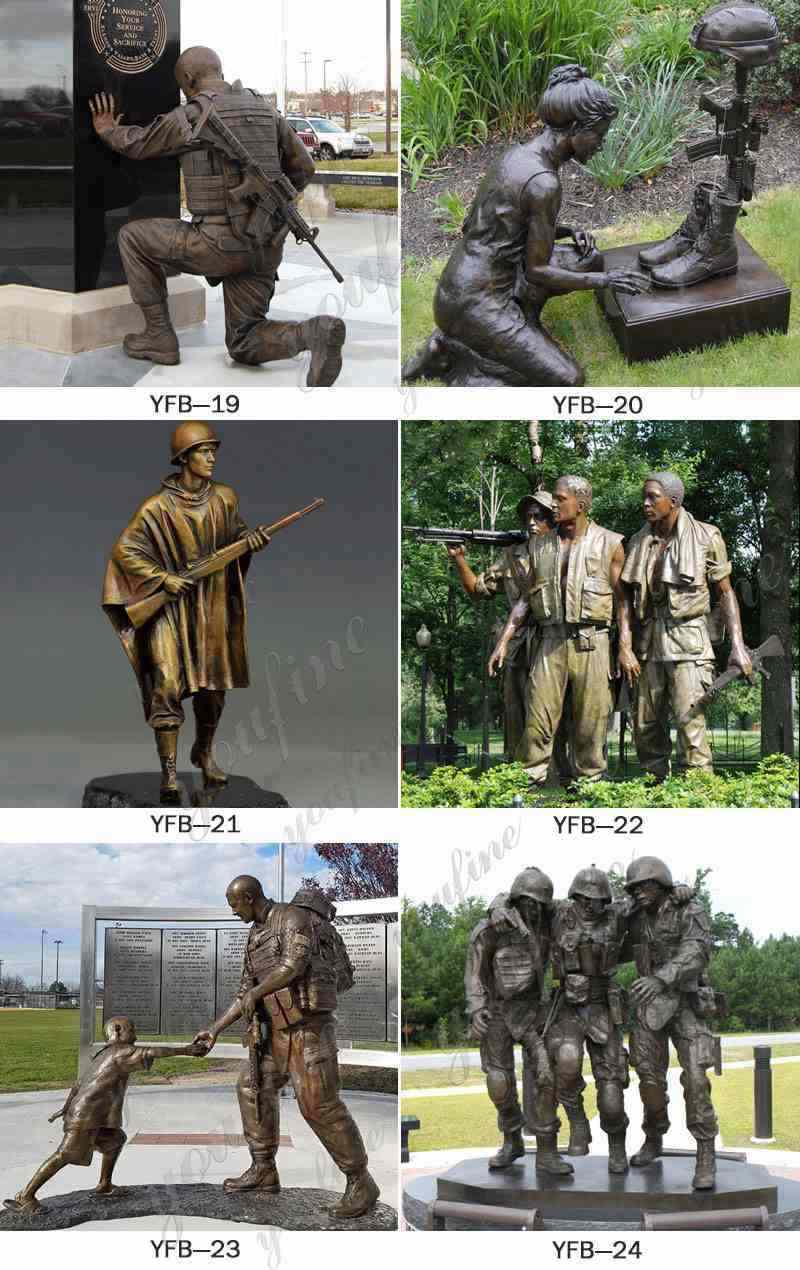 Production Process of Bronze Military Statue
This beautiful outdoor life size bronze military statue requires a series of complicated production processes. Using the traditional lost wax method, our highly skilled masters strictly demand every step. In addition, we have the best clay mold master to make exactly a vivid model. Moreover, the sculptures are often placed outdoors withstand bleaching wind and rain. And all our bronze sculptures look more natural.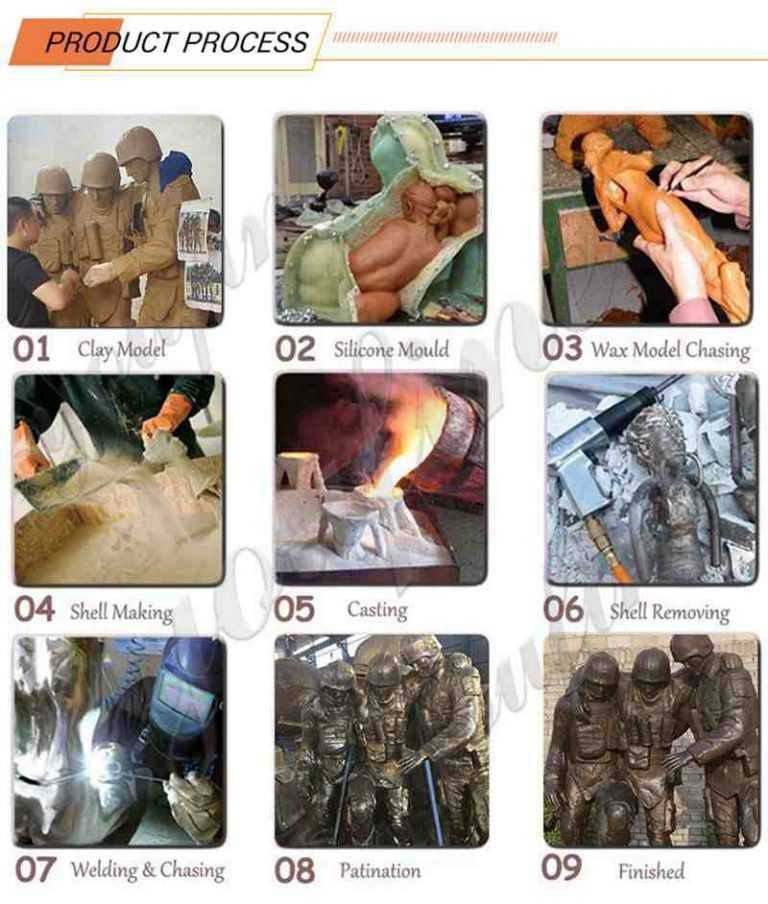 Feel free to contact us, and get your most favorite life size bronze military statue!
---
About us
YouFine foundry includes custom bronze children's portraits, custom made full size figure portraits, custom bronze US Military statues and bronze Veterans monuments, custom bronze dog statues and life-size dog portraits, heroic size custom bronze monuments and custom life-size bronze portrait memorial statues. Some of these statues may be limited edition releases but most are commissioned custom made bronze sculptures created by YouFine for governments, business, military, families, and non profits.What ever the subject matter, YouFine can create a custom bronze statue or monument that will touch the hearts of those who see it. She has a knack for making life-size bronze portrait statues that actually look like the individual.
Looking for bronze sculpture ?
Tell us what you need by filling in the form