---
Exquisite Appearance Design
This bronze horse head sculpture has flying temples and angled ears. The big eyes are set in the handsome face. The neck and the base are connected together. The thin horse head and flying look look restrained and confident. It is exquisite. The exquisite carving details bring the flying state of the hair to life, making it uniquely charming.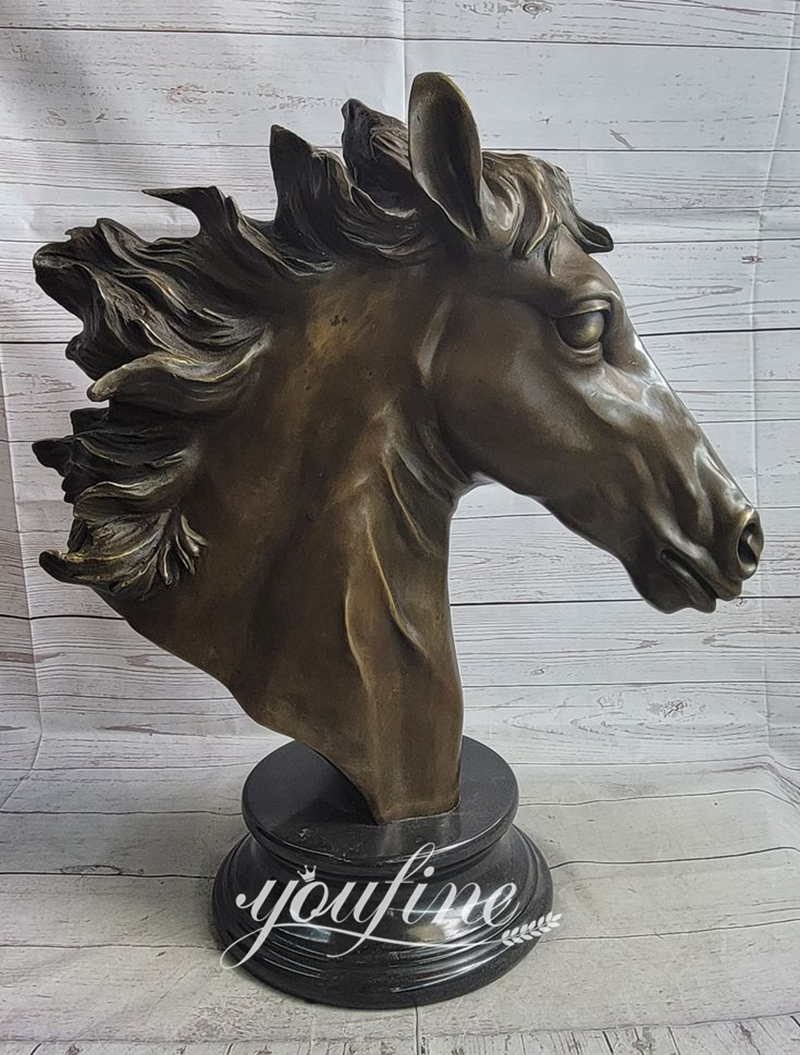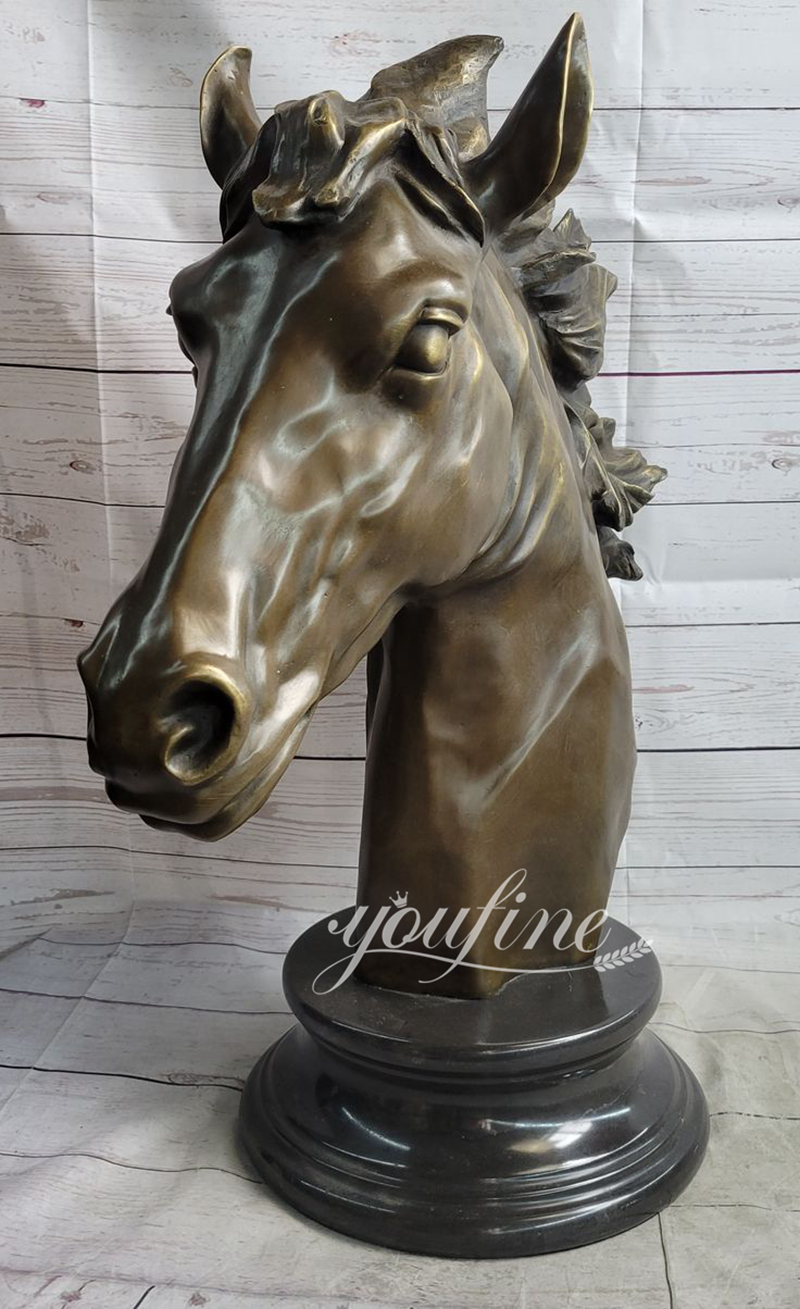 Multifunctional Usage Scenarios
The specific size of this sculpture horse head can be customized according to your needs. For example, it can decorate your desk, study, and living room. It can also be used to decorate outdoor gardens, parks, squares, and other public places. Scope of application It is very extensive, but no matter where it is placed, it can show its collection value and artistic charm, so it is a very suitable sculpture for customization.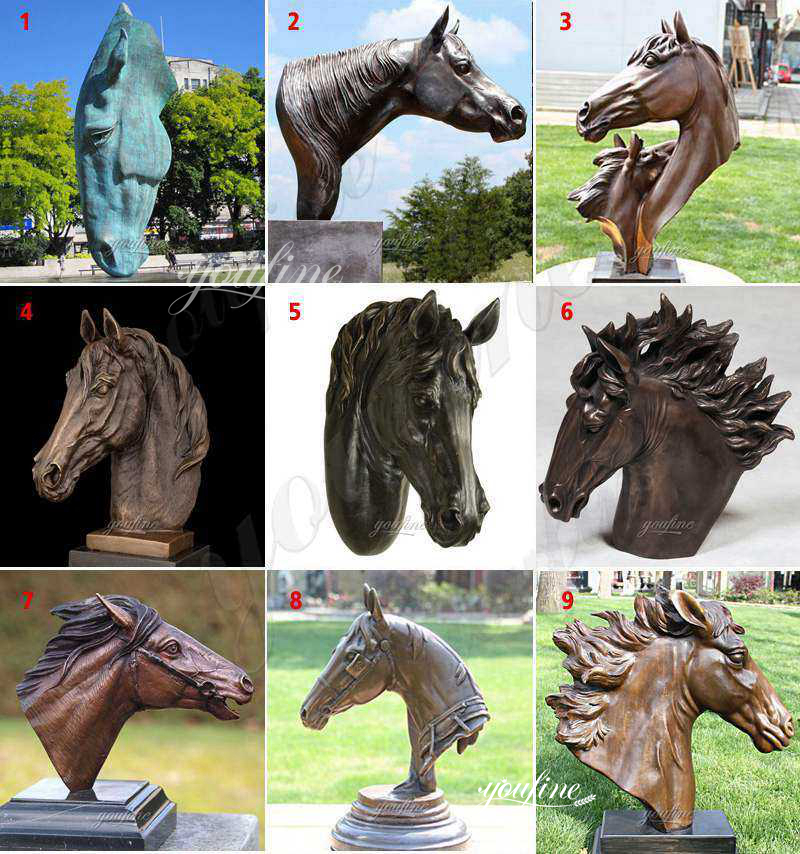 Professional Use of 1:1 Clay Molds
Your bronze sculpture will be professionally made in clay molds by talented clay mold studio staff. They will perfect the bronze sculpture you envisioned on the clay mold with meticulous details, such as the flying hair of this bronze horse head sculpture. More detailed carving. The 1:1 clay mold allows you to see the true shape of your customized sculpture more clearly and earlier. In addition, after the demoulding is completed, YouFine's artists will check and improve the details again to prevent the original details of the bronze sculpture from being lost during the demoulding process.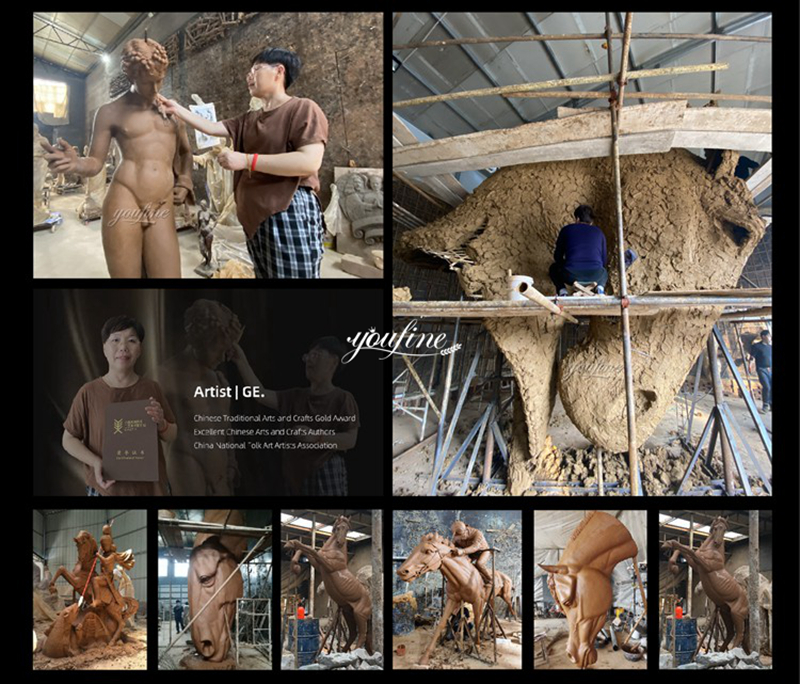 Wide Selection of Customized Content
YouFine can provide you with a variety of styles of customization services. At the same time, you can also customize specific sizes, different colors, and different bases to meet your diverse individual needs, allowing you to carry out artistic expression as you wish. In addition, there are Our professionals will recommend or provide you with design solutions so that you can have a more comprehensive understanding and ultimately make the most appropriate decision.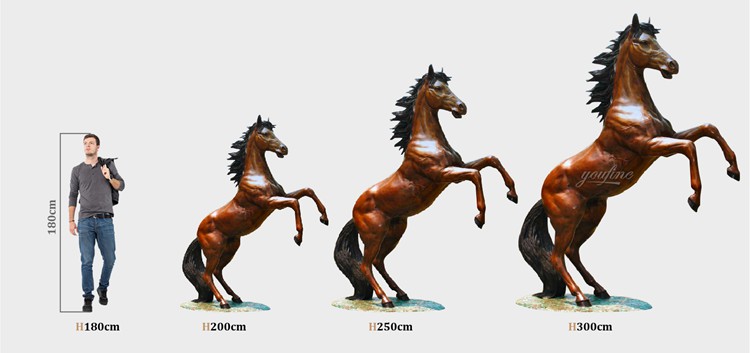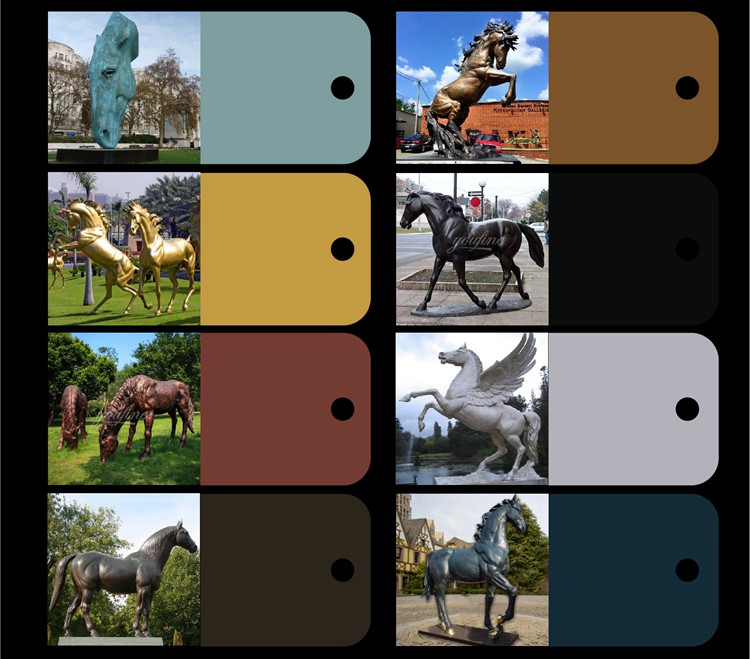 Powerful Installation Service
YouFine will provide you with simple, clear installation drawings. You only need to follow the steps for simple installation. During the process, you can also contact our team at any time for online guidance. Even if you need it, YouFine will recommend you a nearby, professional installation team or YouFine will personally perform cross-border installation for you.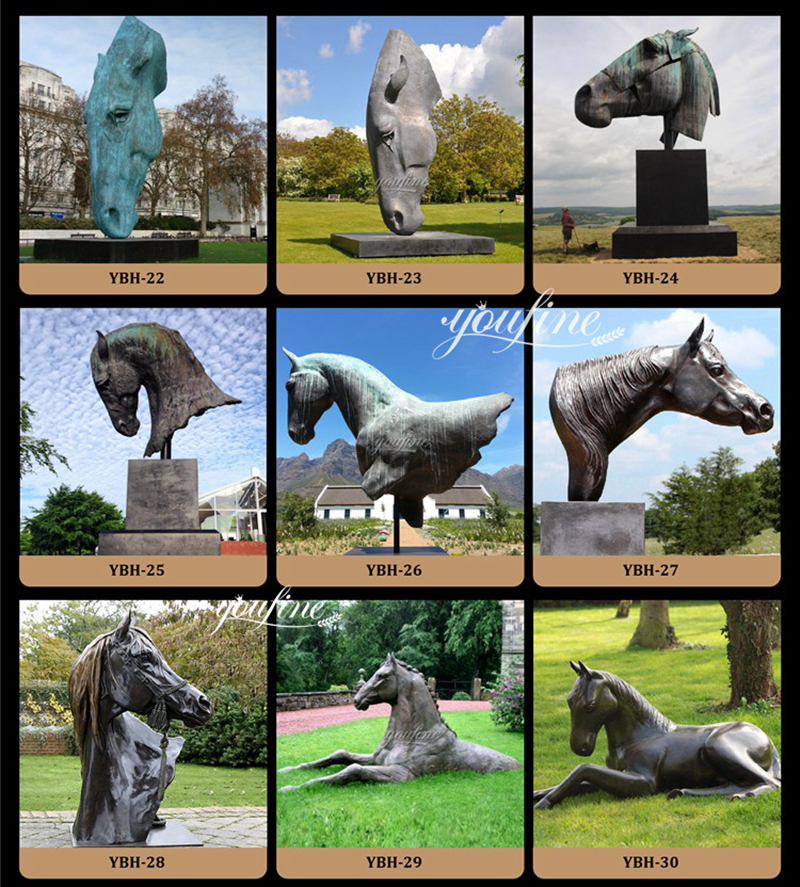 ---
About us
YouFine foundry includes custom bronze children's portraits, custom made full size figure portraits, custom bronze US Military statues and bronze Veterans monuments, custom bronze dog statues and life-size dog portraits, heroic size custom bronze monuments and custom life-size bronze portrait memorial statues. Some of these statues may be limited edition releases but most are commissioned custom made bronze sculptures created by YouFine for governments, business, military, families, and non profits.What ever the subject matter, YouFine can create a custom bronze statue or monument that will touch the hearts of those who see it. She has a knack for making life-size bronze portrait statues that actually look like the individual.
Looking for bronze sculpture ?
Tell us what you need by filling in the form