---
Spartan Warrior Sculpture Background Information:
This wonderful Spartan Warrior Sculpture and resemble the indestructibility of the spartan warriors. This statue is suitable for any place, just a glace on it and you would be inspired for the rest of the day. The Spartan army stood at the center of the Spartan state, citizens trained in the disciplines and honor of a warrior society. Remember the warrior from the movie "The 300"? Now here is your chance to get the statue of Warrior sculpture who fought like a lion in the battle of Thermopylae.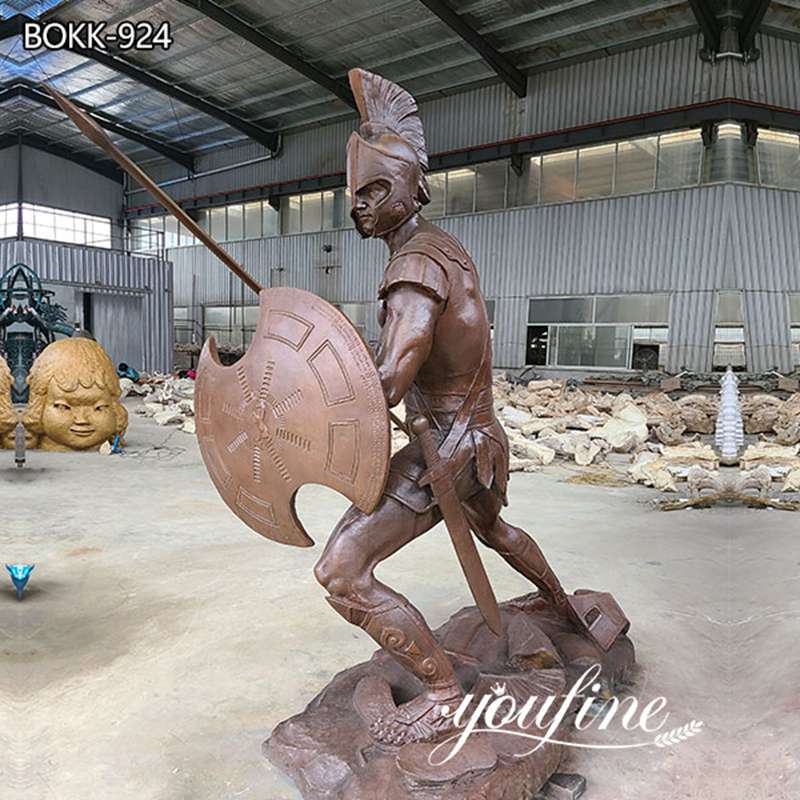 Applicable To A Variety of Places:
If you and your family members like the stock of the Spartan army, this Spartan Warrior sculpture is a very suitable decoration for your house, it is an art piece.  If you have a hotel about the military theme, this also could be a very good choice. This sculpture also could be put in the public square or street, You Fine quality would never let you down. The cost is effective, it could use more than 50 years, much better than the cement or resin
Production Process:
Pls let me introduce our bronze sculpture production process to you simply:
In order to make the statue more vivid and lifelike, masters would make the 1:1    clay mold firstly.
Second, we do the wax mold from the clay mold.
Thirdly, masters do the bronze casting according to the existing wax mold.
Next, do the surface treatment and colors.
Finally, we send the finished pictures for the clients' final checking,
then we would arrange the packaging and shipping after getting the clients' final approval.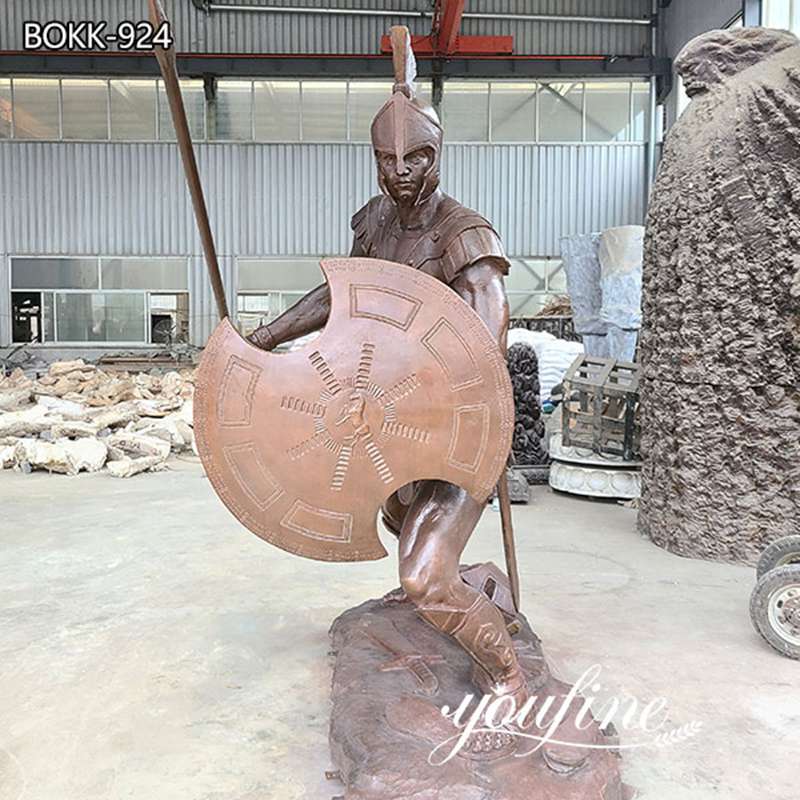 Good Client Feedback:
YouFine factory made the Spartan Warrior sculpture for customers all year round. And our client lived in The USA, Australia, and the Europe Countries, most of our customers are very satisfied with our statues. Here are some feedback photos from the client in the USA, this sculpture was put in a military park, when the client receive the sculpture, the people take photos with the sculpture. If you are interested in our products, please feel free to contact us.
As a professional bronze sculpture supplier, YouFine is worth your choice. If you like this sculpture, please contact us as soon for more information.
---
About us
YouFine foundry includes custom bronze children's portraits, custom made full size figure portraits, custom bronze US Military statues and bronze Veterans monuments, custom bronze dog statues and life-size dog portraits, heroic size custom bronze monuments and custom life-size bronze portrait memorial statues. Some of these statues may be limited edition releases but most are commissioned custom made bronze sculptures created by YouFine for governments, business, military, families, and non profits.What ever the subject matter, YouFine can create a custom bronze statue or monument that will touch the hearts of those who see it. She has a knack for making life-size bronze portrait statues that actually look like the individual.
Looking for bronze sculpture ?
Tell us what you need by filling in the form