---
The elegantly designed palm tree coffee table offers a unique and eye-catching accent piece for any home or office décor. Expertly handcrafted by our skilled artisans at the YOU FINE Art Sculpture Factory, each table combines quality materials with impeccable artistic vision to create a stylish yet durable furniture piece.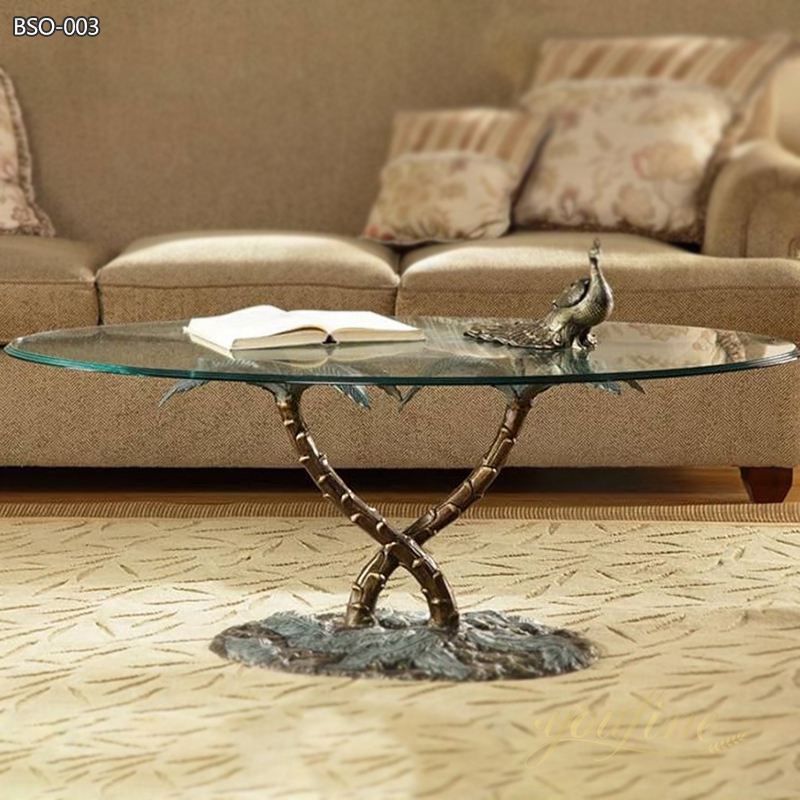 Artistic Cast Bronze Base
The coffee table features a sturdy iron base cast into the shape of palm fronds, perfectly recreating the organic curves and textures of real palm trees. The metal is finished in a warm antique brass tone, giving the table base an elegant vintage aesthetic. Gracefully arching up from the ground, the sculpted palm design provides ample leg room underneath while adding visual interest from every angle.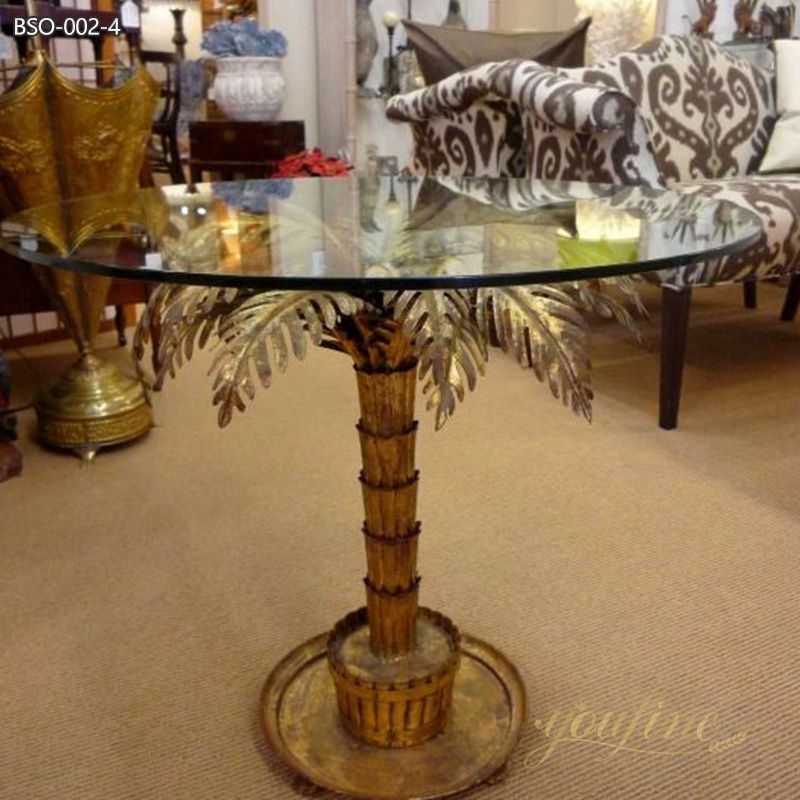 The tabletop is made from high-grade beveled glass, providing a smooth and transparent surface that complements the artful base below. The beveled edge refracts light beautifully, adding an extra dash of brilliance. The glass top ensures an easy-to-clean and long-lasting table surface.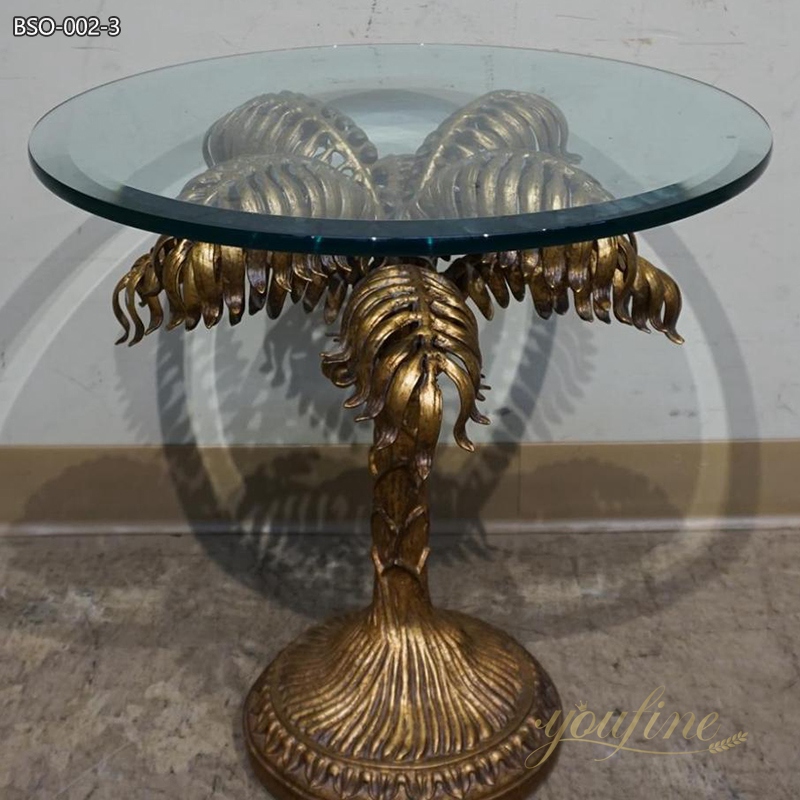 Customization Options
At the YouFine Factory, our skilled metal artists use specialized techniques to shape and detail each palm tree base. The bronze is lost wax cast to capture every nuance of real palm fronds before being treated for rust resistance and given an antique finish.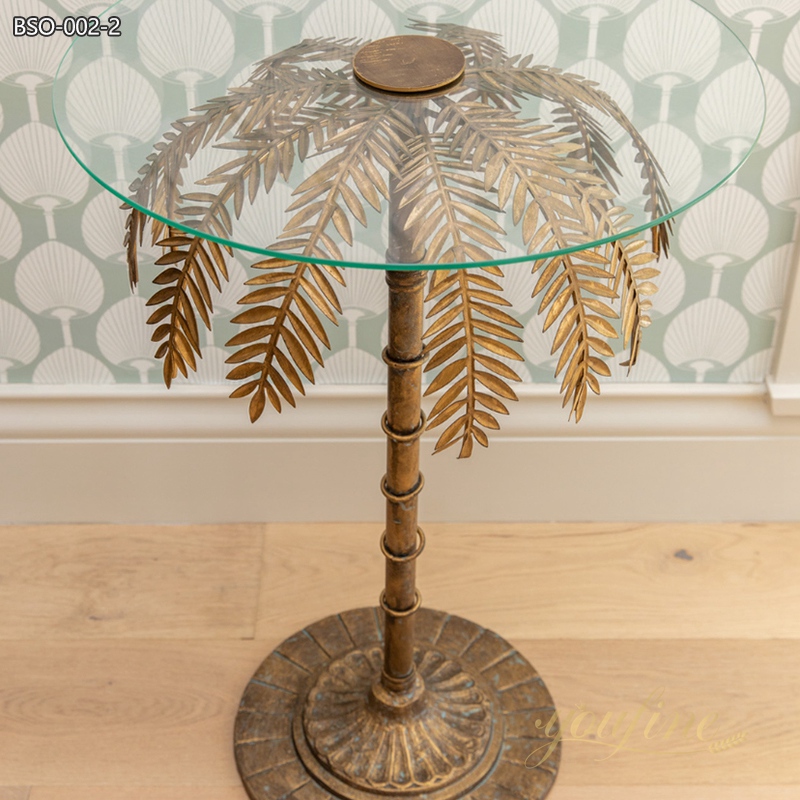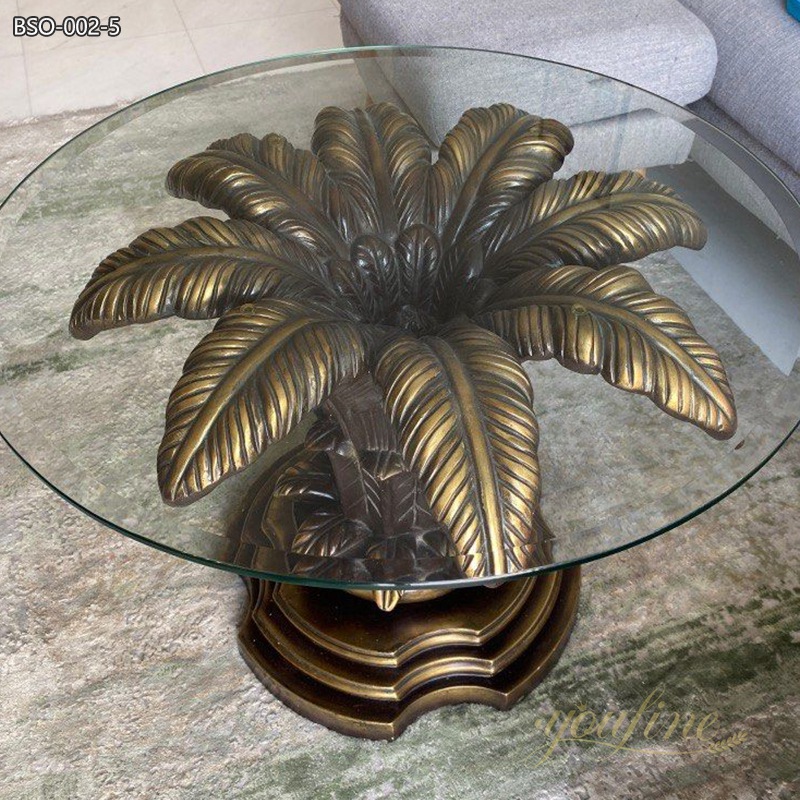 Expert Production Techniques
In addition to quality craftsmanship, YOU FINE provides excellent customization options. We can adjust the table dimensions, materials, and colors to match your existing décor scheme. Or create something totally unique to become a statement piece in your home. Our friendly customer service team will work with you every step of the way from design to delivery.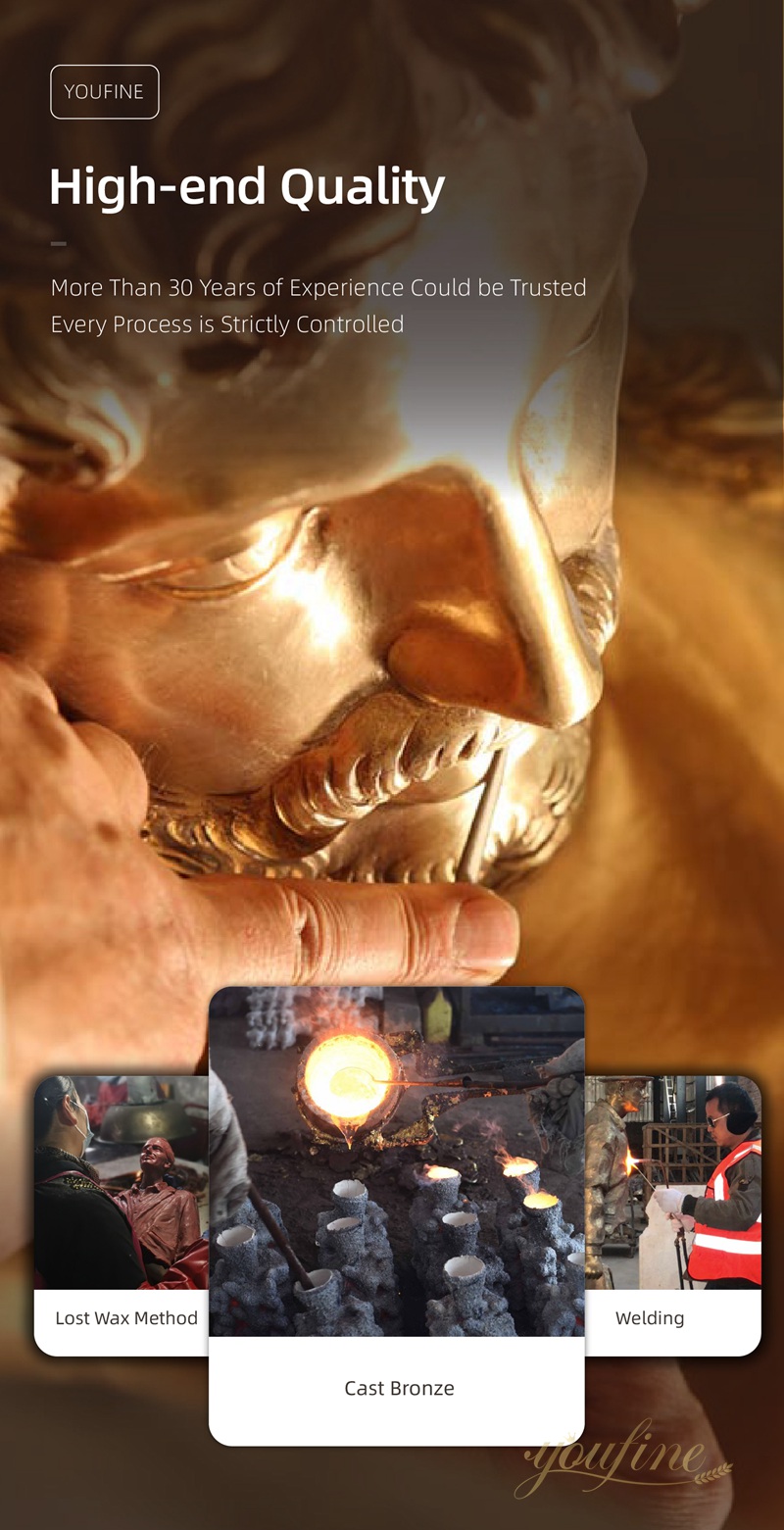 Commitment to Quality
With over 30 years of experience making high-end artistic furniture, YOU FINE Furniture Factory has perfected our production techniques while staying on the cutting edge of new trends. We utilize the latest in 3D modeling software to bring creative designs to life. Our foundry has state-of-the-art facilities for metal casting, ensuring consistent quality. We are constantly improving our skills, methods, and equipment to deliver the best product possible.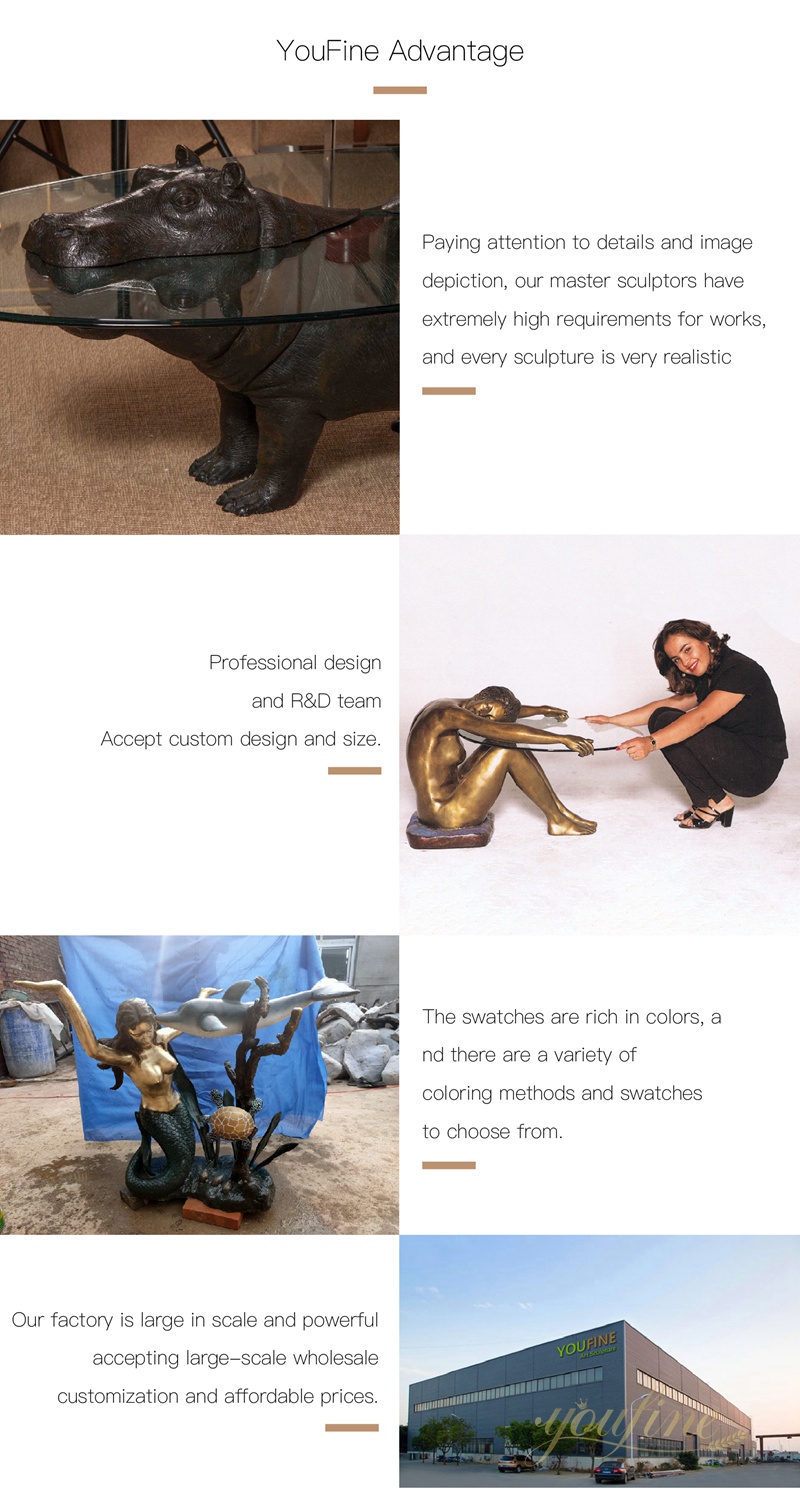 The palm tree coffee table demonstrates our commitment to artistic vision, fine craftsmanship, and innovative techniques. The eco-friendly manufacturing processes also show our dedication to sustainability. Bring this eye-catching yet practical accent piece into your home today!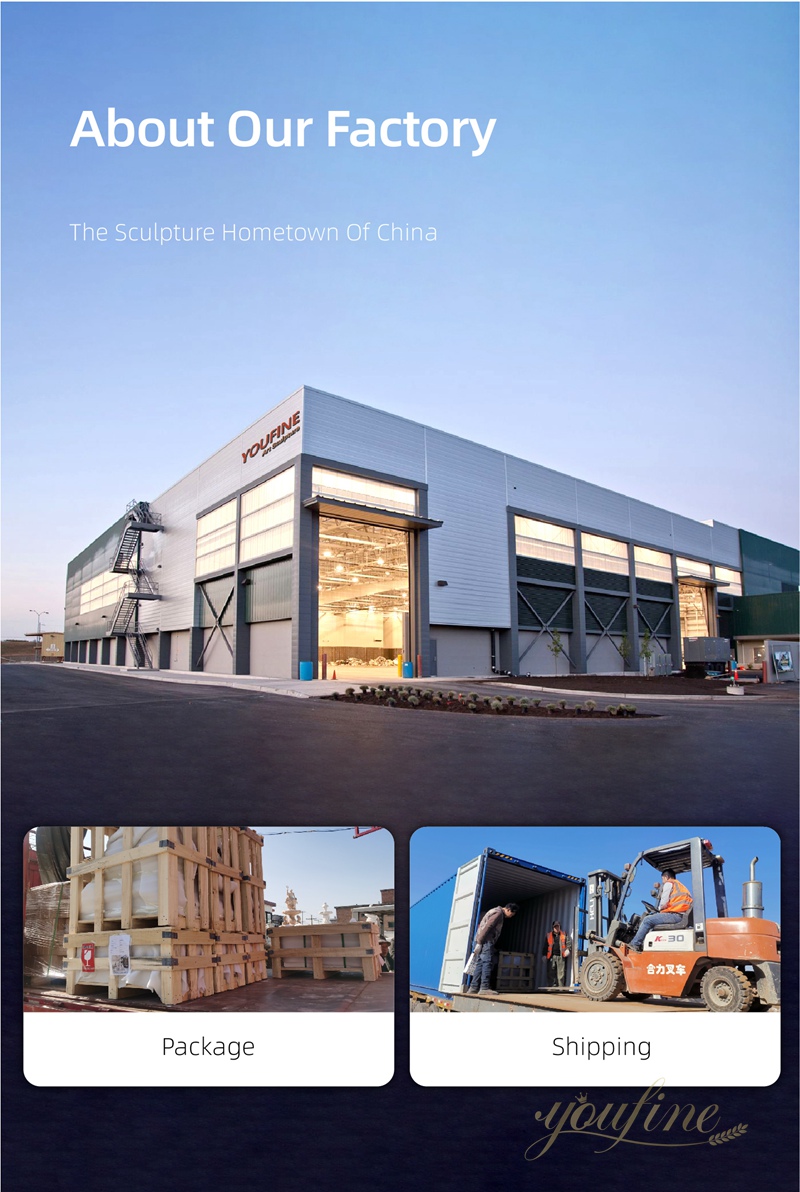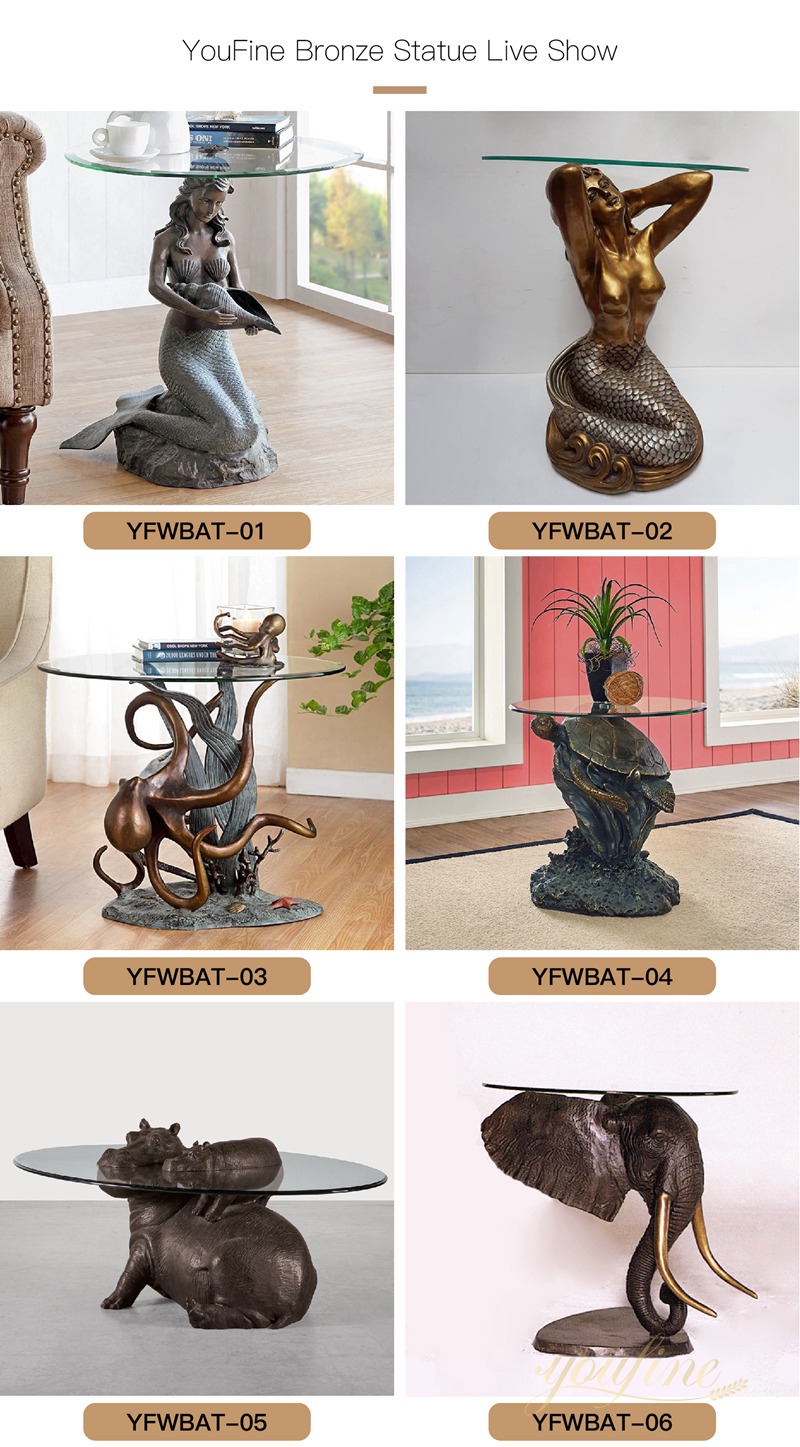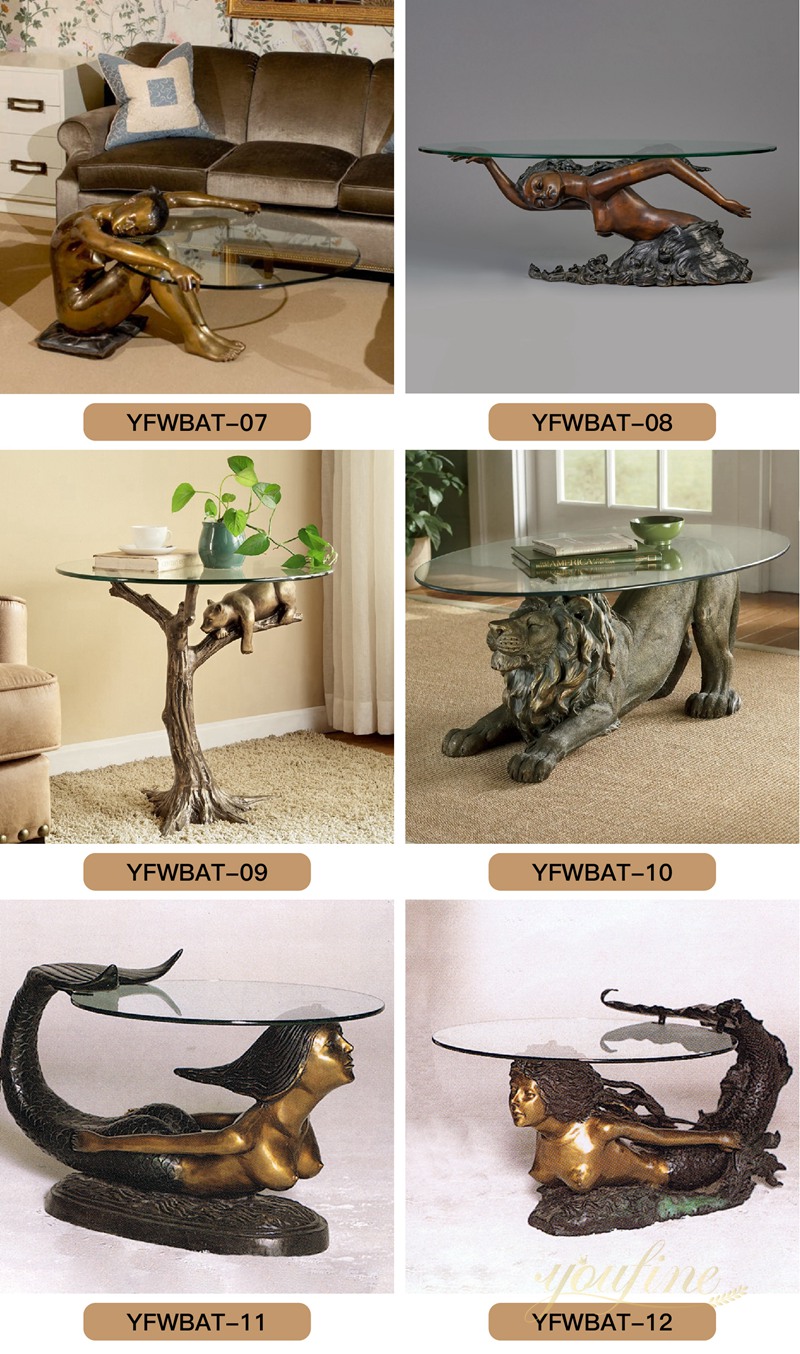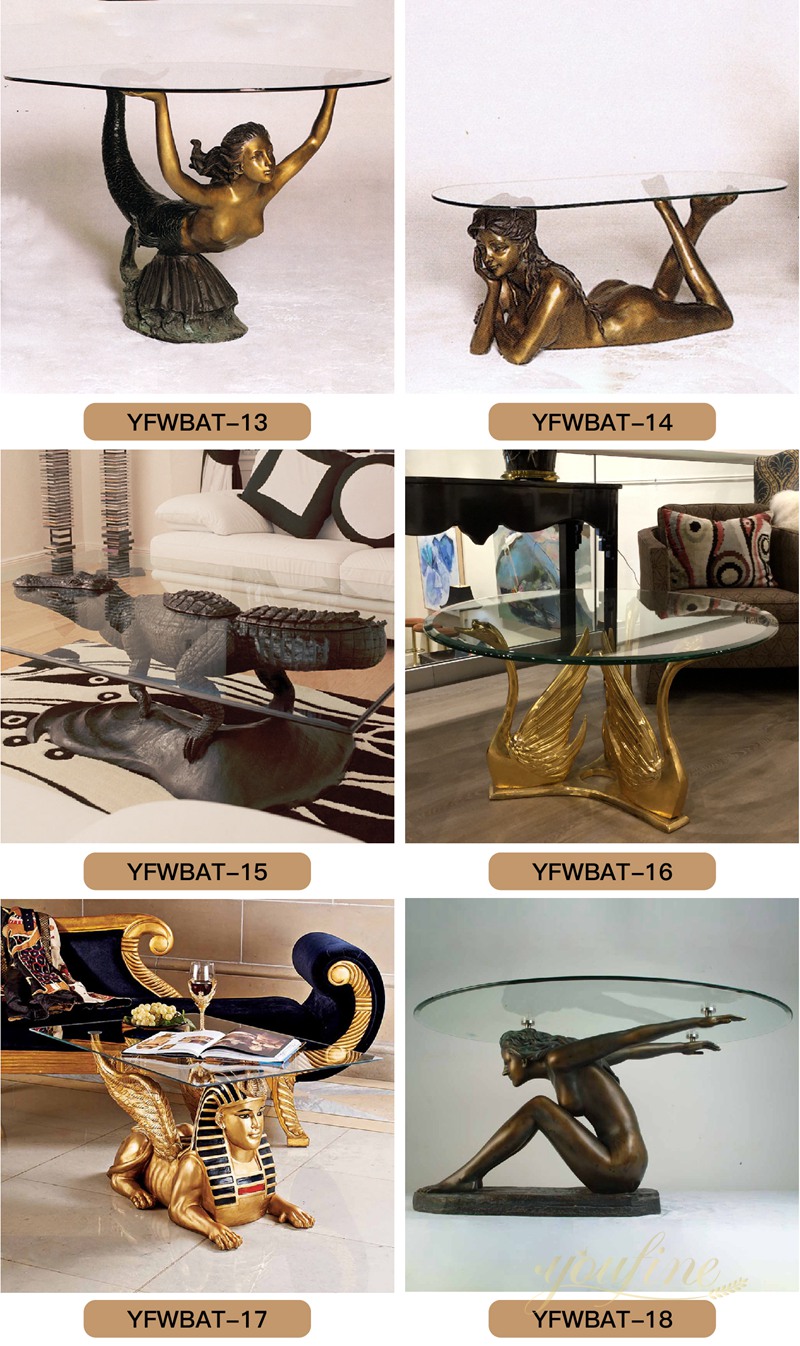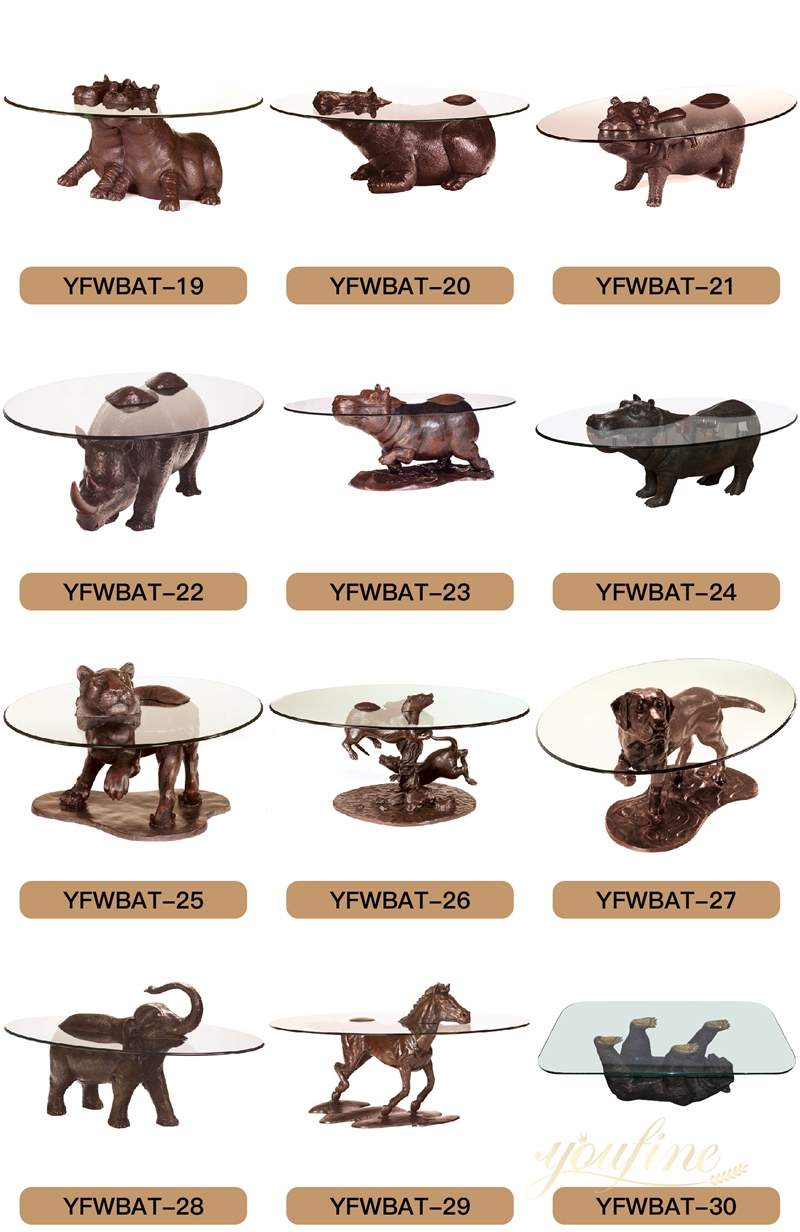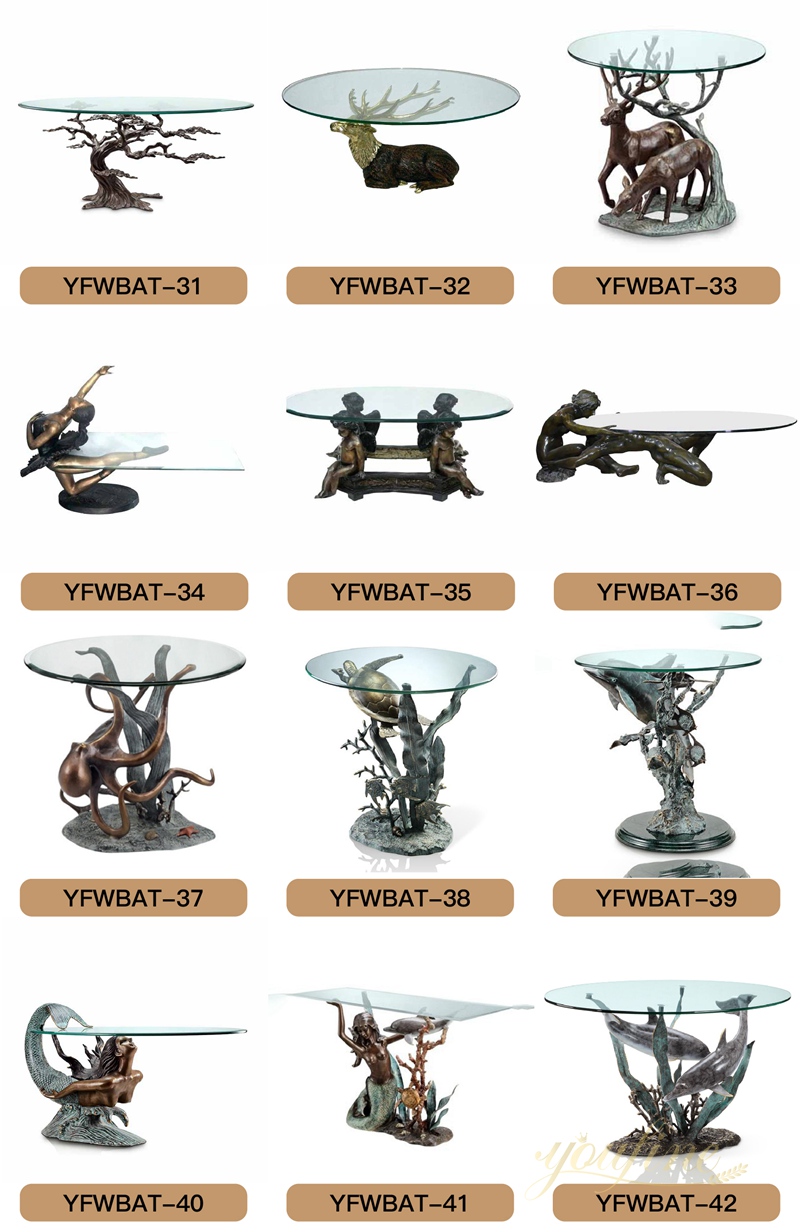 ---
About us
YouFine foundry includes custom bronze children's portraits, custom made full size figure portraits, custom bronze US Military statues and bronze Veterans monuments, custom bronze dog statues and life-size dog portraits, heroic size custom bronze monuments and custom life-size bronze portrait memorial statues. Some of these statues may be limited edition releases but most are commissioned custom made bronze sculptures created by YouFine for governments, business, military, families, and non profits.What ever the subject matter, YouFine can create a custom bronze statue or monument that will touch the hearts of those who see it. She has a knack for making life-size bronze portrait statues that actually look like the individual.
Looking for bronze sculpture ?
Tell us what you need by filling in the form