---
Details on Lynn Chadwick Sculpture:
For this Lynn Chadwick Sculpture, it is unlike any other artist's work. It does not have a detailed and vivid face like other sculptures. For this sculpture, the head is a simple triangle and the legs are simple geometric shapes. The entire body of this sculpture is made of different metal geometries. It would look weird if each part was separated, but when he put them together it turned into a classy lady. This charming artistic sculpture has caught the attention of many people.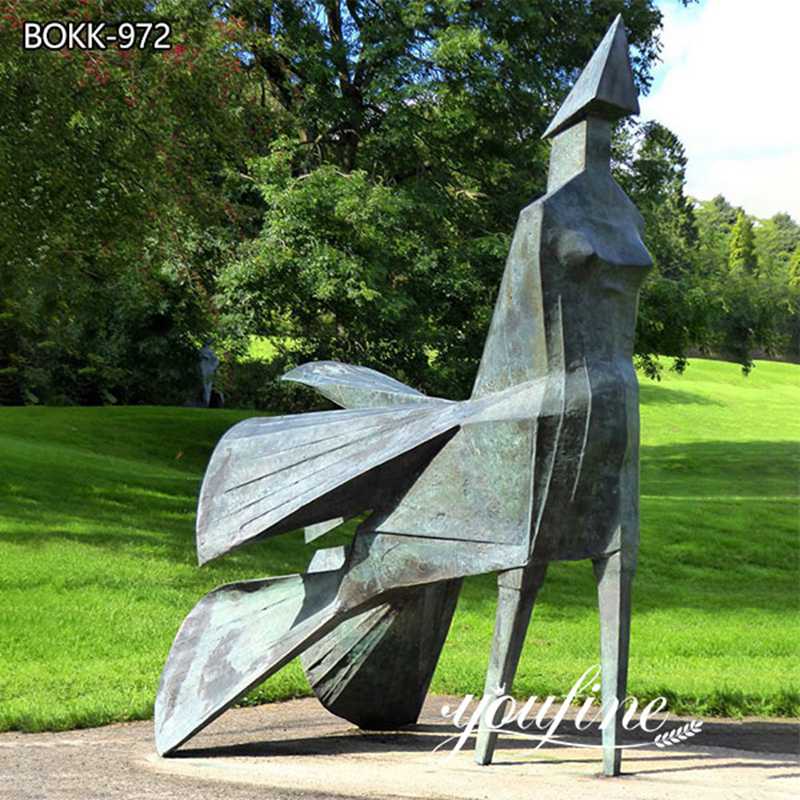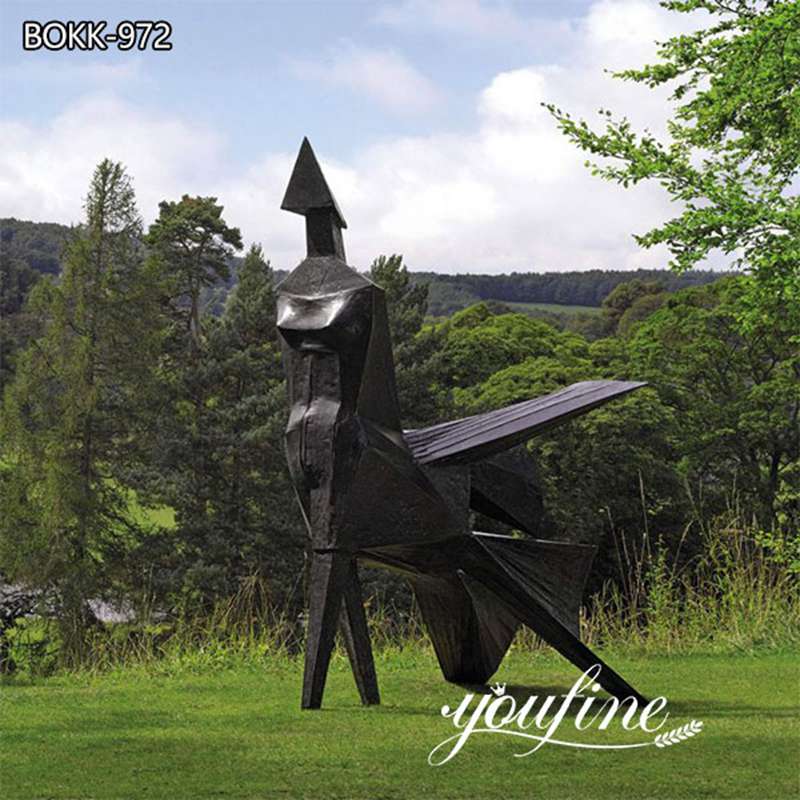 Lynn Chadwick Artwork Features:
Lynn Chadwick's Sculpture has a unique artistic appeal. Art is a powerful force emerging from darkness. The creator uses his imagination to capture and translate it with his talent. This bronze abstract sculpture is a work of genius, imagined from nature. Inspired by the human body and the contours of nature, Lynn Chadwick's art at times borders on abstract art. His subjects range from abstract but easily identifiable human forms to animals – general types rather than specific creatures. Earlier pieces featured textured finishes, but his latest creations feature smoother, more refined surfaces, where geometric shapes have replaced more organic forms. This special art sculpture attracts many people to visit and collect.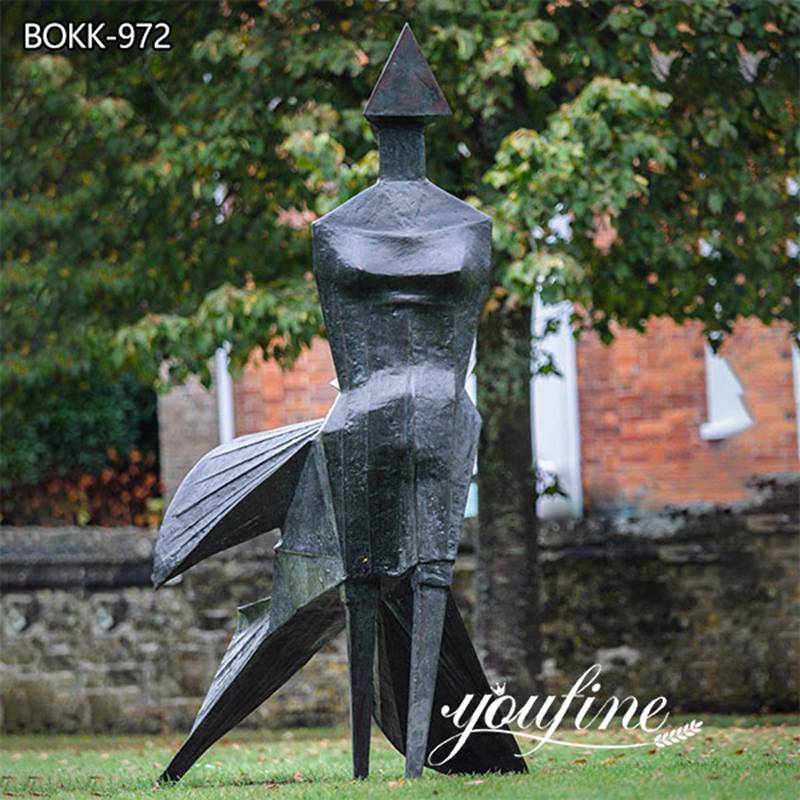 Other Sculptures by Lynn Chadwick:
In addition to this bronze walking woman sculpture, Lynn Chadwick has designed many similar sculptures. For example, a sculpture of a couple sitting on a stool, a pair of walking figures, etc. They are all charming and charming. You could place them in parks, public squares, in front of office buildings, gardens, or other outdoor places as decoration. They could make your garden more beautiful and attractive. If you want to get such a beautiful sculpture for your garden, feel free to find You Fine. Our artists have 36 years of experience making bronze sculptures and could create your Lynn Chadwick sculptures of high quality and similarity.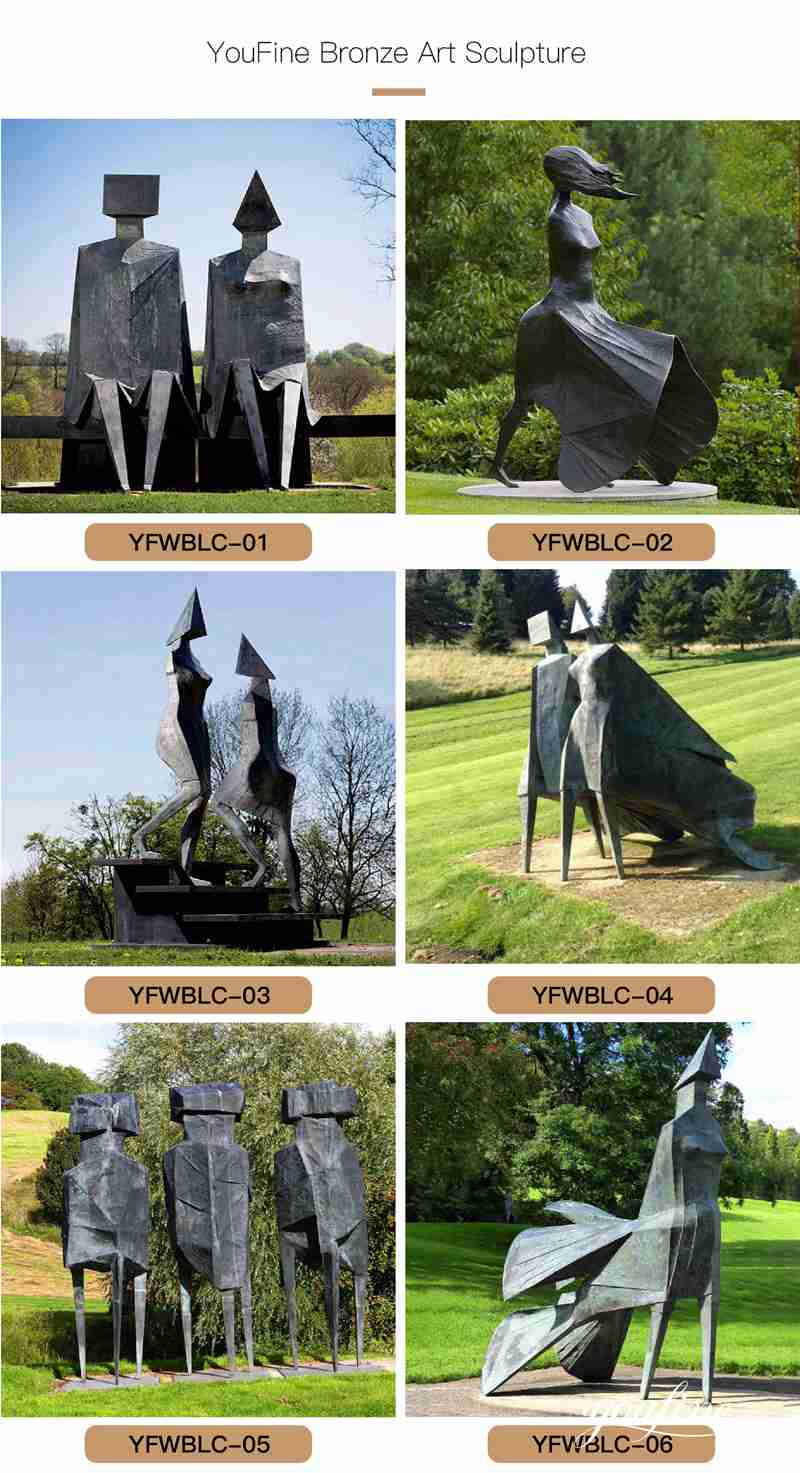 If you are interested in this series of sculptures, please feel free to contact us. YouFine has also customized this series of sculptures for many clients, so it could give you the best quality and favorable price.
---
About us
YouFine foundry includes custom bronze children's portraits, custom made full size figure portraits, custom bronze US Military statues and bronze Veterans monuments, custom bronze dog statues and life-size dog portraits, heroic size custom bronze monuments and custom life-size bronze portrait memorial statues. Some of these statues may be limited edition releases but most are commissioned custom made bronze sculptures created by YouFine for governments, business, military, families, and non profits.What ever the subject matter, YouFine can create a custom bronze statue or monument that will touch the hearts of those who see it. She has a knack for making life-size bronze portrait statues that actually look like the individual.
Looking for bronze sculpture ?
Tell us what you need by filling in the form