---
Large Outdoor Turtle Statue Introduction:
This is a Large Outdoor Turtle Statue with a coin on its back. It is a symbol of rolling wealth. This is a turtle sculpture with a beautiful meaning, which is very suitable for people who wish to be beautiful as a home decoration. And when casting this bronze sculpture, our top artists themselves carved every detail of it, not only to show its vivid turtle features, but also an abstract turtle logo on the money.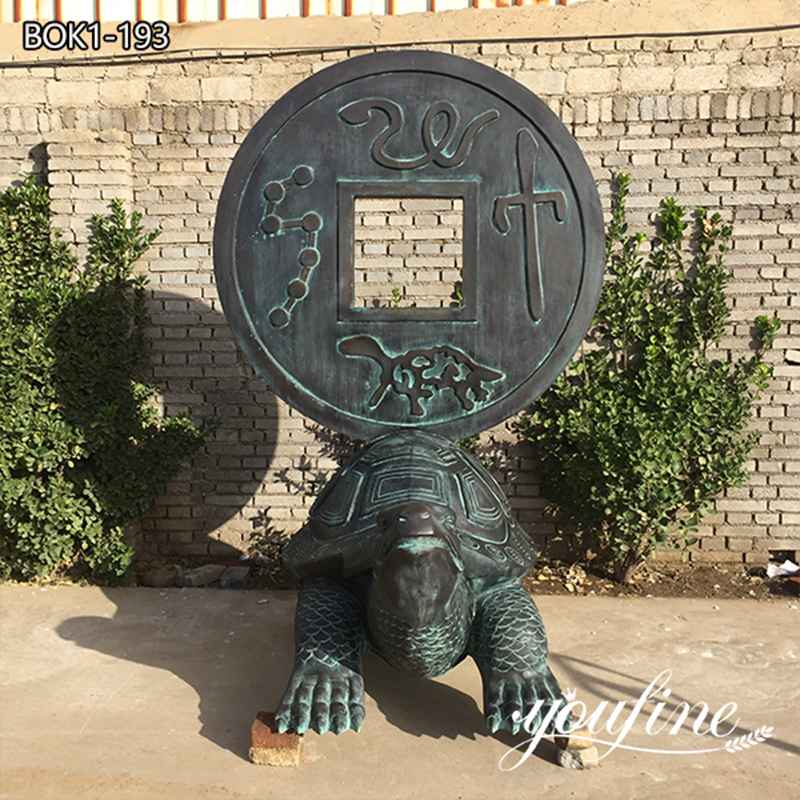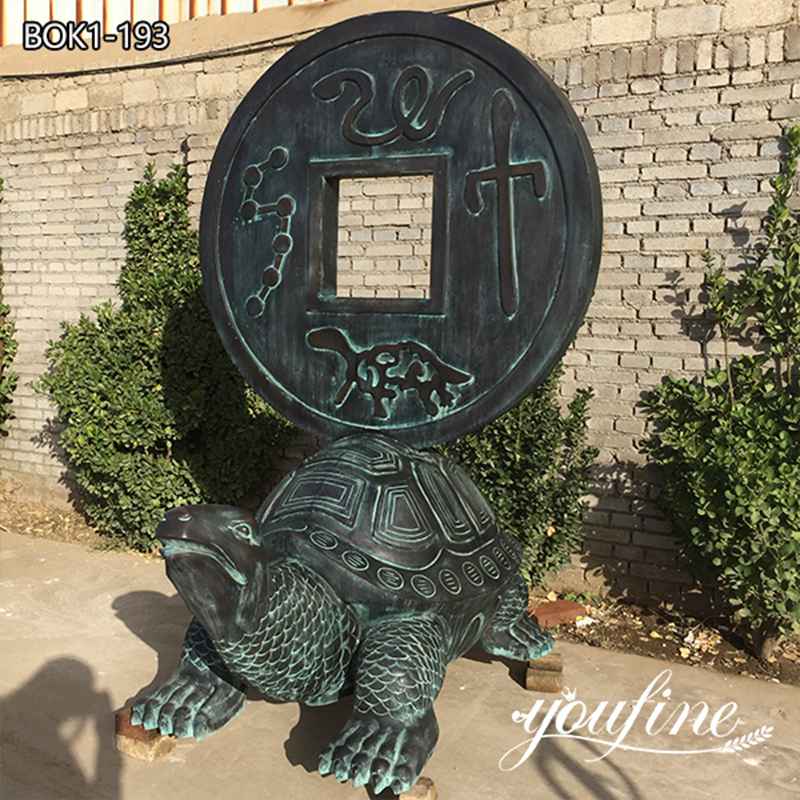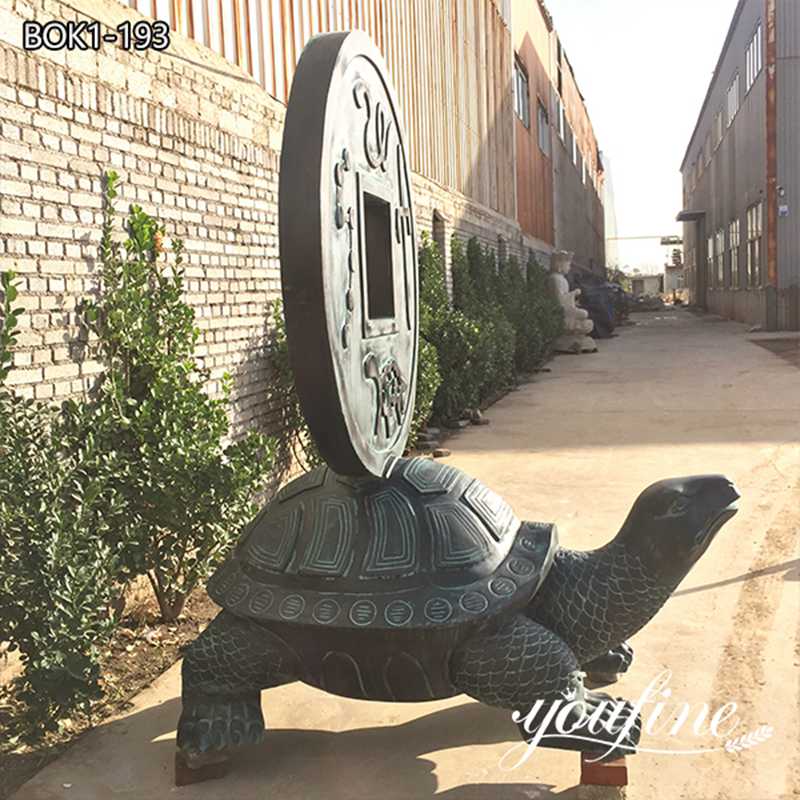 When casting this Large Outdoor Turtle Statue, we used the lost wax method. So all the fine details could be perfectly displayed. If you like doing old bronze sculptures. Our technical level could also achieve this purpose. This money turtle sculpture was customized by one of our clients. You could see its beautiful colors and it looks very mysterious.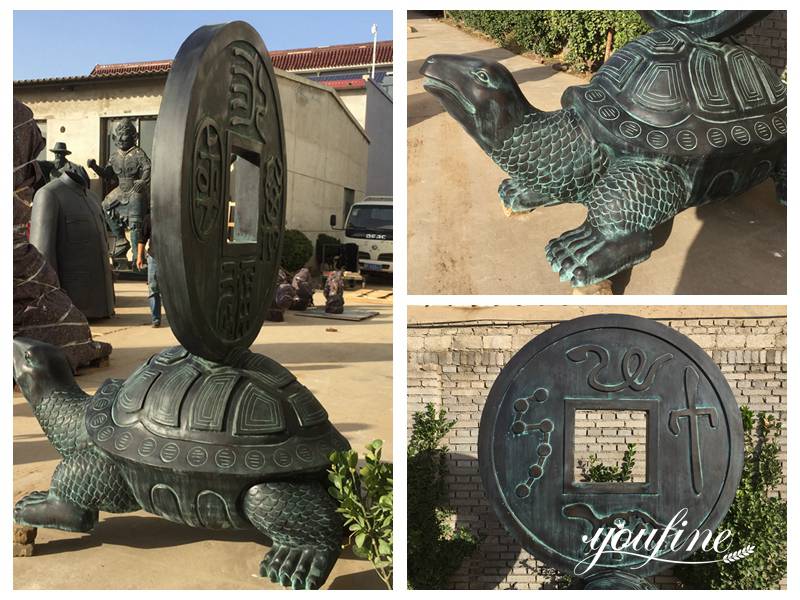 Why Choose Turtle Sculpture?
First of all, tortoises are long-lived animals and have a beautiful meaning of helping the health of the family. In addition, the five elements of turtles belong to water. Generally, raising turtles is good for wealth. Secondly, there are some claims that it could drive away villains. And it could also improve business travel and make it easier for superiors to appreciate themselves. This is also the reason why many people choose tortoise sculptures. Because its meaning is so beautiful.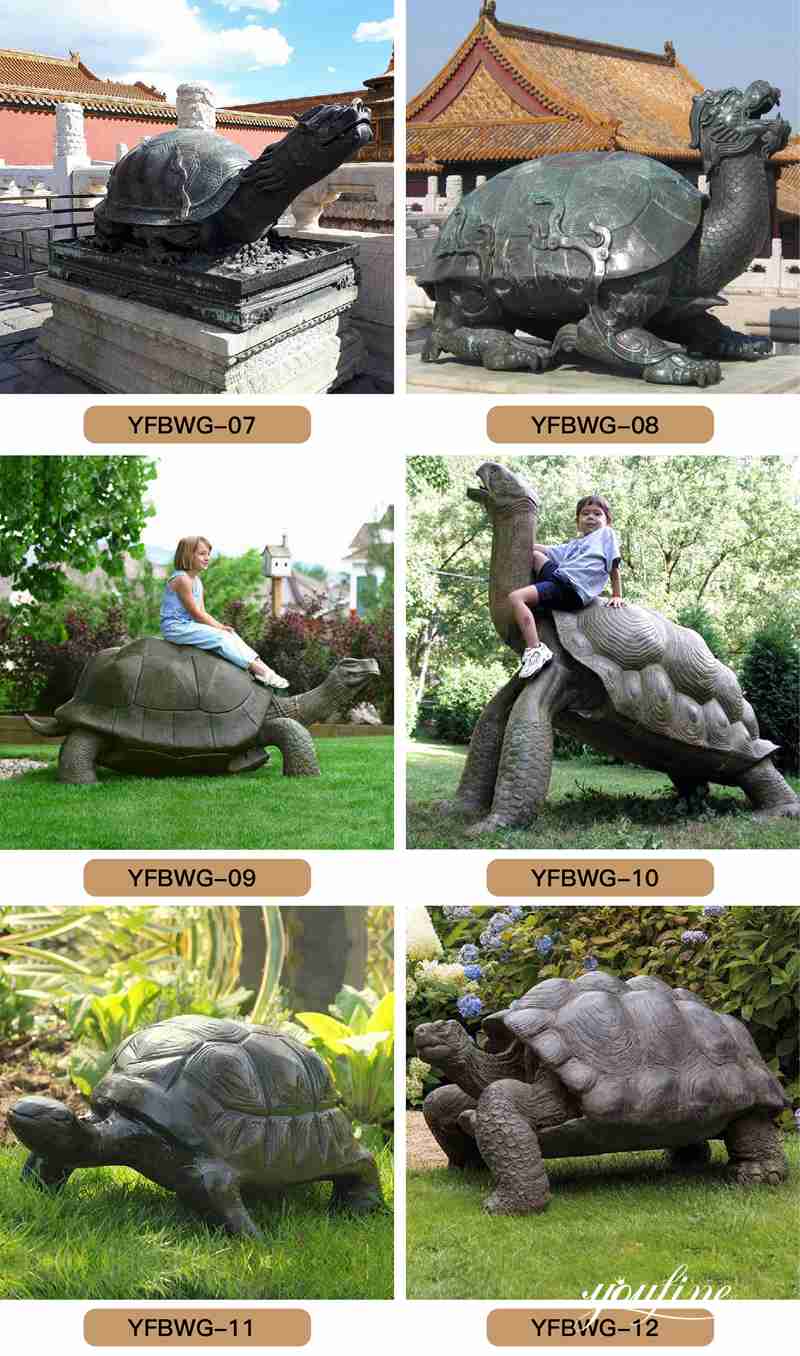 About Packaging:
3CM standard wooden box with metal joints and nails;
Sufficient wooden blocks as support for inner products to prevent shaking;
Around the wooden box, we would use three strong strapping straps to fix it;
We would use thick plastic or soft foam for inner packing to avoid scratching the outer layer;
Shockproof foam protects every detail and corner.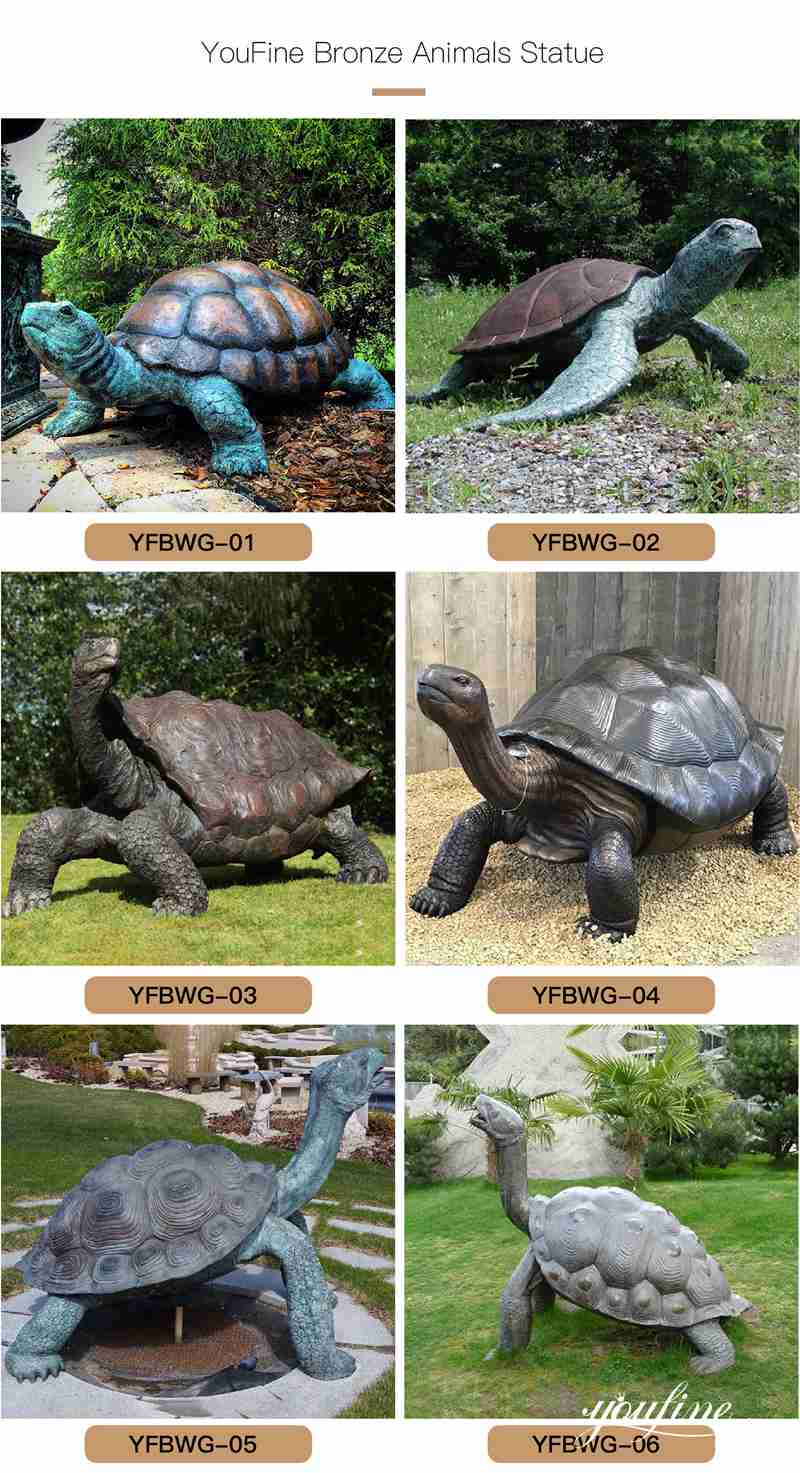 We also have a variety of shipping methods for you to choose from. And full insurance would be purchased for your sculpture before it is shipped. So you don't have to worry too much. If you are interested in a Large Outdoor Turtle Statue, please contact us as soon as possible.
---
About us
YouFine foundry includes custom bronze children's portraits, custom made full size figure portraits, custom bronze US Military statues and bronze Veterans monuments, custom bronze dog statues and life-size dog portraits, heroic size custom bronze monuments and custom life-size bronze portrait memorial statues. Some of these statues may be limited edition releases but most are commissioned custom made bronze sculptures created by YouFine for governments, business, military, families, and non profits.What ever the subject matter, YouFine can create a custom bronze statue or monument that will touch the hearts of those who see it. She has a knack for making life-size bronze portrait statues that actually look like the individual.
Looking for bronze sculpture ?
Tell us what you need by filling in the form