---
Details of the Sculpture's Remarkable Appearance
This bronze sculpture shows a naked knight stopping a leaping horse in the air with a strong posture. It shows the powerful strength of human beings. The brave and powerful knight subdued the strong horse. The knight's powerful arms and clear lines all over his body. All the muscles show the knight's bravery and skill in fighting, and the rich visual presentation brings a rich emotional experience.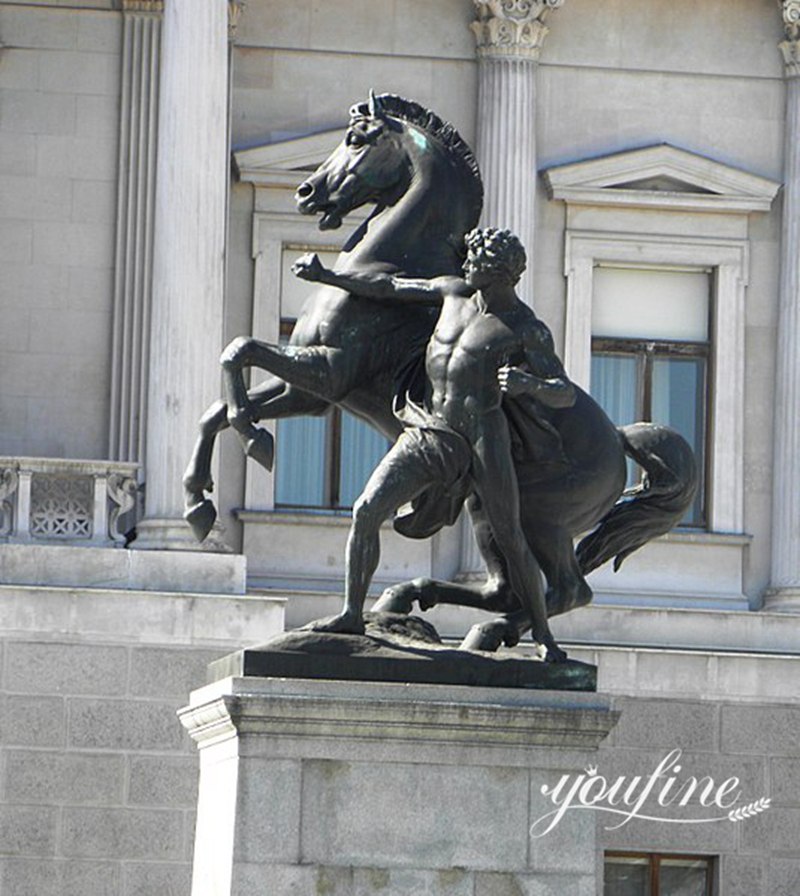 The Pursuit of Classics and Storytelling
The patina color of this bronze sculpture has a sense of history. The vivid movements and expressions of the characters and the leaping posture of the horse are like playing a movie in front of your eyes, intuitively conveying the most exciting and exciting scenes. Displayed in front of you, the striking visual impact often makes you deeply impressed by this knight sculpture, which makes you treasure it for collection and appreciation. At the same time, this sculpture of a knight and a horse is also very suitable to be placed in the city's cultural center or square, adding vitality and historical and cultural heritage to the city.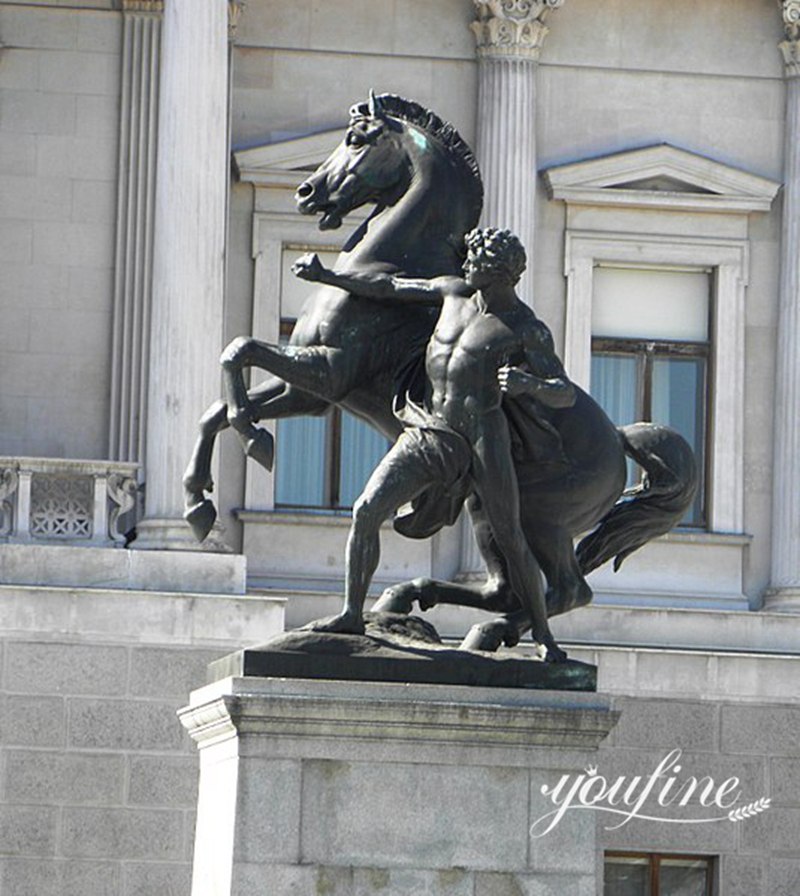 A Perfect Replica of a Famous Sculpture
YouFine's artists will professionally reproduce your customized sculpture after careful study. Each bronze sculpture is made through at least 8 complex and rigorous processes. These processes have traces of both traditional craftsmanship and modern precision casting technology. For example, YouFine will provide free 3D modeling design for your sculpture, and then produce a 1:1 sculpture mud film to accurately grasp the details of the movements of animals and characters, and perfectly express the expression of the sculpture. Even after demoulding, the details of the sculpture will be restored to ensure that every detail of the classic sculpture can be presented in a surprising way.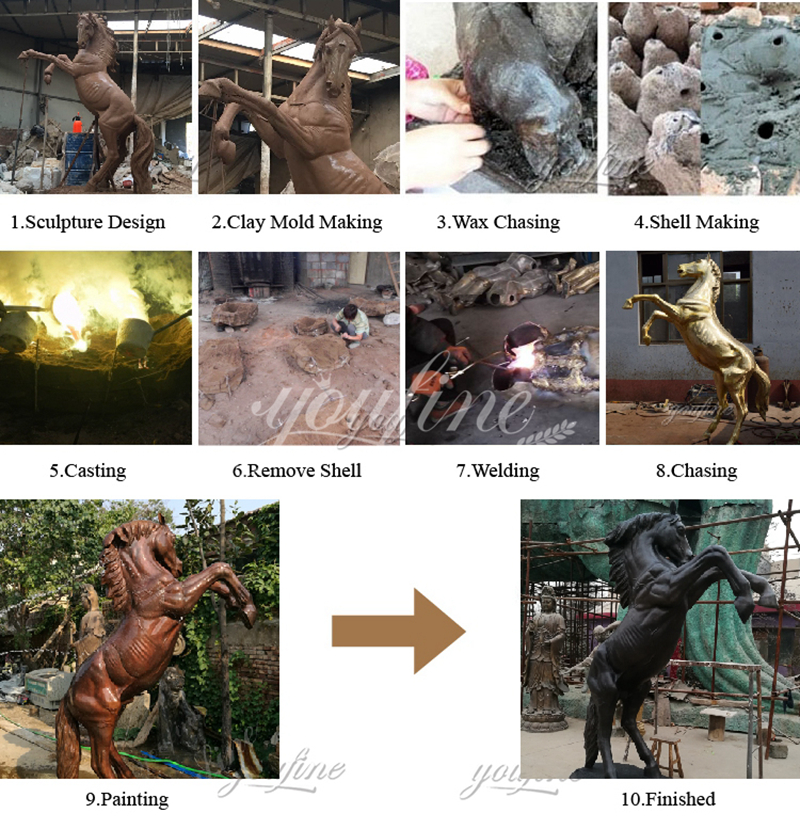 Different Customized Colors Available for You
For each type of bronze sculpture, YouFine can provide customers with color choices that meet their aesthetic and artistic views. The presentation of each color will bring different visual effects. YouFine can provide you with a variety of colors. Choose, and the excellent bronze color will become more and more natural and beautiful as time goes by after being processed by a professional colorist.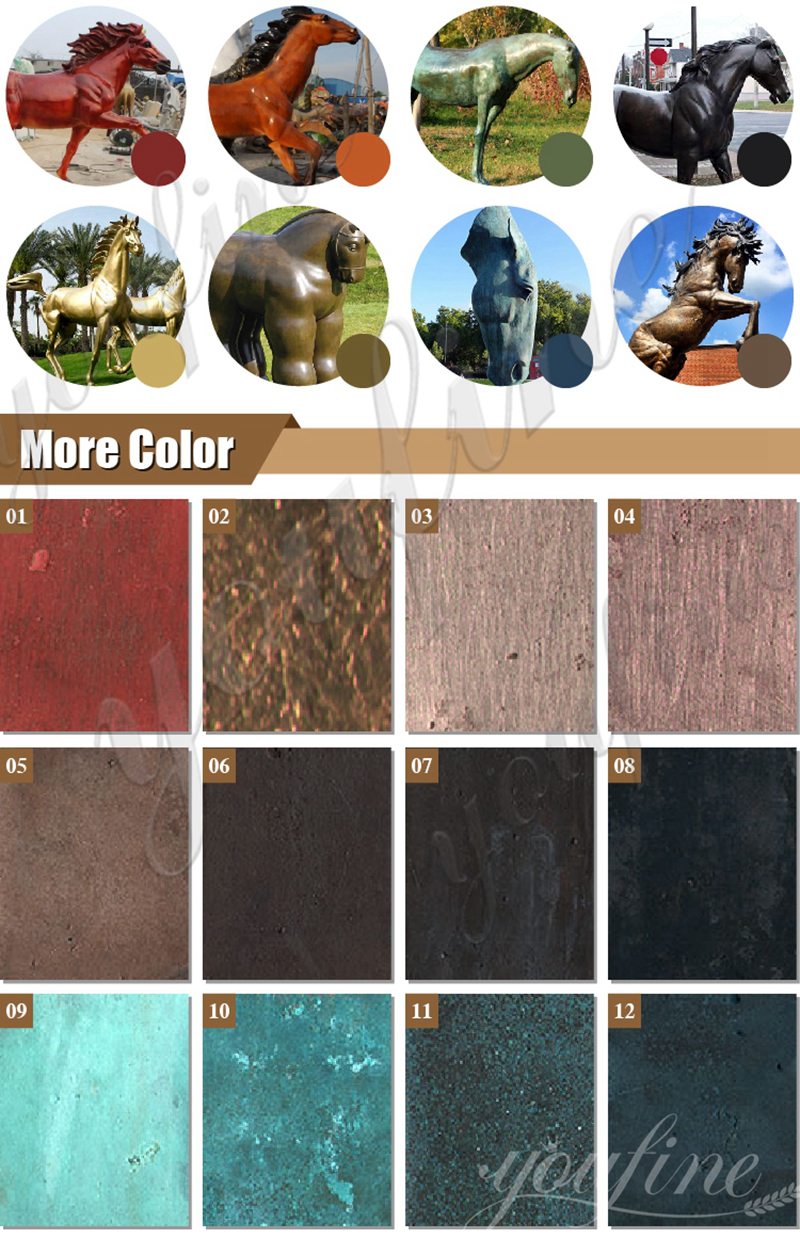 YouFine provides you with high-quality sculptures and considerate services, and also provides you with the most sincere prices. If you are interested in YouFine's sculptures, please feel free to consult us and we will provide you with price negotiation.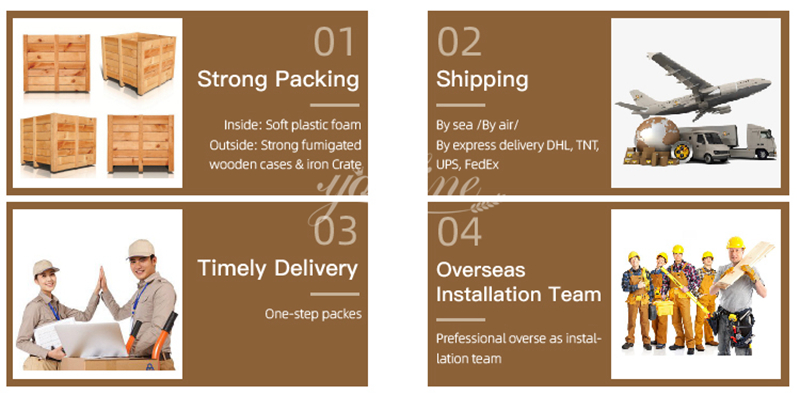 ---
About us
YouFine foundry includes custom bronze children's portraits, custom made full size figure portraits, custom bronze US Military statues and bronze Veterans monuments, custom bronze dog statues and life-size dog portraits, heroic size custom bronze monuments and custom life-size bronze portrait memorial statues. Some of these statues may be limited edition releases but most are commissioned custom made bronze sculptures created by YouFine for governments, business, military, families, and non profits.What ever the subject matter, YouFine can create a custom bronze statue or monument that will touch the hearts of those who see it. She has a knack for making life-size bronze portrait statues that actually look like the individual.
Looking for bronze sculpture ?
Tell us what you need by filling in the form