---
Sculpture Introduction:
This is a custom bronze Trojan Warrior Statue. Its raw material is high-quality bronze with a small amount of tin and lead added, so it has good fluidity and hardness. So our bronze Trojan warrior sculptures could serve you outdoors for years and become a timeless treasure on your premises.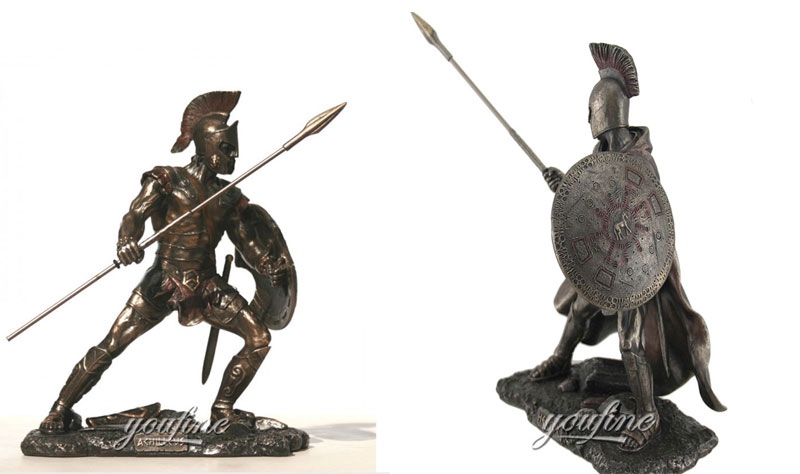 In addition to the high quality of our bronze Trojan soldier sculptures, every detail is vivid and lifelike. This is because we use the lost wax method for the casting of bronze statues. At the same time, in order to ensure the vividness of the sculpture, we would first make a clay model. Our clay model artists are world-class so they could perfectly master every detail and feature. And in the final coloring, we use patina chemical coloring. So our bronze soldier sculptures could have fine details and naturally beautiful colors.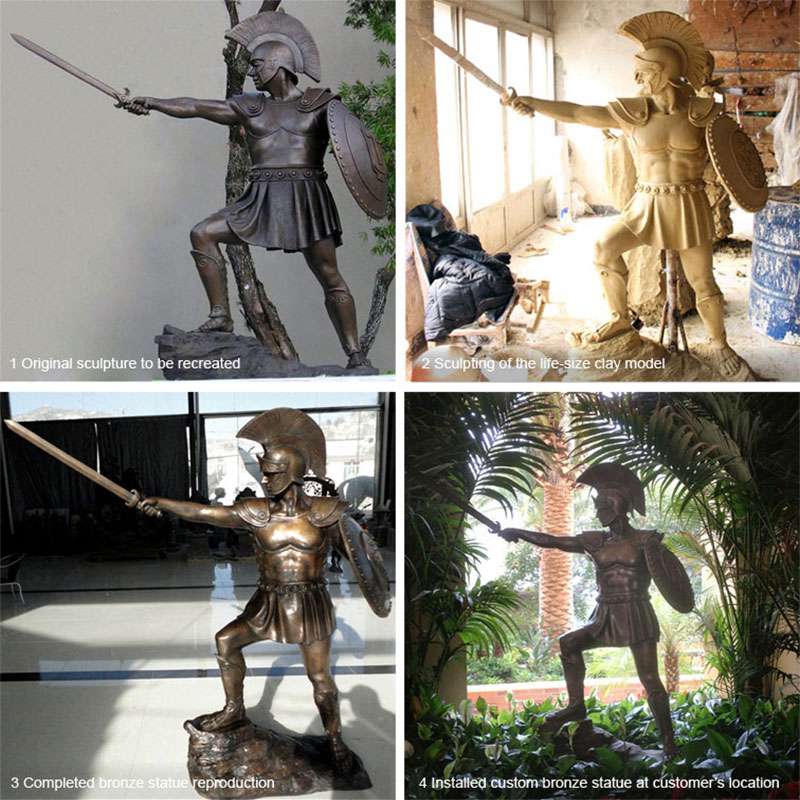 What Caused The Trojan War?
The Trojan War was the cause of the Battle of Helen, the most beautiful woman in the world. The Greek army, led by Agamemnon and Achilles, attacked the city of Troy, led by Paris and Hector, for ten years. City battle. But according to the records of "World History", Troy is located in the main road of transportation, with developed commerce, prosperous economy and rich people's life. Asian monarchs form an alliance and elect Agamemnon as commander. They have long been coveted by the wealthiest regions on the Mediterranean coast, and they want to own their property. This is Helen's pretext for going to war. That was the real purpose of the Trojan War.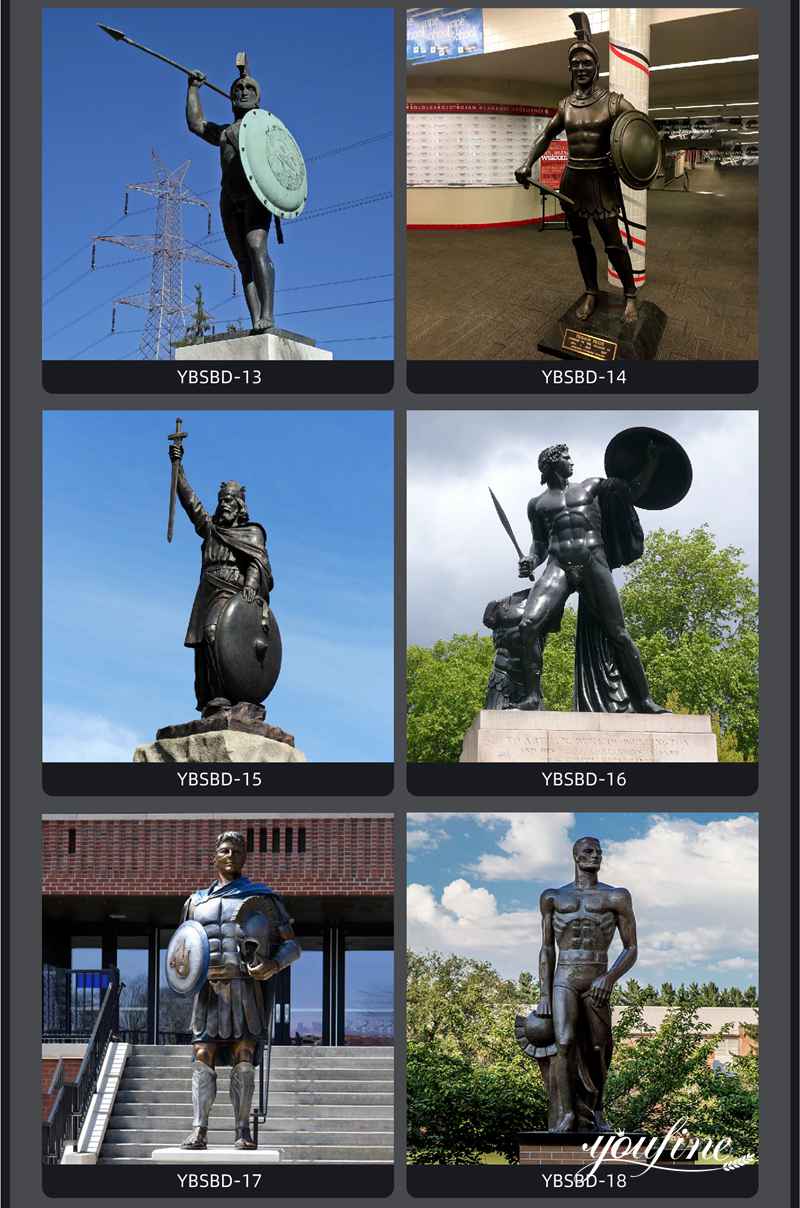 More Statue Options:
The vivid Trojan Warrior Statue expresses the memory of history. And cherish the peace now. In YouFine, there are actually many types of military statues. All of our bronze soldier sculptures feature vivid detail and top quality. At the same time, we support the customization of the size and design of the sculpture, and could make the best quality bronze sculpture for you according to your needs.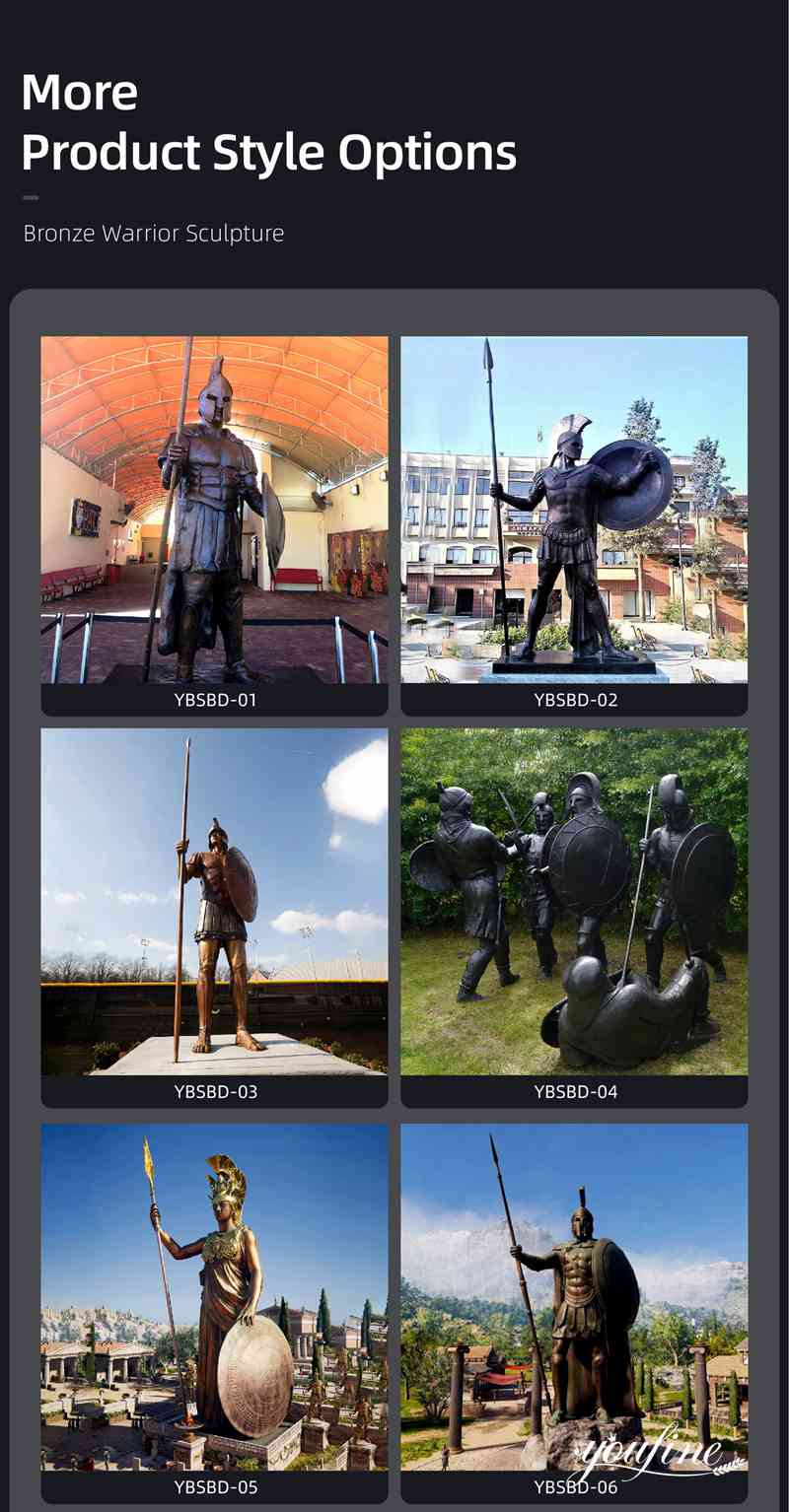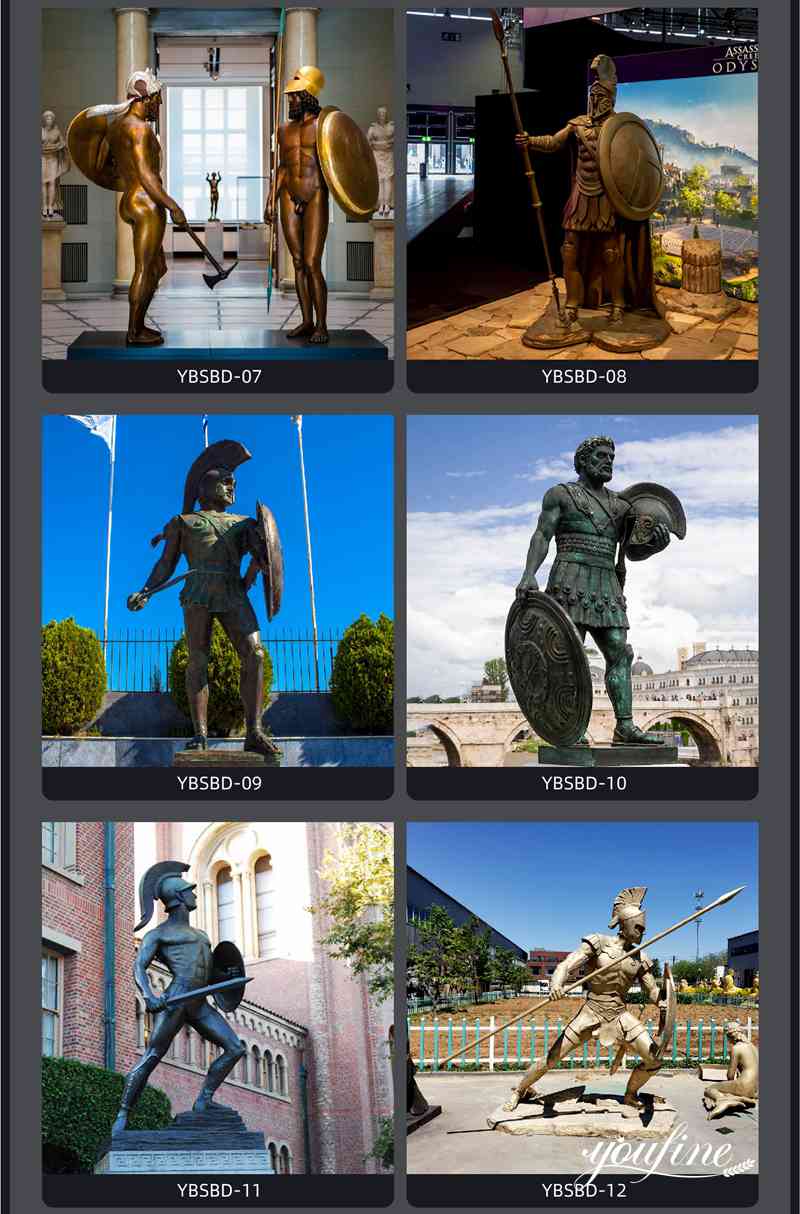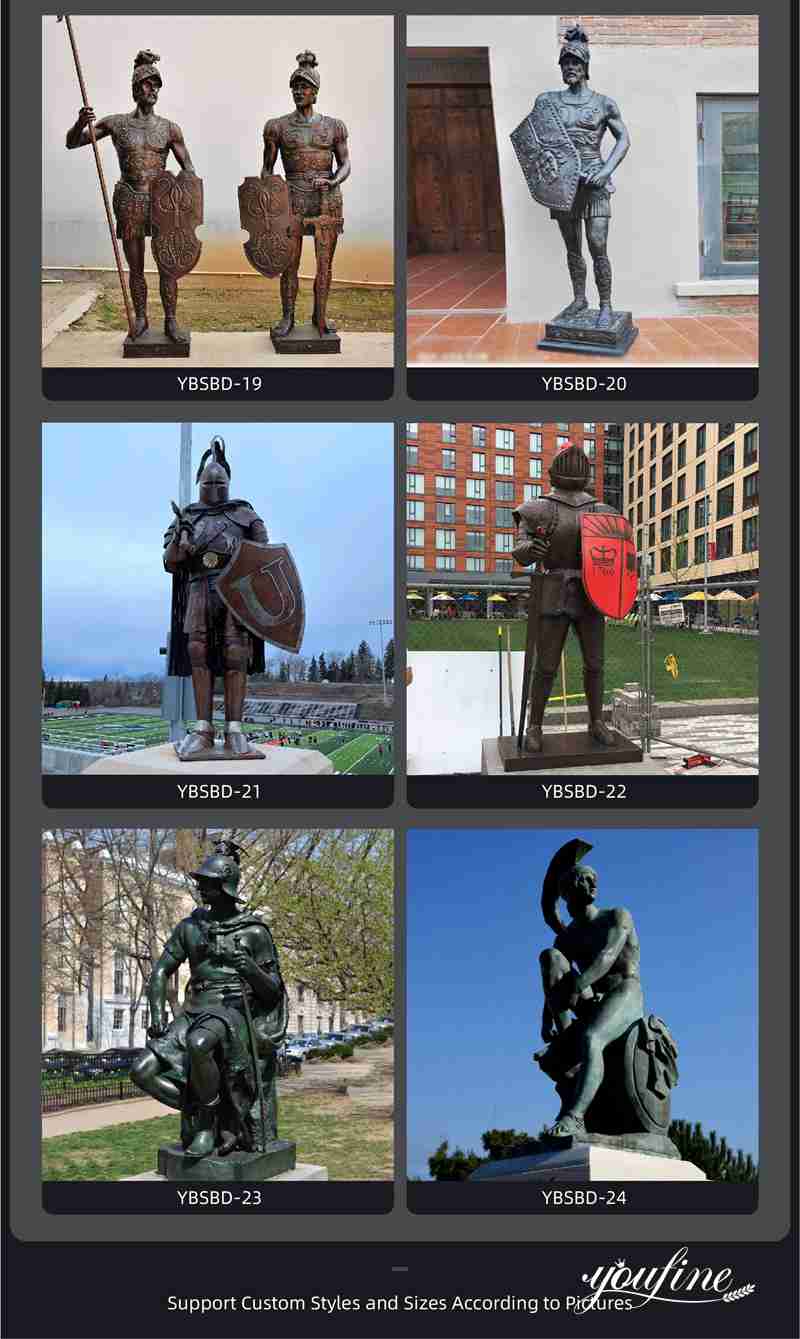 If you are interested in Trojan Warrior Statue or would like to have a custom bronze sculpture created especially for you, please feel free to contact us.
---
About us
YouFine foundry includes custom bronze children's portraits, custom made full size figure portraits, custom bronze US Military statues and bronze Veterans monuments, custom bronze dog statues and life-size dog portraits, heroic size custom bronze monuments and custom life-size bronze portrait memorial statues. Some of these statues may be limited edition releases but most are commissioned custom made bronze sculptures created by YouFine for governments, business, military, families, and non profits.What ever the subject matter, YouFine can create a custom bronze statue or monument that will touch the hearts of those who see it. She has a knack for making life-size bronze portrait statues that actually look like the individual.
Looking for bronze sculpture ?
Tell us what you need by filling in the form