---
This masterfully crafted, life-size Louis Armstrong bronze sculpture immortalizes the acclaimed American jazz legend. Every detail, from the facial features to the expertly formed trumpet, recreates Armstrong's iconic persona. This fine work of art will allow current and future generations to feel a connection to the man who revolutionized jazz.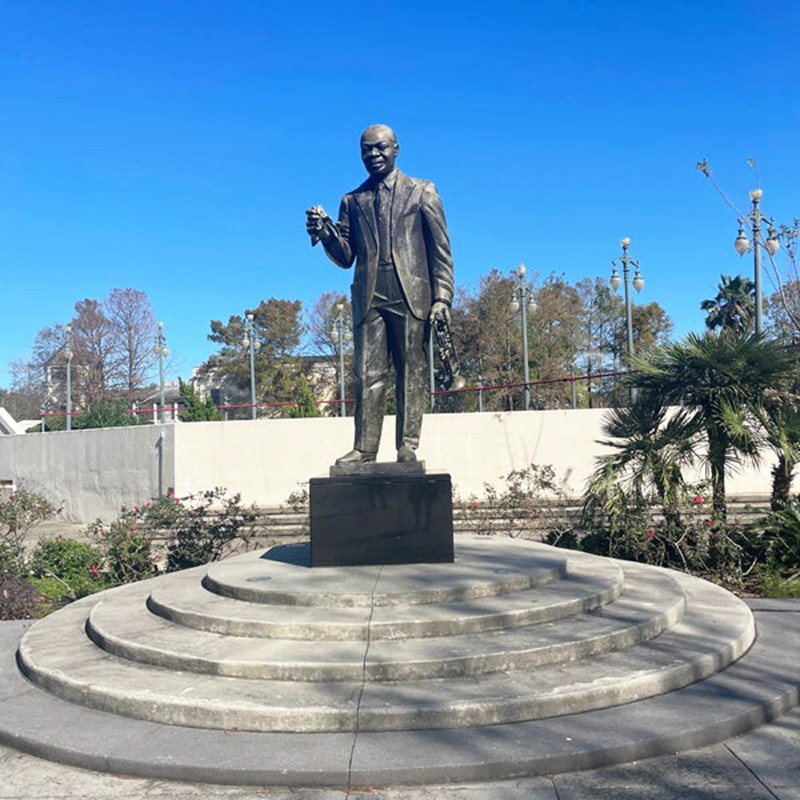 Unparalleled Realism
Our artisans meticulously study photos, videos, and biographies to capture Louis Armstrong's spirit and physicality. The sculpture is cast and finished by hand to achieve over 95% likeness. Armstrong's expression, body language, clothing, and instrument are accurately represented to preserve his cultural legacy. The work involved in creating an incredibly lifelike sculpture is evident upon first glance.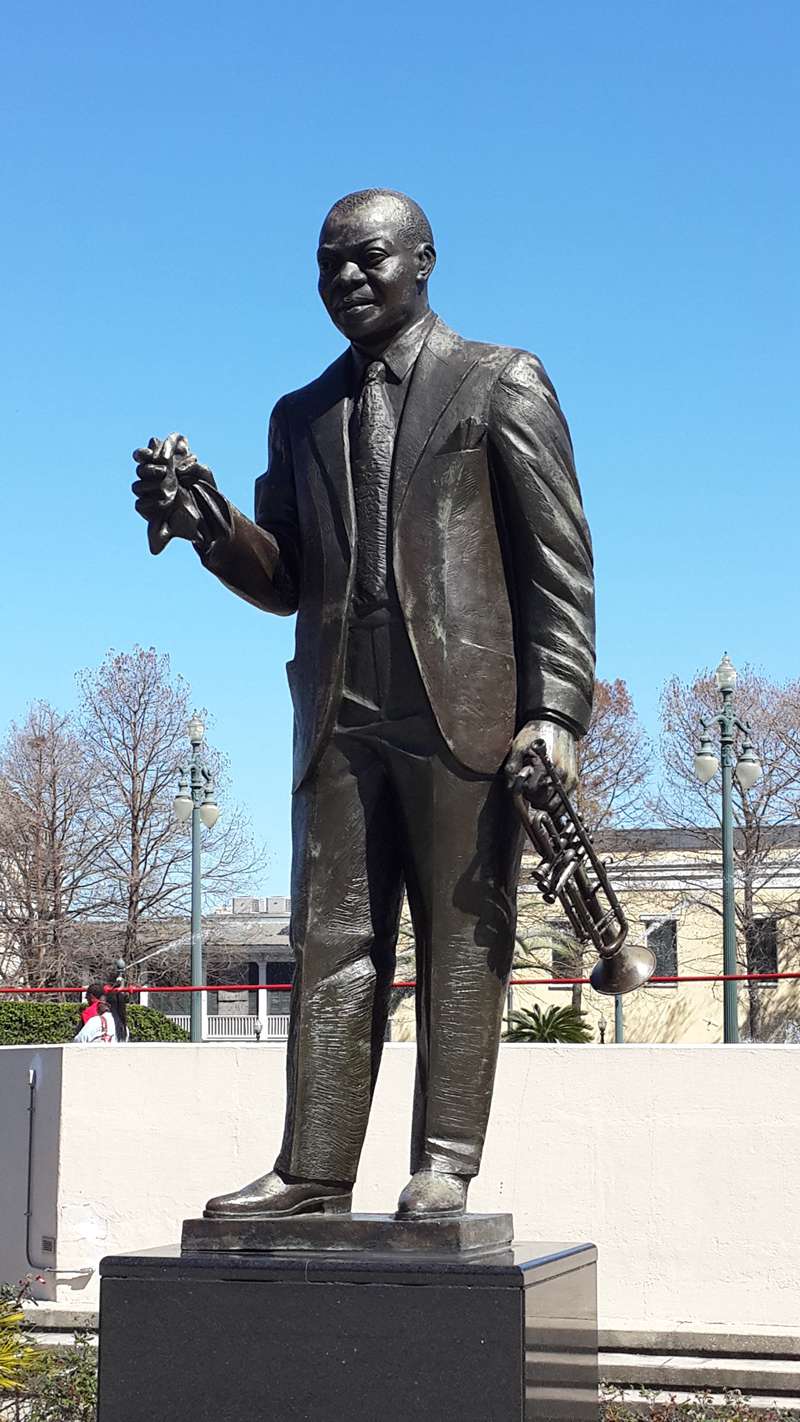 Honoring Enduring Influence
Louis Armstrong transformed jazz into a beloved global art form and became one of the most influential musicians of all time. His technical skill, improvisational genius, and magnetic stage presence made him a legend. Armstrong's recordings and live performances made jazz accessible to a wide audience worldwide. This bronze sculpture recognizes his timeless cultural contributions and keeps his memory alive.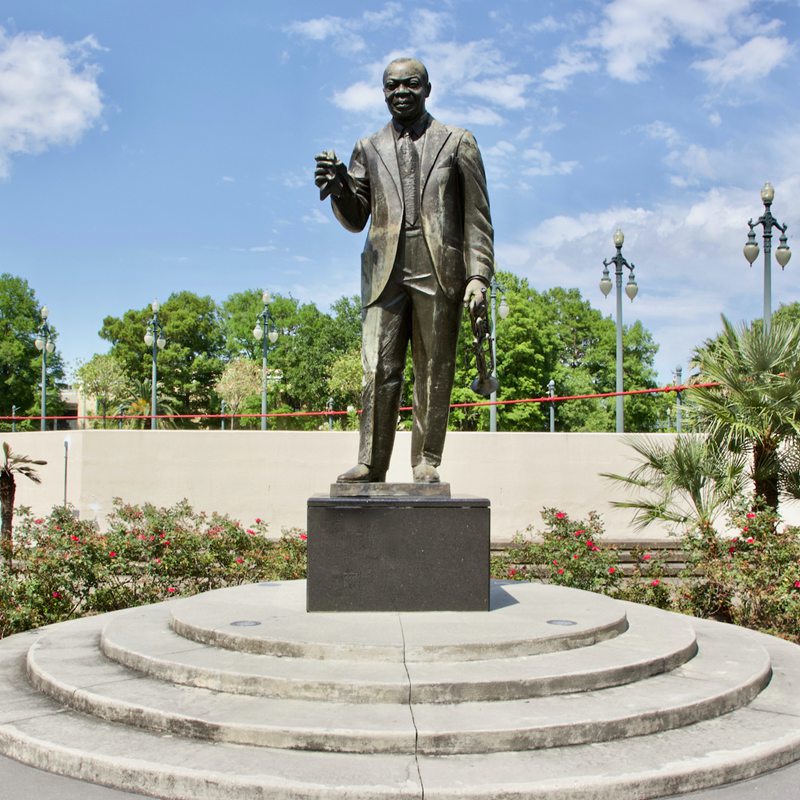 Ideal for Public Spaces
This bronze sculpture makes a striking statement when installed in public spaces like parks, plazas, campuses, and commercial centers. The scale and detail allow viewers to appreciate Armstrong's legacy from every angle. As an iconic part of America's musical heritage, this Louis Armstrong bronze sculpture sparks connection across generations. Let Louis Armstrong's irresistible spirit enhance community spaces.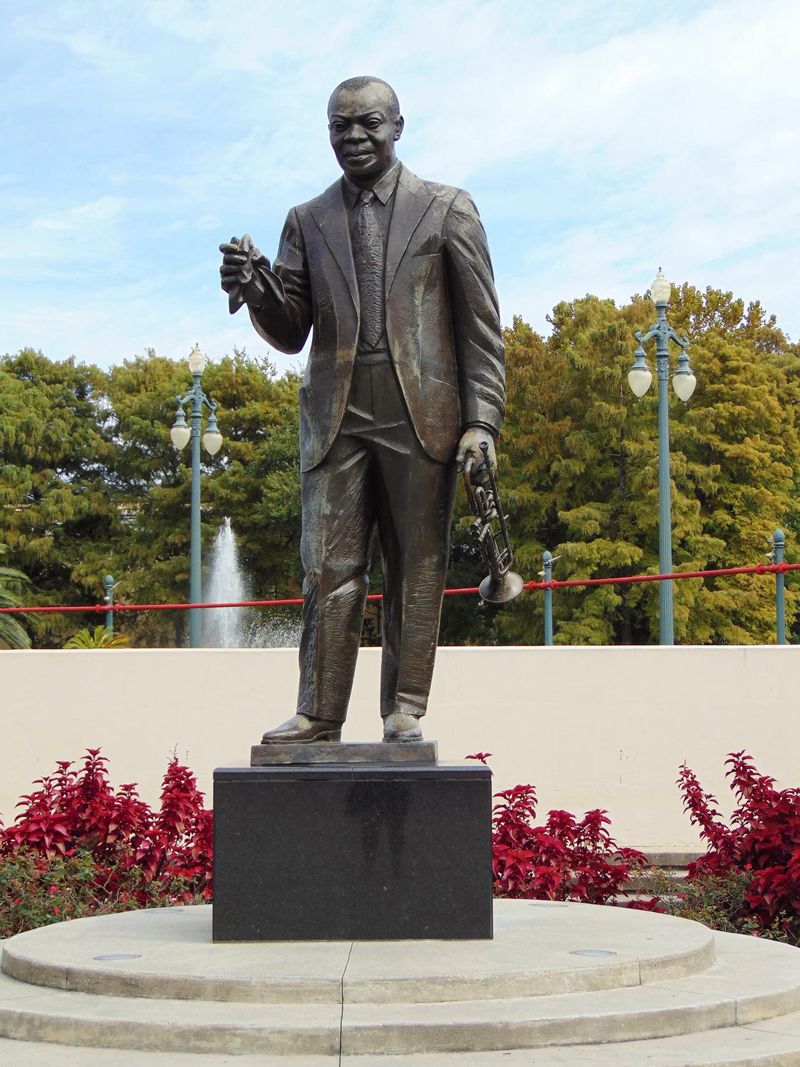 Customization Available
Though we meticulously cast each bronze sculpture to match Armstrong's likeness, customization options allow for personalized vision. We offer a range of patinas and finishes to complement specific aesthetics. For optimal cultural impact, consider adding an informative plaque detailing Armstrong's fascinating history and achievements. Contact us to discuss options for publicly honoring musical icons.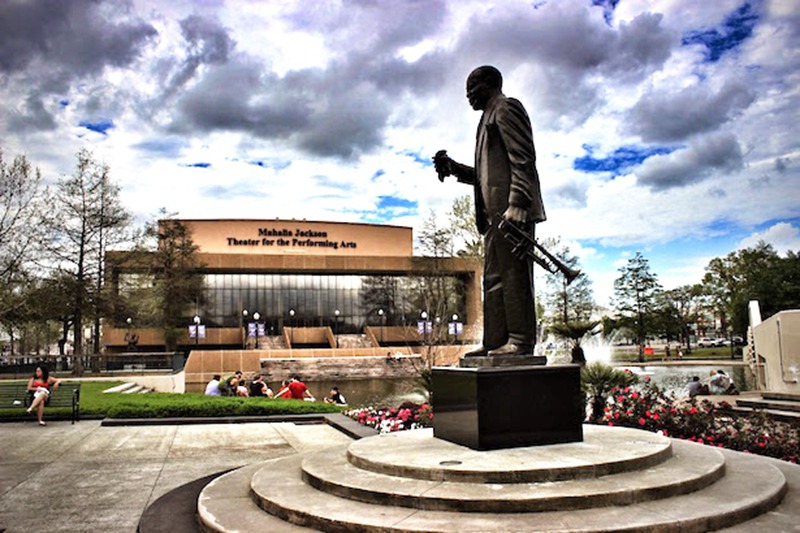 Preserving Your VisionFrom foundry work to final installation, our full-service process ensures your sculpture vision becomes reality. Our team handles permitting, engineering, base construction, and global delivery. Trust us to immortalize beloved figures like Louis Armstrong through bronze public art.
---
About us
YouFine foundry includes custom bronze children's portraits, custom made full size figure portraits, custom bronze US Military statues and bronze Veterans monuments, custom bronze dog statues and life-size dog portraits, heroic size custom bronze monuments and custom life-size bronze portrait memorial statues. Some of these statues may be limited edition releases but most are commissioned custom made bronze sculptures created by YouFine for governments, business, military, families, and non profits.What ever the subject matter, YouFine can create a custom bronze statue or monument that will touch the hearts of those who see it. She has a knack for making life-size bronze portrait statues that actually look like the individual.
Looking for bronze sculpture ?
Tell us what you need by filling in the form