---
Classic Bronze The Thinker Statue:
This classic bronze the thinker statue features a strong working man bent over with his right hand supporting his chin. His fist touching his lips and facial expressions show an extremely painful mood. You can also notice the tightly flexed tendons and cramping toes. This bronze sculpture expresses the author's inner emotions. YouFine top masters perfectly captures the details of the characters, and convey this painful emotion powerfully.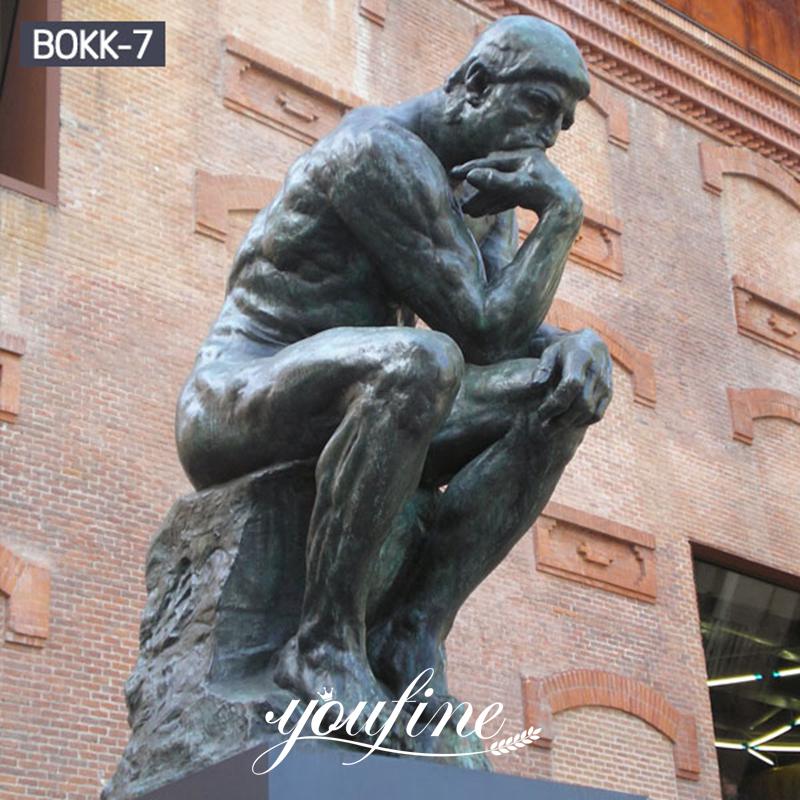 The Significance:
This classic bronze the thinker statue is a perfect replica of Rodin's art of work. This man tried to shrink and bend the strong body into a ball. You can notice that he is not only thinking deep, but also immerses in distress. Through the artistic facial expressions, the limbs and muscles, it is vividly expressed. From outside, you could see a calm man silently. While the hidden power within is even more thought-provoking.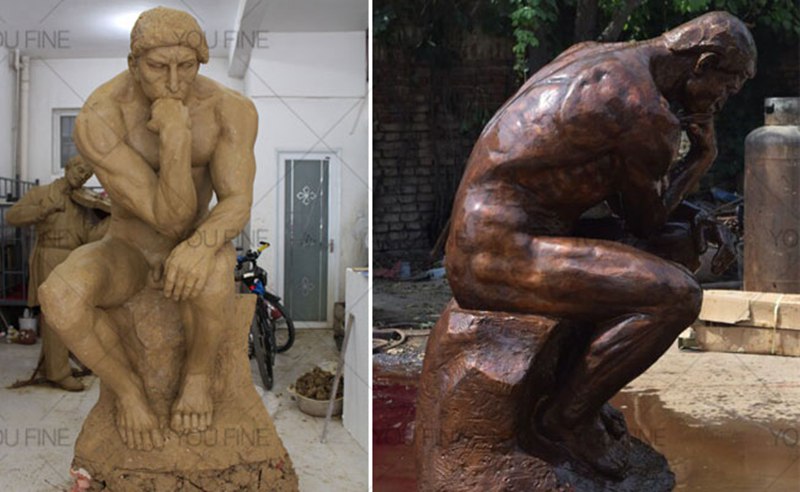 More Designs:
Apart from this classic bronze the thinker statue, YouFine's bronze figures are various. They include classic Greek figures, military figures, garden figures, custom-made figures, etc. We have customized our own portraits for Italian guests. After he received, he was very satisfied and took a photo with the bronze figure sculpture. If you have a bronze figure you like, please contact us. We can make any bronze sculpture for you.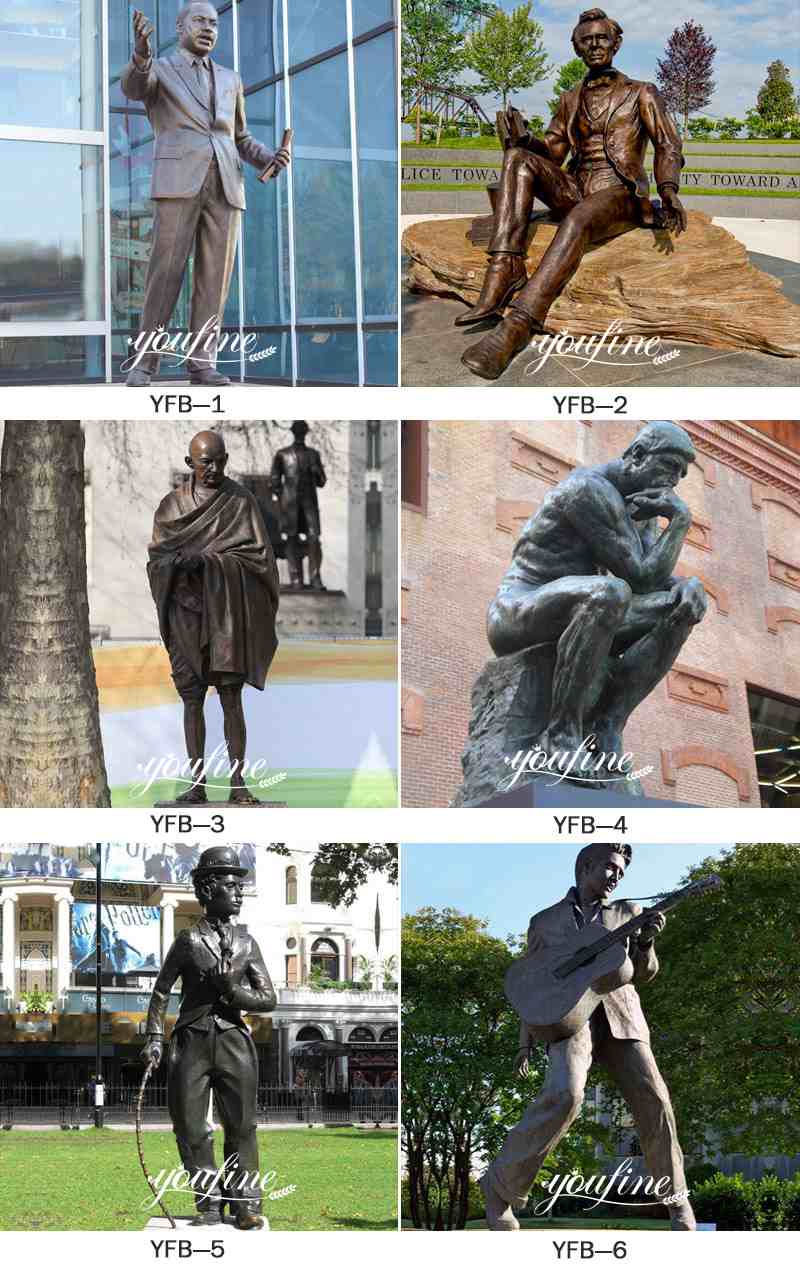 Our Advantages:
For this classic bronze the thinker statue, YouFine's biggest advantage is that it can be made very realistic. The precision casting bronze technology ensures the completeness of the details and long-term use of the sculpture. We also have decades of experience in making clay molds that are 100% similar to the original. This bronze figure statue can be used for a long time indoors or outdoors.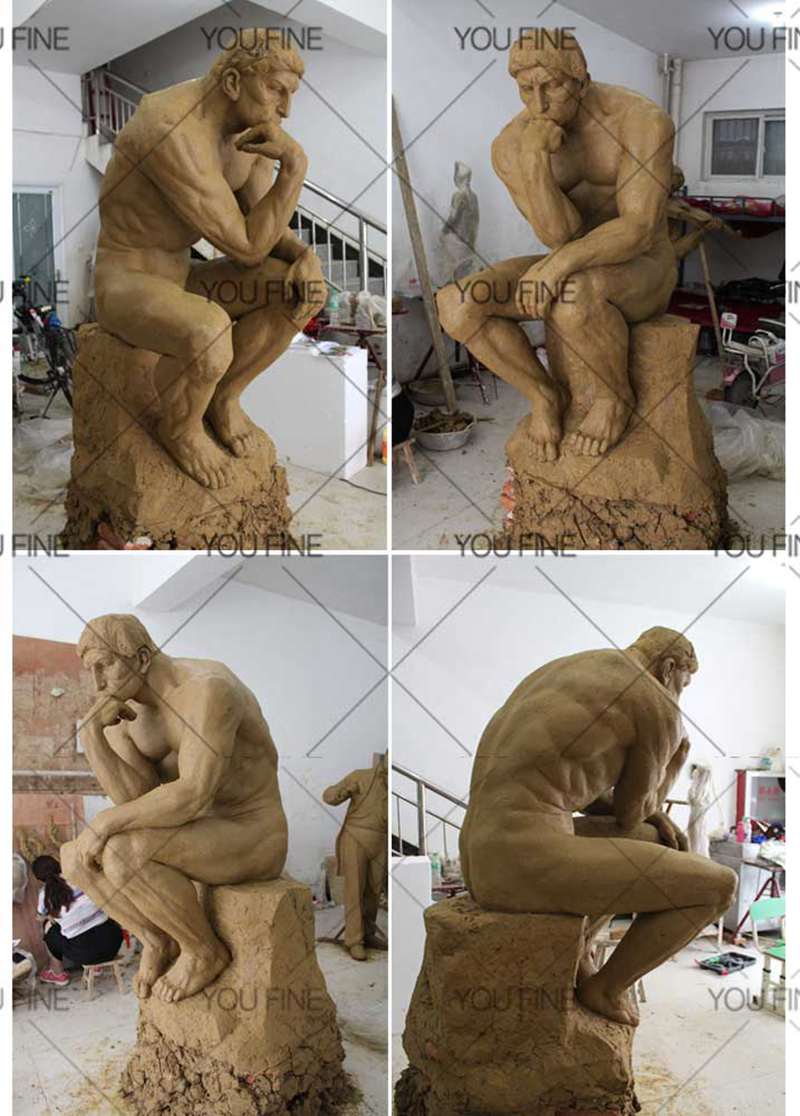 Maybe a little chat with our passionate staff, you will get unexpected surprise for sure!
---
About us
YouFine foundry includes custom bronze children's portraits, custom made full size figure portraits, custom bronze US Military statues and bronze Veterans monuments, custom bronze dog statues and life-size dog portraits, heroic size custom bronze monuments and custom life-size bronze portrait memorial statues. Some of these statues may be limited edition releases but most are commissioned custom made bronze sculptures created by YouFine for governments, business, military, families, and non profits.What ever the subject matter, YouFine can create a custom bronze statue or monument that will touch the hearts of those who see it. She has a knack for making life-size bronze portrait statues that actually look like the individual.
Looking for bronze sculpture ?
Tell us what you need by filling in the form