---
Custom Bronze Boy and Girl Reading Books Garden Statue Details:
This custom bronze boy and girl reading books garden statue is a classic garden bronze sculpture in YouFine. The little girl and the little boy are sitting together reading a book on the long bench. From facial expressions to overall dress, you can see that this custom bronze statue is very realistic. In addition, they all have a very classic bronze finish. If placed in a café, it must be very stylish.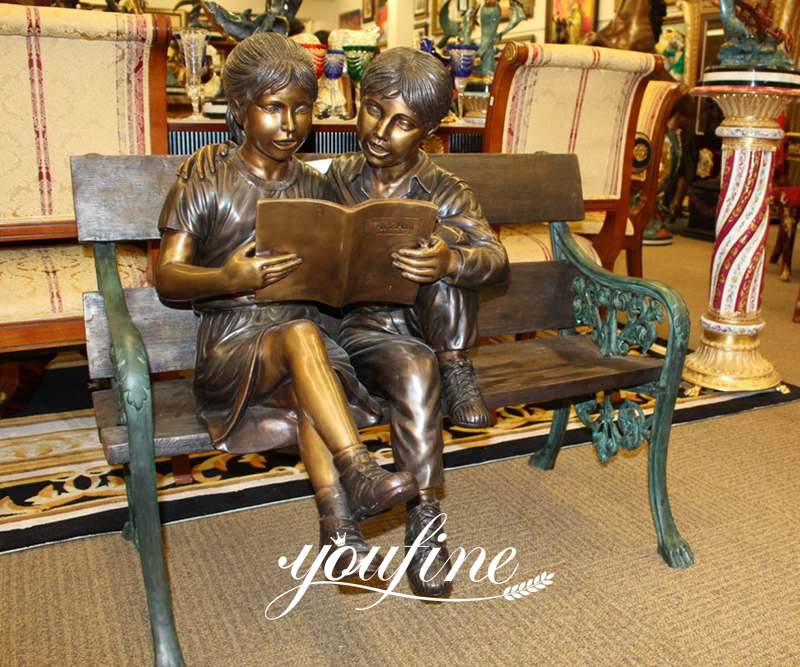 Experienced Masters:
This custom bronze boy and girl reading books garden statue requires very complicated bronze casting steps. The master without decades of experience cannot do such a delicate work. When making this bronze piece, we have professional clay sculpture masters, wax shell making masters, cast bronze masters, professional coloring masters, and making polishing masters. They are in different workshops and specialize in their works with heart.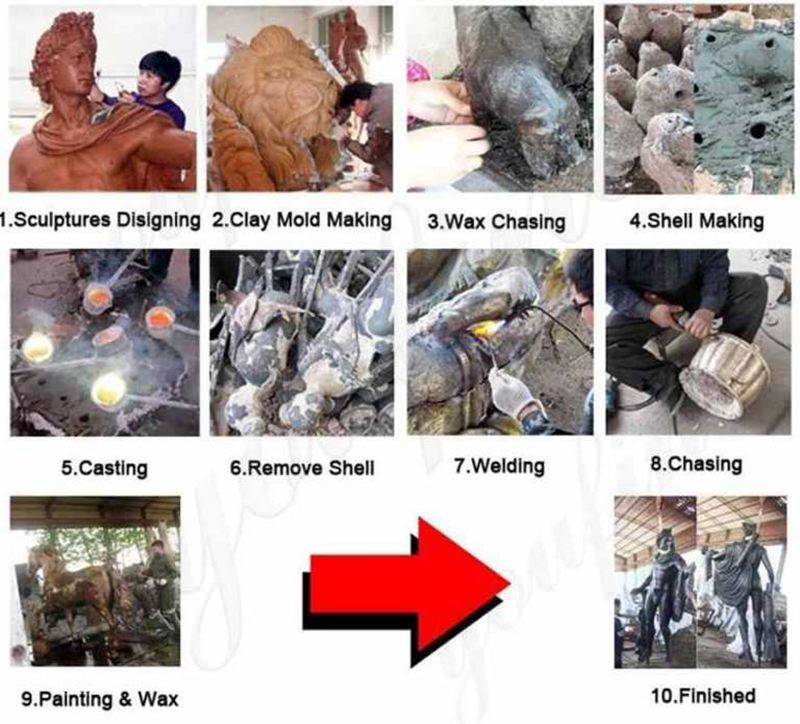 1:1 Clay Molds:
When making this custom bronze boy and girl reading books garden statue, you need to make a 1:1 clay mold first. Then our professional bronze craftsmen make this sculpture based on the clay mold. We also have a professional model room for modifying the clay molds. And, we will update the progress photos for you. If you have any suggestions, you can modify it in time.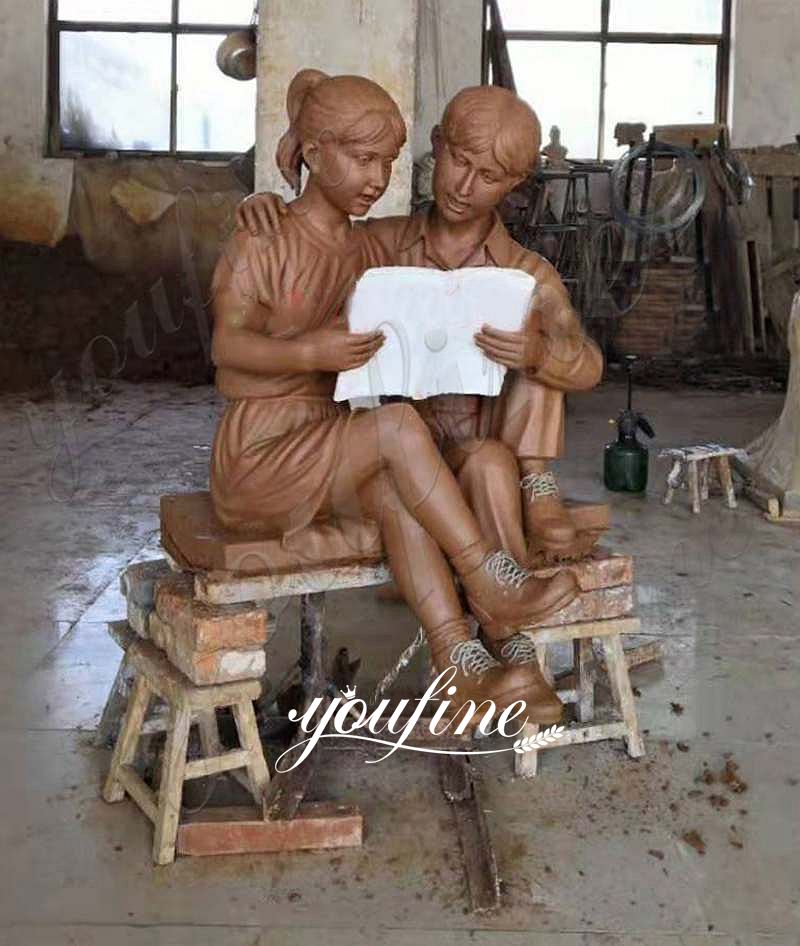 Professional Polishing and Coloring:
This custom bronze boy and girl reading books garden statue has a smooth finish and a very beautiful bronze patinas. Because our bronze casting craftsmen will carefully polish the sculpture to ensure the details of the sculpture perfectly. In addition, advanced chemicals colored can make the bronze finish more natural. This is also the advantage of our bronze sculpture in YouFine.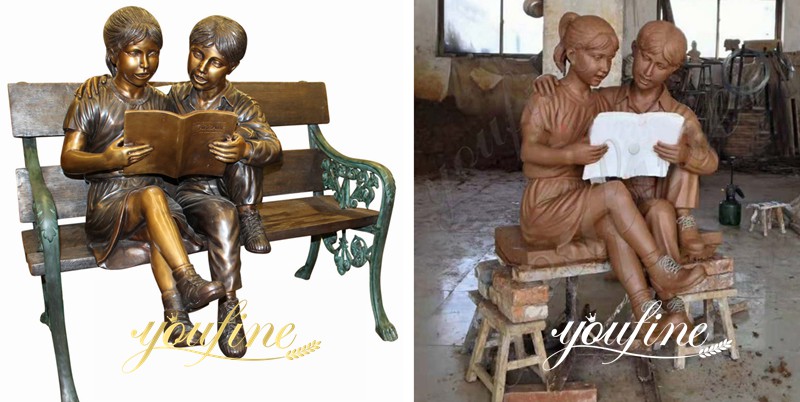 If you need customized bronze sculptures, please contact us. You will receive unexpectedly optimal sculptures here.
---
About us
YouFine foundry includes custom bronze children's portraits, custom made full size figure portraits, custom bronze US Military statues and bronze Veterans monuments, custom bronze dog statues and life-size dog portraits, heroic size custom bronze monuments and custom life-size bronze portrait memorial statues. Some of these statues may be limited edition releases but most are commissioned custom made bronze sculptures created by YouFine for governments, business, military, families, and non profits.What ever the subject matter, YouFine can create a custom bronze statue or monument that will touch the hearts of those who see it. She has a knack for making life-size bronze portrait statues that actually look like the individual.
Looking for bronze sculpture ?
Tell us what you need by filling in the form