---
Mahatma Gandhi Sculpture Introduction:
This Mahatma Gandhi sculpture is customized by our Indian customer. This customer gave us some pictures. You Fine factory perfectly restored the appearance of Mahatma Gandhi according to the picture. We used high-quality bronze when making this sculpture. Therefore, the gloss and durability of this sculpture are very good. Customers are also very satisfied with our sculptures. If you have the same needs, you can contact us at any time.
Craftsmanship:
You Fine factory is a professional sculpture factory established in the last century. The carving techniques of our sculptors are very superb. Many of them have been learning sculptures since they were very young. So they can meet your various needs and make sculptures that you like. You can see that the details on this Mahatma Gandhi sculpture are handled perfectly. The folds of the clothes are very realistic. The movements of the characters must not be rigid. The faces of the characters are also sculpted to life. The craftsmanship of our sculptor is really commendable.
Mahatma Gandhi is a kind man. He is the founding father of India. He combined the benevolence, vegetarianism, and non-killing thoughts of Hinduism with the benevolence thoughts in the Bible and the Quran. At the same time, it also absorbed the essence of Solon, Lev Nikolaevich Tolstoy, and others. Finally, the theory of non-violent non-cooperation gradually formed. So our sculptor not only portrays the external movements of the characters. Even the inner character, Mahatma Gandhi's unique temperament, they worked hard to carve out. So if you want to customize a sculpture, you won't regret choosing You Fine.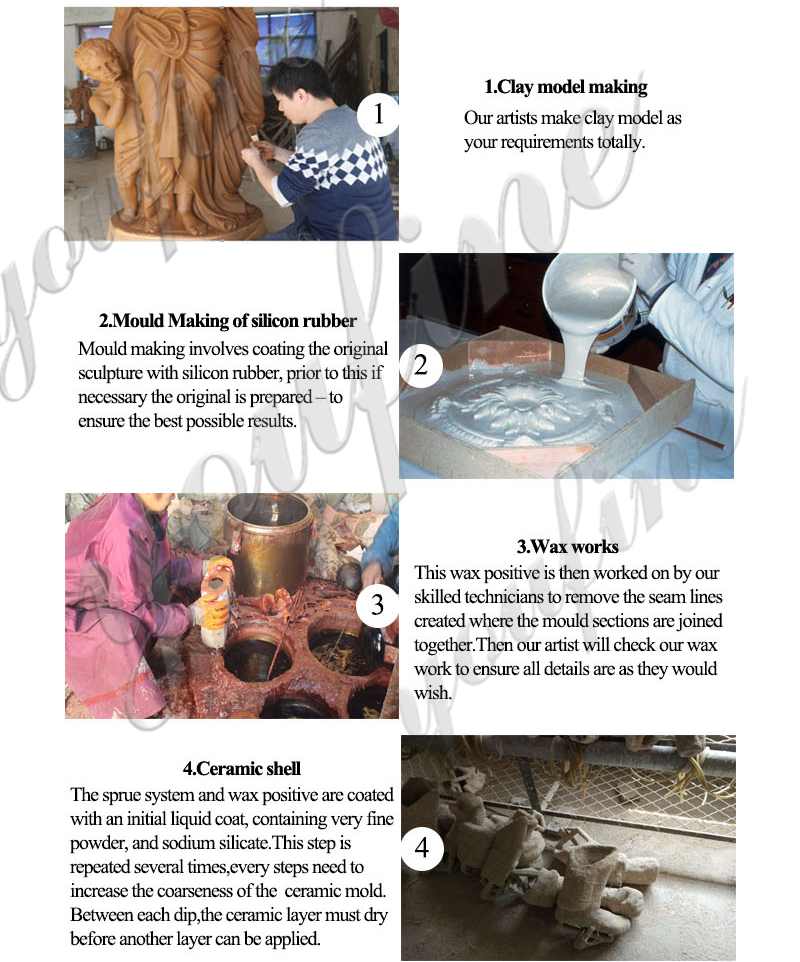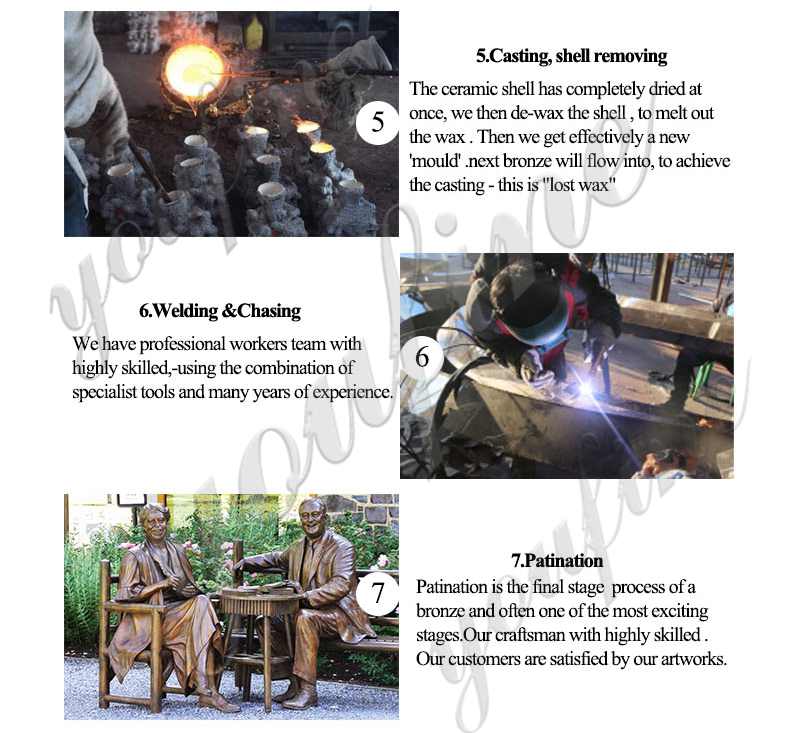 Transport:
In addition to dealing with quality and craftsmanship issues. You Fine's packaging and transportation is also professional. Our sculptures have been exported all over the world in these years. We are familiar with various transportation channels. We also have different packaging methods for the size and material of the sculpture. We will choose the most suitable packaging and transportation method for your sculpture. In addition, we will also buy full insurance for your sculpture. So you don't have to worry about any problems.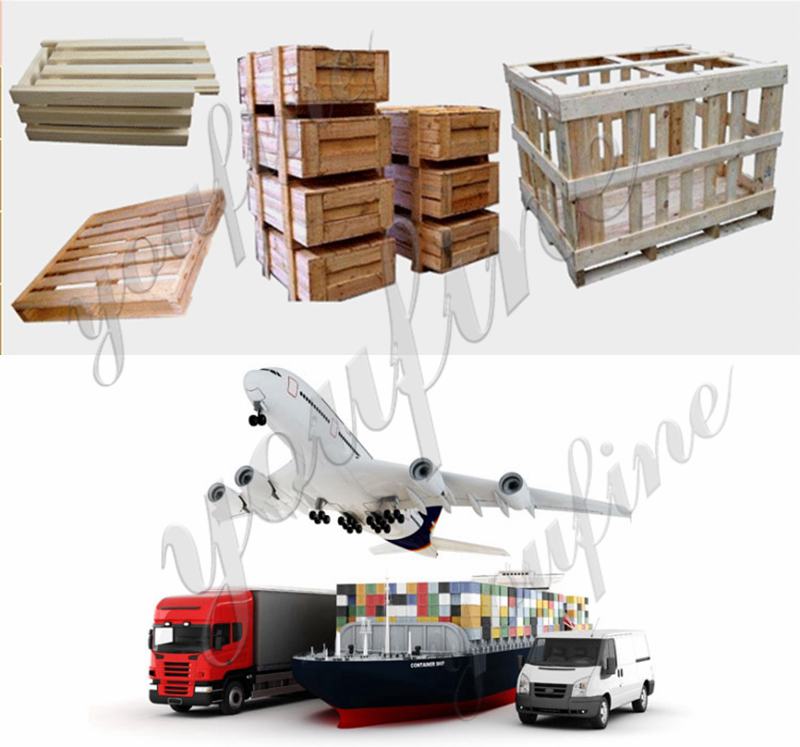 If you like this Mahatma Gandhi sculpture or have other needs, you can communicate with us at any time. You Fine would definitely give you a perfect solution. We look forward to your contact.
---
About us
YouFine foundry includes custom bronze children's portraits, custom made full size figure portraits, custom bronze US Military statues and bronze Veterans monuments, custom bronze dog statues and life-size dog portraits, heroic size custom bronze monuments and custom life-size bronze portrait memorial statues. Some of these statues may be limited edition releases but most are commissioned custom made bronze sculptures created by YouFine for governments, business, military, families, and non profits.What ever the subject matter, YouFine can create a custom bronze statue or monument that will touch the hearts of those who see it. She has a knack for making life-size bronze portrait statues that actually look like the individual.
Looking for bronze sculpture ?
Tell us what you need by filling in the form