---
Bronze Football Player Statue Details:
What a beautiful and mysterious Bronze Football Player Statue design. Football is a systemic and comprehensive group sport with high fitness value. And Football is both technical and physical, letting people unleash their talents. So football player sculpture is also very liked by many people. It has many famous football players in this world. So we could make the bronze statue to memory those famous football players and promote sportsmanship. This sculpture is made of bronze material.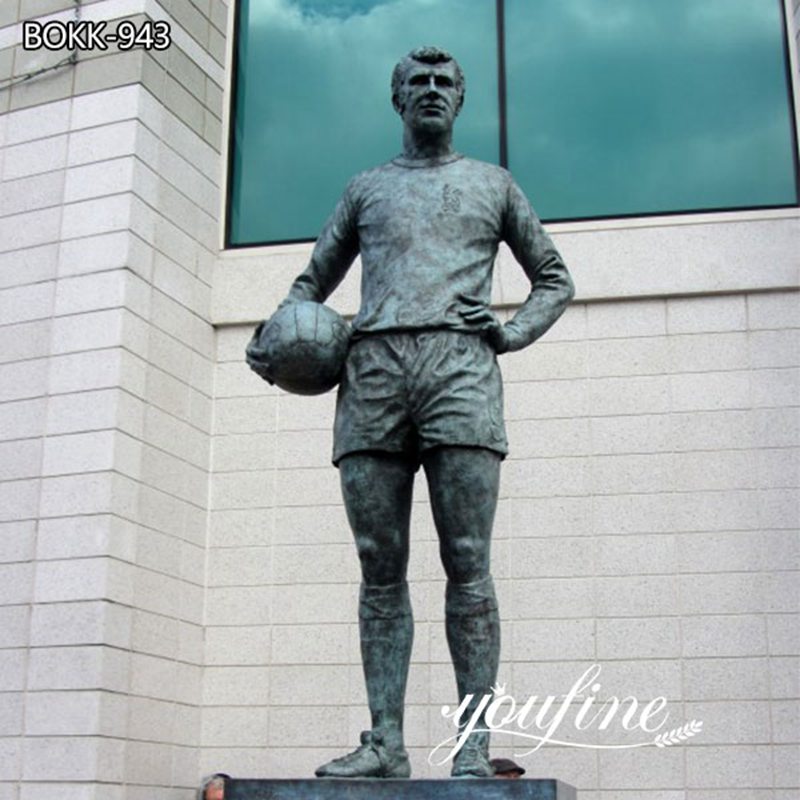 Statue Introduction:
This bronze statue is placed in the square and has a high pedestal. Yes, we made this statue before for our other customer. And it is placed in the museum. And match this special design of the Bronze Football Player Statue. It could attract more customers to come to the museum place. And this statue could bring special meaning to the museum. You can also admire sculptures and art.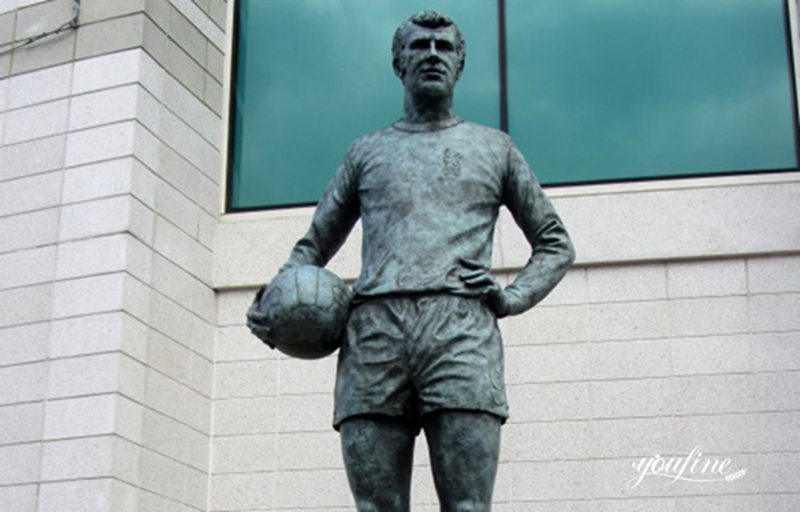 Why Choose YouFine's to Make this Statue?
First of all, our factory has more than 30 years of experience in making casting bronze statues. Every craftsman from the YouFine factory has skilled skills. They have been engaged in the casting bronze sculpture business for more than decades. Therefore, the production of any piece of casting bronze statues could be easily completed in their hands. We made the 1:1 clay model, then use the best Craft to do the mold and do the casting. Our masters use their hands to do casting and welding. And make sure the details of welding.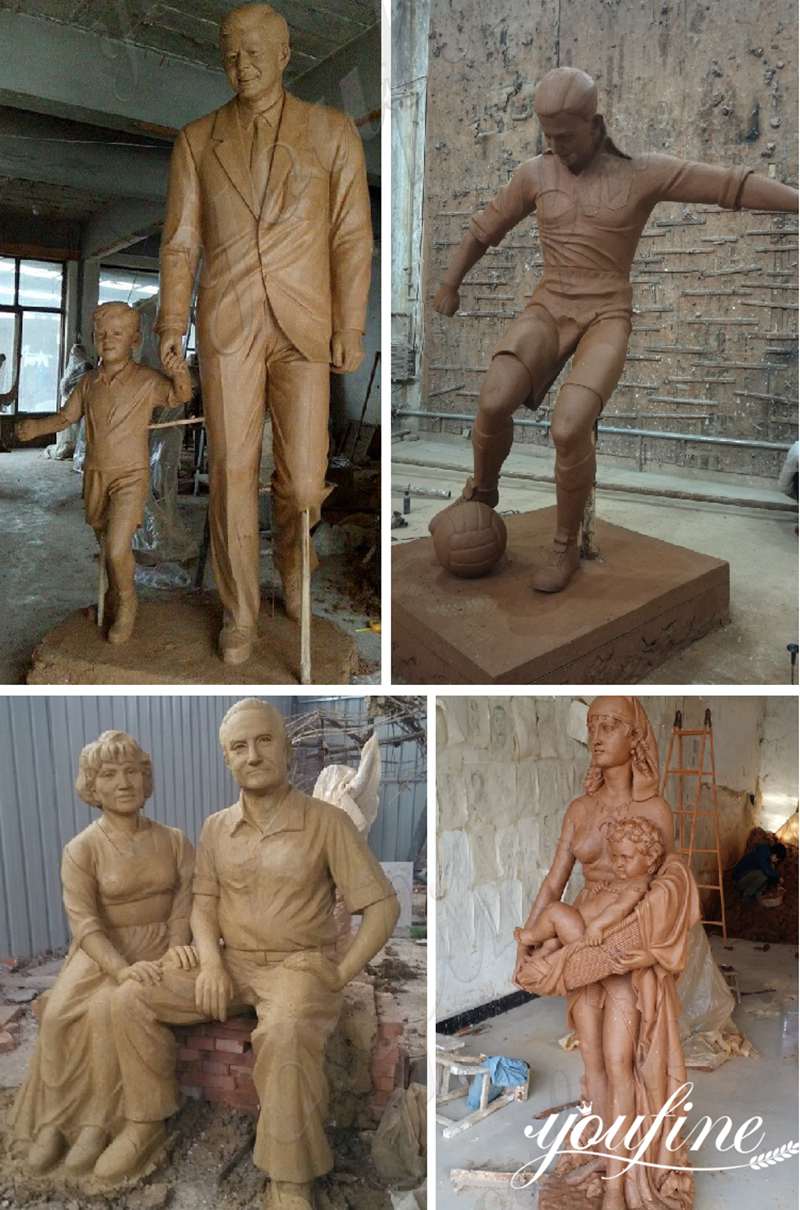 Secondly, our sculptures are guaranteed by quality and after-sales service. After completing the bronze statue.YouFine would first send all angle pictures of the product to the customer for confirmation. We would arrange delivery only after we take the customer to confirm. If the customer finds any quality problems after receiving the goods, please feel free to contact us. We would provide you with a solution.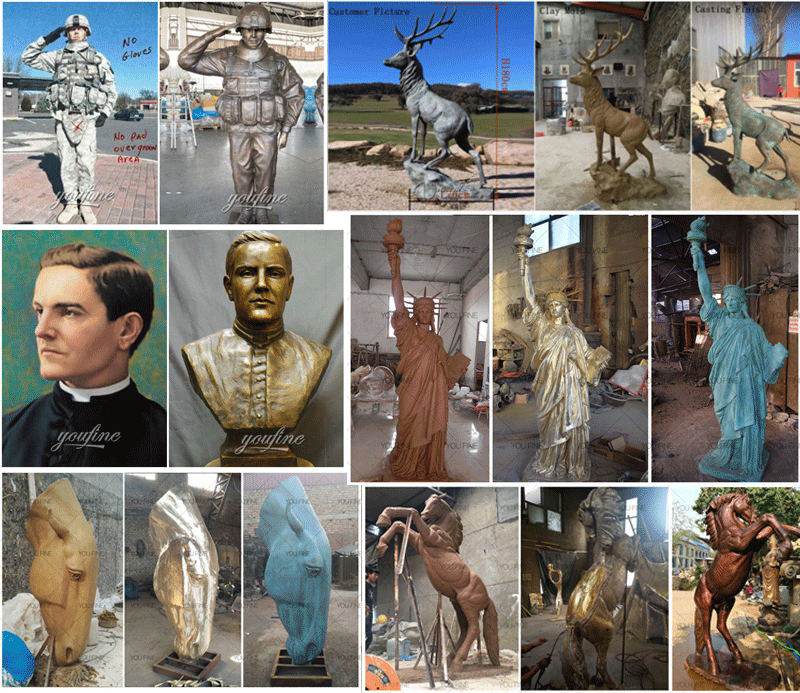 So choose YouFine, we would provide you with this Bronze Football Player Statue with the highest quality bronze and the best service. If you have any needs, please feel free to contact YouFine.
---
About us
YouFine foundry includes custom bronze children's portraits, custom made full size figure portraits, custom bronze US Military statues and bronze Veterans monuments, custom bronze dog statues and life-size dog portraits, heroic size custom bronze monuments and custom life-size bronze portrait memorial statues. Some of these statues may be limited edition releases but most are commissioned custom made bronze sculptures created by YouFine for governments, business, military, families, and non profits.What ever the subject matter, YouFine can create a custom bronze statue or monument that will touch the hearts of those who see it. She has a knack for making life-size bronze portrait statues that actually look like the individual.
Looking for bronze sculpture ?
Tell us what you need by filling in the form