---
Bronze Panther Statue Introduction:
This bronze black panther statue from our client has a very high degree of reduction. Although this statue is just a copy of the PITT Black Panther statue. But because we use high-quality materials, our artists are very skilled. So the quality of our black Panther statue is no less than the original. Our bronze has a reasonable copper content and thickness. So our statues are not only of high quality, they can last more than 100 years, but they are also very delicate and perfect in detail.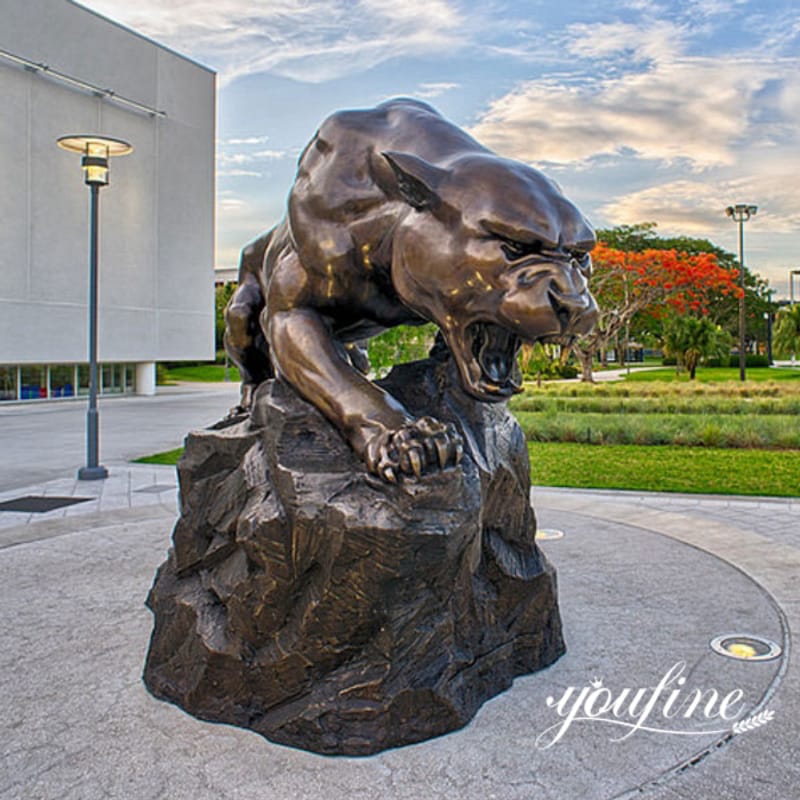 Craftsmanship:
To make this bronze panther statue, we first made a clay model. This step is the most important step in bronze sculpture and is the basis of bronze sculpture. Only if this step is done perfectly can we have a perfect statue. Our bronze artist first works on the clay mold, and the details on the clay mold determine the details of the bronze statue. This step also allows customers to better confirm whether our artists' craftsmanship meets their expectations. In this step, our artist can also modify some details for the client according to the needs of the client. You can say whatever you want.

Provide More Design:
YouFine's artists learn to make sculptures from a very young age. So they not only have rich experience in sculpture making but also have superb sculpture-making technology. So we can offer you a variety of design options. Beyond that, their technology is not limited to some existing designs. So they can accept any customization you make. Size, color, shape, whatever you want. If you have an idea, we can design a sculpture specifically for you to meet your expectations. If you have a design, we can also make it for you. At YouFine, any idea you have can be realized.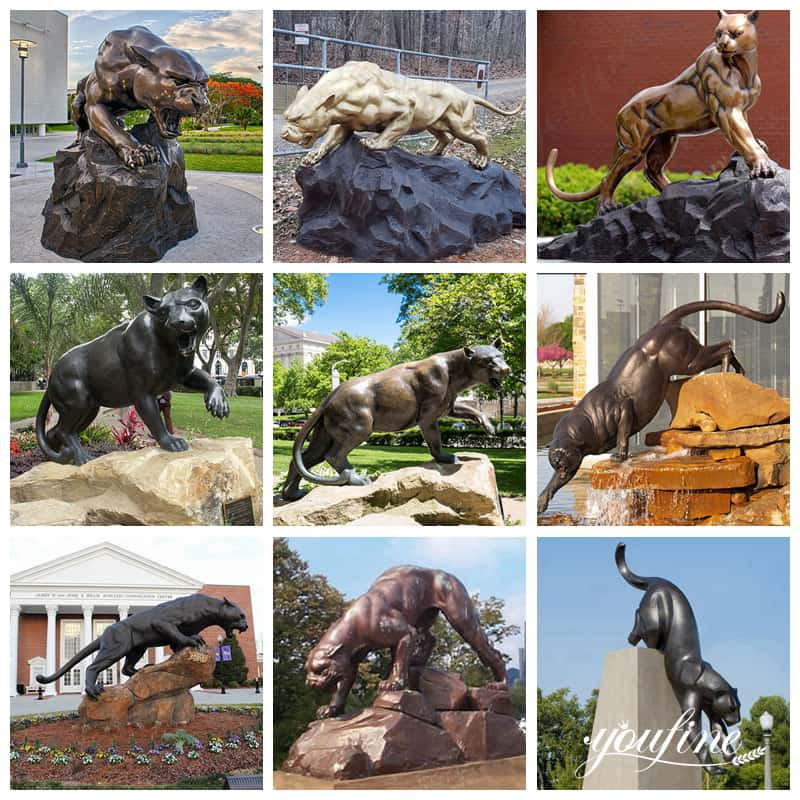 Feedback:
YouFine has the strength to accept any customization you make. Because we have a professional sculpture production team and artists. We are not afraid of challenges. Since our founding in 1983, our sculptures have been exported to many countries and regions. Many of our customers have praised our quality and workmanship. The following chart shows the feedback from our customers.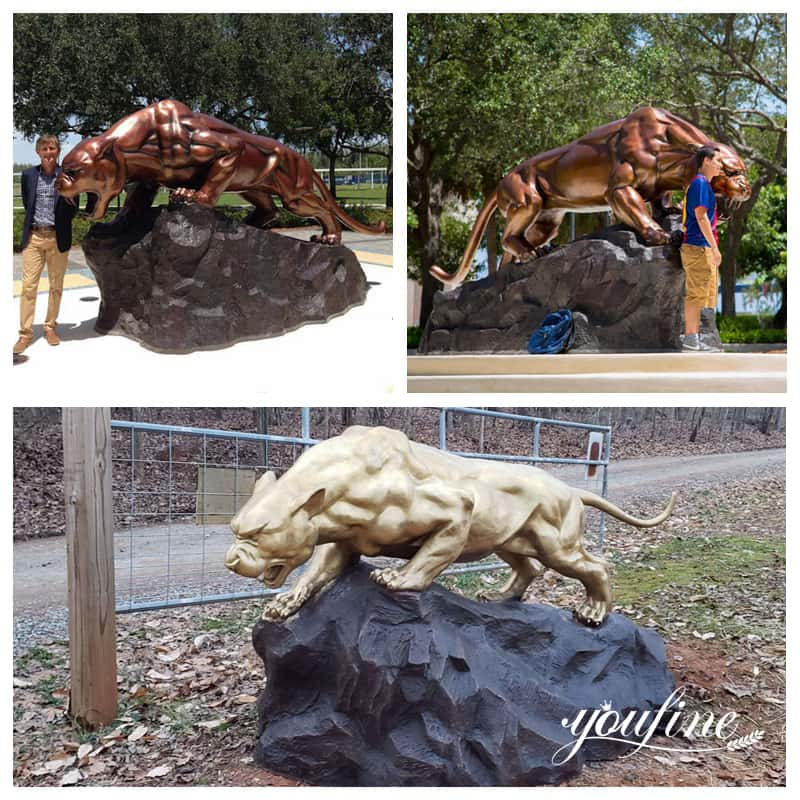 YouFine is a factory that is not afraid of challenges. So if you like this bronze panther sculpture, or do you have any ideas. You are always welcome to contact us.
---
About us
YouFine foundry includes custom bronze children's portraits, custom made full size figure portraits, custom bronze US Military statues and bronze Veterans monuments, custom bronze dog statues and life-size dog portraits, heroic size custom bronze monuments and custom life-size bronze portrait memorial statues. Some of these statues may be limited edition releases but most are commissioned custom made bronze sculptures created by YouFine for governments, business, military, families, and non profits.What ever the subject matter, YouFine can create a custom bronze statue or monument that will touch the hearts of those who see it. She has a knack for making life-size bronze portrait statues that actually look like the individual.
Looking for bronze sculpture ?
Tell us what you need by filling in the form