---
Introducing our remarkable life size bronze horse statue, a true epitome of equine splendor. From its regal stance to its perfectly sculpted physique, every aspect of this statue showcases the irresistible charm and allure of horses. The sculpture's majestic posture captures the essence of strength, beauty, and freedom, making it a captivating centerpiece for any setting.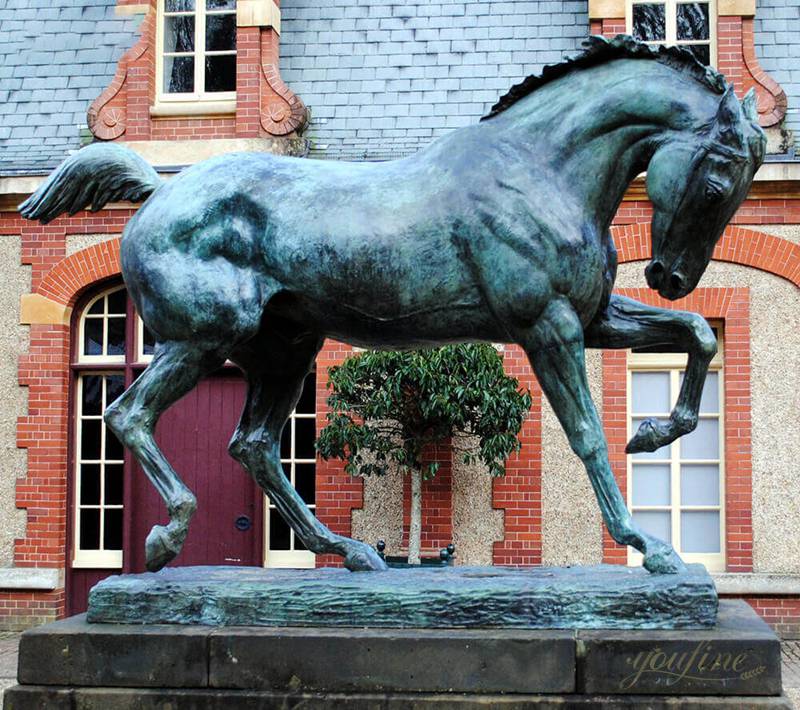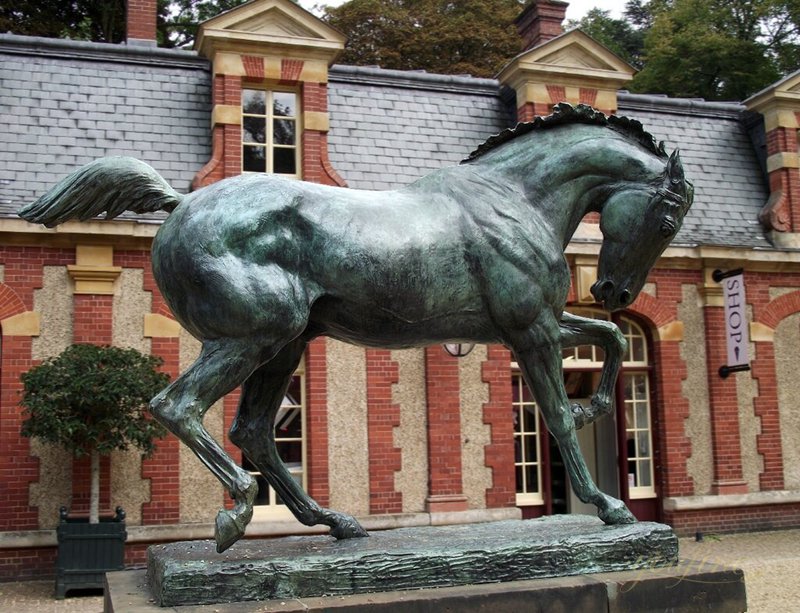 Captivating Realism and Detail
Prepare to be amazed by the lifelike details and meticulous craftsmanship of our life size bronze horse statue. Each muscle, curve, and sinew has been intricately carved to accurately portray the natural form and movements of a horse. From the flowing mane to the powerful hooves, this sculpture exudes a sense of authenticity and captures the spirit of these magnificent creatures.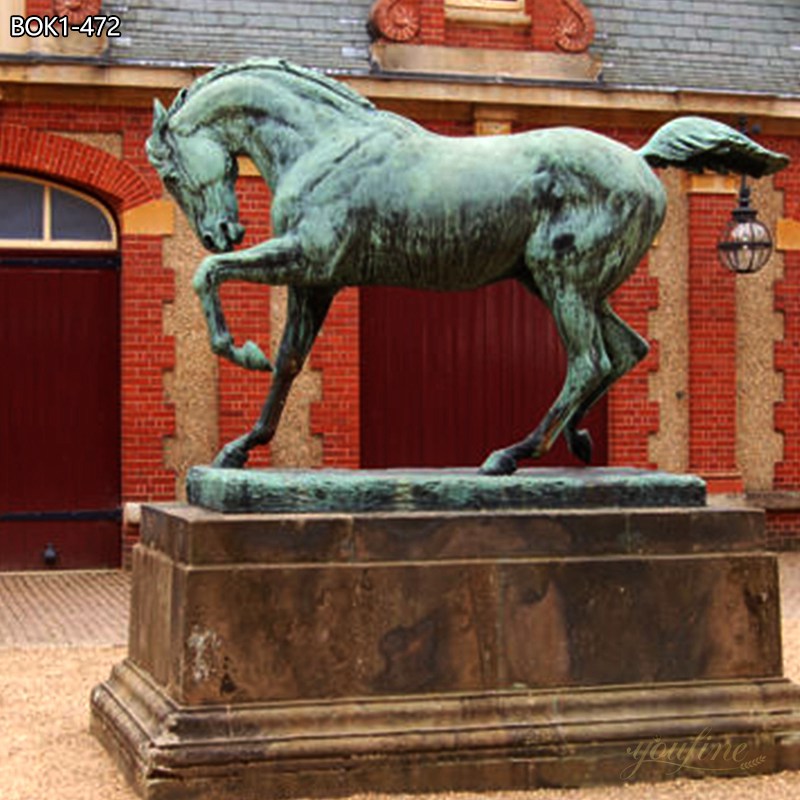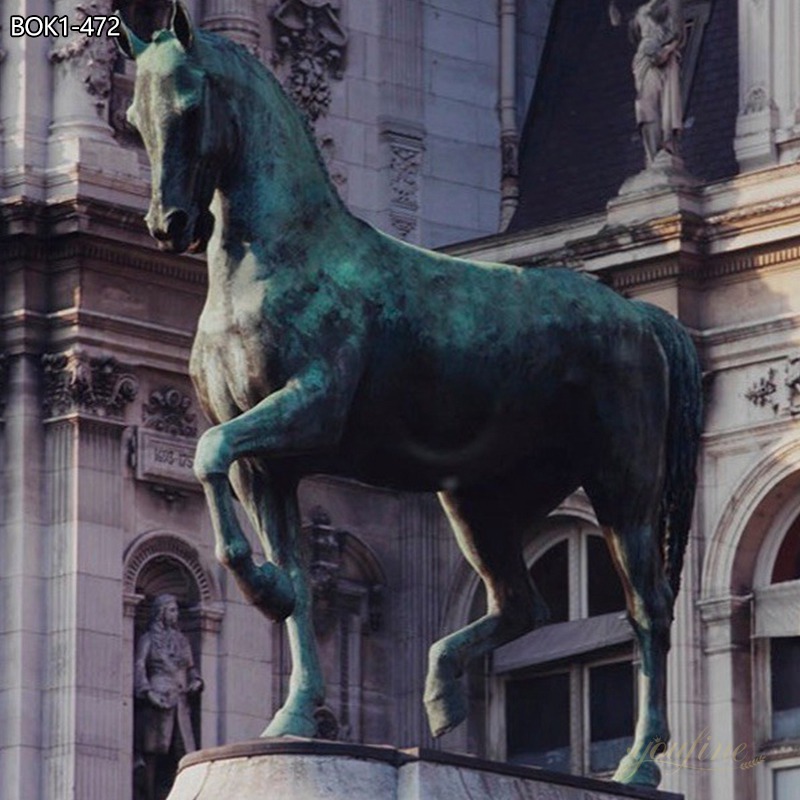 Timeless Patina and Customization Options
Our life size bronze horse statue features a stunning patina finish that enhances its beauty and longevity. The patina's chemical coloring creates a natural and rich appearance, ensuring that the statue remains vibrant and resistant to fading over time. Additionally, we offer customization options, allowing you to select the perfect patina color or even create a bespoke design that complements your unique taste and style.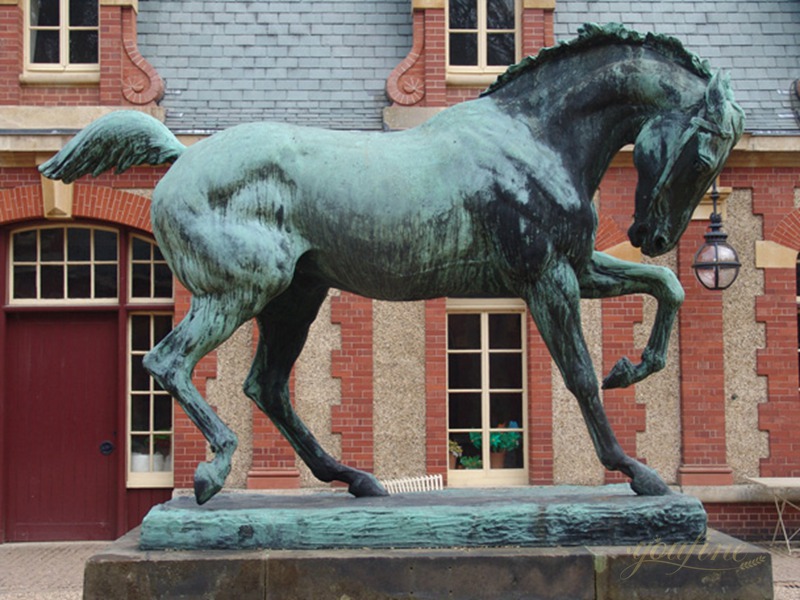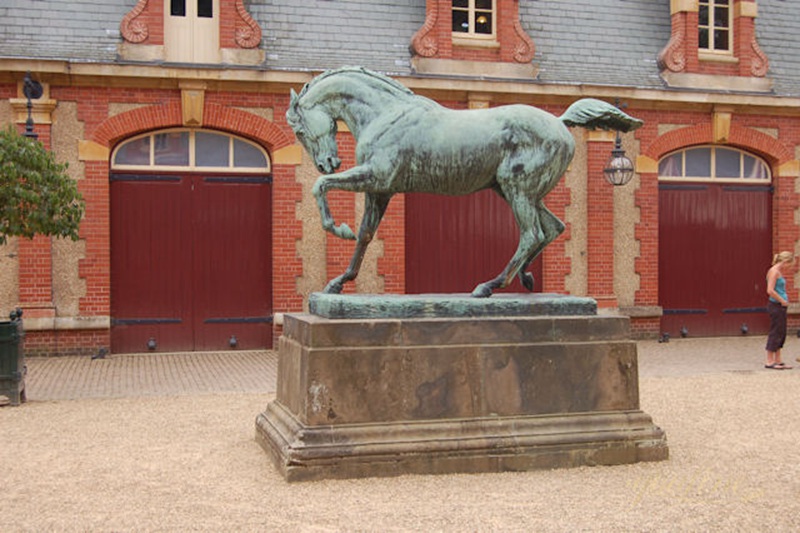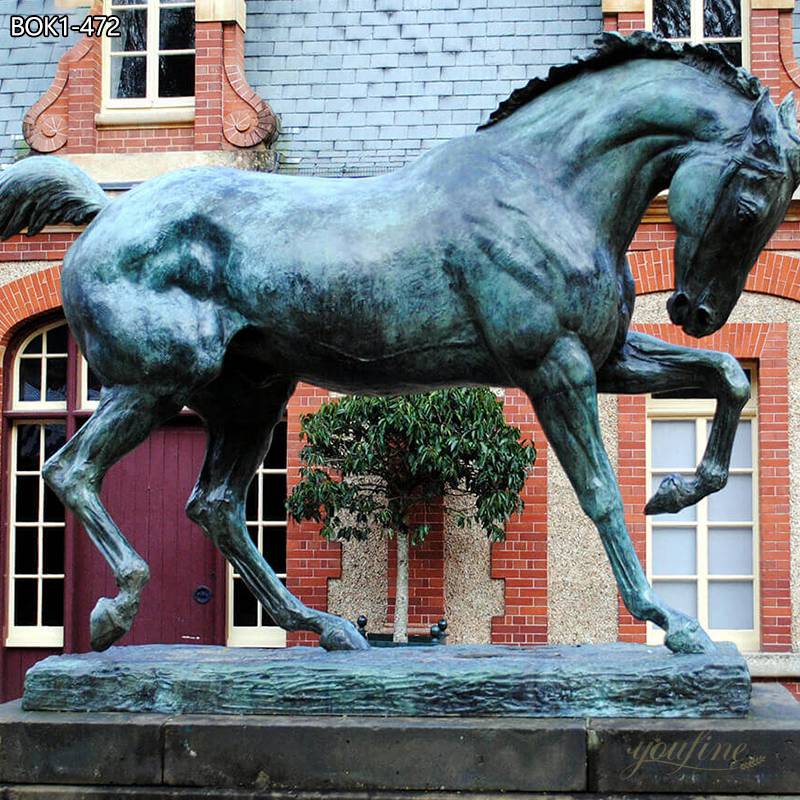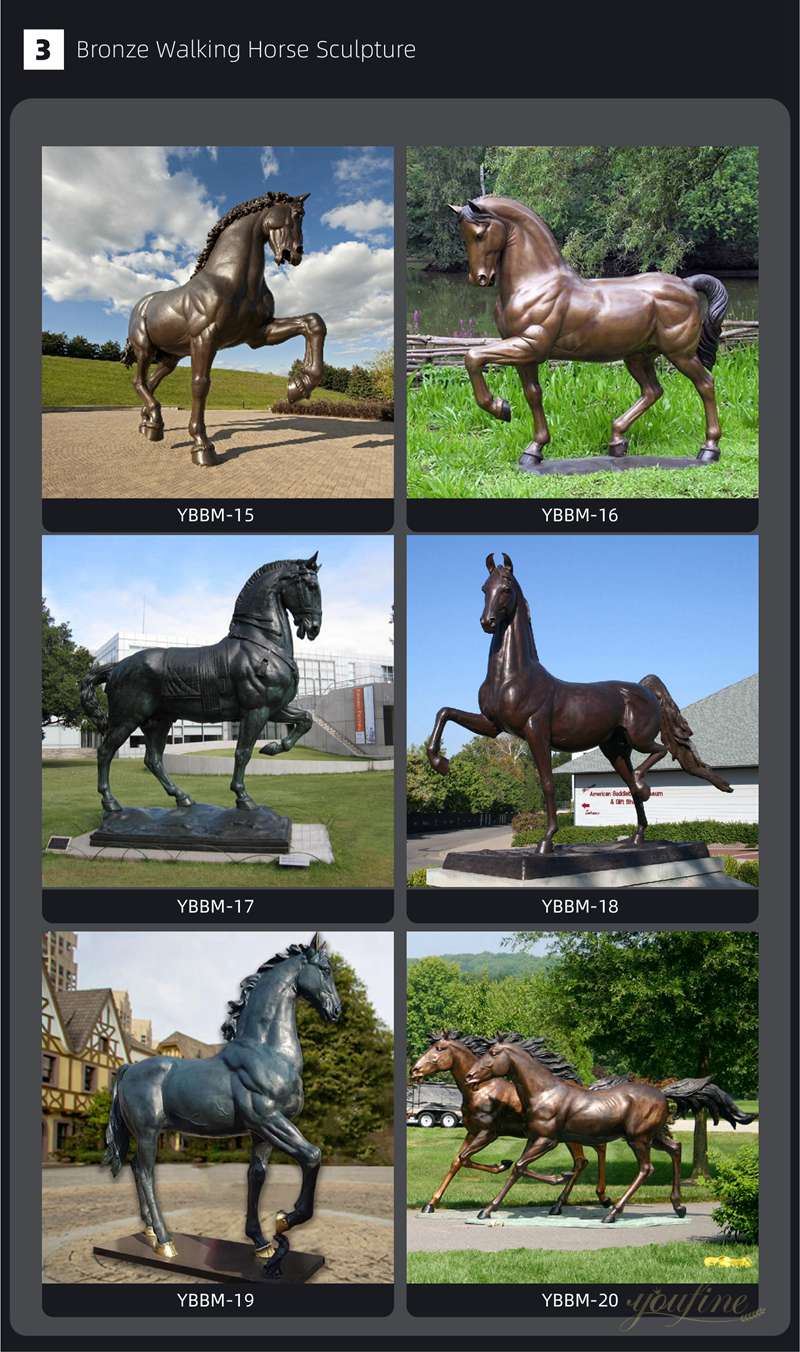 Explore an Array of Bronze Horse Statues
At YouFine, we take pride in our diverse collection of bronze horse statues. From spirited stallions to gentle mares and frolicking foals, our range of designs offers something to suit every preference and space. Discover the artistry and craftsmanship that goes into each creation, and find the perfect life size bronze horse statue to elevate your environment.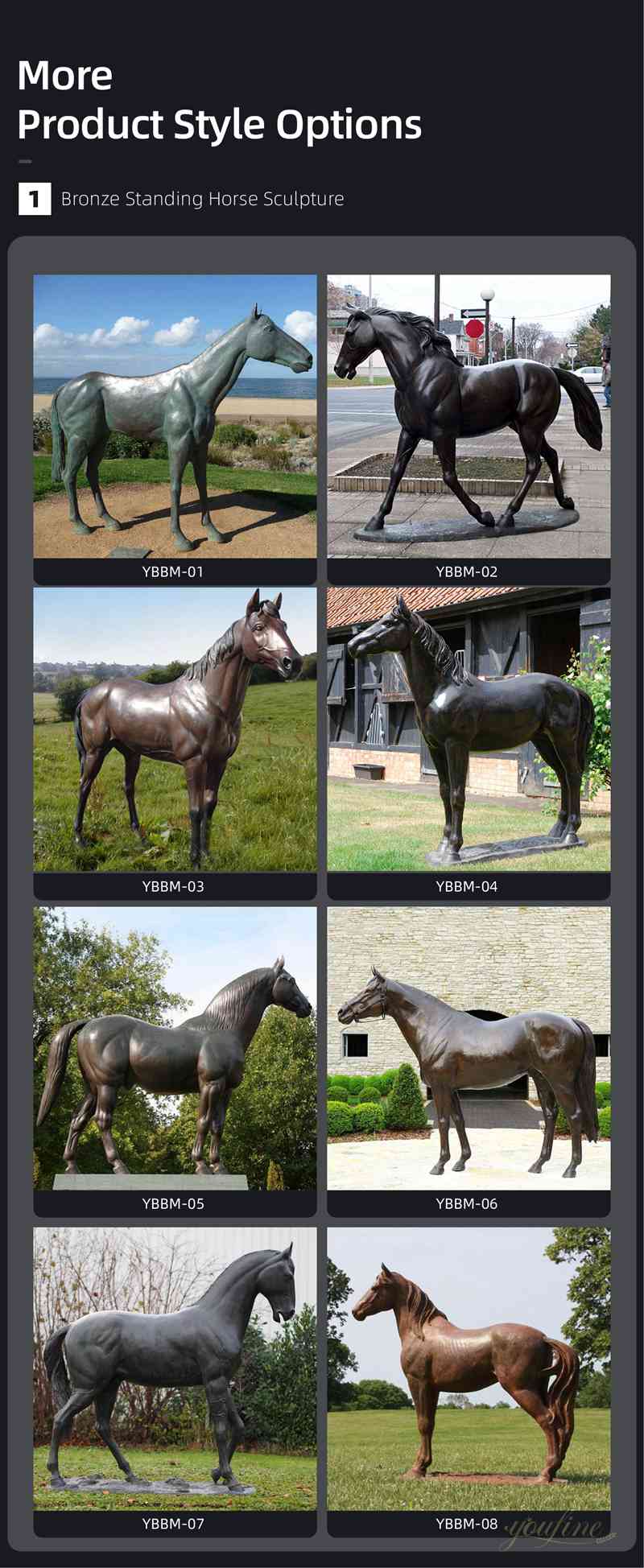 Elevate your surroundings with the majestic presence of our life size bronze horse statue. Indulge in the allure of its captivating charm, impeccable realism, and enduring patina finish. Experience the timeless elegance and the mesmerizing beauty of this remarkable sculpture, creating a captivating ambiance that celebrates the noble spirit of the horse.
---
About us
YouFine foundry includes custom bronze children's portraits, custom made full size figure portraits, custom bronze US Military statues and bronze Veterans monuments, custom bronze dog statues and life-size dog portraits, heroic size custom bronze monuments and custom life-size bronze portrait memorial statues. Some of these statues may be limited edition releases but most are commissioned custom made bronze sculptures created by YouFine for governments, business, military, families, and non profits.What ever the subject matter, YouFine can create a custom bronze statue or monument that will touch the hearts of those who see it. She has a knack for making life-size bronze portrait statues that actually look like the individual.
Looking for bronze sculpture ?
Tell us what you need by filling in the form