---
If you're looking for a unique and eye-catching addition to your outdoor space, a dolphin statue fountain may be just what you need. Made from high-quality bronze, these fountains feature beautifully detailed dolphins in a variety of poses and styles, all while providing the soothing sound of flowing water.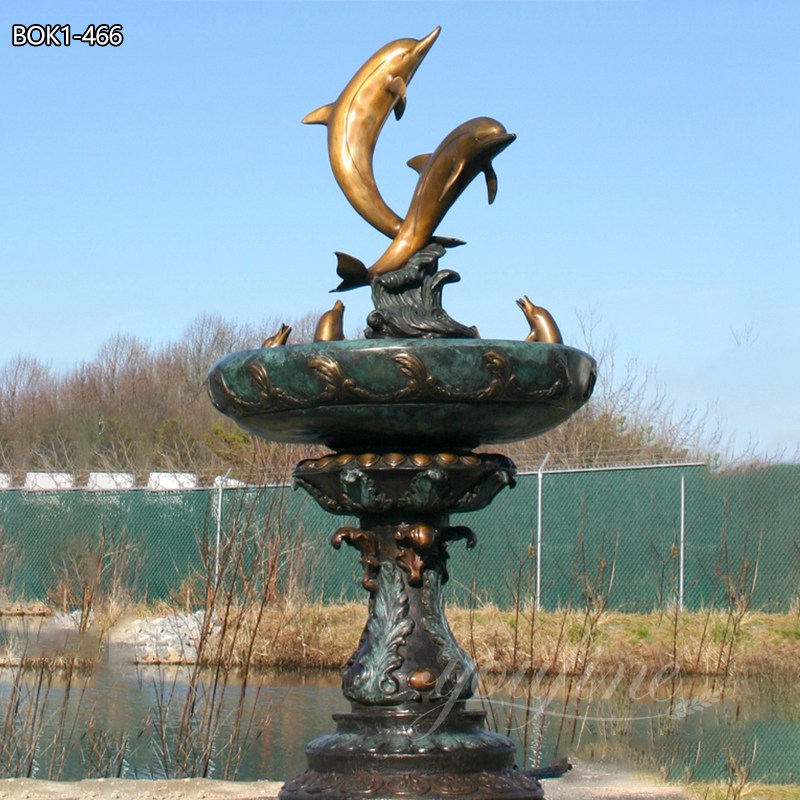 Intricate Details and Stunning Patina Finishes
The dolphin statue fountain available from our YouFine sculpture factory is a stunning example of this type of fountain. Crafted from premium bronze, this fountain features a pair of dolphins swimming gracefully through the water, with the fountain's pool providing a striking contrast in black.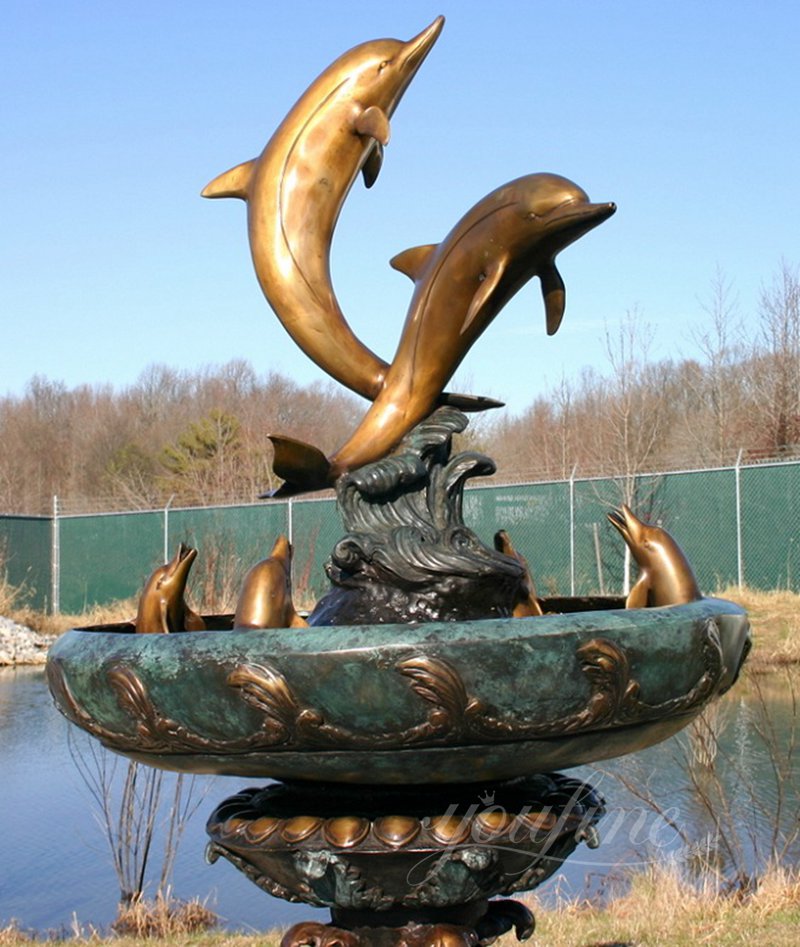 One of the key factors that sets this fountain apart is the lost wax casting technique used in its creation. This ancient method allows for incredibly detailed and lifelike sculptures, with every nuance and curve of the dolphins' bodies captured in stunning detail. The result is a truly captivating work of art that will be sure to impress anyone who sees it.Not only is the dolphin statue fountain beautiful, but it is also made to last. Our team of experienced craftsmen uses only the highest quality materials, including premium bronze, ensuring that your fountain will stand the test of time.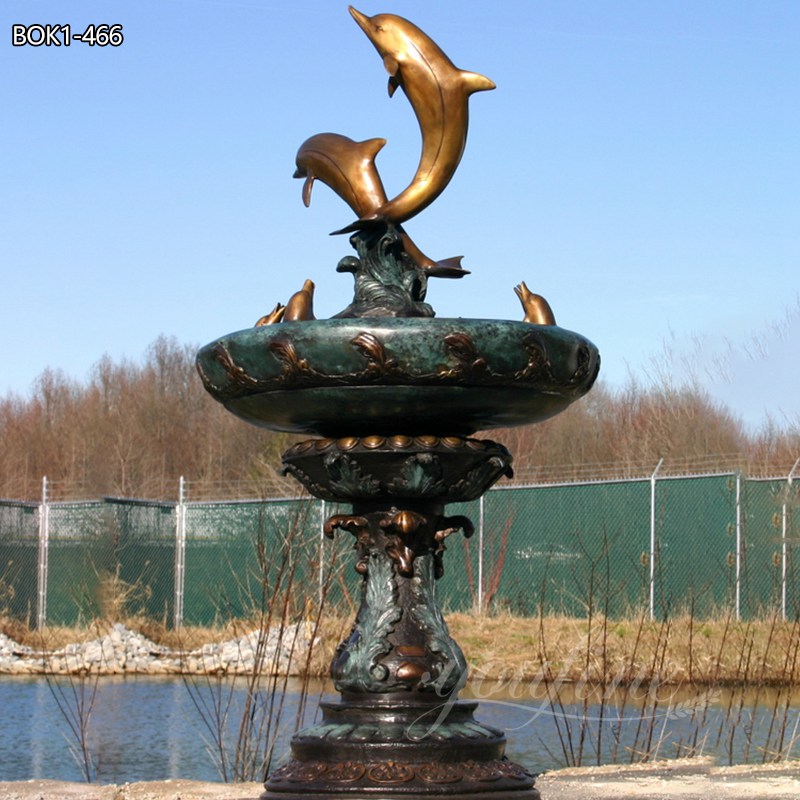 Made to Last with Premium Materials
Of course, quality materials are just as important as quality craftsmanship when it comes to creating a lasting work of art. That's why our dolphin statue fountain is made from premium bronze, ensuring that it will stand up to the elements and last for years to come. And with proper maintenance, this fountain will maintain its stunning patina and continue to be a beautiful and captivating addition to your outdoor space.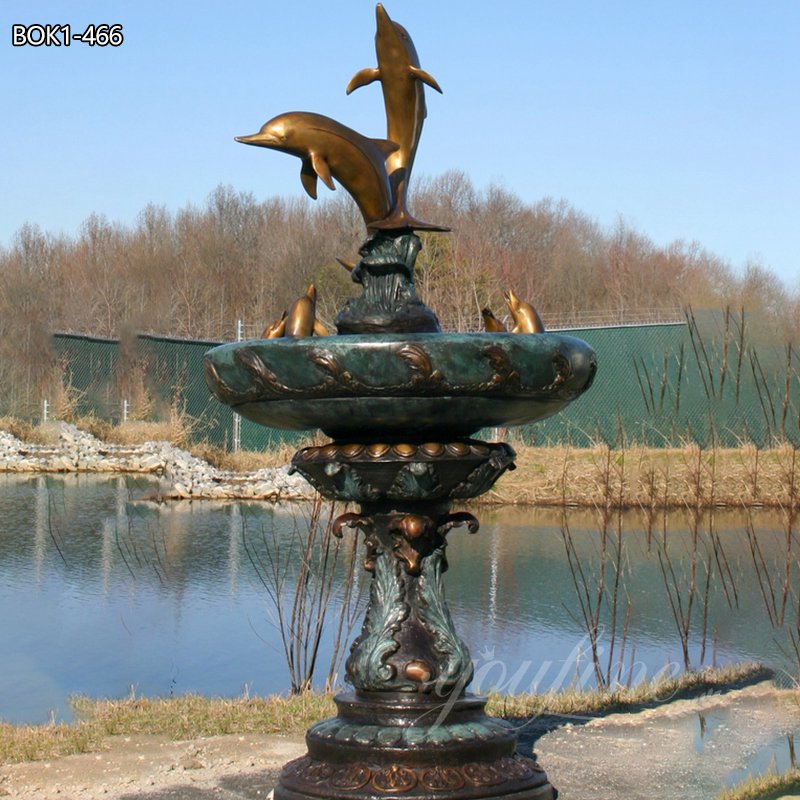 Decades of Experience and Expertise
With decades of experience in the industry, our team has the expertise and knowledge needed to create a truly stunning and unique dolphin statue fountain that will be the centerpiece of your outdoor space.
Worldwide Shipping Options
Plus, we offer a range of shipping options to ensure that your fountain arrives in perfect condition no matter where you are in the world.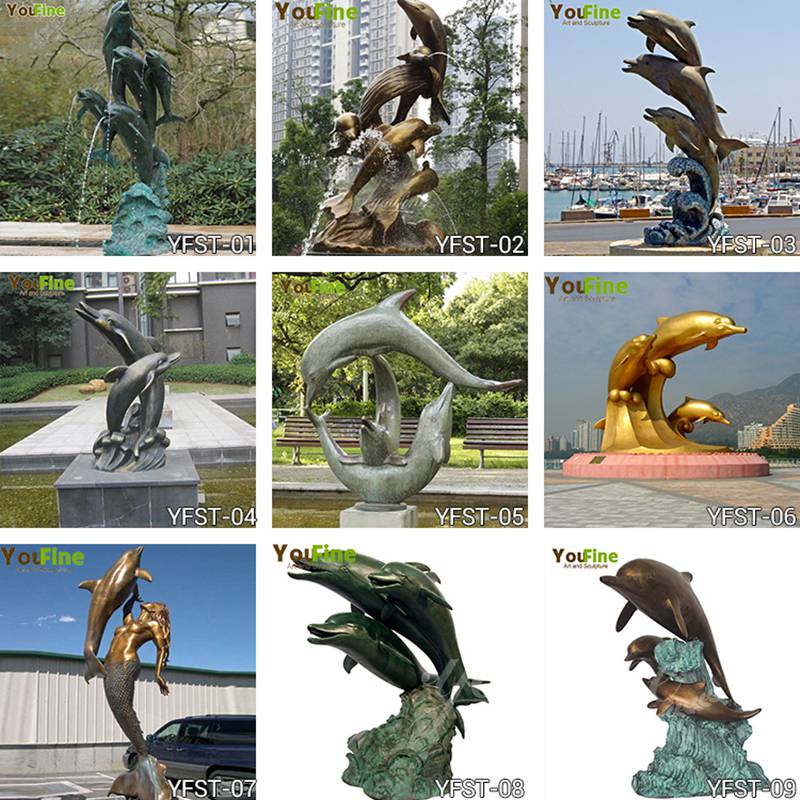 Invest in a high-quality dolphin statue fountain today and enjoy the elegance and beauty it brings to your outdoor space for years to come. Contact us to learn more about our customization options and to place your order.
---
About us
YouFine foundry includes custom bronze children's portraits, custom made full size figure portraits, custom bronze US Military statues and bronze Veterans monuments, custom bronze dog statues and life-size dog portraits, heroic size custom bronze monuments and custom life-size bronze portrait memorial statues. Some of these statues may be limited edition releases but most are commissioned custom made bronze sculptures created by YouFine for governments, business, military, families, and non profits.What ever the subject matter, YouFine can create a custom bronze statue or monument that will touch the hearts of those who see it. She has a knack for making life-size bronze portrait statues that actually look like the individual.
Looking for bronze sculpture ?
Tell us what you need by filling in the form