---
About the Statue:
This Thinker on A Rock statue is a lot of fun. While a humanoid hare would be a little odd but comforting. Rabbits put their chins on their hands and their elbows on their knees, as humans often do when they are lost in thought. Its long ears stretch out in all directions, balancing the rabbit's lanky arms and legs. The rabbit's eyes seem to be gazing at the viewer, thinking about what it is thinking, and the uncertainty of the viewer. While the depiction is humorous compared to Rodin's work, Flanagan's use of the hare form does have its own way of grabbing the viewer's attention, making them stop and think for a moment.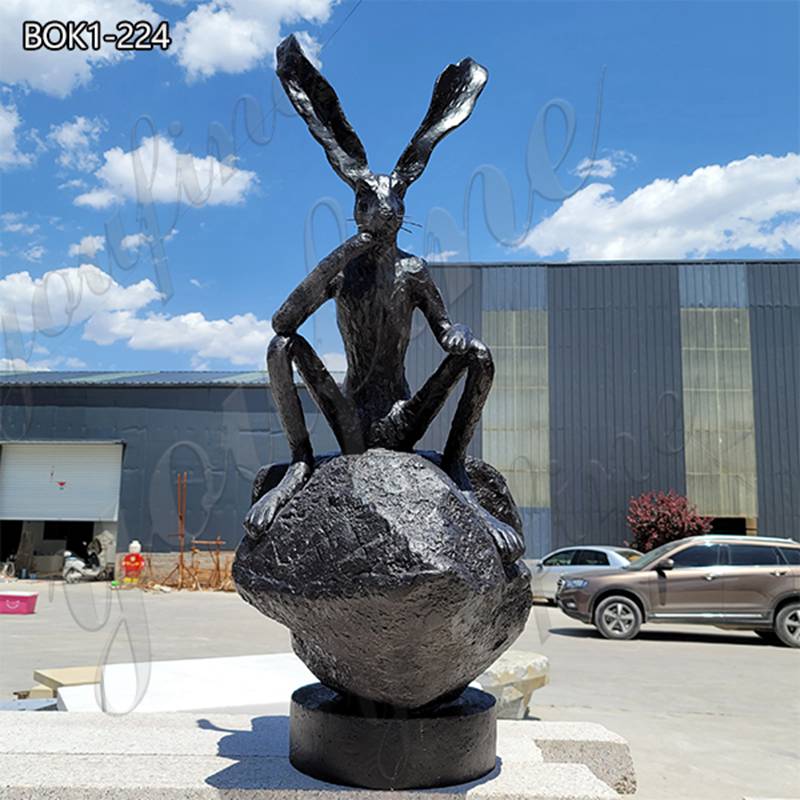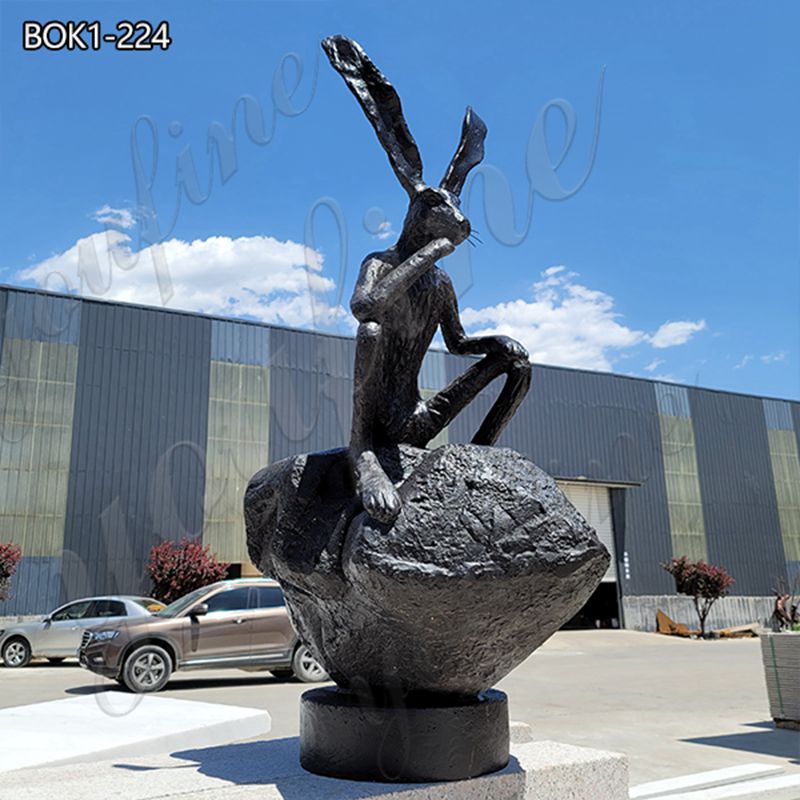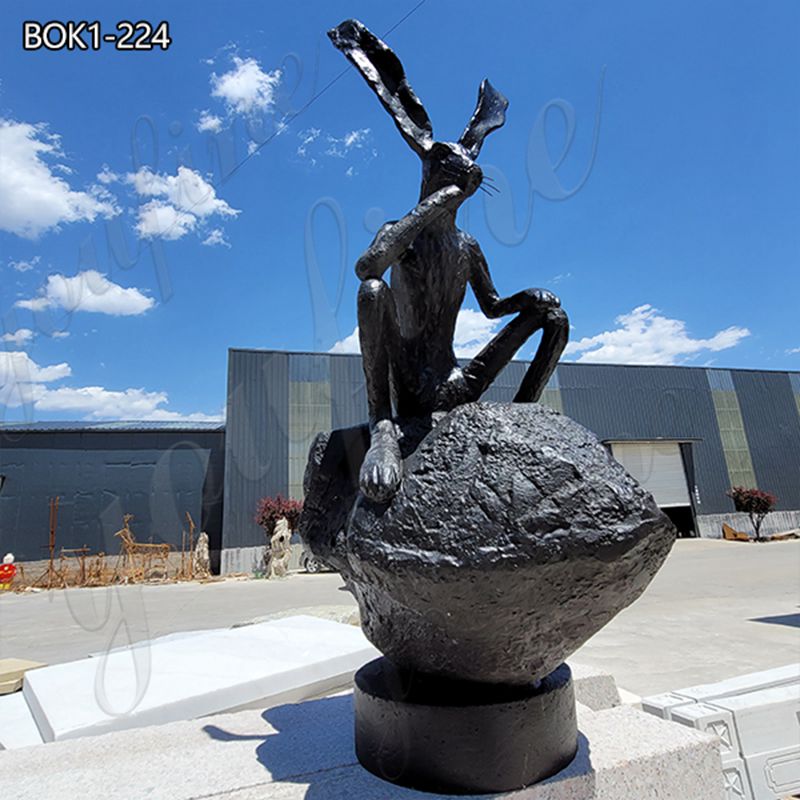 Original Introduction:
The original Thinker on A Rock is a bronze sculpture by Barry Flanagan. Brian Ferriso, executive director of the Philbrook Museum of Art, said: "This intriguing theme makes clear references to several art historical traditions, including Rodin. Beyond the subject matter, the work's Expressiveness also reflects the artist's unique ability to create three-dimensional 'gesture' paintings in bronze."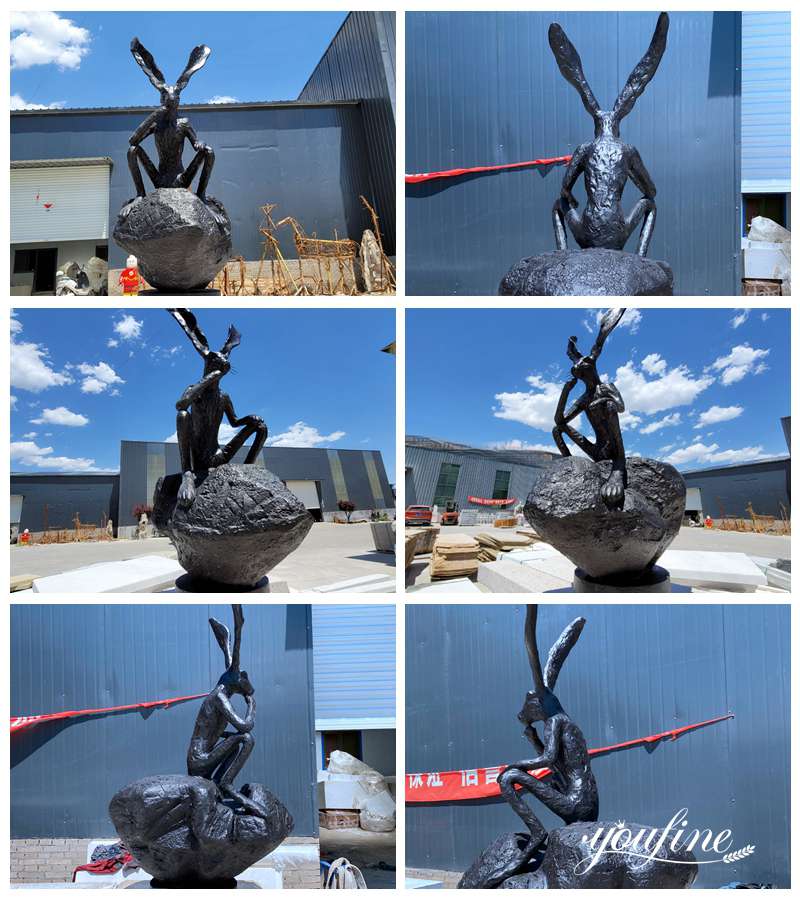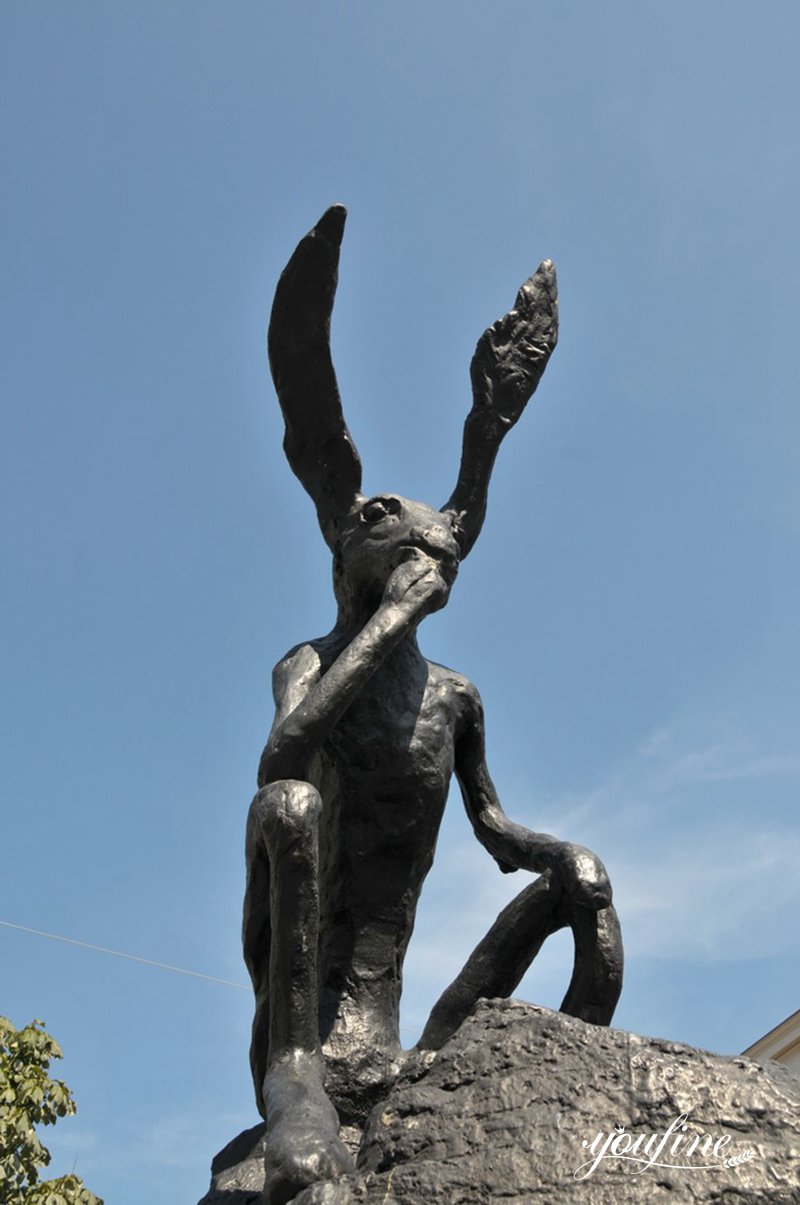 Link to Rodin Thinkers:
While the Thinker was made by Rodin around 1880, Welsh sculptor Barry Flanagan carved his own Thinker in rock about a century later, in 1997, inspired by Rodin's work. Cast in bronze, it's a hare, not a man, slender and slender in shape, sitting on a rock in the National Gallery's sculpture garden. The long ears of the hare seemed to extend upward, and the lanky body bent over in thought. This Thinker on A Rock is a humorous interpretation of Rodin's statue of the Thinker, showing the glamour of thinking in a modern abstraction that is different from traditional art.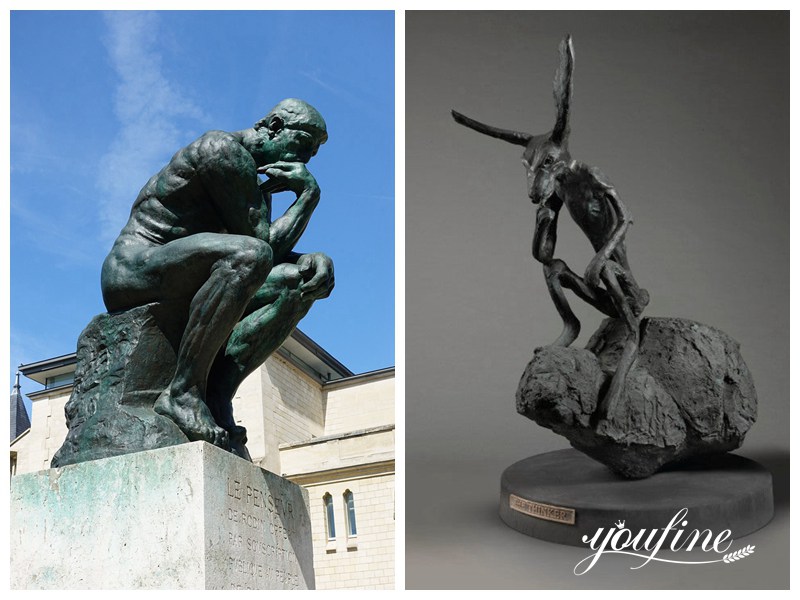 YouFine Could Restore this Hare Statue 100% for You:
As a bronze foundry established in 1983, YouFine has many years of experience in sculpture casting. We cast bronze hare statues using the traditional lost wax method. Before casting, we would first make a 1:1 clay model. Since we have customized this Thinker on A Rock for our customers, we have ready-made models. So we could not only guarantee that our hare statues would be 100% restored but also let you use our models for free. This way you could save at least a thousand dollars in model fees compared to other factories.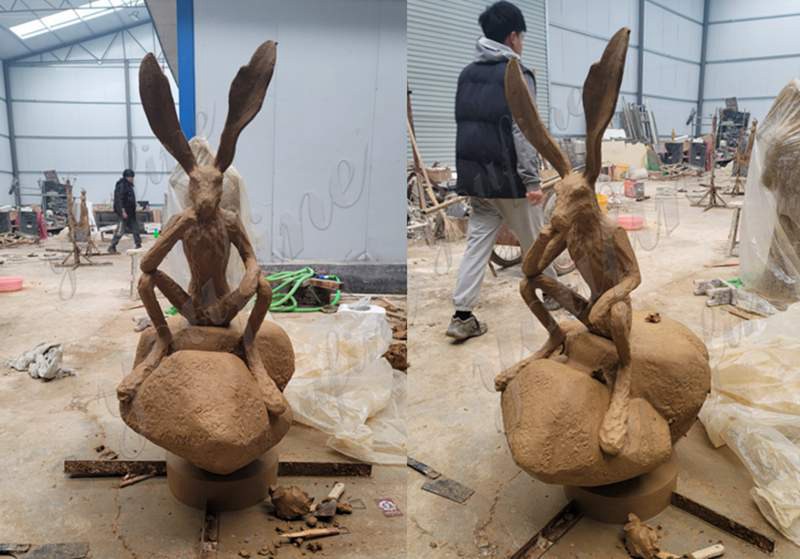 YouFine is factory direct and would give you the best price. So if you are interested in this abstract rabbit thinker sculpture, please feel free to contact us.
---
About us
YouFine foundry includes custom bronze children's portraits, custom made full size figure portraits, custom bronze US Military statues and bronze Veterans monuments, custom bronze dog statues and life-size dog portraits, heroic size custom bronze monuments and custom life-size bronze portrait memorial statues. Some of these statues may be limited edition releases but most are commissioned custom made bronze sculptures created by YouFine for governments, business, military, families, and non profits.What ever the subject matter, YouFine can create a custom bronze statue or monument that will touch the hearts of those who see it. She has a knack for making life-size bronze portrait statues that actually look like the individual.
Looking for bronze sculpture ?
Tell us what you need by filling in the form