---
This is a huge bronze sculpture of a crab. There are many small crabs around the big crab, which creates a very harmonious scene. These realistic bronze sculptures may give you a rush when you see them seem to "crawl" in your garden! Place our lifelike and delightful crustaceans by the pool, pond, or in the garden to welcome visitors. Spectacular view, the black crab enclosure, the view of this scene is simply stunning.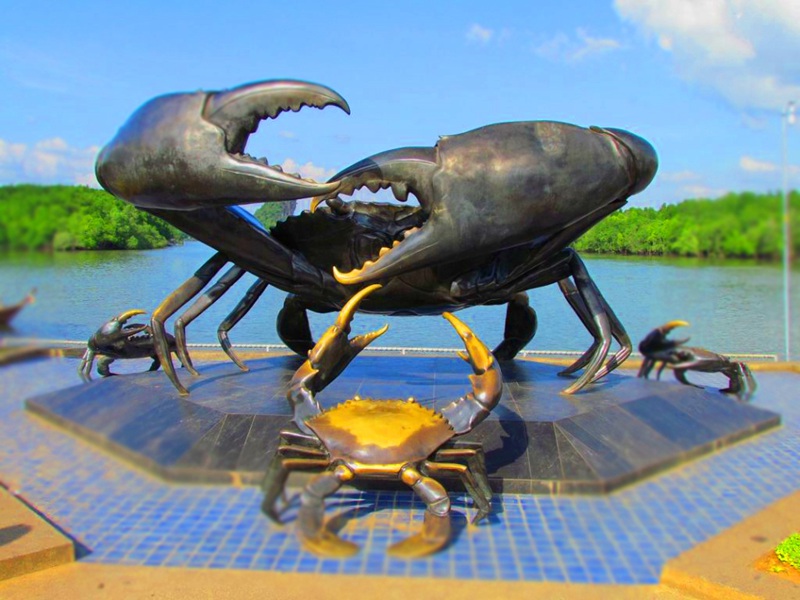 About the Original Crab Sculpture:
The original of this giant bronze crab sculpture is located in Krabi, a popular island tourist city in Thailand. It is a very famous check-in attraction. Many people say that when they come to Krabi, they must check in at the Krabi Big Crab Statue. This group of mud crab sculptures comes from Aesop's fable "The Crab and its Mother", implying that parents must educate their children to be lovely people with good behavior, self-discipline and respect for their elders. It is said that the crab statue is a symbol of Krabi.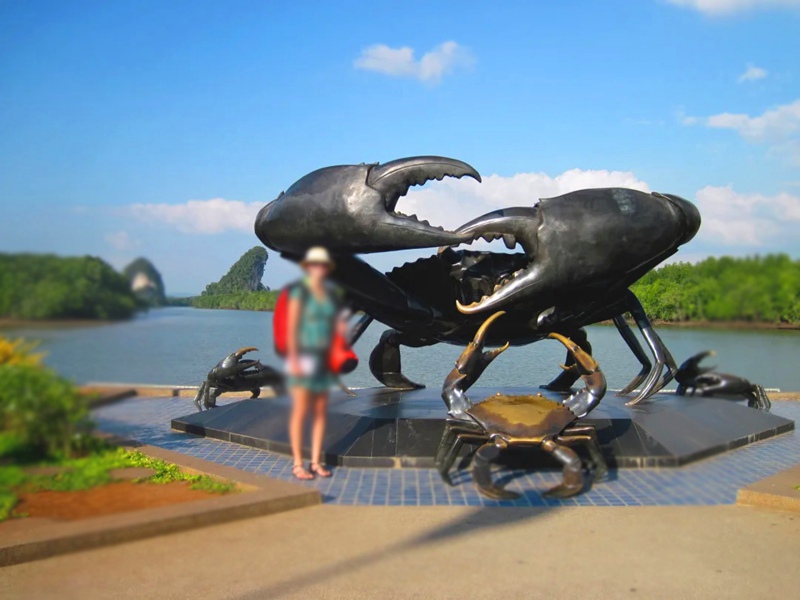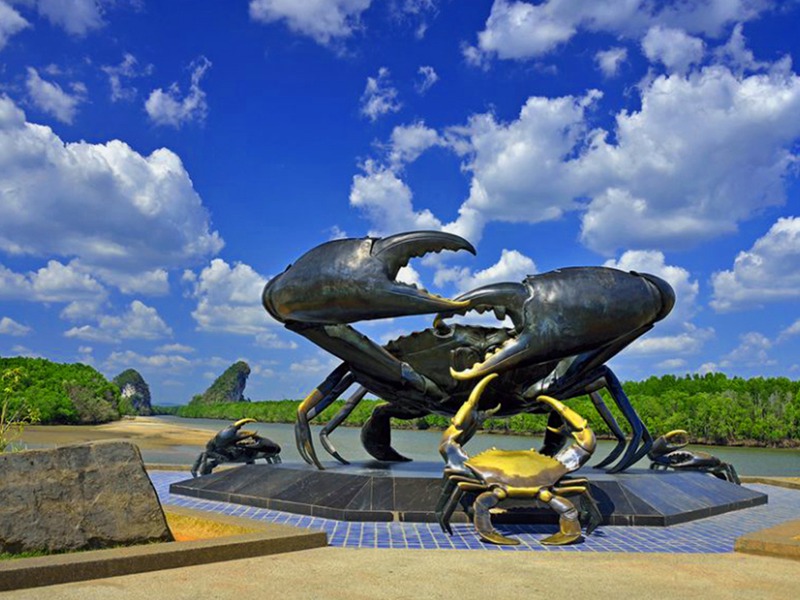 YouFine Would Make a Perfect Replica:
We'll cast it in the traditional lost-wax bronze method, which accentuates the exceptional fine detail and guarantees long-lasting beauty. Because beauty is in the details, our High Quality Bronze Crab Garden Statue with Emerald Green Patina is sure to bring your pond decoration or garden to life. The color of our crab statue would adopt the patina coloring process. So our bronze sculptures would not fade even if they are outdoors for many years. The color of our bronze statues would become more and more natural as time changes.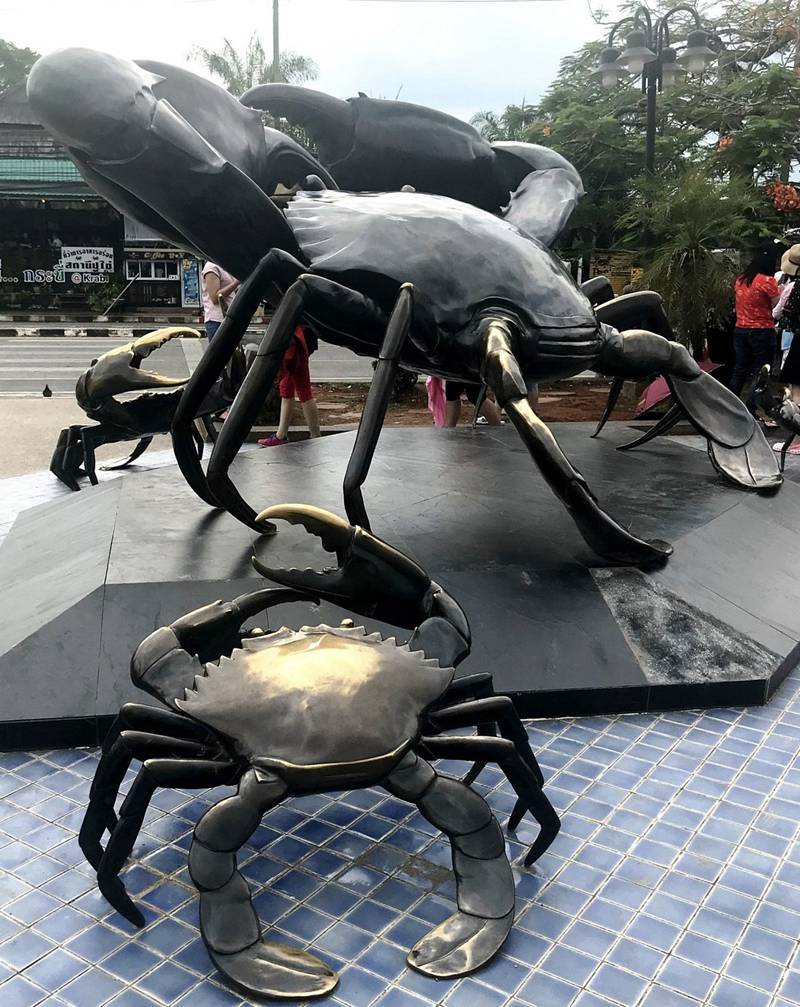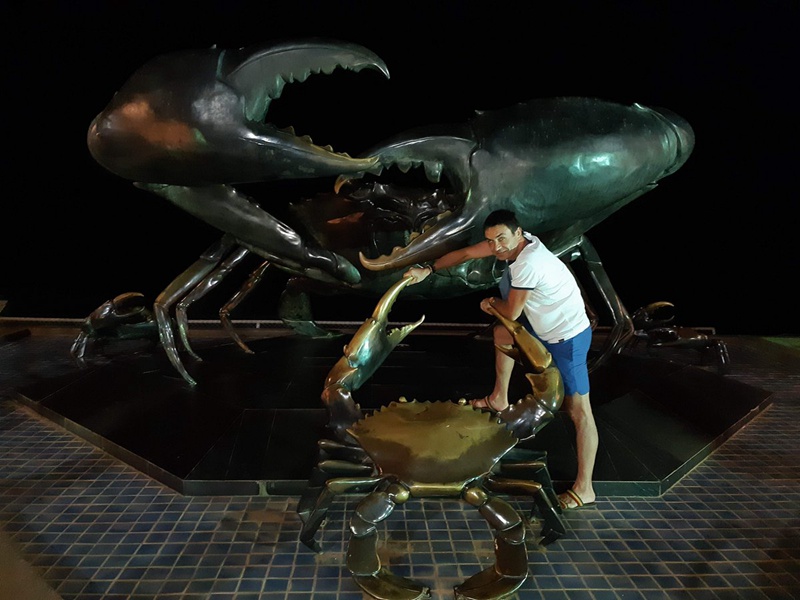 As a sculpture manufactory established in 1983, YouFine has the best quality and service. Our sculpture production team is not only the top in the industry, but also has a very serious and rigorous attitude towards sculpture. Every sculpture demands respect. We would also respect every customer and every detail of the sculpture. So we have a lot of repeat customers. Our factory has been giving customers the greatest support. YouFine would never let you down!
---
About us
YouFine foundry includes custom bronze children's portraits, custom made full size figure portraits, custom bronze US Military statues and bronze Veterans monuments, custom bronze dog statues and life-size dog portraits, heroic size custom bronze monuments and custom life-size bronze portrait memorial statues. Some of these statues may be limited edition releases but most are commissioned custom made bronze sculptures created by YouFine for governments, business, military, families, and non profits.What ever the subject matter, YouFine can create a custom bronze statue or monument that will touch the hearts of those who see it. She has a knack for making life-size bronze portrait statues that actually look like the individual.
Looking for bronze sculpture ?
Tell us what you need by filling in the form