---
These very beautiful bronze bear art sculptures are of high quality. At the same time, the design of this group of bear sculptures is very interesting and wonderful. Three cute bears standing together, of different sizes, create a rhythmic beauty. Their surface is smooth and skin-friendly. So tourists would not be hurt when interacting with this group of outdoor bear statues. Therefore, such a sculpture has become a very popular outdoor landscape for the client.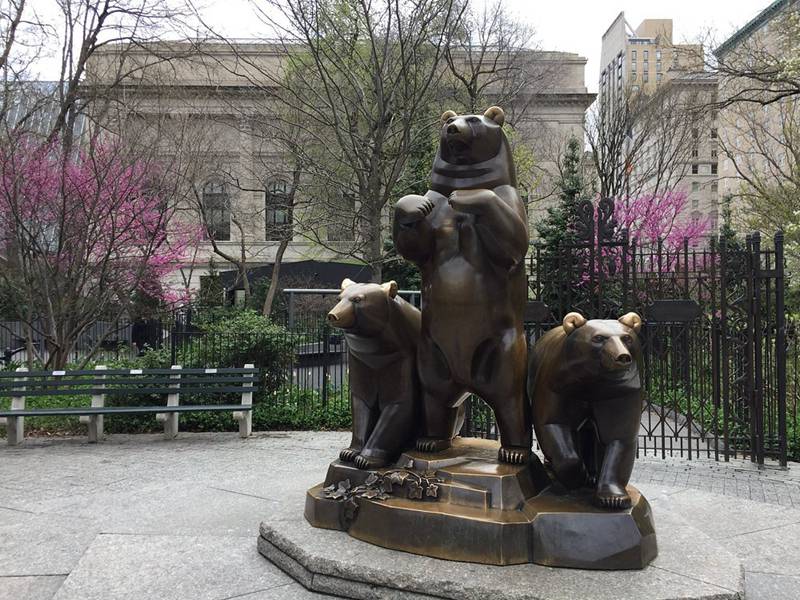 Charming Bear Statues:
Many tourists consider this bronze statue of the Group of Bears. This might be a good place to take pictures. It is surrounded by a circular bench area, very convenient for resting and viewing artwork. It looks like the kids might find it irresistible to climb on. Such beautiful bronze Group of Bears art statues are placed on the east side of Central Park to represent a group of friendly bears, denying the "bad" reputation that many humans have for them (just look at the hunting they are subjected to know who the real villains are in our and between them…). The sculptures are so realistic that they give the impression that they're going to say "Hey, but honey?"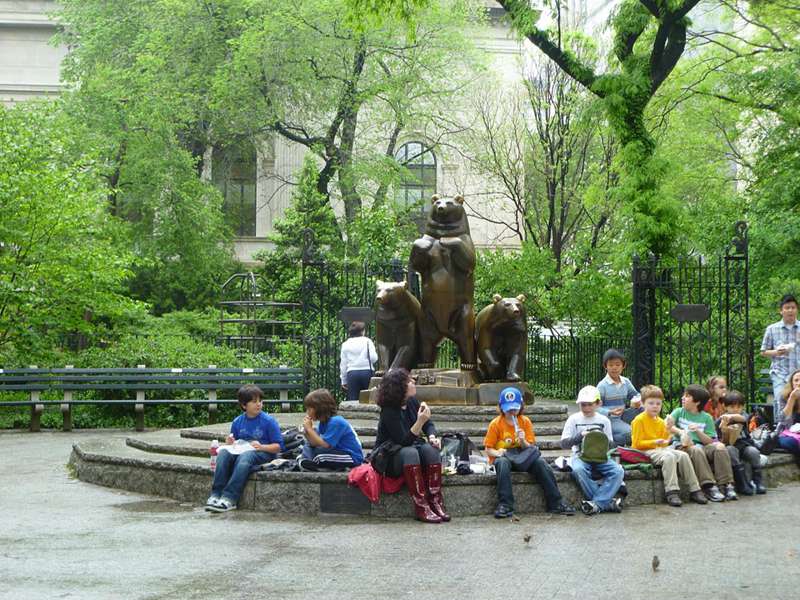 About the Original Work of This Group of Bear Sculptures:
The name of this bear sculpture group is "Group of Bears" and it is a sculpture by Paul Manship. The 1932 bronze sculpture in the Metropolitan Museum of Art was cast in 1933 and measures 88 x 72 x 56 inches. Group of Bears' bronze sculpture at Pat Hoffman's Friedman Playground at Fifth Avenue and 79th Street in Central Park was cast in 1960 and unveiled on October 11, 1990. Other versions of the work appear in part of Wouldiam Chapel Osborne Gates (1952) and the Paul J. Rainey Memorial Gate at the Bronx Zoo (1933). Another Group of Bears from 2008 could be found at Compton Gardens in Bentonville, Arkansas.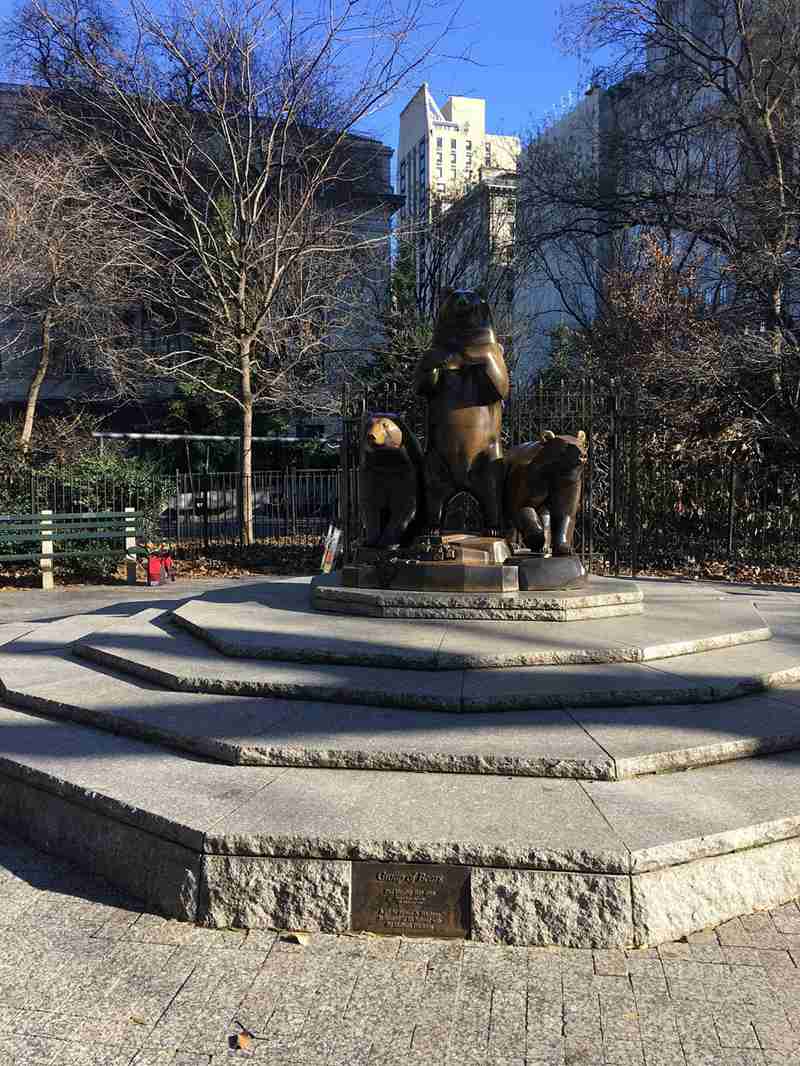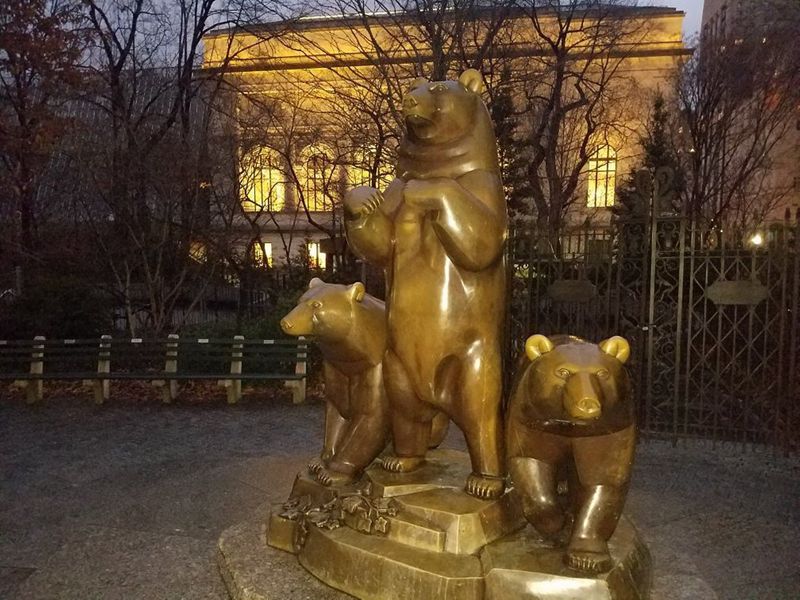 YouFine Would Make a Perfect Replica:
As a sculpture-making factory established in 1983, YouFine has the best quality and service. Our sculpture production team is not only the top in the industry but also takes sculpture very seriously and rigorously. Every sculpture needs respect. We would also respect every customer and respect every detail of the sculpture. So we have a lot of repeat customers. Our factory has always given customers the greatest support. YouFine would never let you down!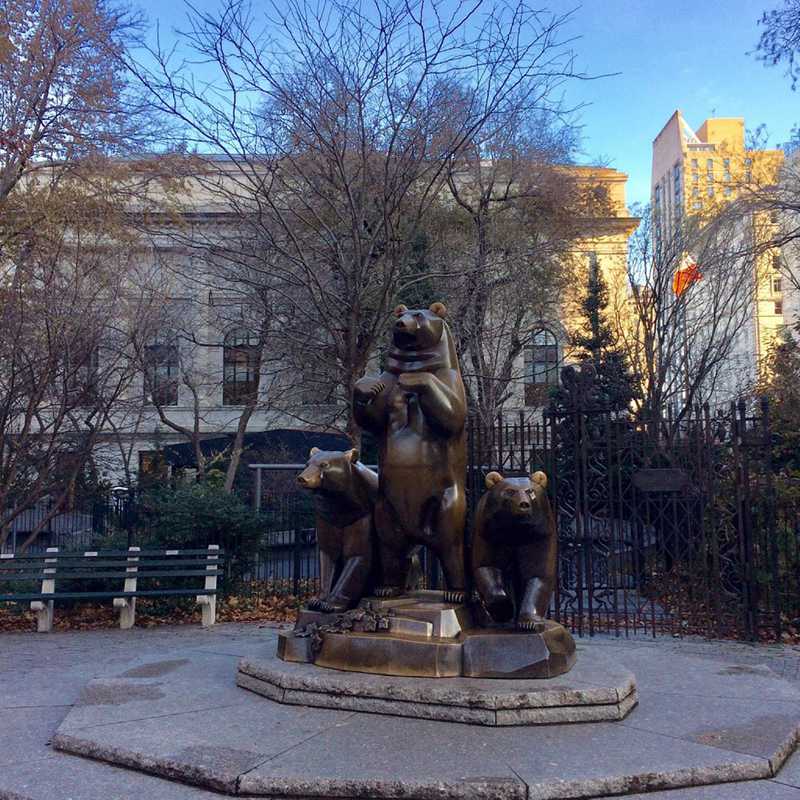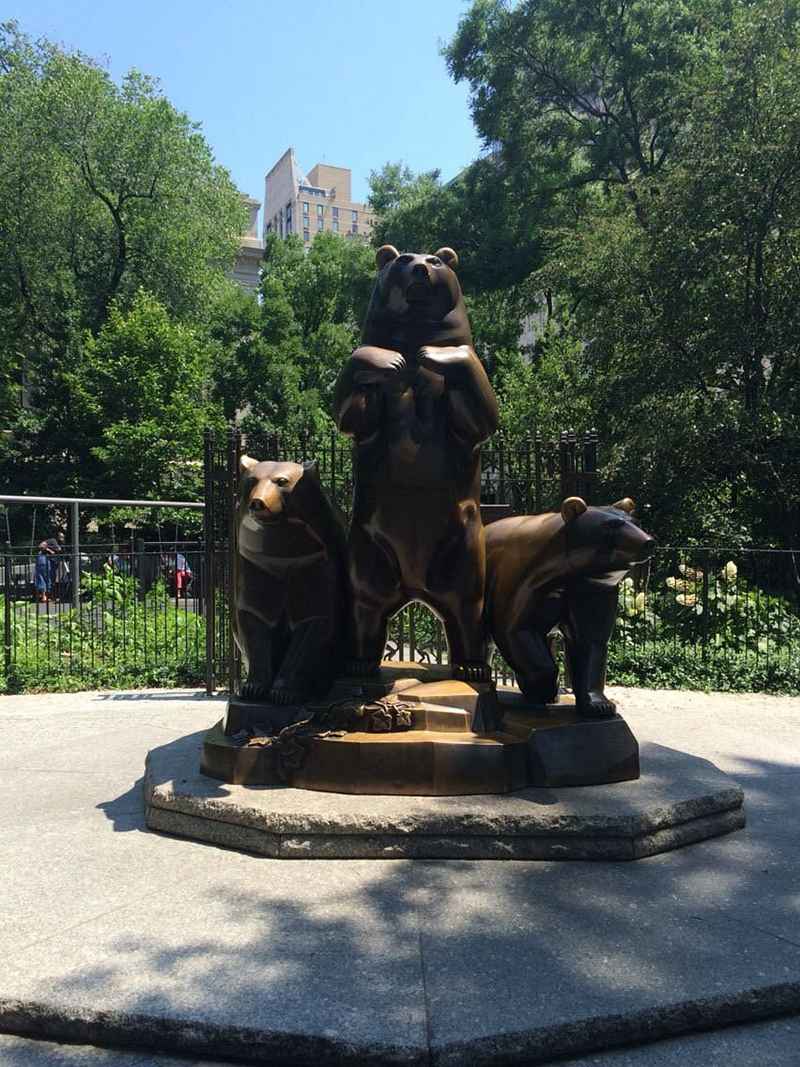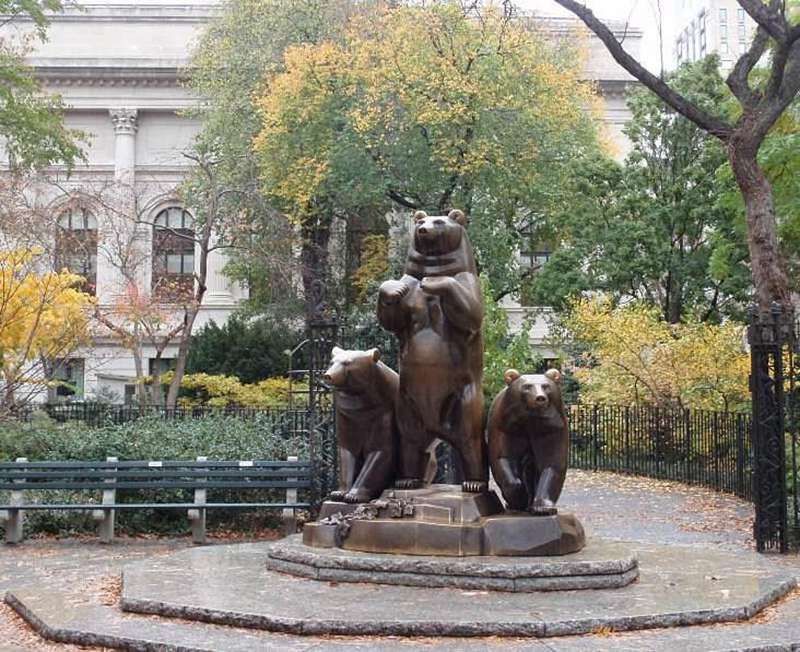 So if you like our sculptures, please feel free to contact us.
---
About us
YouFine foundry includes custom bronze children's portraits, custom made full size figure portraits, custom bronze US Military statues and bronze Veterans monuments, custom bronze dog statues and life-size dog portraits, heroic size custom bronze monuments and custom life-size bronze portrait memorial statues. Some of these statues may be limited edition releases but most are commissioned custom made bronze sculptures created by YouFine for governments, business, military, families, and non profits.What ever the subject matter, YouFine can create a custom bronze statue or monument that will touch the hearts of those who see it. She has a knack for making life-size bronze portrait statues that actually look like the individual.
Looking for bronze sculpture ?
Tell us what you need by filling in the form