---
Sculpture Introduction:
Our Bruce Lee sculpture is made of bronze, with first-class quality and exquisite details, and is very popular with customers. When this sculpture was made, our customer first sent us a photo, and we restored it according to this photo. this sculpture. Whether the pose, size, or color is made according to the needs of the customer, it has a very unique personal artistic taste. The client was also very satisfied when he received the sculpture.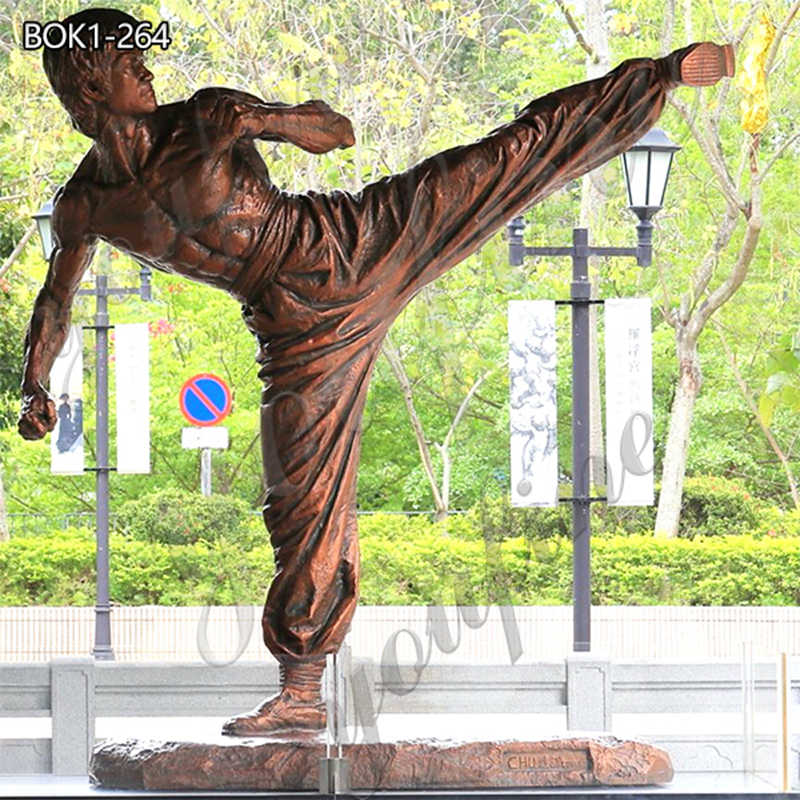 How to Customize a Bronze Sculpture?
Clay Model Making:
You have to know clearly that when making all bronze sculptures, first make a 1:1 clay model. Of course, our life-size bronze bruce lee sculpture is no exception. Because our sculptures need to be made to scale clay models. The factory has professional clay sculptors who make various figures or animal models all year round. Therefore, they have rich experience in making clay models. All clay models are handcrafted and modified by them. "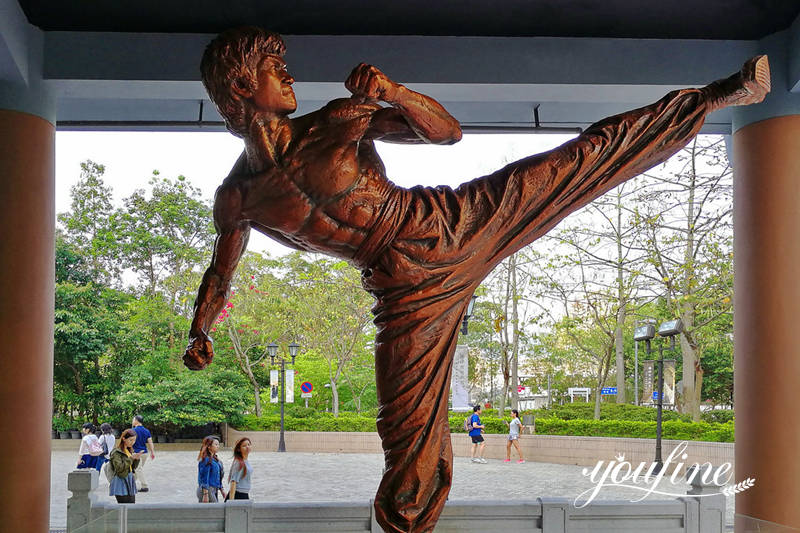 Cast Statue:
After the clay model is completed, the wax model of this custom bronze bruce lee sculpture needs to be reproduced. The wax model determines the final shape of the sculpture, and we chase the details many times after reproducing the wax model, so we don't lose detail in the process of casting the bronze sculpture. After several steps, the copper casting would be carried out, and then each part of the sculpture would be formed in bronze. Professional welding and polishing are then required. We often hear people say "Why can't I see the weld?" Because the welder is professional and experienced and could make the same texture.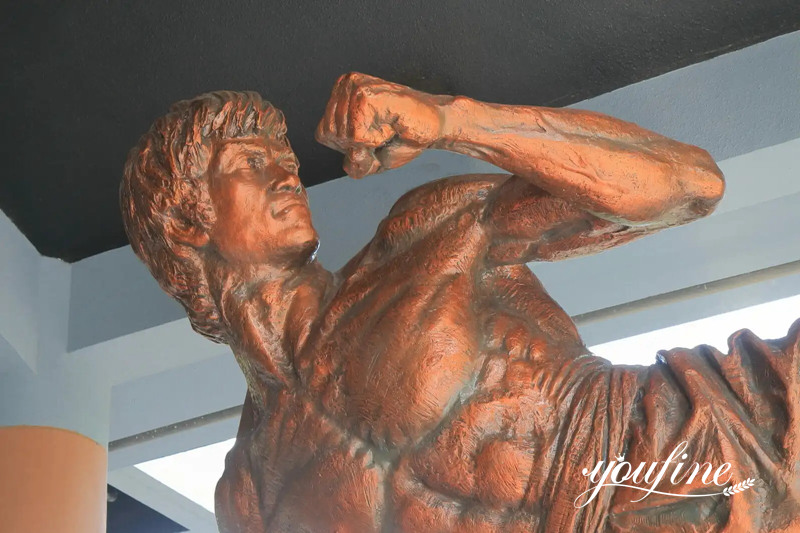 Color the Statue:
After these finishes, we need to color the bronze sculpture according to the client's request. With the development of technology, we could make sculptures more colorful and enduring. And our artist is the top color master in the industry, so he could match the most perfect and rich colors.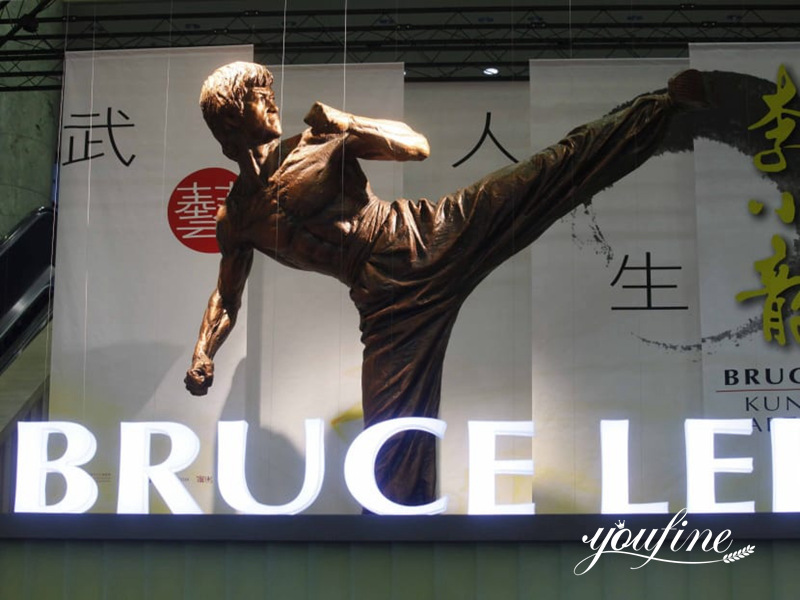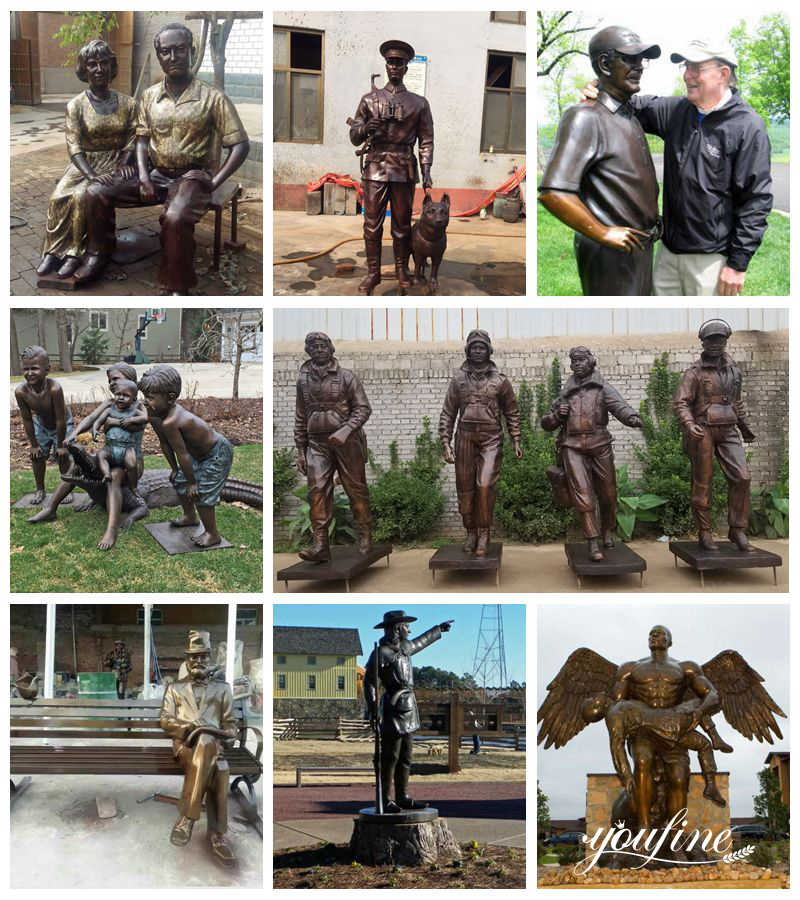 YouFine is factory direct, so our custom bronze figure sculptures are sold at good wholesale factory prices. If you have more information, please feel free to contact us through the contact information we leave on the website.
---
About us
YouFine foundry includes custom bronze children's portraits, custom made full size figure portraits, custom bronze US Military statues and bronze Veterans monuments, custom bronze dog statues and life-size dog portraits, heroic size custom bronze monuments and custom life-size bronze portrait memorial statues. Some of these statues may be limited edition releases but most are commissioned custom made bronze sculptures created by YouFine for governments, business, military, families, and non profits.What ever the subject matter, YouFine can create a custom bronze statue or monument that will touch the hearts of those who see it. She has a knack for making life-size bronze portrait statues that actually look like the individual.
Looking for bronze sculpture ?
Tell us what you need by filling in the form