---
Sculpture Introduction:
This Abstract bronze sculpture is Henry Moore's famous Oval with Points, the sculpture is a flat oval ring with rounded edges pierced by a large hole. The inside edge of the hole has two sharp points that rise from opposite sides and narrow to almost meet in the center of the hole, creating a sense of energy and dynamic tension. These points divide the hole into two areas, a smaller area above and a larger area below. This kind of sculpture design is simple and abstract, but it is very unique and very popular with customers.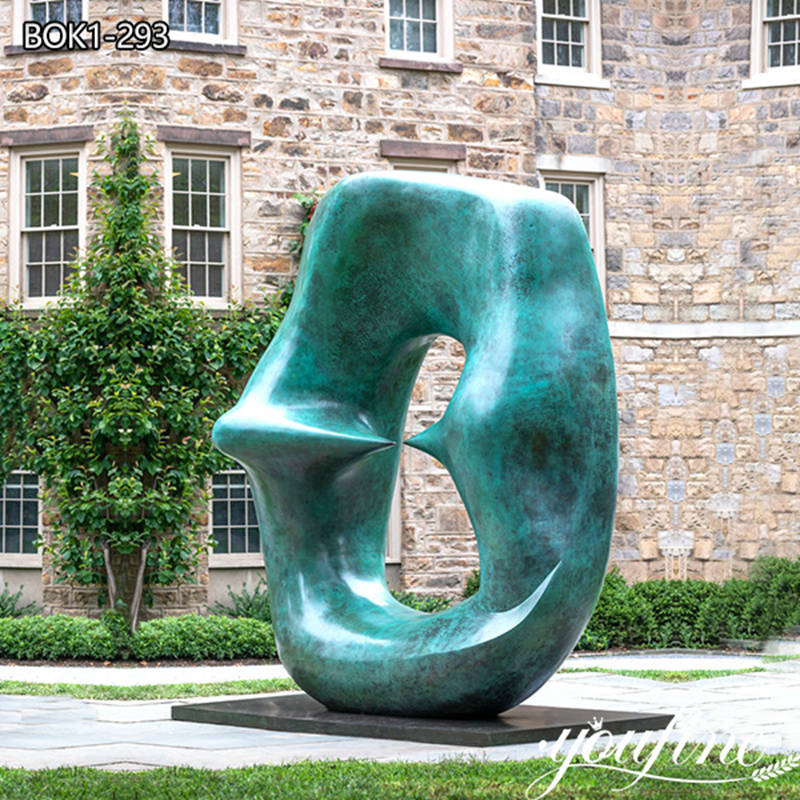 Source of the Sculpture:
Henry Moore pioneered new horizons in modern sculpture and became a global star in his lifetime. He is known for his huge bronze sculptures. This Oval with Points Abstract bronze sculpture is a plaster cast of an oval with points (LH 594) made by Moore in 1968, then cast in bronze in a 9+1 edition (nine castings plus an artist's copy).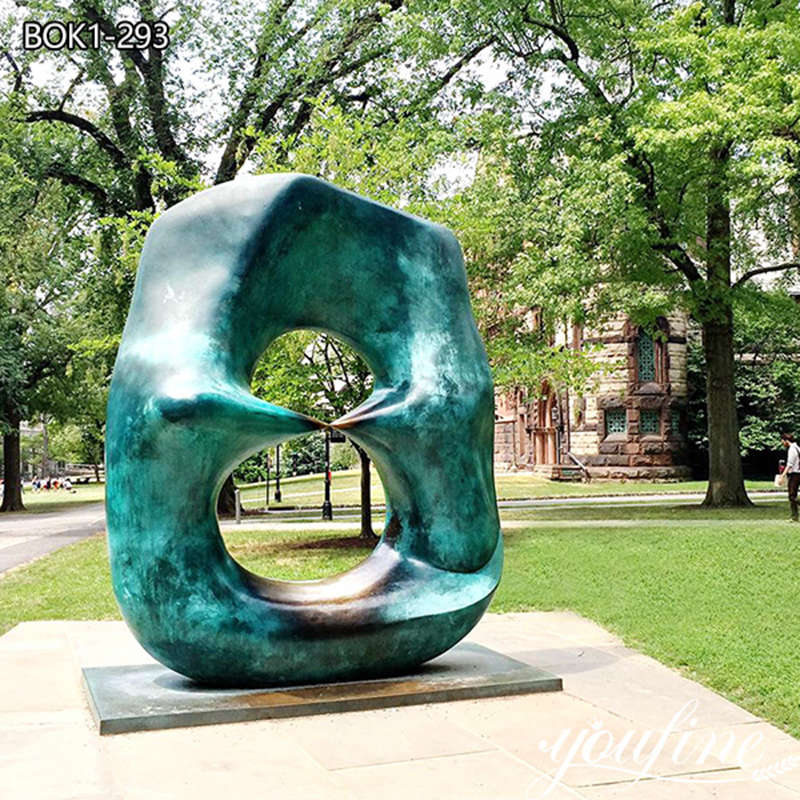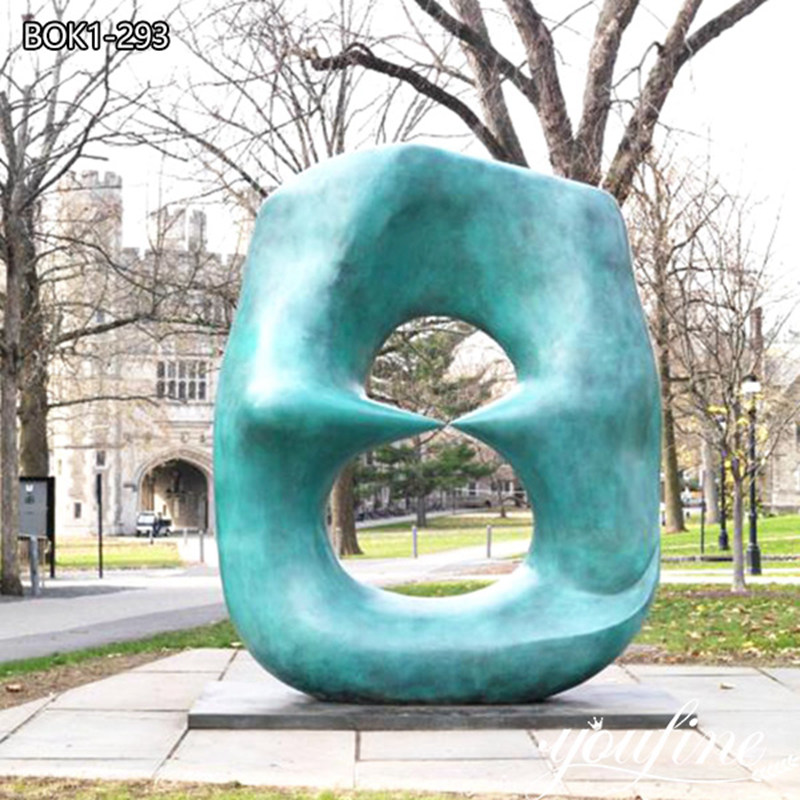 YouFine Advantage:
Customized size. Our bronze casting artists admire Henry Moore, have studied many of Mr. Henry Moore's sculptures, and have successfully reproduced many Henry Moore sculptures that are highly restored and of high quality. And we could also customize the size of bronze sculptures for different customers according to their needs.
The color is attractive and colorfast. Our bronze sculptures would be chemically colored by our top coloring artists, so the color is very natural, like the color of the copper itself. In addition, these colors would not fade easily and would become more attractive and beautiful on the surface of the sculpture over time.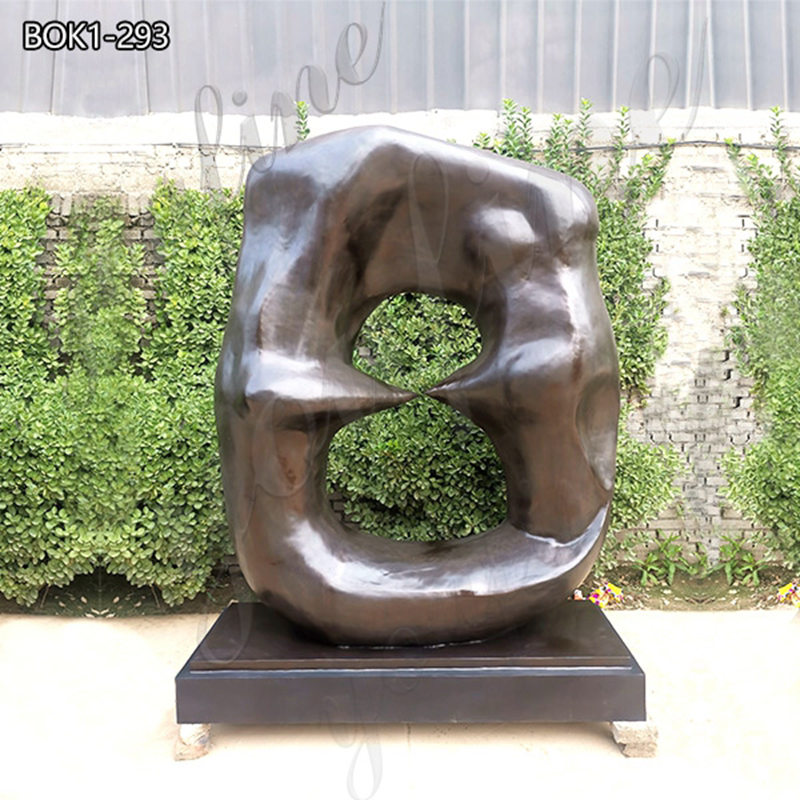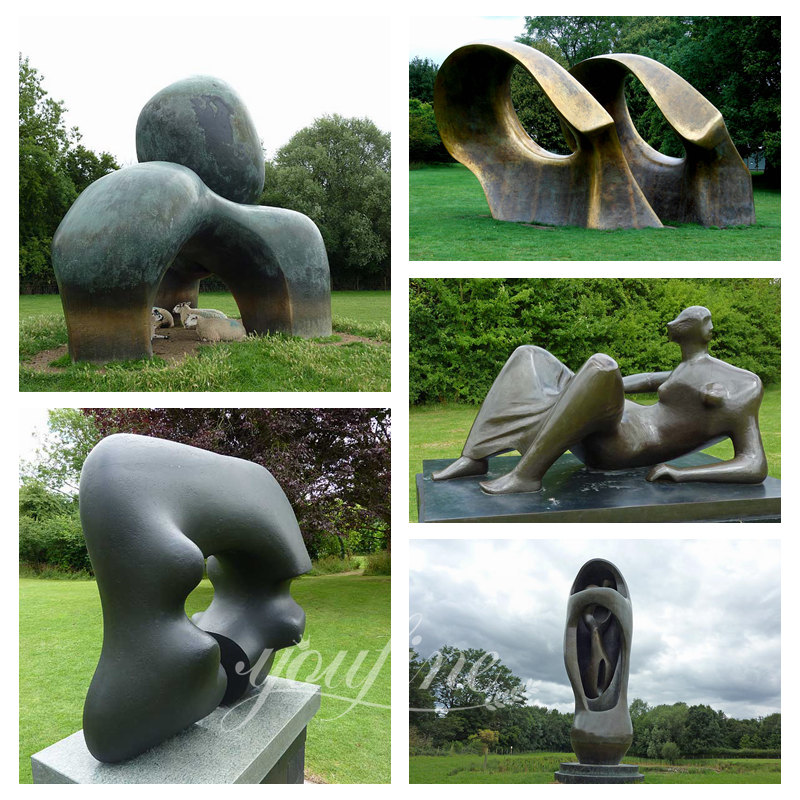 Before shipping, we buy full insurance for our clients' sculptures, so our clients don't have to bear some in-transit risks. And we are also factory direct sales, which could give our customers the best quality and affordable factory price. So if you are interested in our sculptures, please feel free to contact us for more information.
---
About us
YouFine foundry includes custom bronze children's portraits, custom made full size figure portraits, custom bronze US Military statues and bronze Veterans monuments, custom bronze dog statues and life-size dog portraits, heroic size custom bronze monuments and custom life-size bronze portrait memorial statues. Some of these statues may be limited edition releases but most are commissioned custom made bronze sculptures created by YouFine for governments, business, military, families, and non profits.What ever the subject matter, YouFine can create a custom bronze statue or monument that will touch the hearts of those who see it. She has a knack for making life-size bronze portrait statues that actually look like the individual.
Looking for bronze sculpture ?
Tell us what you need by filling in the form