---
Custom Bronze Statue Introduction:
This custom bronze statue is called Samora Machel Statue. It stands 9 meters (30 ft) and weighs 4.8 tons. The statue sits on a marble slab 2.7 meters (8.9 ft) high at the head of Samora Machel Avenue and is illuminated at night. Except for this giant size, we could also customize it into different sizes according to your need. Such as life-size for the garden, large one for the square and others according to your need.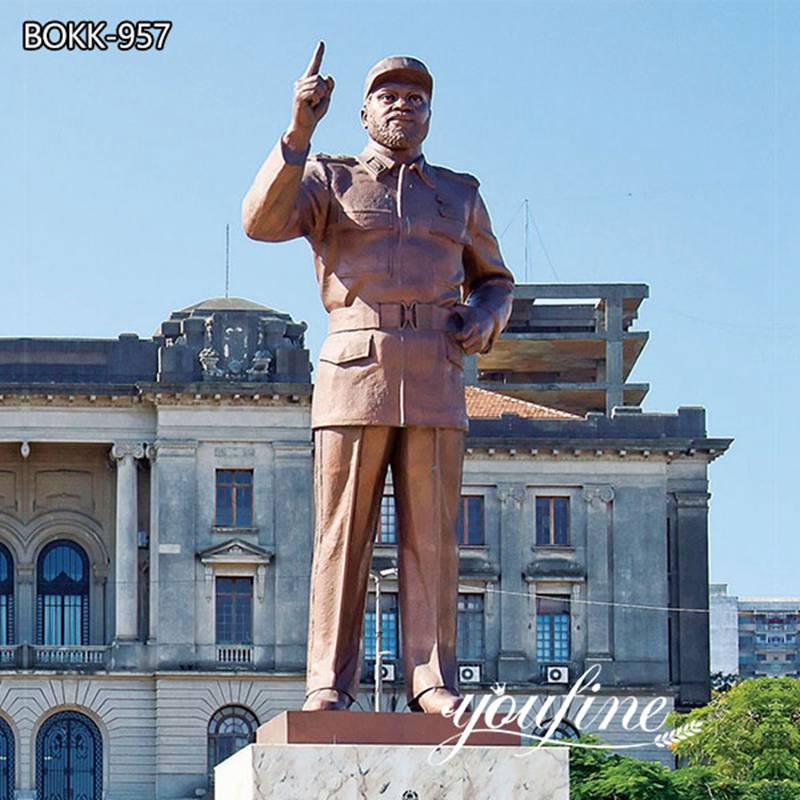 Monumental Meaning of Bronze President Statue:
For all custom bronze statues are made is to commemorate the great man and great contribution who has passed away. For The statue was inaugurated on October 19, 2011, the 25th anniversary of Machel's death in an aircraft crash on the convergence of the borders of Mozambique, Swaziland, and South Africa.
For each country, it has many great presents or other great people who have big contributions to the country and the world. Although they have passed away, their great image would be left in people's minds and written in history forever. The bronze statue is another way to keep them in people's minds. That's why all countries would have some bronze statues to commemorate these heroes.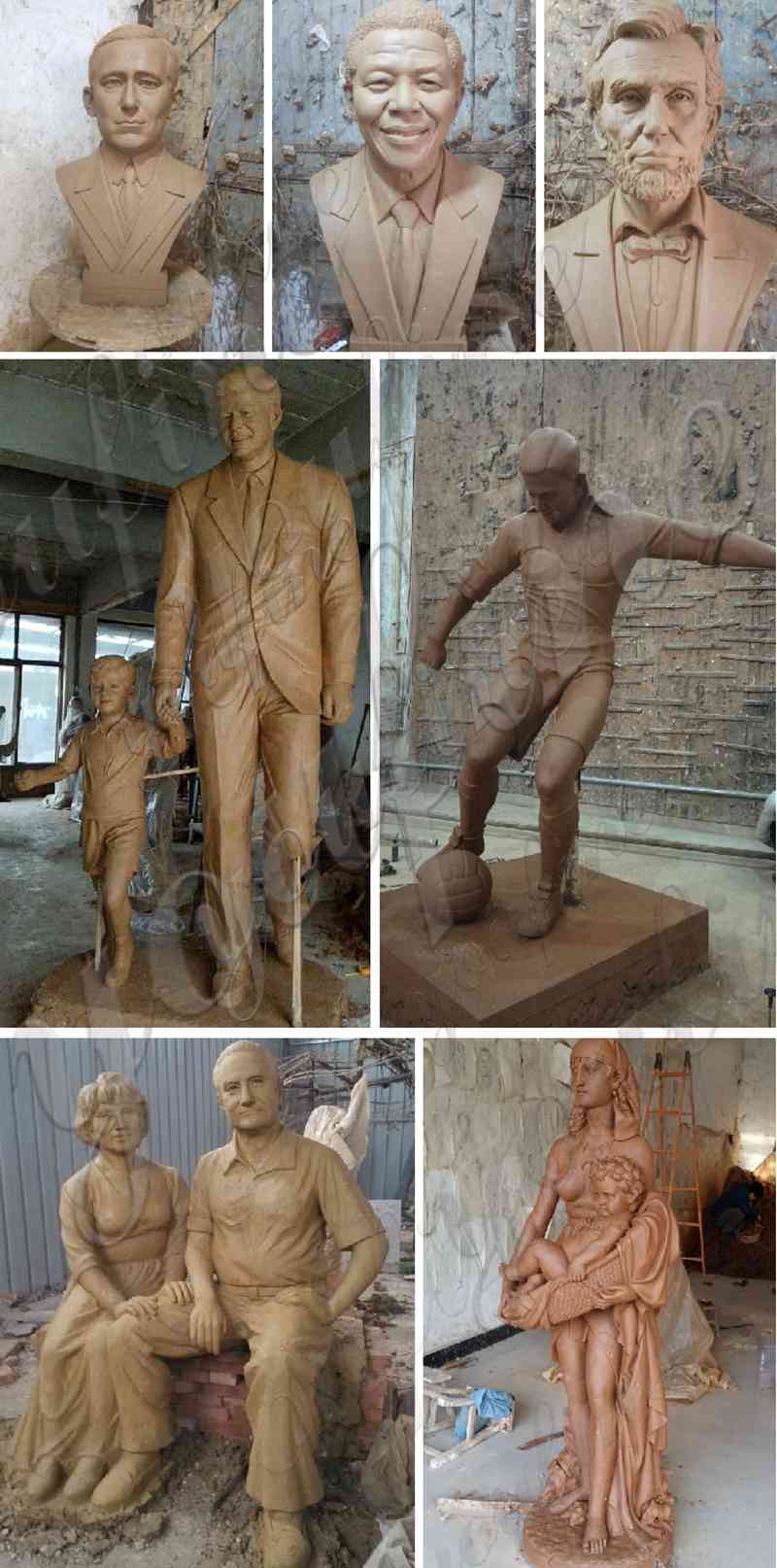 Different Bronze Statues Made by YouFine:
You Fine Art Sculpture is a top art factory that has engaged in this area for over 36 years. During these years, we made many custom bronze statues for our customers from different countries. Such as the Present Statue of Lincoln, the Present statue of Lenin statue, the Present statue of Stalin statue, the Present statue of Mao Zedong statue, and so on. With high similarity and high quality on bronze sculpture for your square or your country.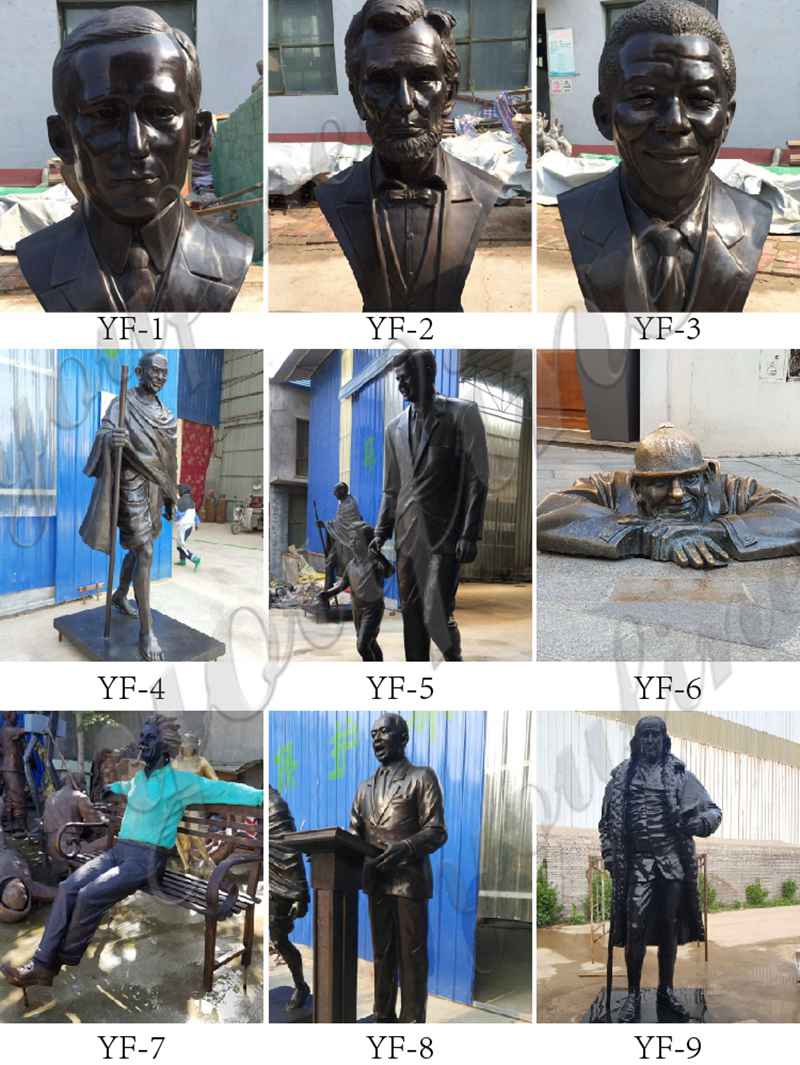 If you want to know more information of custom a statue, please feel free to contact us. As a professional sculpture manufacturer, we would give you the best price.
---
About us
YouFine foundry includes custom bronze children's portraits, custom made full size figure portraits, custom bronze US Military statues and bronze Veterans monuments, custom bronze dog statues and life-size dog portraits, heroic size custom bronze monuments and custom life-size bronze portrait memorial statues. Some of these statues may be limited edition releases but most are commissioned custom made bronze sculptures created by YouFine for governments, business, military, families, and non profits.What ever the subject matter, YouFine can create a custom bronze statue or monument that will touch the hearts of those who see it. She has a knack for making life-size bronze portrait statues that actually look like the individual.
Looking for bronze sculpture ?
Tell us what you need by filling in the form