---
Sculpture Introduction:
This is a copy of the famous artist Bruno's Traveler series of sculptures. We could see each figure in this series of sculptures holding a travel bag. These hurried travelers, carrying luggage, are they rushing to the distance or back to their hometown. What are they thinking about in their eager hearts, and the space of their bodies is left to people's imaginations. But the strange thing is that part of their body is missing. It is this part that is missing that makes this sculpture so unique and striking. This disappearing feeling is like a traveler from time and space, which makes people's eyes shine. And the missing part of him also leaves a lot of room for people's imagination and makes people feel more emotional about this sculpture.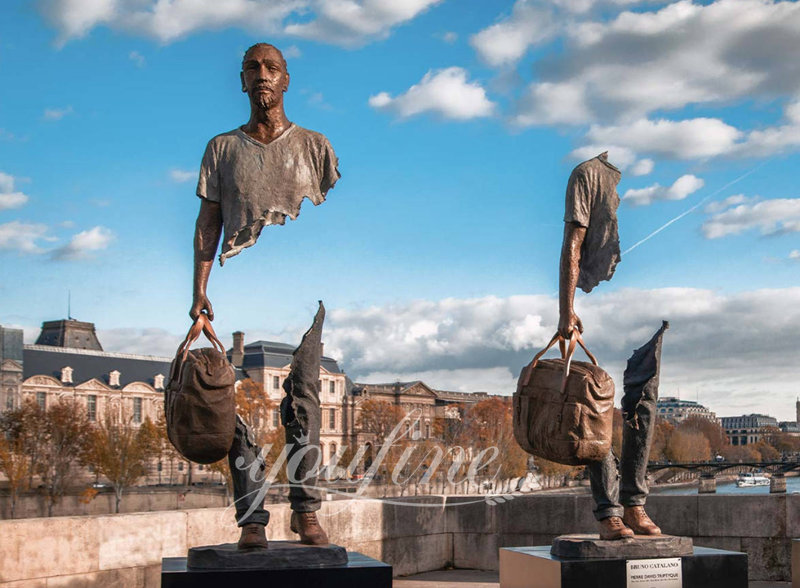 About Bruno:
Bruno Catalano, a French modern sculptor, was born in Morocco in 1960 and moved to Paris, France with his parents when he was 10 years old. At the age of 30, he embarked on a career in sculpture creation. Civilizing the world with traveler sculptures is welcomed by the public. In Bruno's sculptures, the figures are basically missing the middle part, and the upper part is connected by a suitcase or handbag, which makes people feel as if they are partially invisible. Named "Traveler", it leaves a huge space for people's imagination.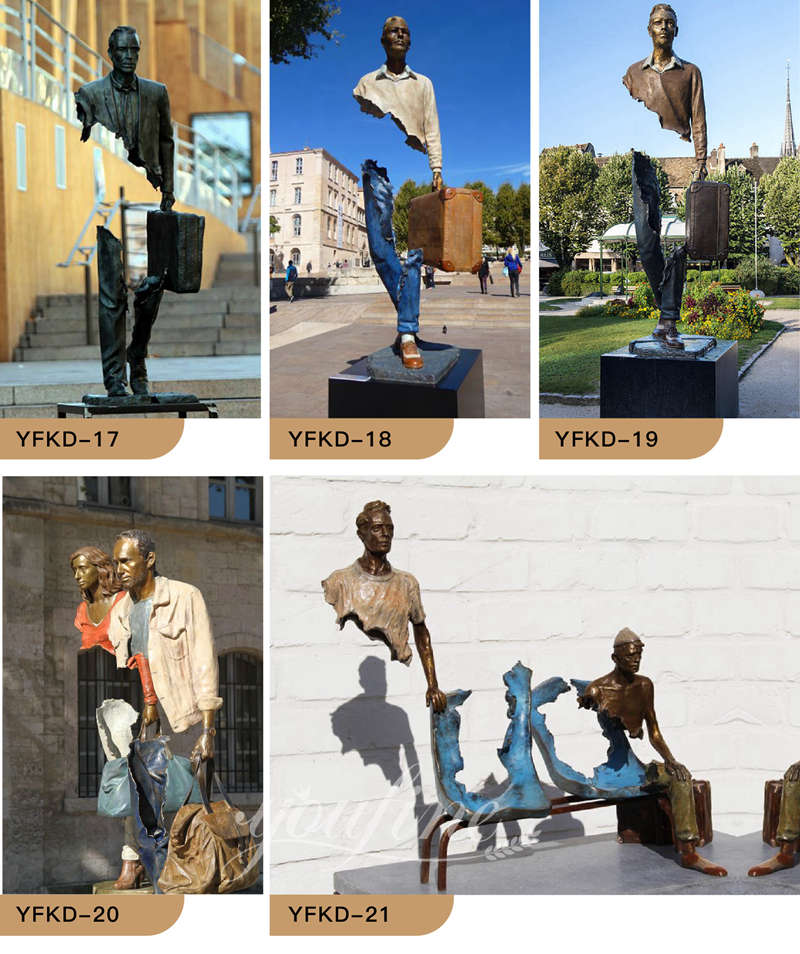 Why Do People Love Bruno's Work?
The imperfection that people often say could also show a kind of beauty, that is, the beauty of defects. It refers to a kind of beauty and charm that is different from "perfect" because of the incompleteness of the object. Bruno uses this incomplete beauty to firmly capture the attention of people who appreciate the work, while conveying a rush and dynamic desire.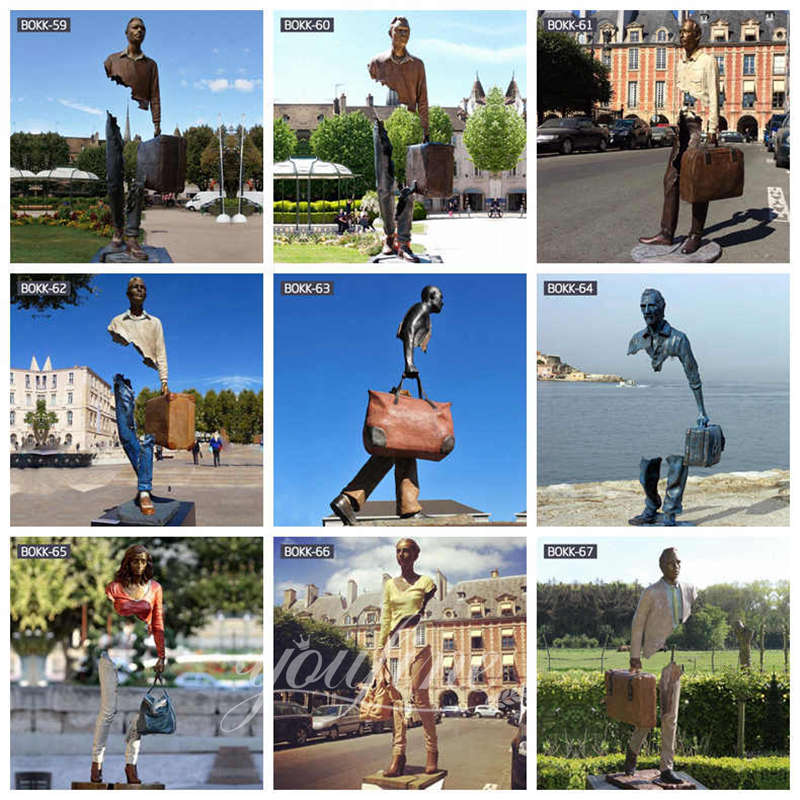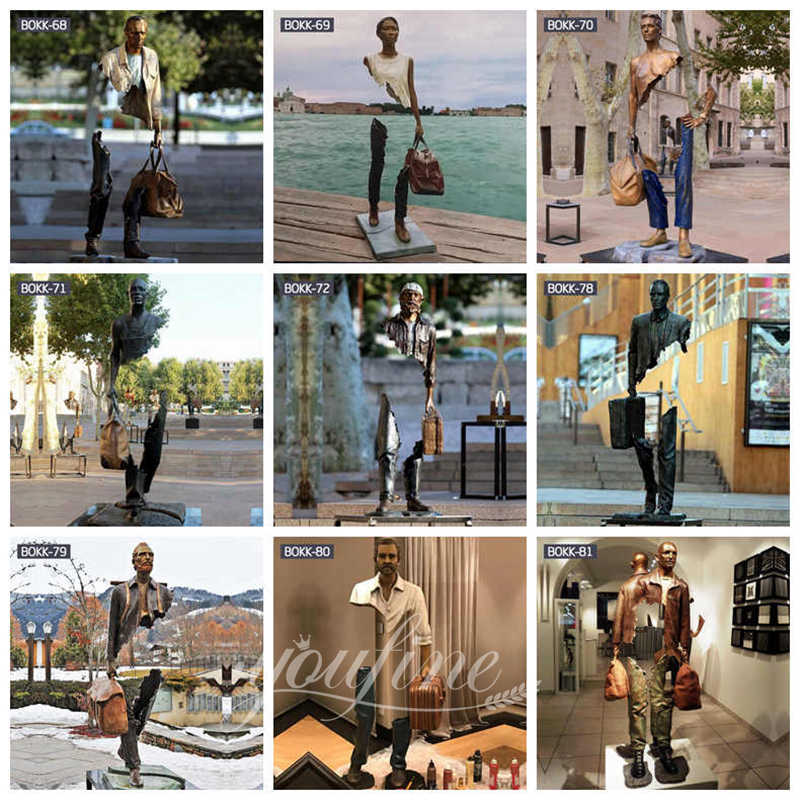 What YouFine Could Do for You:
As a 39-year-old bronze sculpture foundry, we have very rich experience in bronze sculpture casting. And many of our clients are Bruno fans, so we have replicated sculptures like this for many of our clients. We have many ready-made models for our customers to use for free, this is a benefit we give to our customers, it would be a very good thing to save at least $1000 in model fees. And we have produced many the traveler sculptures of different sizes and designs, so we are also capable of making the most perfect traveler sculptures that meet your expectations.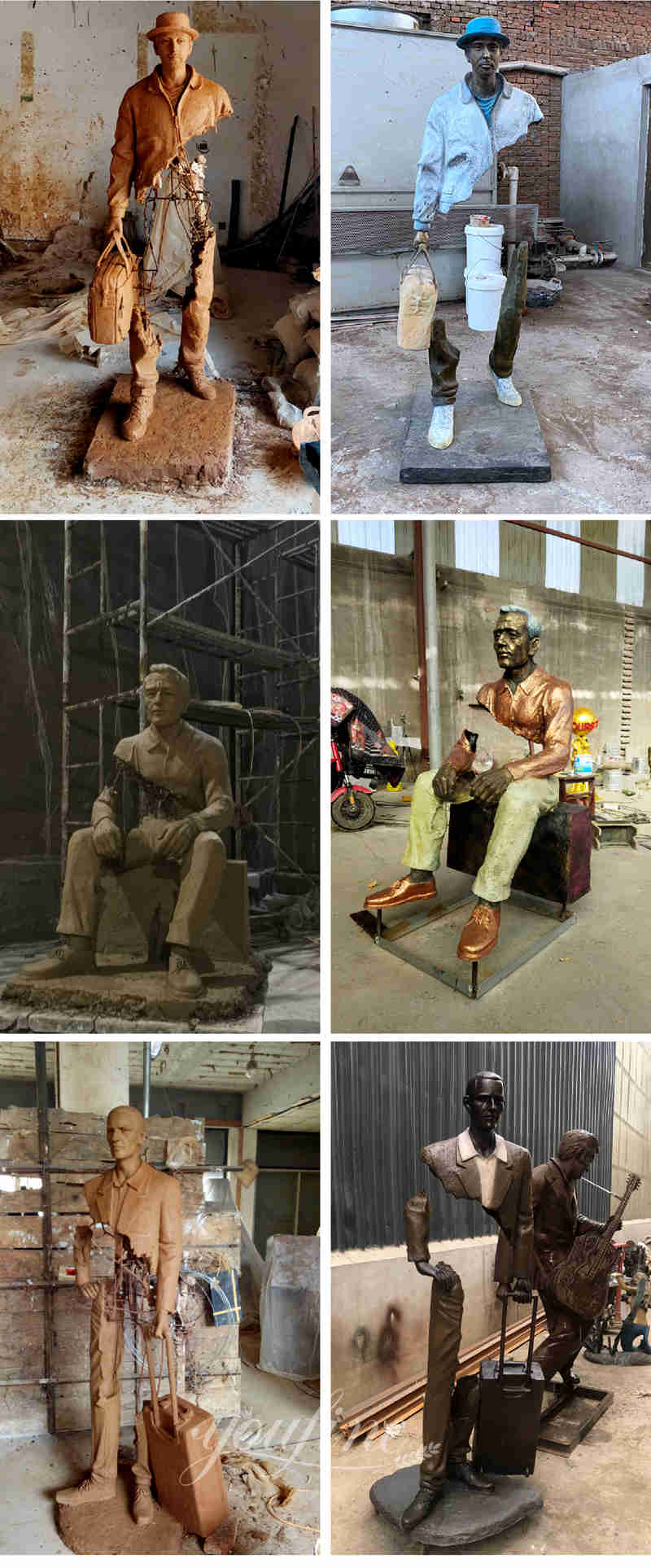 If you want to customize a perfect the traveler sculpture replica, YouFine is your best choice, you could always contact us for more information.
---
About us
YouFine foundry includes custom bronze children's portraits, custom made full size figure portraits, custom bronze US Military statues and bronze Veterans monuments, custom bronze dog statues and life-size dog portraits, heroic size custom bronze monuments and custom life-size bronze portrait memorial statues. Some of these statues may be limited edition releases but most are commissioned custom made bronze sculptures created by YouFine for governments, business, military, families, and non profits.What ever the subject matter, YouFine can create a custom bronze statue or monument that will touch the hearts of those who see it. She has a knack for making life-size bronze portrait statues that actually look like the individual.
Looking for bronze sculpture ?
Tell us what you need by filling in the form