---
Sculpture Introduction:
Decorating your garden with such a vivid set of Bronze Doe And Fawn Statue would give you a huge surprise. High-quality details and natural perfect color make such bronze deer sculpture show great charm. High-quality bronze is used as the raw material for this deer sculpture, so we could guarantee that such a sculpture would serve you for more than a hundred years without being affected outdoors.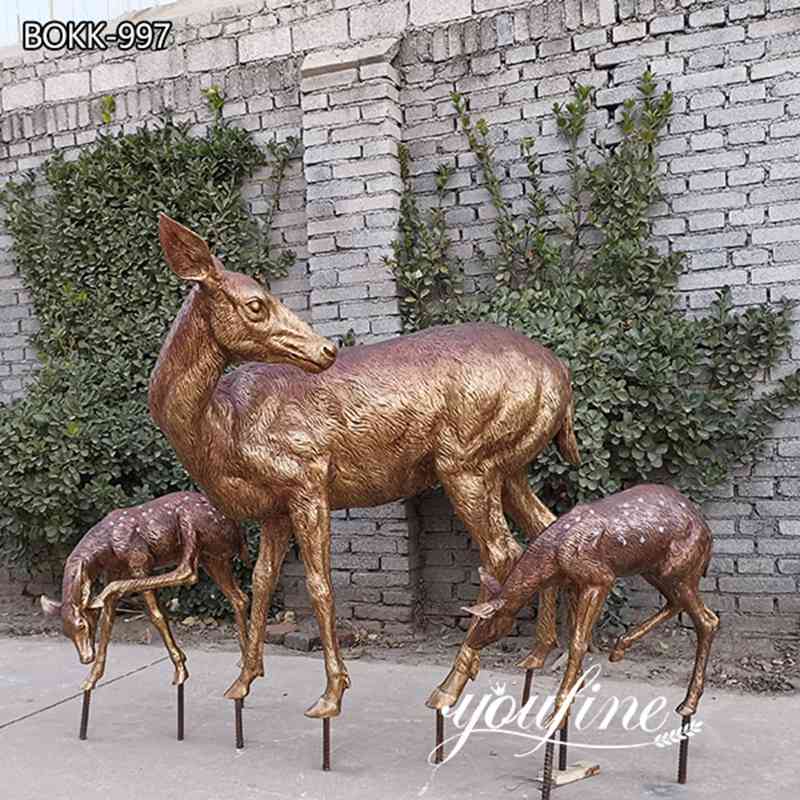 How to Make a Vivid Bronze Deer Sculpture?
To make the most vivid bronze doe and fawn statue, we would first make a clay model. This step is the most important step in bronze sculpture and is the foundation of bronze sculpture. Only by doing this step perfectly could you have a perfect statue. Our artists have specialized in animal model making. So we could guarantee that our Bronze Deer Sculptures have what our clients expect. In this step, our artists could also modify some details for customers according to their needs. You could say whatever you want.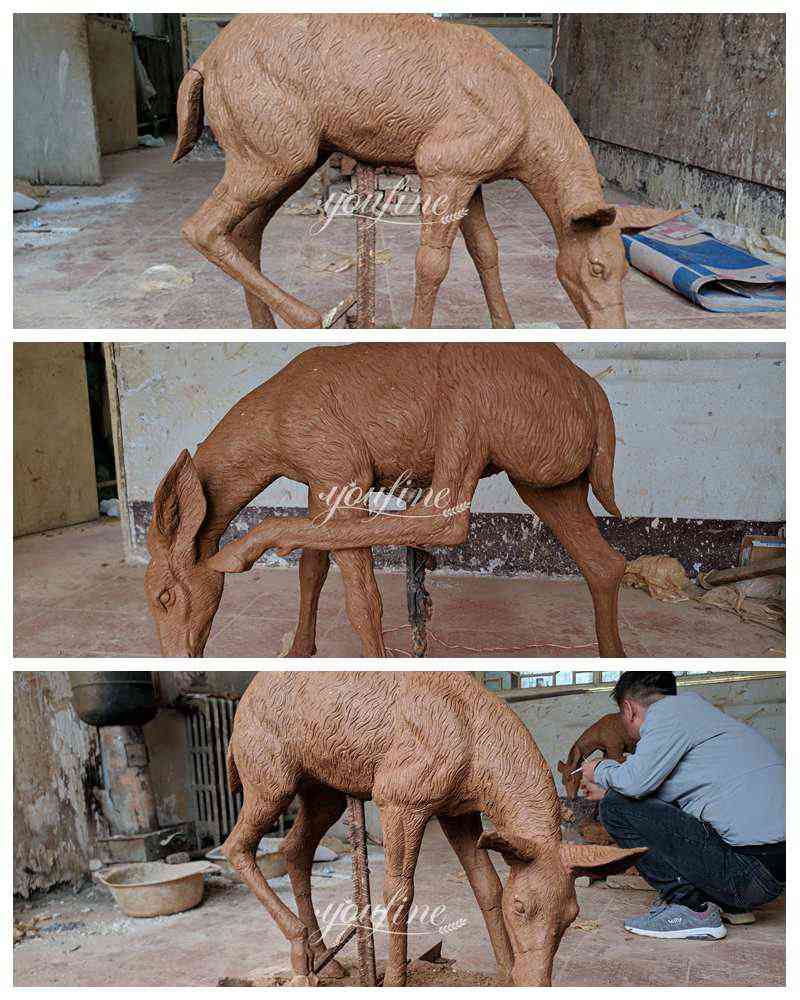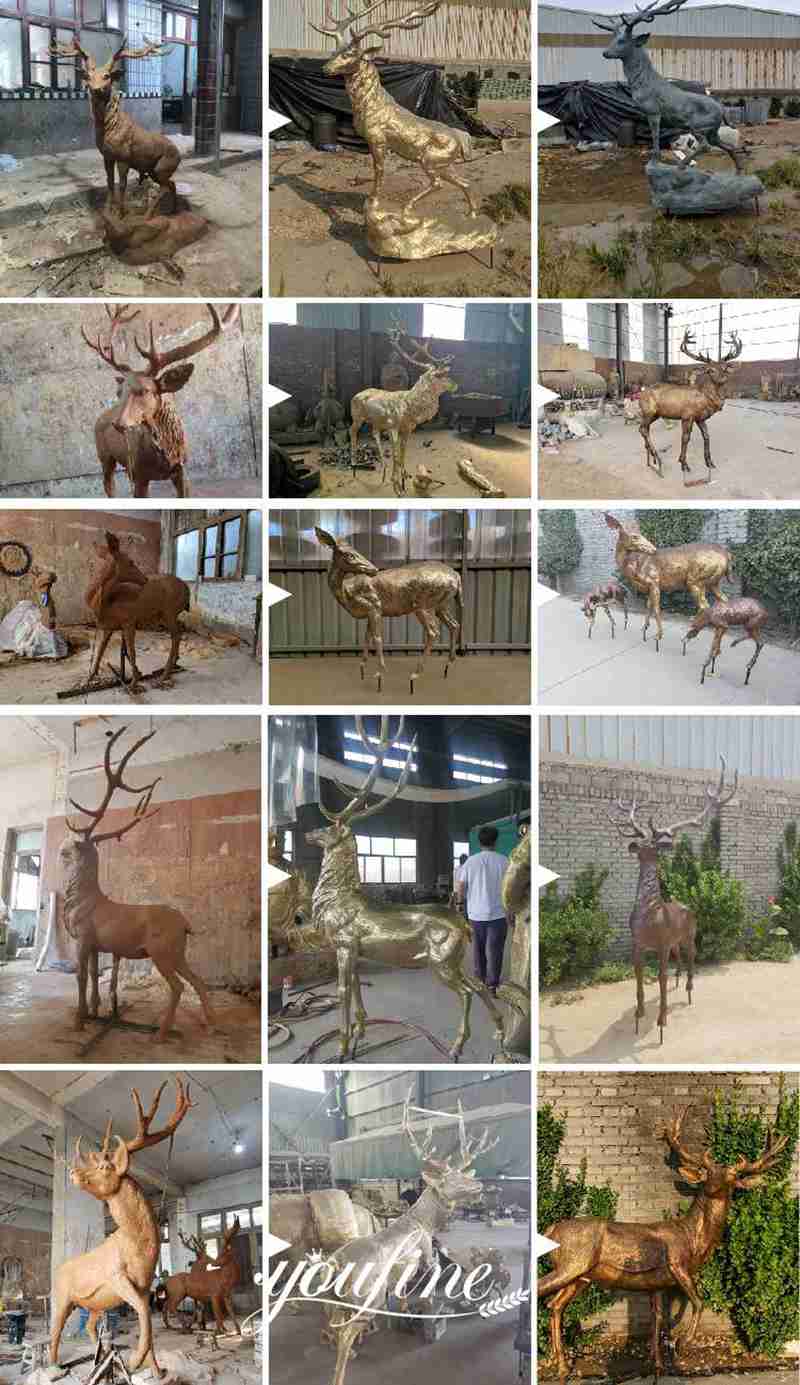 Most notable is the coloring of the bronze deer statues. Our bronze sculptures are all chemically colored. In order for the color to meet your expectations, if you have a demand, we would first test the color on the copper plate. The bronze sculpture would only be painted after the color matches your expectations. We would color according to your request. Chemical coloring is a very demanding process. Chemical coloring works like beautiful magic. Every color you end up with is unique. And it gets better and better over time.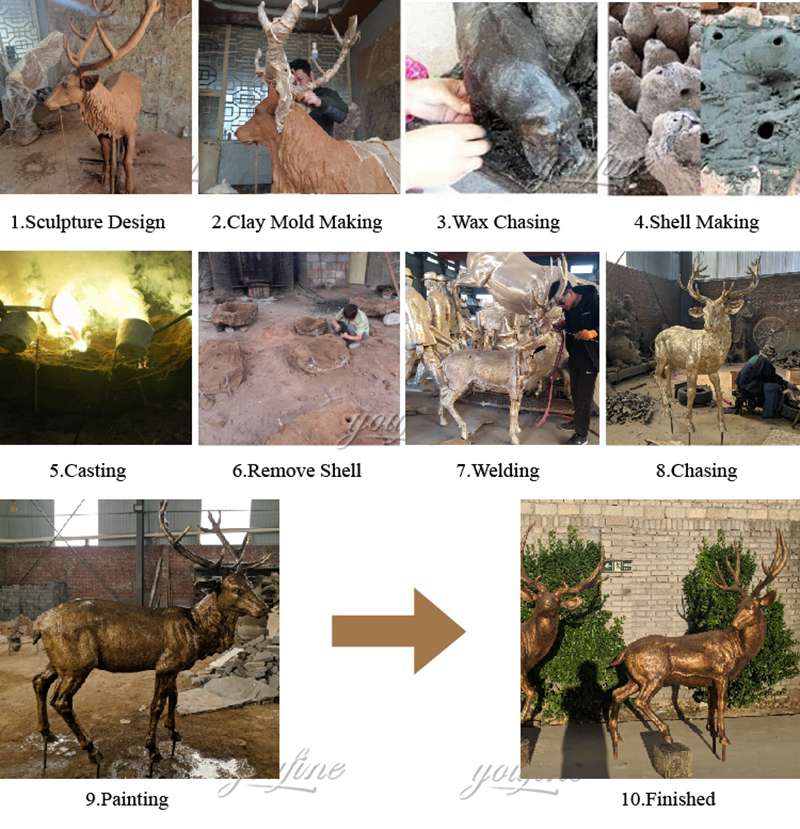 More Options:
YouFine was established in 1983, and years of experience accumulation not only guarantee that we could give you high-quality bronze sculptures. At the same time, perfect could also provide you with a variety of design options. Besides, we are not limited to some existing designs. So if you want custom sculptures, we could accommodate your wishes too. The size, color, shape, etc. of the sculpture could be customized. If you have an idea, we could design a sculpture just for you to meet your expectations. If you have a design, we could also make it for you. At YouFine, any of your ideas could come true.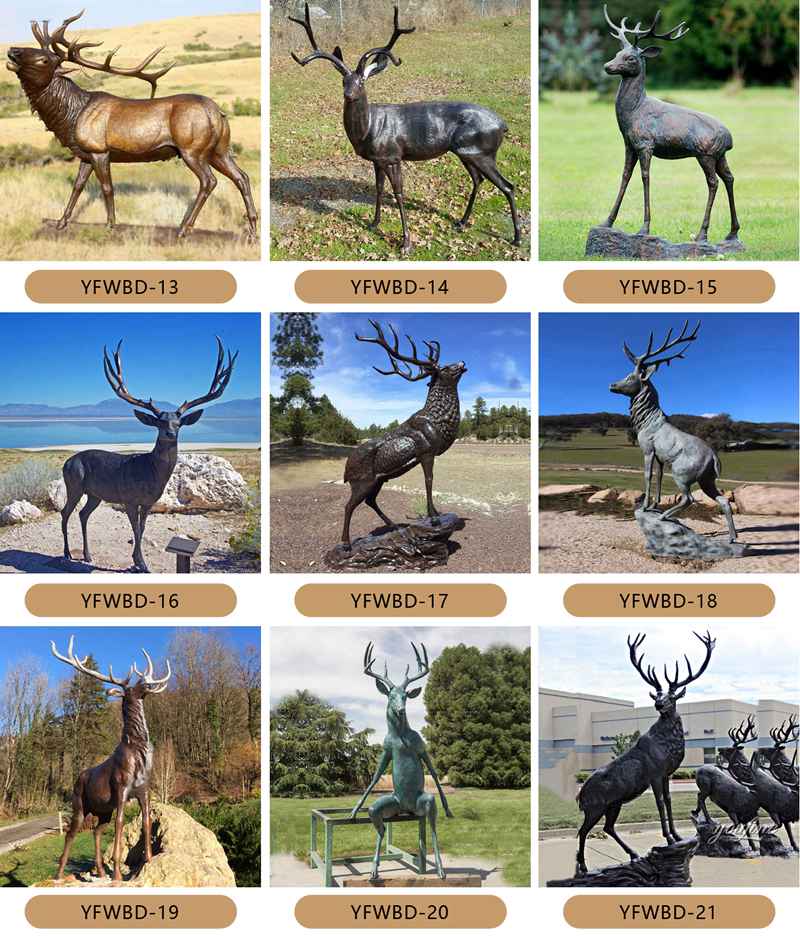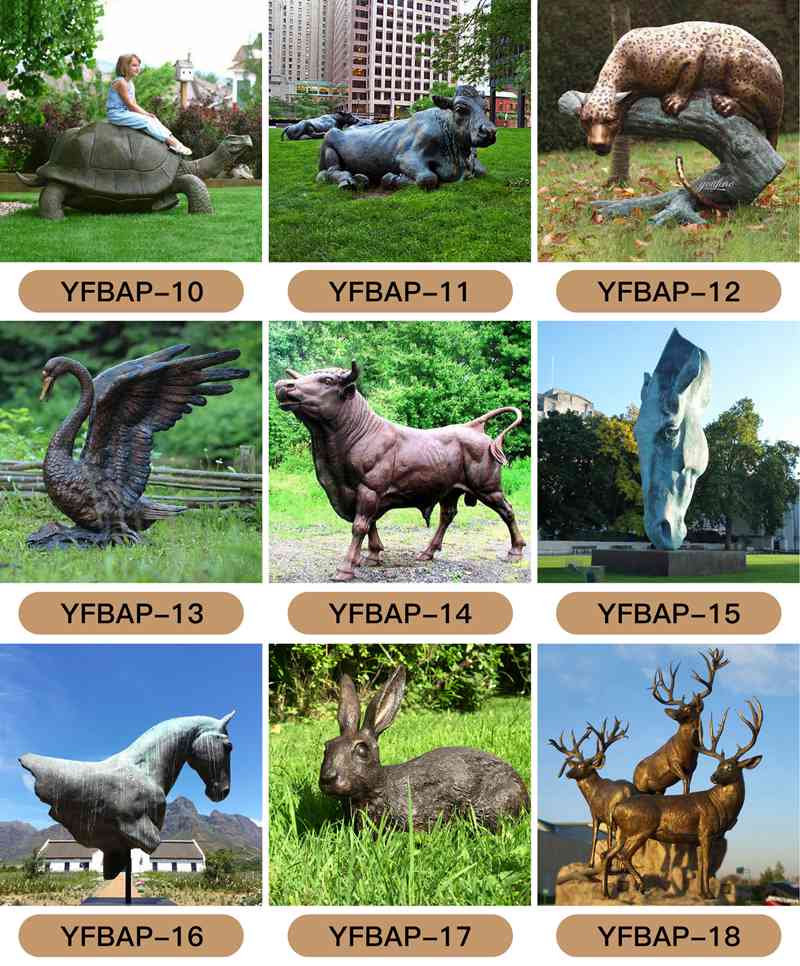 If you like this doe and fawn sculpture, or you have other custom bronze sculpture needs, feel free to contact us for more information.
---
About us
YouFine foundry includes custom bronze children's portraits, custom made full size figure portraits, custom bronze US Military statues and bronze Veterans monuments, custom bronze dog statues and life-size dog portraits, heroic size custom bronze monuments and custom life-size bronze portrait memorial statues. Some of these statues may be limited edition releases but most are commissioned custom made bronze sculptures created by YouFine for governments, business, military, families, and non profits.What ever the subject matter, YouFine can create a custom bronze statue or monument that will touch the hearts of those who see it. She has a knack for making life-size bronze portrait statues that actually look like the individual.
Looking for bronze sculpture ?
Tell us what you need by filling in the form