---
Are you looking to add some charm and beauty to your garden? Our fawn garden statue is the perfect addition to any outdoor space. Handcrafted by skilled artisans, our bronze deer sculptures capture the grace and beauty of nature. With our collection of fawn garden ornaments, you can find the perfect piece to complement your garden or park.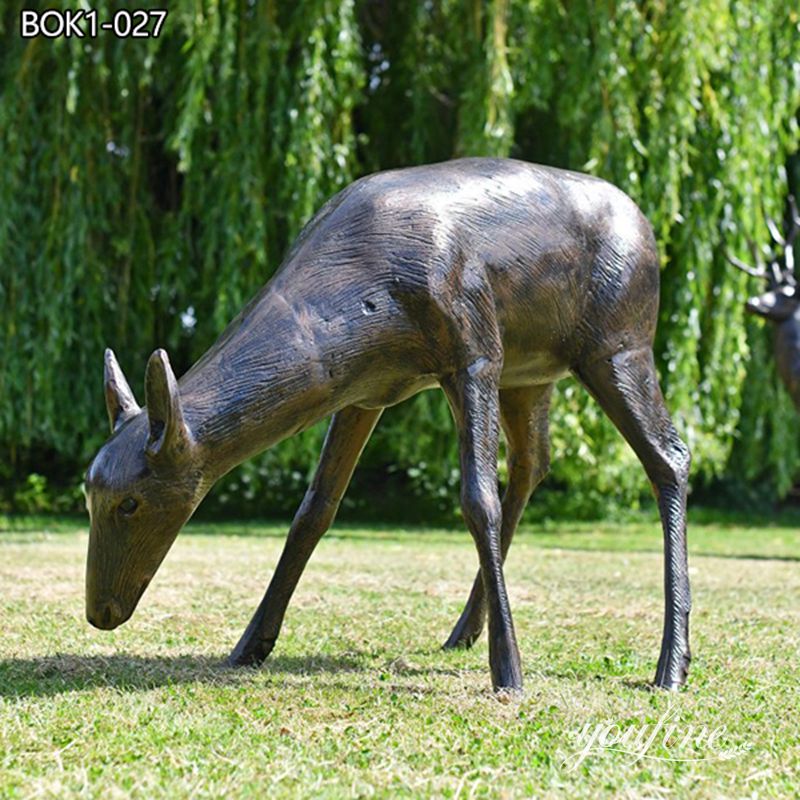 Graceful and Charming:
Our fawn sculpture collection offers a variety of sizes and styles to choose from. Whether you are looking for a small garden ornament or a larger-than-life masterpiece, our collection has something for everyone. Our fawn statues are handcrafted with exquisite attention to detail, capturing the graceful and charming nature of these animals.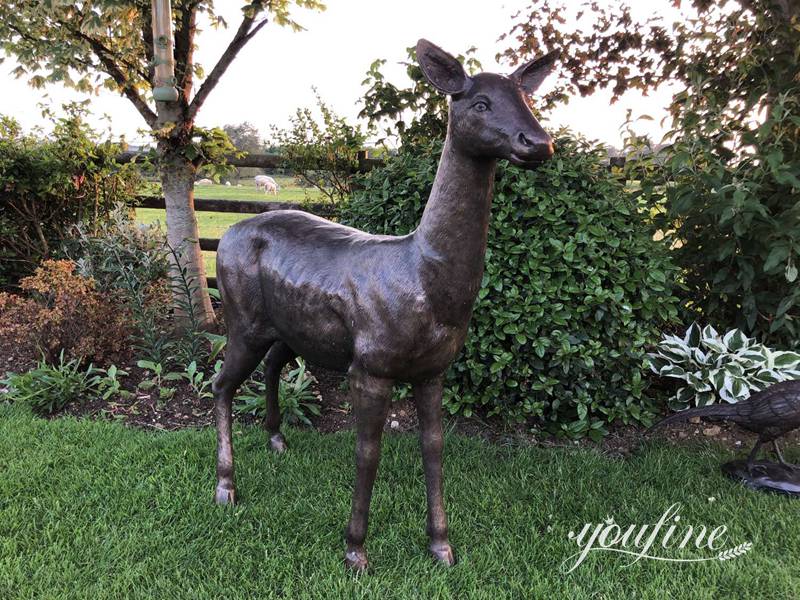 Craftsmanship at Its Best:
Our fawn garden statue is crafted using the traditional lost-wax casting method, ensuring that each piece is unique and of the highest quality. Our skilled artisans pay attention to every detail, from the texture of the fawn's fur to the delicate curves of its body. This dedication to craftsmanship ensures that each statue is a stunning representation of nature's beauty.
Perfect for Outdoor Spaces:
Our bronze deer sculptures are designed to withstand the elements, making them perfect for any outdoor space. Whether you want to enhance the beauty of your garden, park, or any outdoor setting, our fawn garden ornament collection will do just that. These statues are durable and weather-resistant, ensuring that they will last for years to come.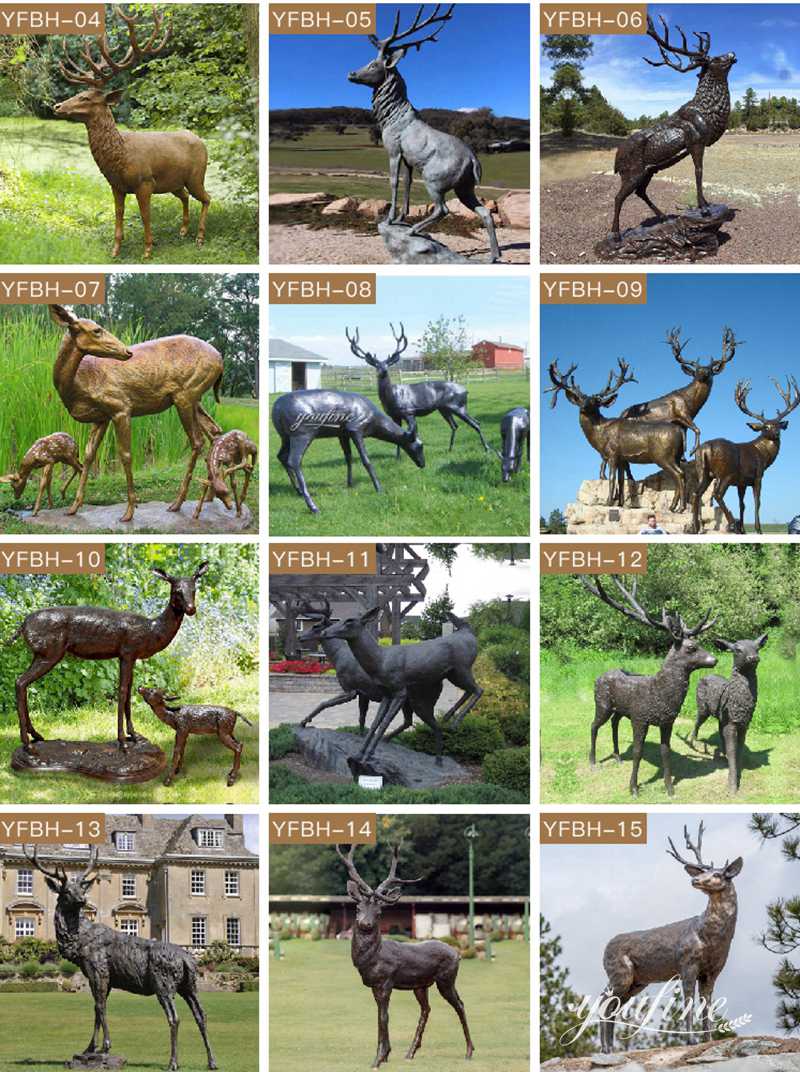 If you are looking for a way to add charm and beauty to your outdoor space, our fawn garden statue is the perfect choice. With our stunning collection of bronze deer sculptures, you can find the perfect addition to your garden or park. Experience the grace and charm of nature every day with our exquisite fawn garden ornaments.
---
About us
YouFine foundry includes custom bronze children's portraits, custom made full size figure portraits, custom bronze US Military statues and bronze Veterans monuments, custom bronze dog statues and life-size dog portraits, heroic size custom bronze monuments and custom life-size bronze portrait memorial statues. Some of these statues may be limited edition releases but most are commissioned custom made bronze sculptures created by YouFine for governments, business, military, families, and non profits.What ever the subject matter, YouFine can create a custom bronze statue or monument that will touch the hearts of those who see it. She has a knack for making life-size bronze portrait statues that actually look like the individual.
Looking for bronze sculpture ?
Tell us what you need by filling in the form