Captivating Custom Bronze Sculpture Replicas
---
At our esteemed bronze sculpture foundry, founded in 1983, we take immense pride in creating exquisite custom bronze sculptures that embody the profound thoughts and reflections of great thinkers. Our meticulous craftsmanship and dedication to preserving the essence of original masterpieces have made us a leading name in the industry. Allow us to guide you through the intricate process of designing, sculpting the clay model, casting, and expertly hand-painting your very own custom bronze sculpture replica.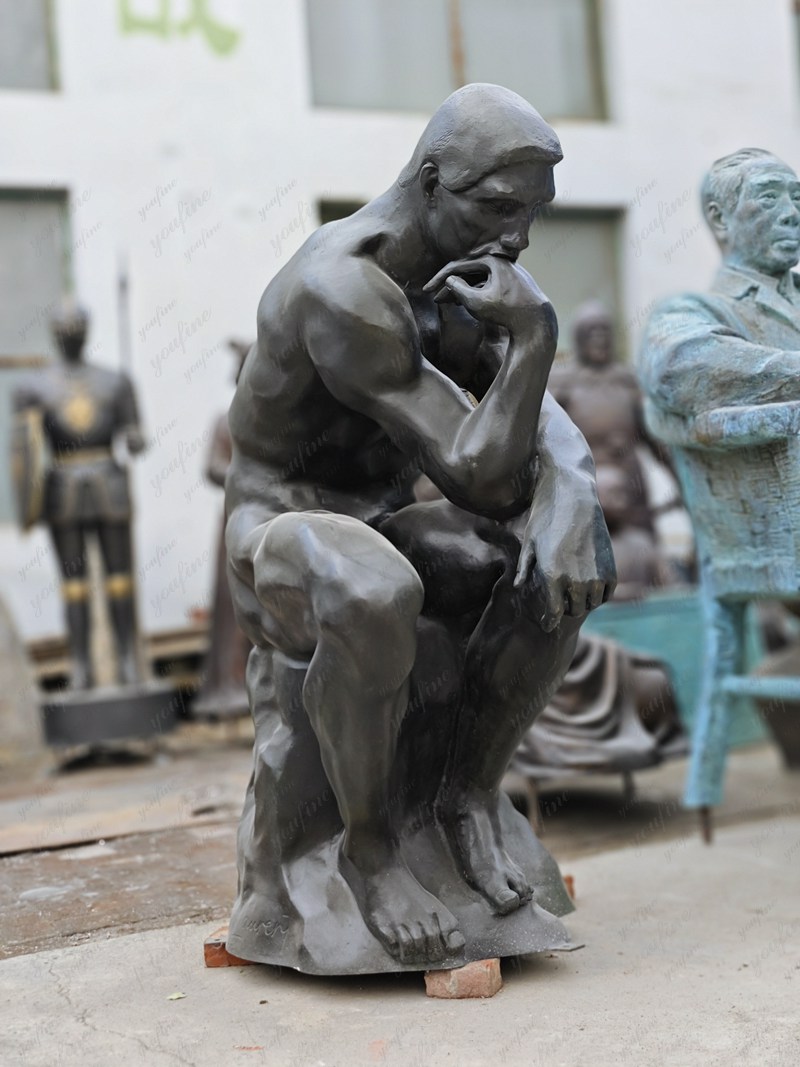 Designing:
Your journey to owning a remarkable custom bronze sculpture begins with the design phase. Our team of talented artists and sculptors work closely with you to understand your vision and bring it to life. Whether you seek to replicate a renowned classical thinker or desire a unique contemporary concept, we meticulously craft every detail to capture the essence of your chosen masterpiece.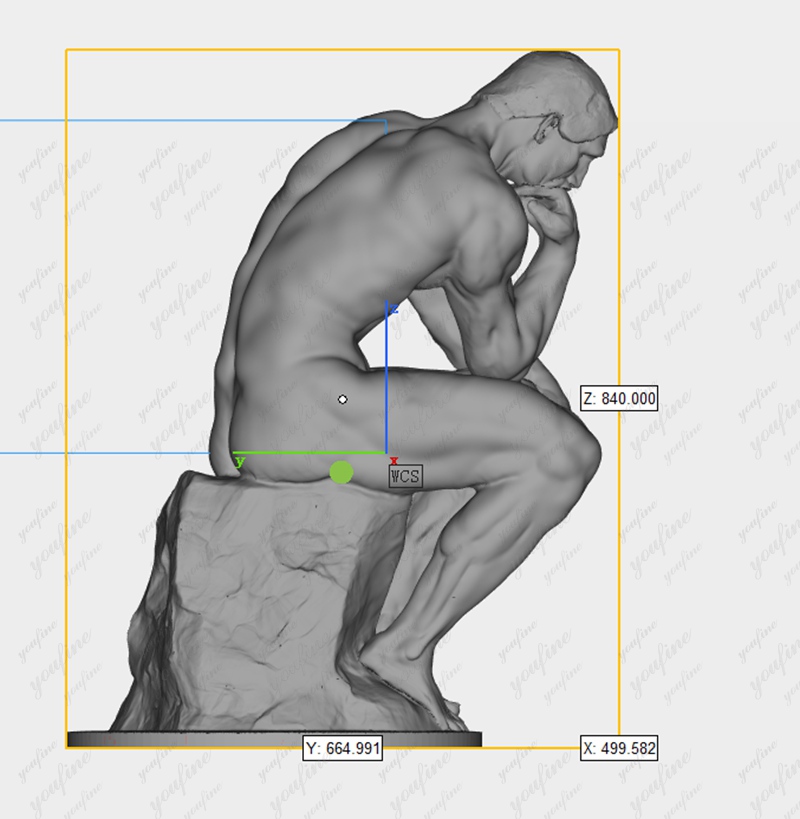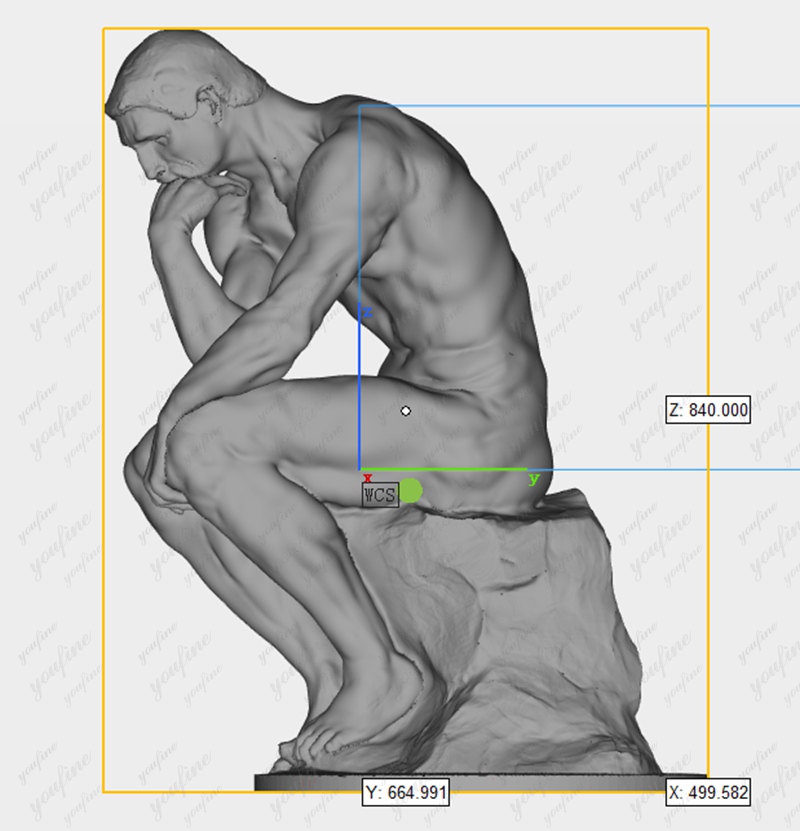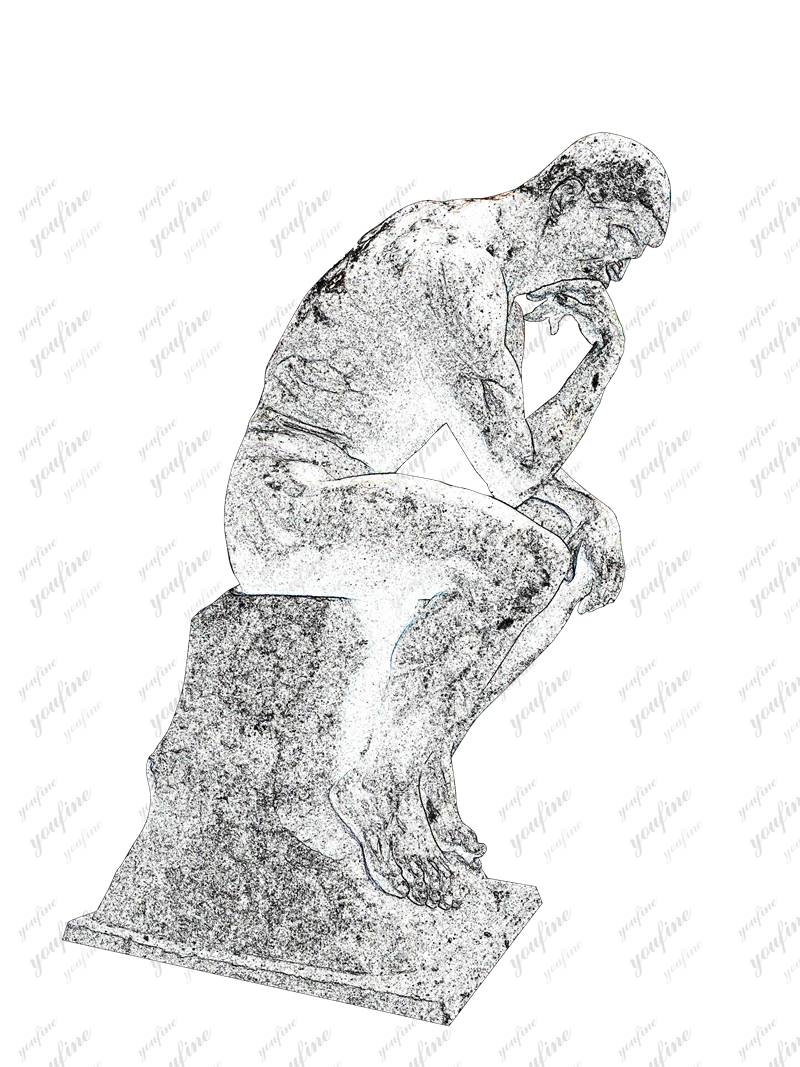 Clay Modeling:
Once the design is finalized, our skilled craftsmen proceed to create a meticulous clay model. Using traditional sculpting techniques honed over decades, they delicately shape the clay, ensuring that every line, contour, and expression faithfully reflects the original artwork. This painstaking process ensures the highest level of precision and attention to detail in our sculptures.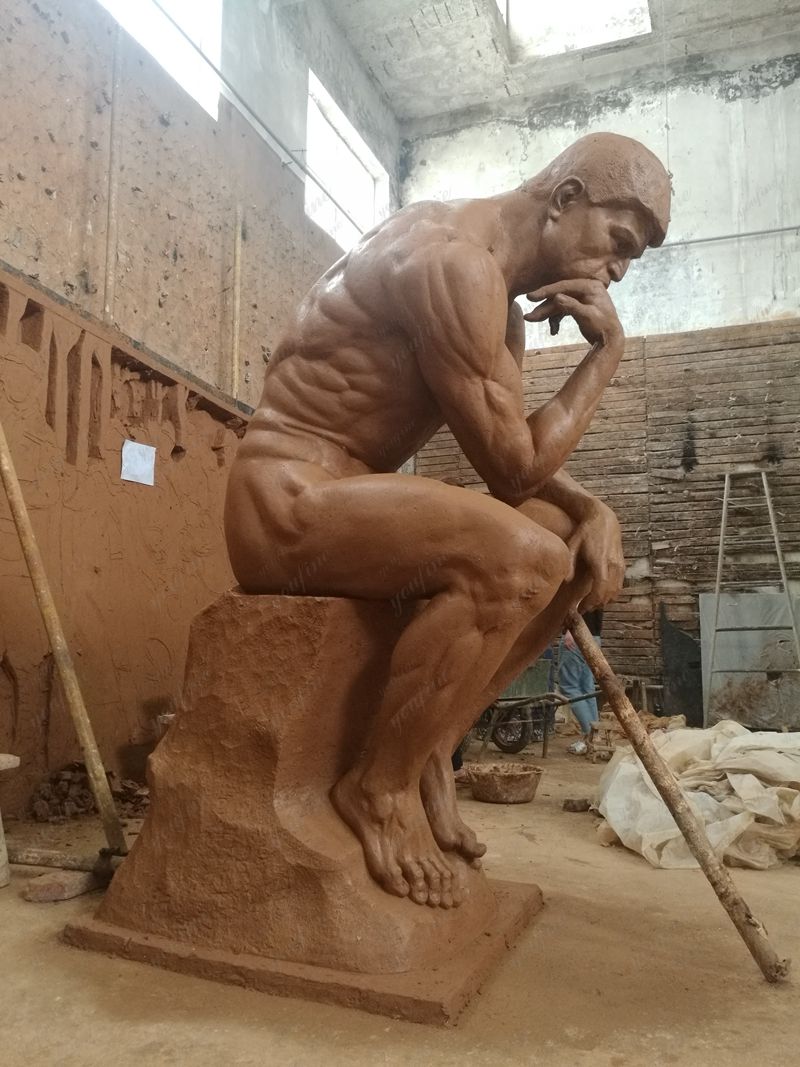 Casting:
As a renowned bronze sculpture foundry, we pride ourselves on our casting expertise. Our craftsmen employ the time-honored lost-wax casting method, an ancient technique that guarantees the finest quality bronze sculptures. With utmost care, we create a mold from the clay model, carefully pouring molten bronze into it. This intricate process allows us to capture even the finest nuances, preserving the authenticity and spirit of the original artwork.
Finishing and Coloring:
The final stage in the creation of your custom bronze sculpture replica is the finishing and coloring process. Our skilled artisans meticulously refine every surface, ensuring the sculpture is smooth, flawless, and polished to perfection. The patina application, another traditional technique, adds depth and character to the sculpture, expertly bringing it to life. Whether you prefer an antique, classical finish or a contemporary, vibrant patina, we offer a wide range of coloring options to suit your taste.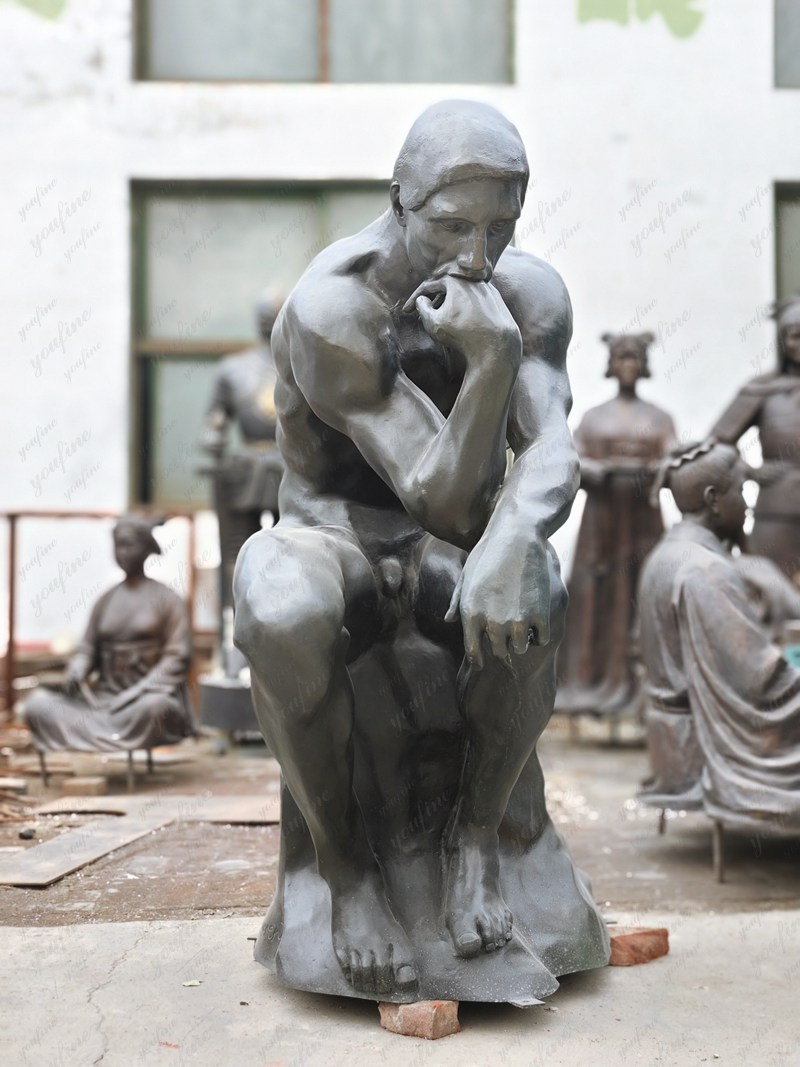 Factory Advantages:
Choosing our factory for your custom bronze sculpture replica grants you several advantages. With over four decades of experience, we possess unparalleled expertise in bronze sculpture production. Our highly skilled artisans and craftsmen are passionate about their work, and their dedication to excellence shines through in every creation. Additionally, we boast state-of-the-art facilities equipped with the latest technologies, allowing us to seamlessly blend traditional craftsmanship with modern precision.
Customer Feedback: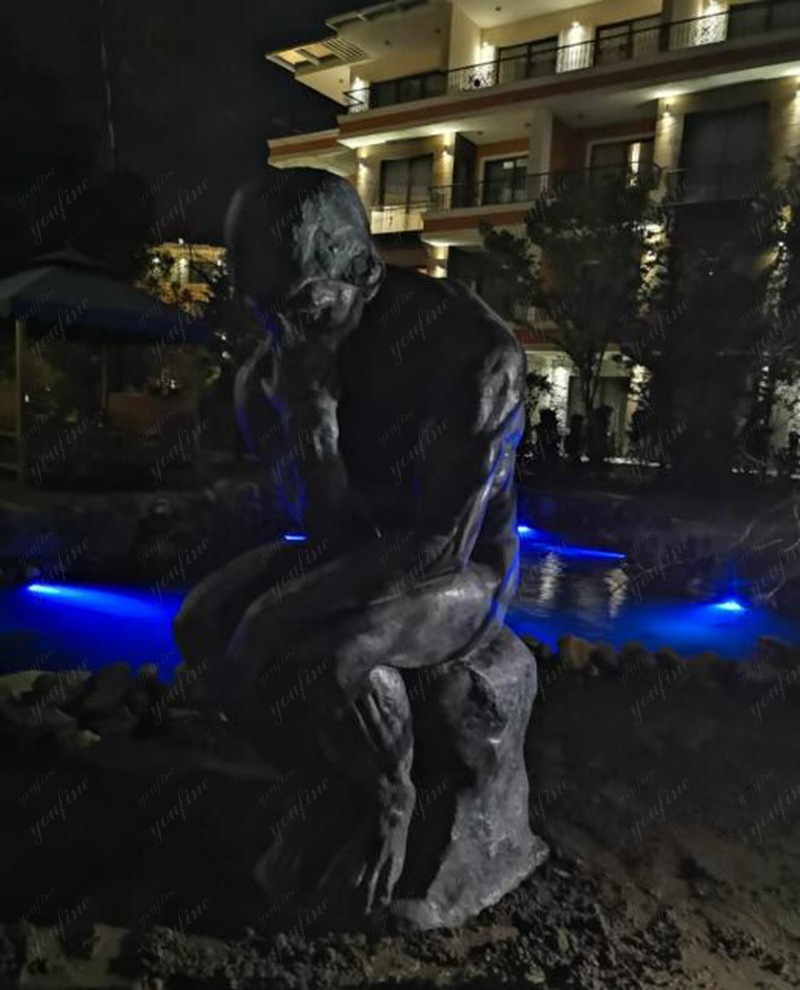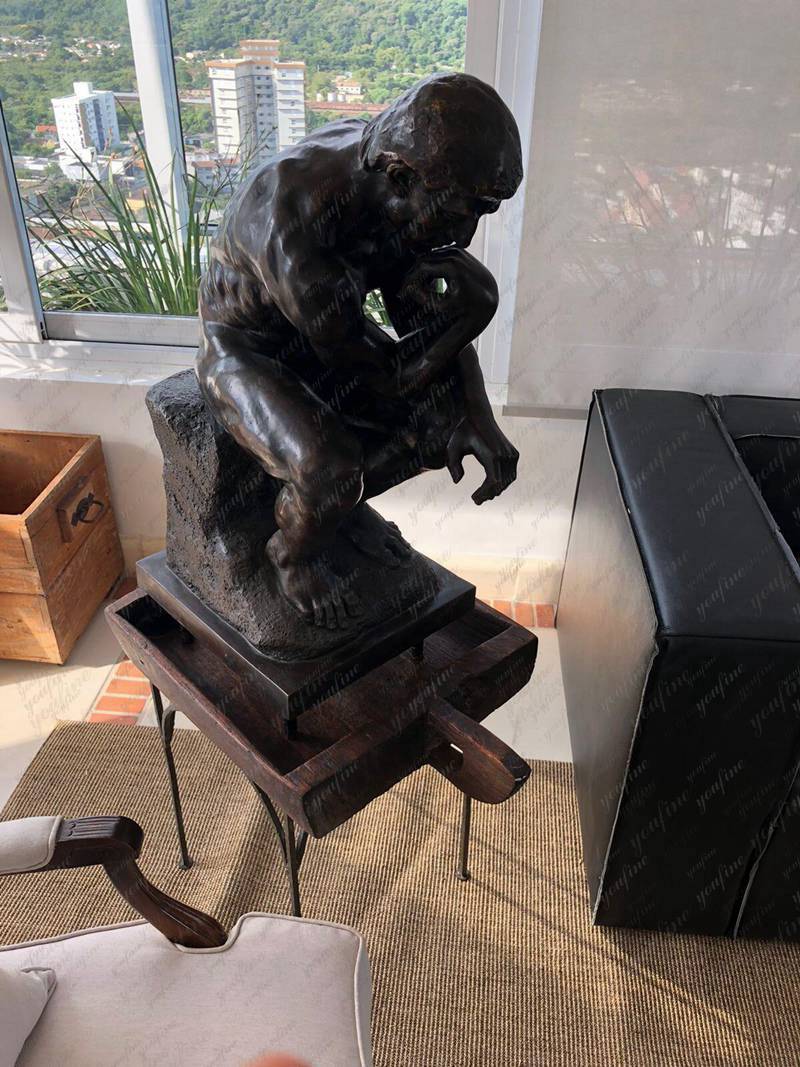 Embrace the timeless allure of custom bronze sculpture replicas that embody the thoughts and wisdom of great thinkers. With our factory's rich heritage, unmatched craftsmanship, and dedication to quality, we are committed to bringing your vision to life. Experience the magic of owning a captivating work of art that will inspire and provoke contemplation for generations to come. Contact us today to embark on a journey that celebrates the power of thought and beauty captured in bronze.
---