---
Custom Bronze Statues Details:
This life size custom bronze statues are recently case from Australian client cooper through his real portrait in YouFine. Everyone will marvel at the realism of this custom bronze sculpture. He is wearing the glass with the mouth slightly open. With two arms put on the waist, it is very kind and friendly. Our talented artists have perfectly captured the essence of the characters and reproduced the style of the cooper very well.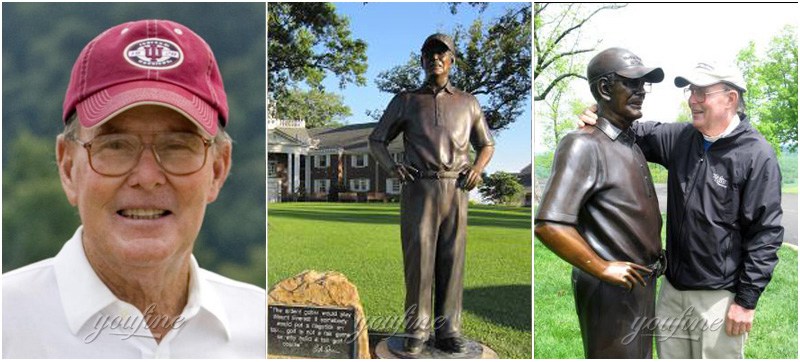 Be Your Own Creator:
Our excellent custom bronze statues require multiple production process to complete. Meanwhile, your opinion also means a lot for the statues. Here at YouFine, you can develop your ideas into a beautiful bronze masterpiece. And, you can cooperate with our excellent artists, sculptors and craftsmen. Together, we have the ability to create beautiful timeless masterpieces for generations to appreciate. The finished bronze sculpture can also be very proud of.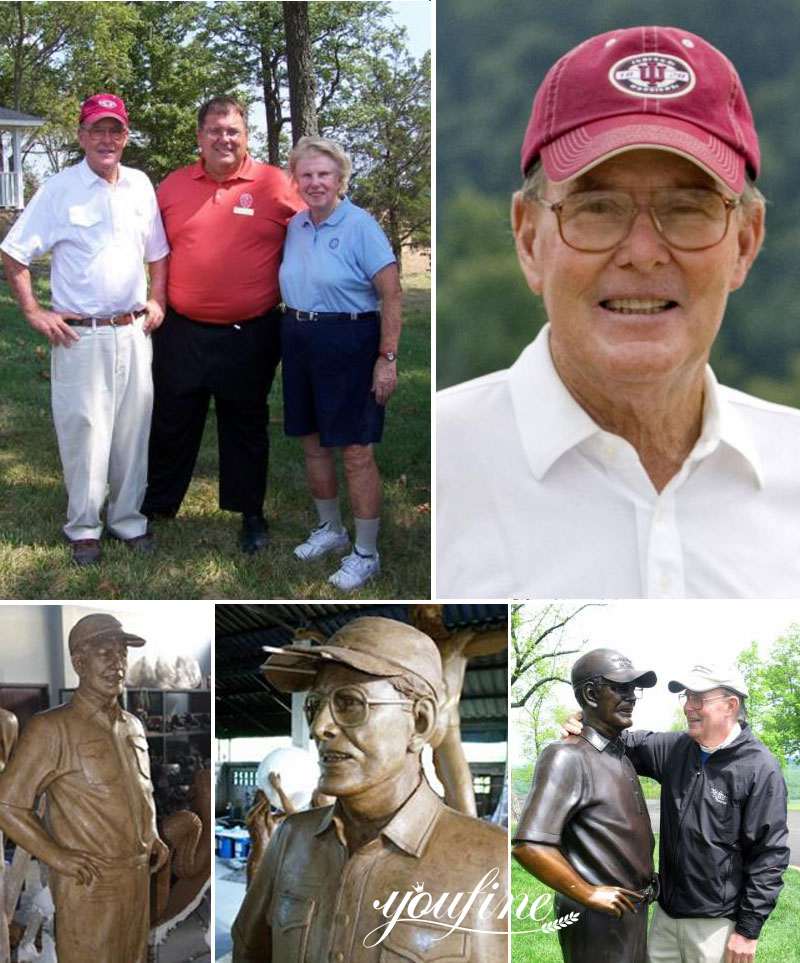 Vivid Details:
All YouFine custom bronze statues are made using traditional lost wax method. This is a traditional time-consuming and laborious method of casting bronze. Its biggest advantage lies in ensuring the simple quality and vivid details. You provide a lot of bronze statues and bronze fountains, which are very suitable for indoor and outdoor use. This bronze horse saddle sculpture has intricate, hand-forged details with beautiful brown, and fire applied bronze.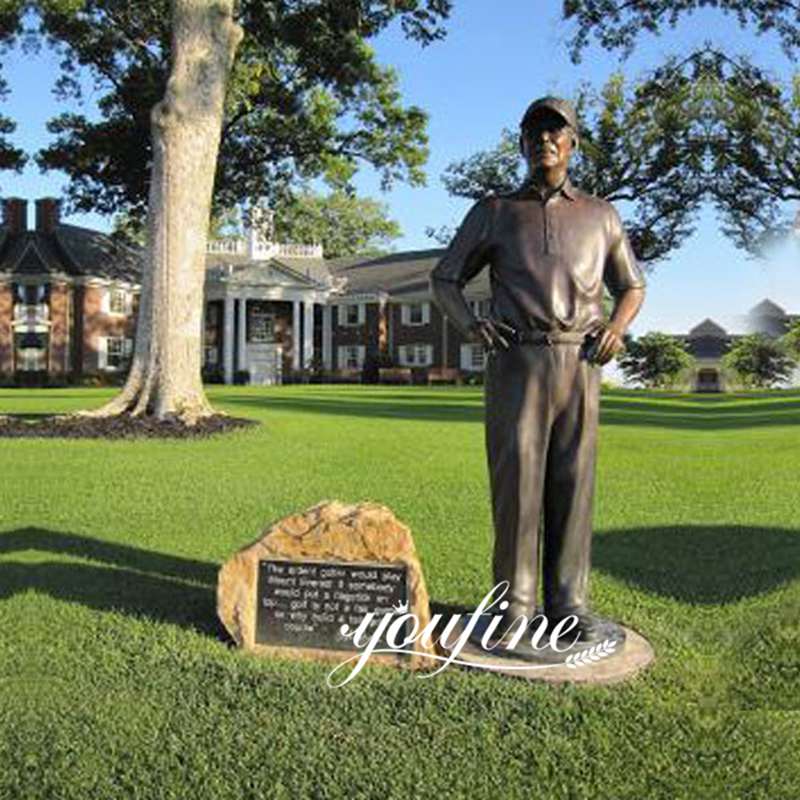 How Much Does It Cost?
As we all know, bronze is one of the most valuable material to make bronze. Especially for this kind of custom bronze statues, it may cost time and labor to complete. But YouFine can guarantee that you receive a perfect bronze product, which can placed outdoors for more than a hundred year. Because we are factory-supply directly, you can enjoy the factory price of course. Therefore, our bronze customized sculptures are not as expensive as imagined, and they are all affordable.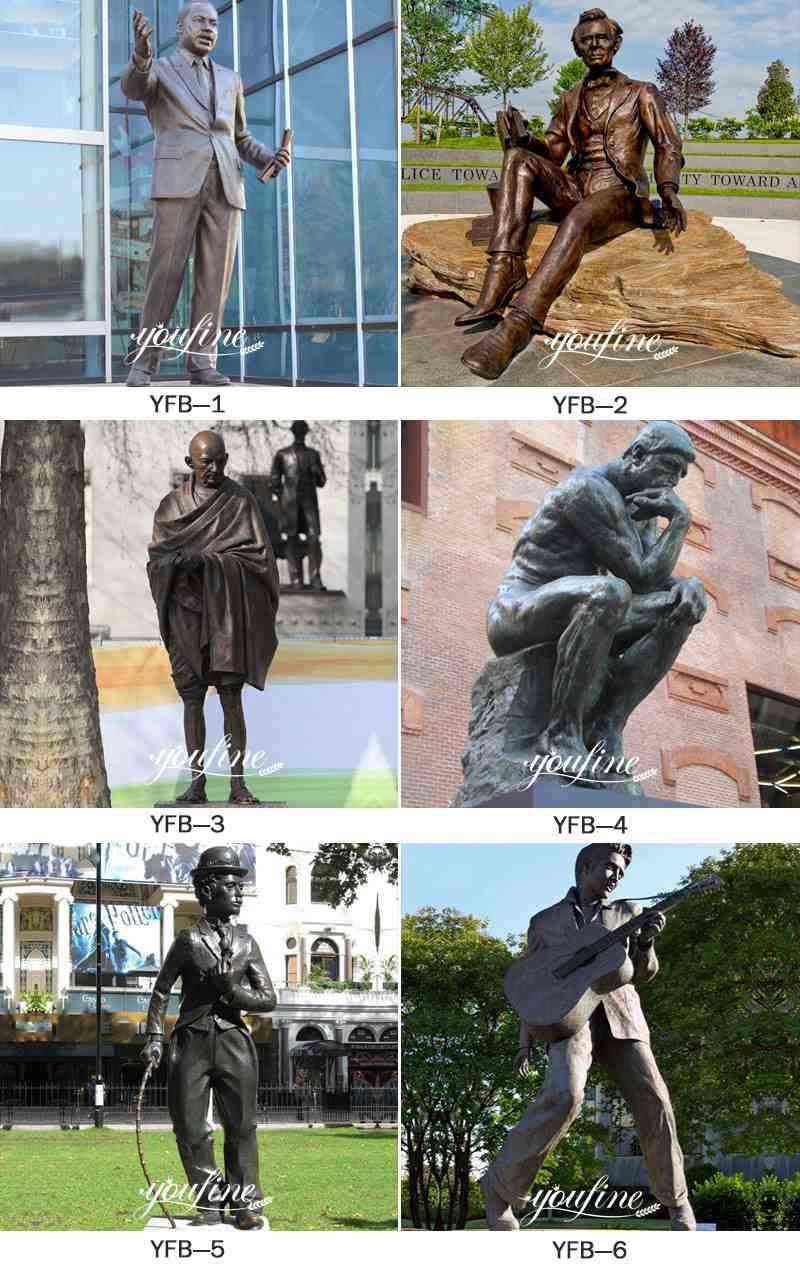 Click here if you'd like to order custom bronze statues of your self.
---
About us
YouFine foundry includes custom bronze children's portraits, custom made full size figure portraits, custom bronze US Military statues and bronze Veterans monuments, custom bronze dog statues and life-size dog portraits, heroic size custom bronze monuments and custom life-size bronze portrait memorial statues. Some of these statues may be limited edition releases but most are commissioned custom made bronze sculptures created by YouFine for governments, business, military, families, and non profits.What ever the subject matter, YouFine can create a custom bronze statue or monument that will touch the hearts of those who see it. She has a knack for making life-size bronze portrait statues that actually look like the individual.
Looking for bronze sculpture ?
Tell us what you need by filling in the form