---
Custom Bronze Cannon Garden Ornament Details:
This custom bronze cannon garden ornaments will look great at home or outside. Look at its vivid details! The golden barrel and the reddish wheels are all with intricate casting on the barrel. With an aged antique bronze finish, this bronze cannon look very gorgeous. When there are guests visit your home, they will definitely notice this bronze masterpiece, and give a wow. Made by the traditional lost wax method, YouFine retains every fine detail of the cannon. This is an extremely excellent bronze work put in a garden or on a terrace.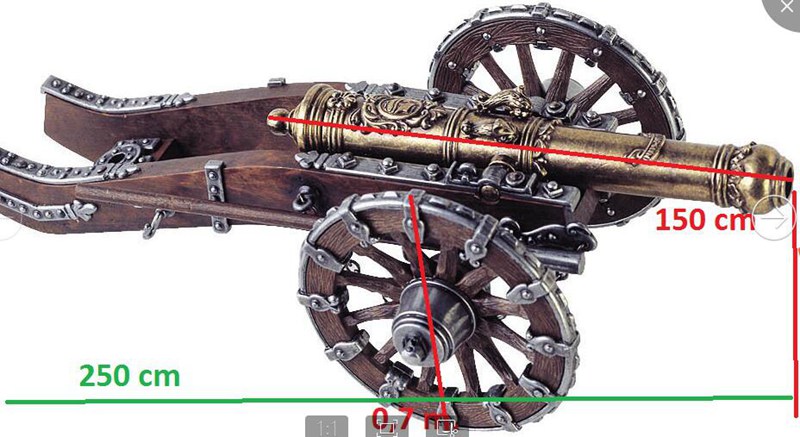 Where To Place It?
In traditional Chinese culture, cannon decorations have a strict Feng Shui meaning. Generally speaking, it is used to scare evil away. Under normal circumstances, artillery was often used for fighting in ancient wars. Therefore, there are strict restrictions on the location of the cannon. If it is an outdoor feng shui cannon, one can be placed on each side of the door. If it is an indoor feng shui cannon, it is best to place it according to the specific structure of the house. In principle, it needs to be placed in a more conspicuous position, and two symmetrical placements.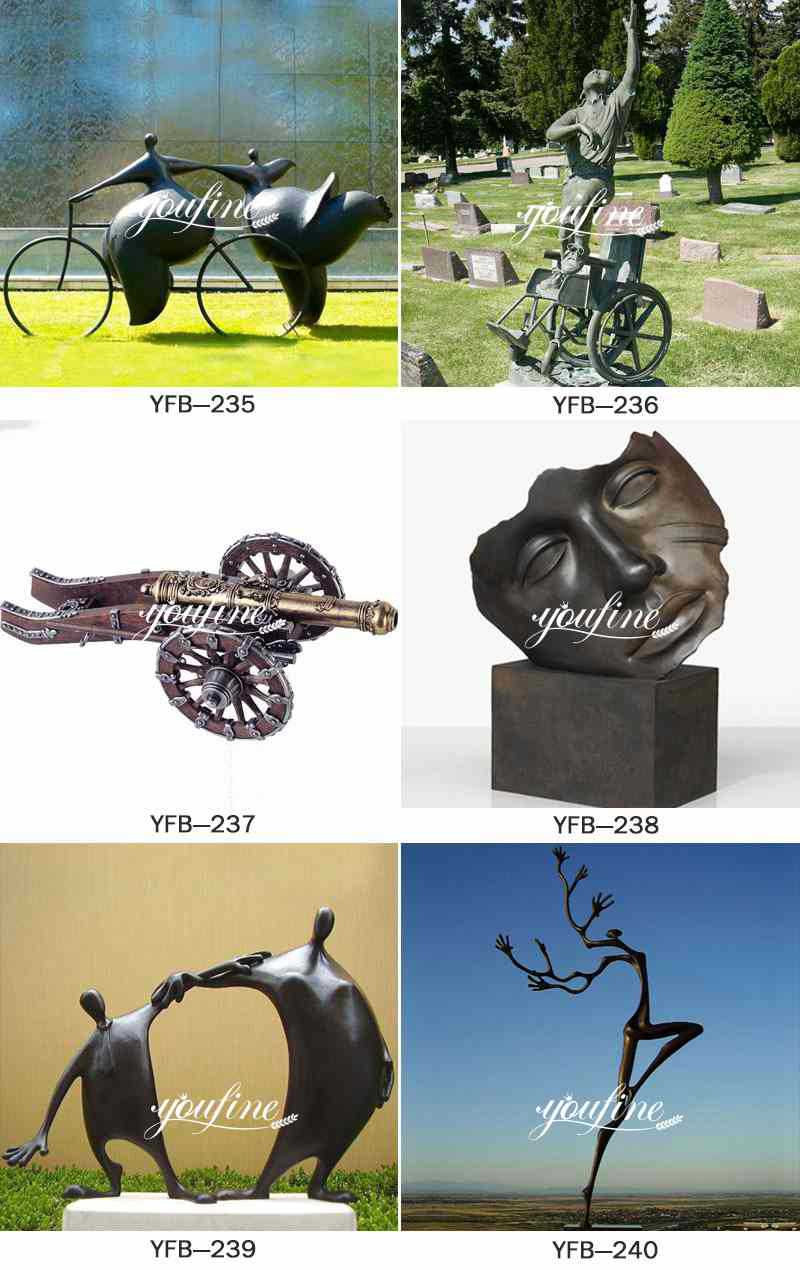 Customers Feedback:
This custom bronze cannon garden ornaments are designed for our European customers. They placed it next to the swimming pool and looked very impressive. It's large cannon with black finish. And they follow the placement principle and are placed symmetrically. They are surely great architectural pair and look stunning beside the pool.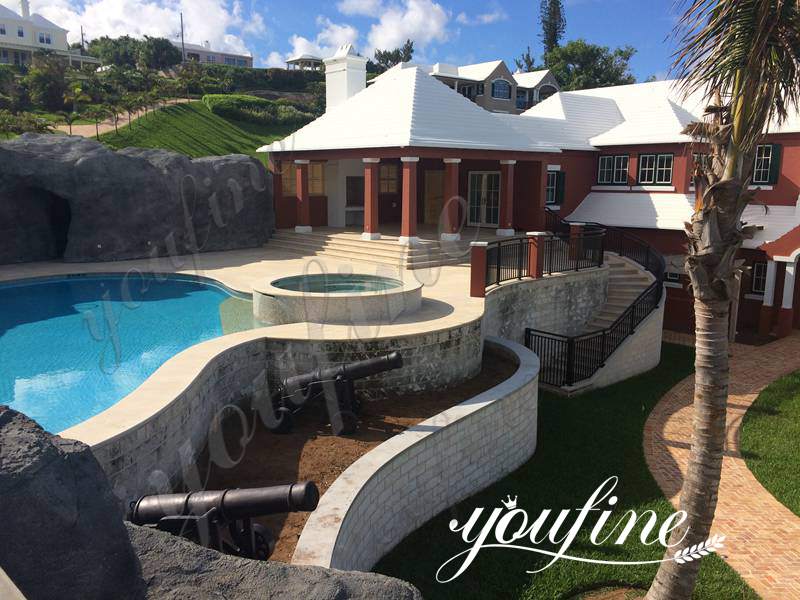 Note:
Please note these custom bronze cannon garden ornaments are faux cannons-they are not working. And they are simply great decorative piece of bronze cannon. I hope the photos can tell you how stunning they are, but they are certainly more impressive in the flesh.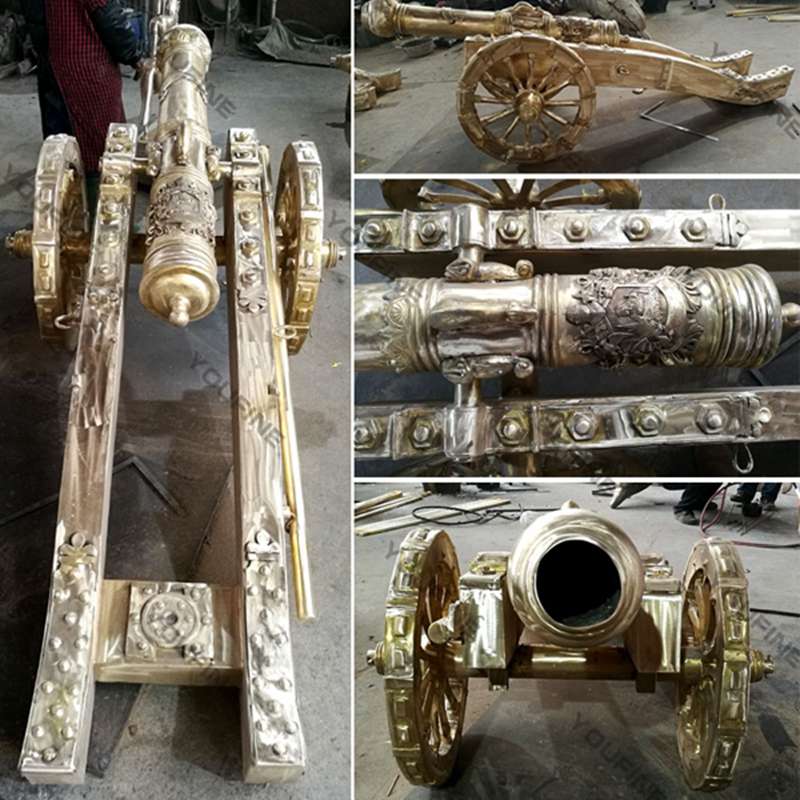 Both are offered in great shape, and we will ship to anywhere in the world. Please give us email for quotations.
---
About us
YouFine foundry includes custom bronze children's portraits, custom made full size figure portraits, custom bronze US Military statues and bronze Veterans monuments, custom bronze dog statues and life-size dog portraits, heroic size custom bronze monuments and custom life-size bronze portrait memorial statues. Some of these statues may be limited edition releases but most are commissioned custom made bronze sculptures created by YouFine for governments, business, military, families, and non profits.What ever the subject matter, YouFine can create a custom bronze statue or monument that will touch the hearts of those who see it. She has a knack for making life-size bronze portrait statues that actually look like the individual.
Looking for bronze sculpture ?
Tell us what you need by filling in the form