---
Bronze Custom Statue Of Yourself Details:
This antique bronze custom statue of yourself is based on the portrait of John Fitzgerald Kennedy with child. From this lifelike bronze sculpture, it's hand-cast by our skilled master. Our talented master has perfectly captured the essence of the character with amazing details. Fore example, Kennedy has a friendly smile on his face. And the little child also has an immature face, holding the president's hand and walking forward. Contact us and be your own custom character!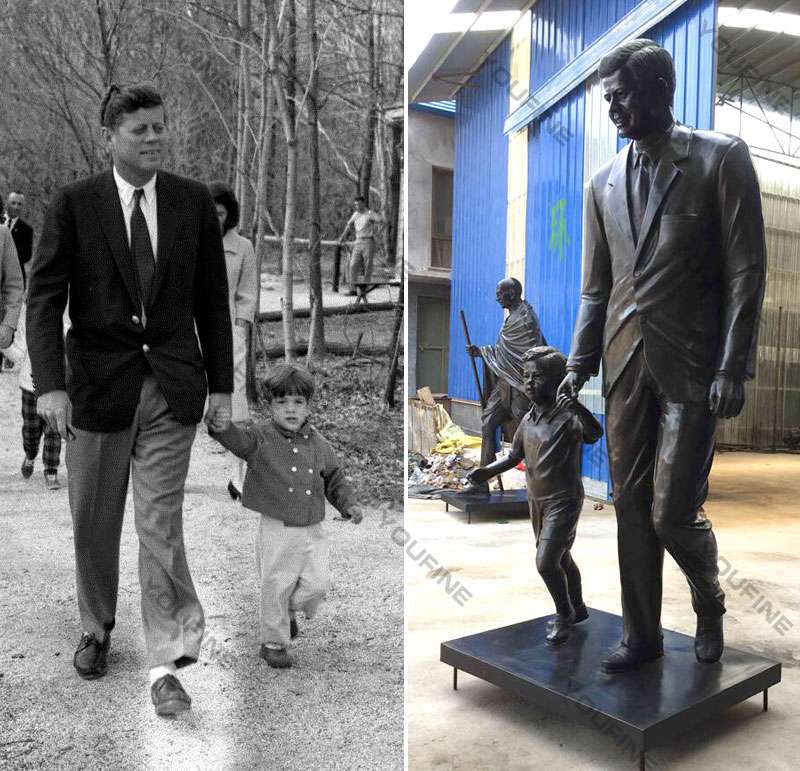 Our Masters:
Before making bronze sculptures, YouFine's top master will first fully understand the background of the characters. Kennedy is one of the most famous presidents in American history. And his influence on the United States is considerable. After graduating from Harvard Law School in 1912, he joined the stock finance industry. Kennedy also received a good education since he was a child, and finally attended Harvard University and Stanford University. Therefore, the understanding of the characters is more thorough, to make very realistic sculptures.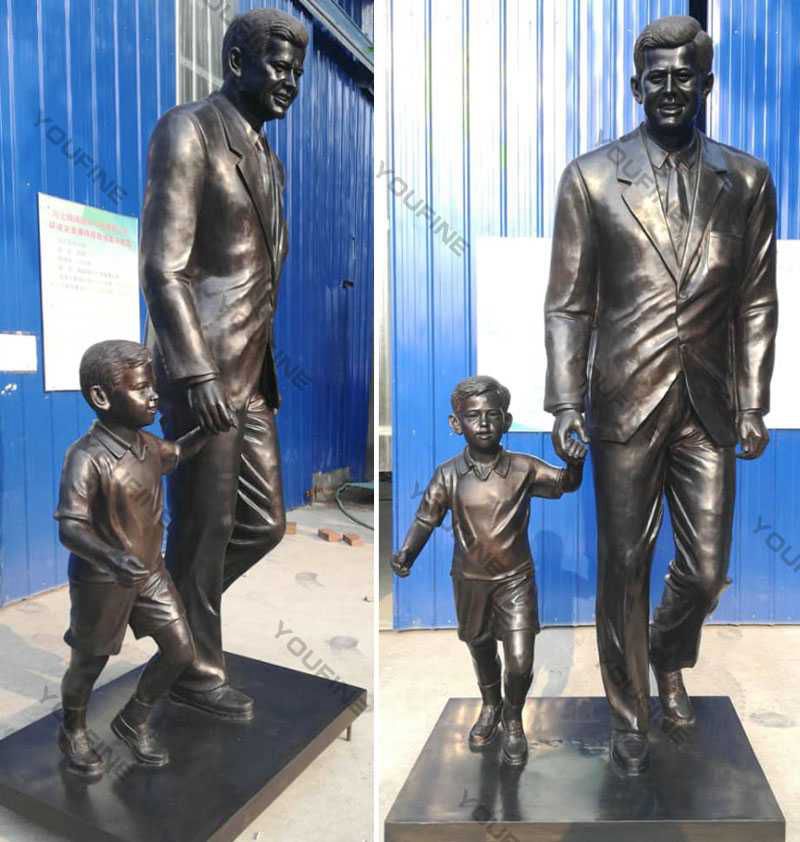 Custom Made:
YouFine foundry specializes in making custom bronze sculptures and busts. Antique bronze custom statue of yourself will be much easier. We can create bronze replicas of your favorite sculptures, or marble statues of yourself or your loved ones. A photo or your portrait with detailed size, we can make exactly the same sculpture according to your requirements.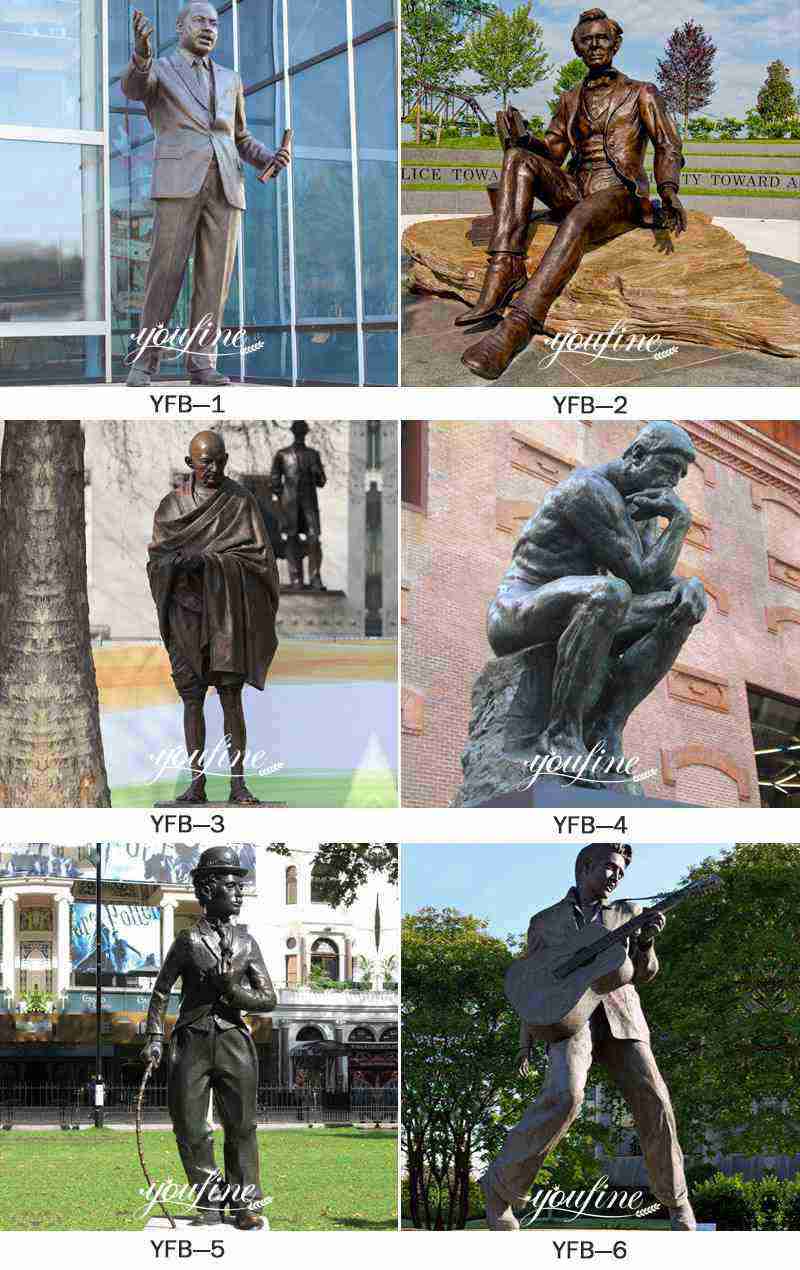 Ordering Guidance:
If you also want to custom statue of yourself for your own, the following is the ordering guidance.
Provide multi-angle pictures or links, confirm size and detailed information
Free quotation, production time and cost, make payment
Produce bronze sculptures, update the production process regularly, and modify according to your needs
Finished and shipped after getting your confirmation
Packing and delivery
When we carve artwork for you, the following are the custom bronze works we have created for our clients over the years: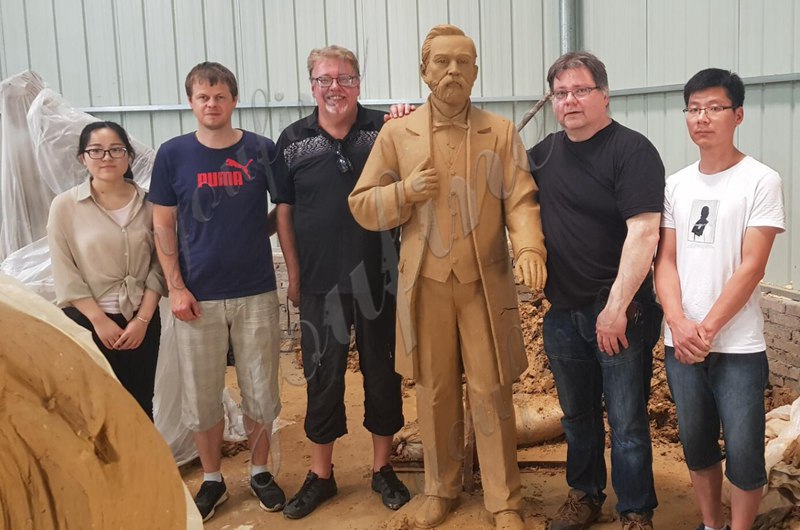 ---
About us
YouFine foundry includes custom bronze children's portraits, custom made full size figure portraits, custom bronze US Military statues and bronze Veterans monuments, custom bronze dog statues and life-size dog portraits, heroic size custom bronze monuments and custom life-size bronze portrait memorial statues. Some of these statues may be limited edition releases but most are commissioned custom made bronze sculptures created by YouFine for governments, business, military, families, and non profits.What ever the subject matter, YouFine can create a custom bronze statue or monument that will touch the hearts of those who see it. She has a knack for making life-size bronze portrait statues that actually look like the individual.
Looking for bronze sculpture ?
Tell us what you need by filling in the form