---
Eye-catching Statue Form
The bronze statue is a life-like replica of Harry Potter, who wears unique glasses and a large cloak, and is focused on flying through the air on his magical wand, as if he were from the world of Hogwarts in the books Fly out and pass through your garden. This Harry Potter sculpture is a popular character sculpture that carries people's beautiful memories of the stories in the book and is a symbol of freedom, bravery and friendship.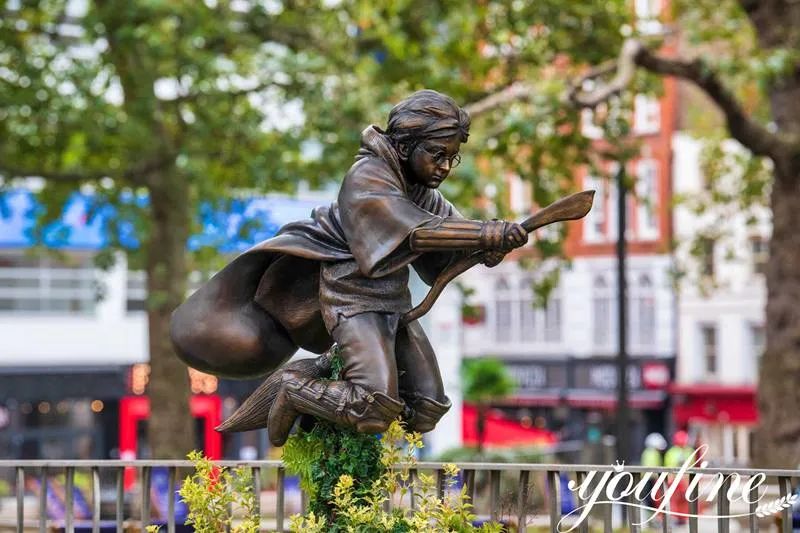 Multifunctional Use of the Statue
You can place it in your garden and let the clever and brave Harry Potter guard your magical world like a patron saint. It can also be placed more secretly among flowers and green grass. It adds a sense of fun and mystery to your garden.
If you are a fan of Harry Potter, this exquisite and lifelike Harry Potter sculpture is especially suitable for collection. You will be very happy to see the life-size Harry Potter in front of you! In addition, this sculpture is particularly suitable for decorating urban public places.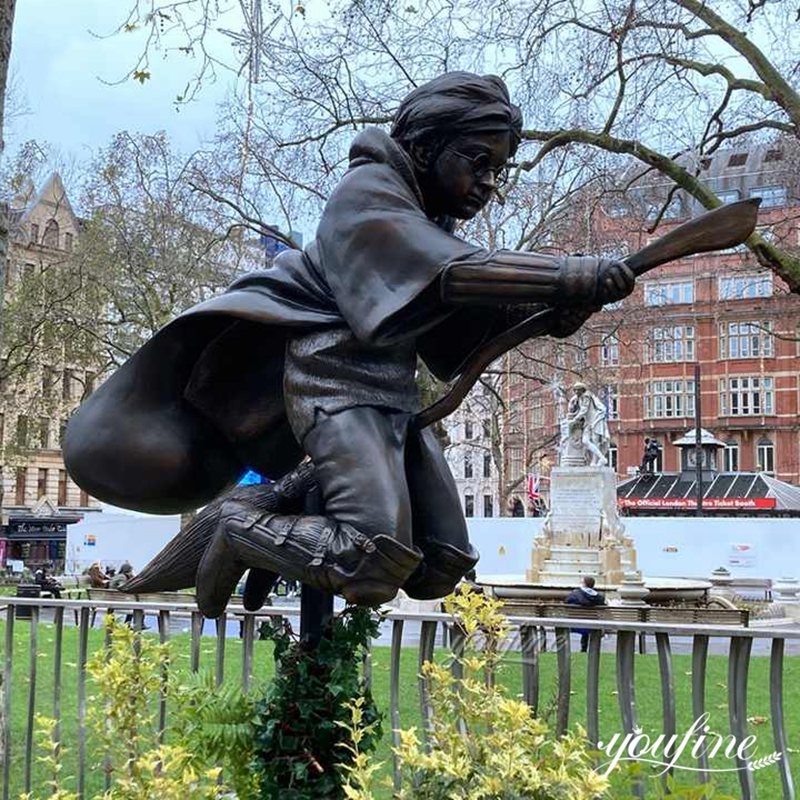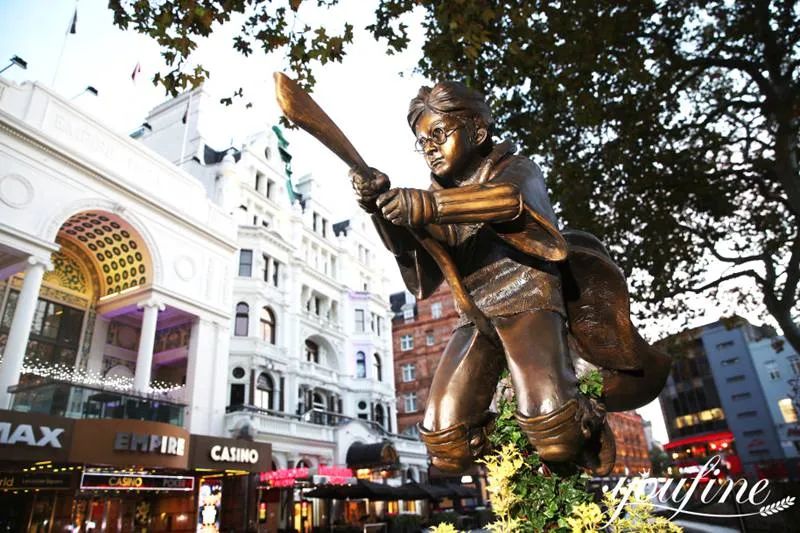 Delicate Clay Mold of Sculpture
YouFine's factory will produce a 1:1 clay mold according to the specific size of the statue you choose and the details of Harry Potter's expression and demeanor. YouFine's professional clay mold studio will restore the sculpture details you want to a high degree. We will send you high-resolution clay mold pictures to facilitate you to communicate with us in detail, so as to achieve the most accurate carving details. Complete your fine custom sculpture.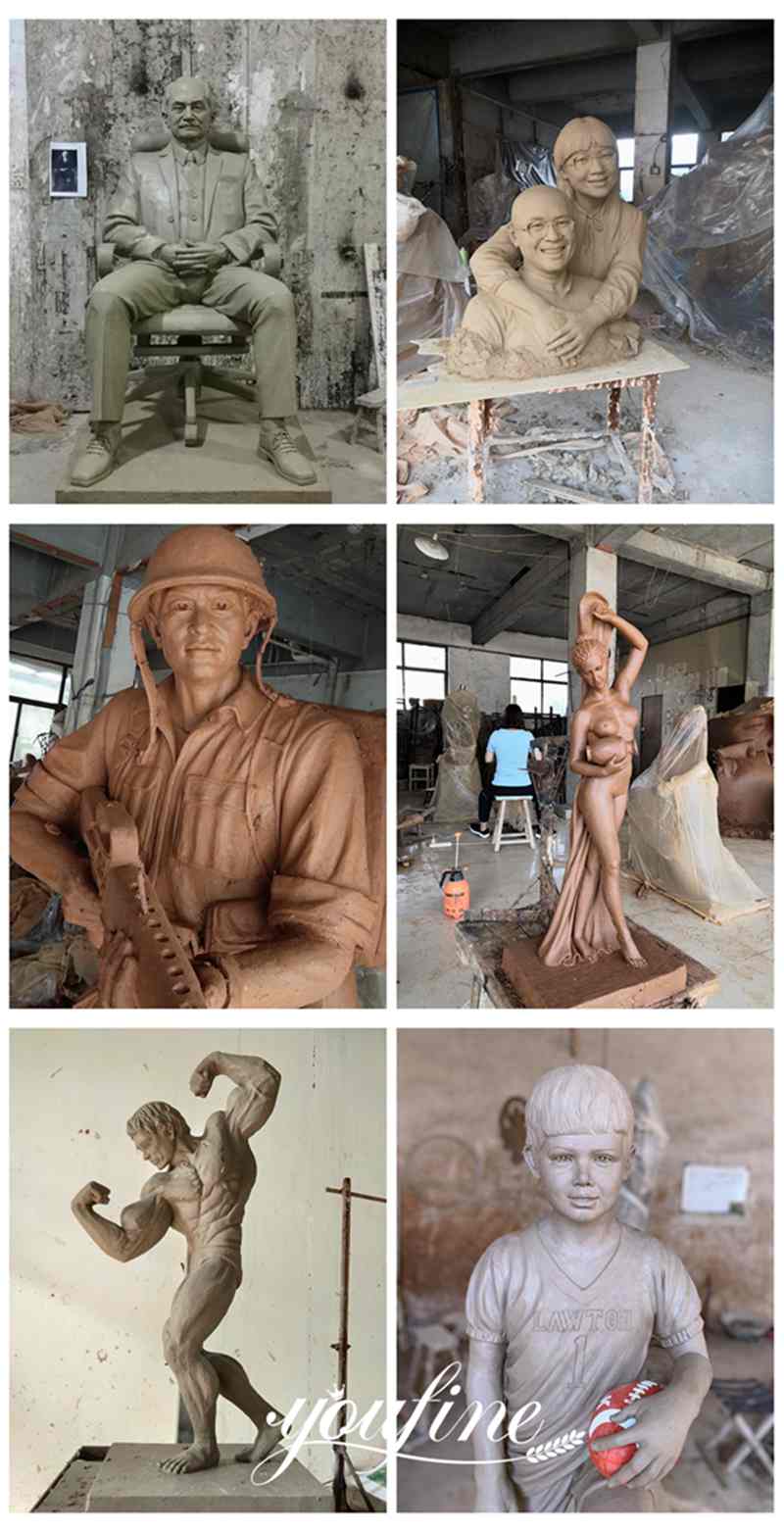 Traditional Lost Wax Production Process
YouFine's professional production team uses the traditional hollow lost wax method to make this bronze sculpture for you. The hollow lost wax method has been around for over 3,000 years. After thousands of years of historical verification, each bronze sculpture requires a very complex production process. At the same time, YouFine perfectly combines traditional craftsmanship with modern, more precise casting technology. After repeated refinement of details, the Harry Potter sculpture is finally perfectly presented. You can also choose different textures of Harry Potter clothes.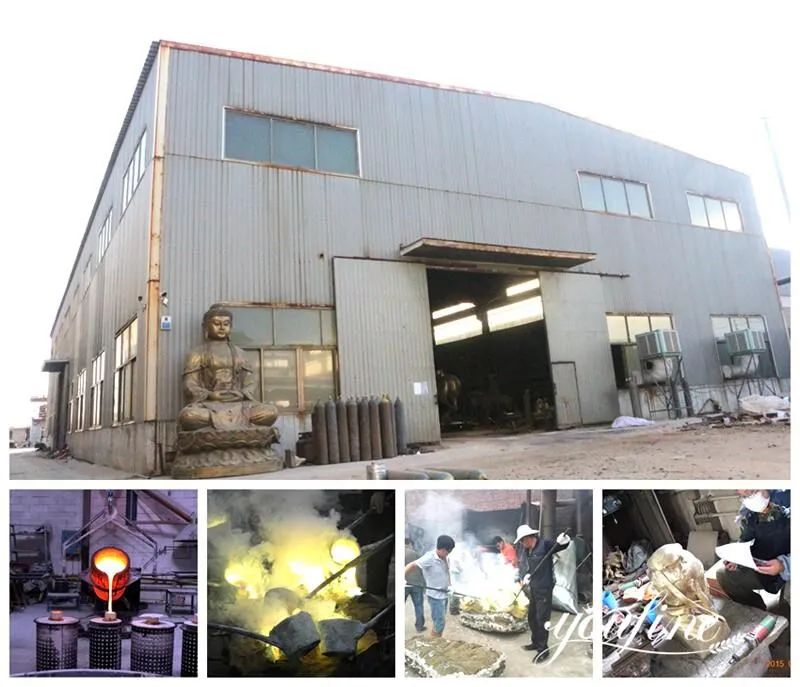 YouFine, as a large-scale foundry with 40 years of experience, we have the most professional designers and artists. Especially our colorists will provide you with the most beautiful sculptural colors. Of course, YouFine's artists use chemical coloring methods, so the colors of the sculptures will become more and more natural and beautiful over time. If you are interested in a Harry Potter sculpture,  then please send us an email immediately. We will provide you with a reasonable price as soon as possible.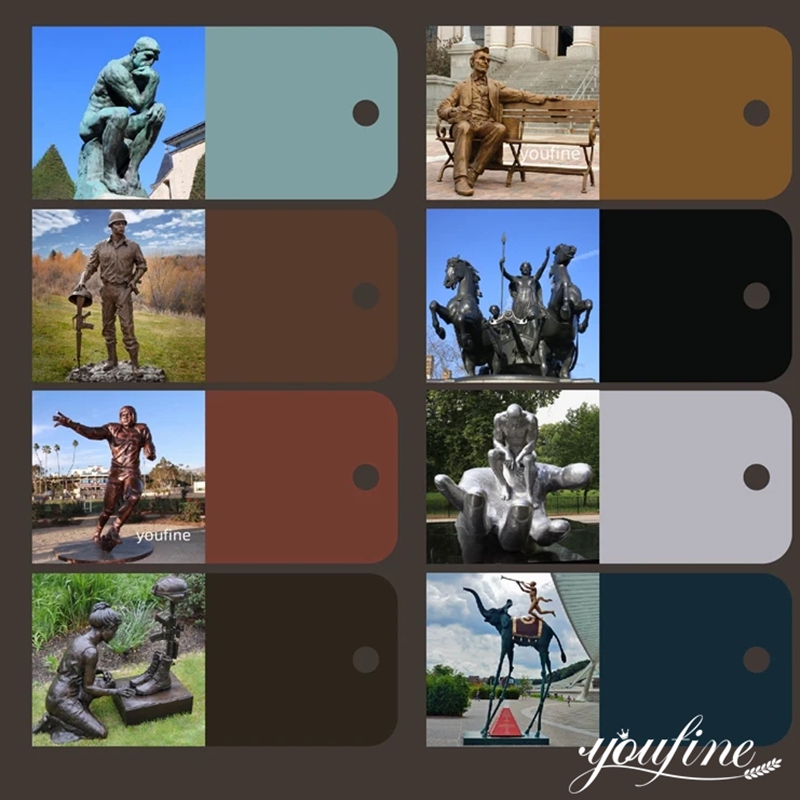 ---
About us
YouFine foundry includes custom bronze children's portraits, custom made full size figure portraits, custom bronze US Military statues and bronze Veterans monuments, custom bronze dog statues and life-size dog portraits, heroic size custom bronze monuments and custom life-size bronze portrait memorial statues. Some of these statues may be limited edition releases but most are commissioned custom made bronze sculptures created by YouFine for governments, business, military, families, and non profits.What ever the subject matter, YouFine can create a custom bronze statue or monument that will touch the hearts of those who see it. She has a knack for making life-size bronze portrait statues that actually look like the individual.
Looking for bronze sculpture ?
Tell us what you need by filling in the form