---
Eye-catching Bronze Female Statue
This female bronze statue opens her arms widely and tilts her head slightly. She stands on tiptoes, crosses her legs, and looks very enjoying with her eyes closed. The slim-fitting clothes show perfect body proportions and muscle lines. The high base makes him feel as if he is in the air, opening the poster to enjoy the gifts of nature: the breeze blows on his face, and the genial sunshine shines on his body. Even on rainy days, he can enjoy the bath of nature. This bronze female sculpture seems to show people's love for nature and yearning for freedom. At the same time, the sculpture shows the compassionate and warm mind of women.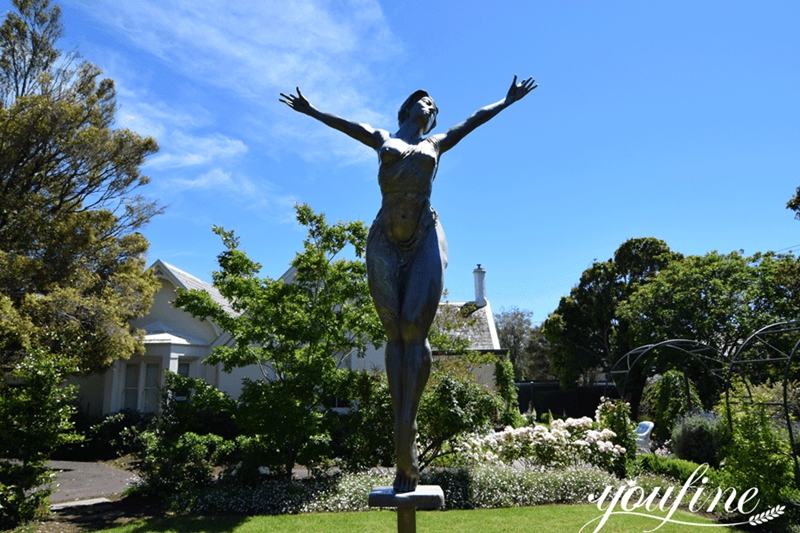 Suitable for Indoor and Outdoor Use
This female bronze sculpture can be used for personal indoor collections, art exhibition displays, and decoration in villas and hotel halls. It is also suitable for decoration in outdoor gardens and large public places. This female sculpture is very much in line with the pursuit of contemporary society: closeness to nature, love of life and yearning for freedom. No matter where it is placed, it will arouse people's emotional resonance and be very loved by people.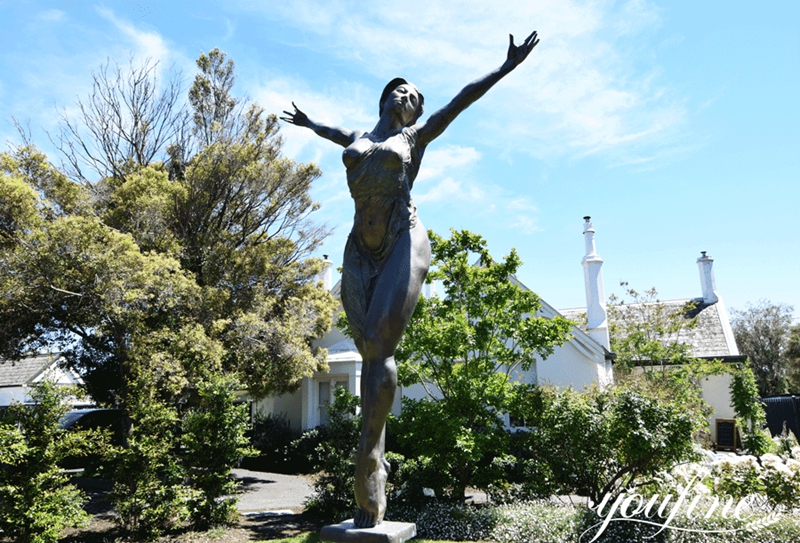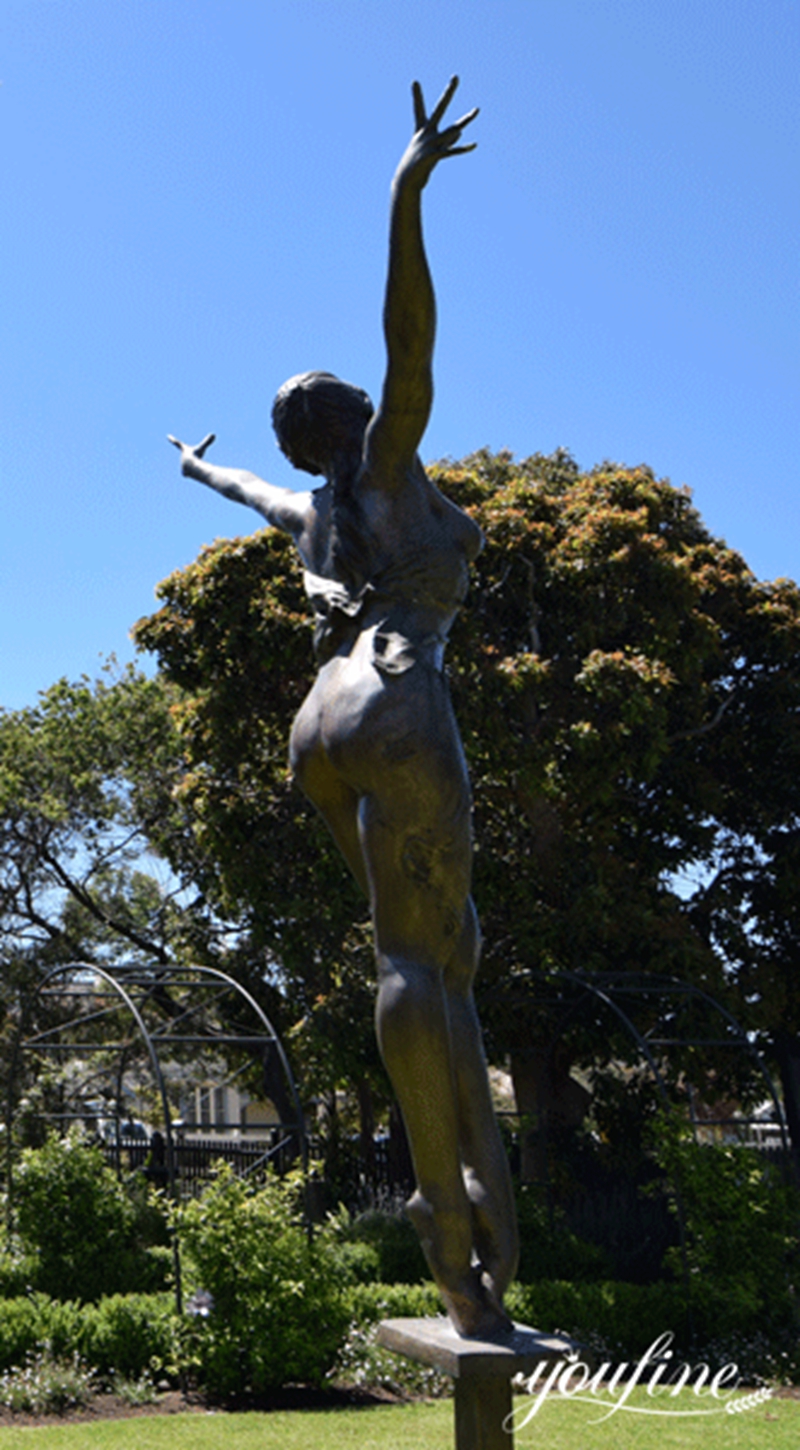 Professional Customization Team
YouFine can customize any bronze sculpture you want for you. You can describe the bronze sculpture you want to YouFine or send pictures to YouFine's professionals. YouFine will build a 3D model for you free of charge and confirm it. After drawing the model, we will create a 1:1 clay mold for you. We will send you the carving details of the clay mold in real time. After getting your confirmation, we will proceed to the next step of production to ensure that there are no details on the sculpture you want. omission. You can freely choose the color, material, size of the sculpture, whether to add a base, the height of the base, etc.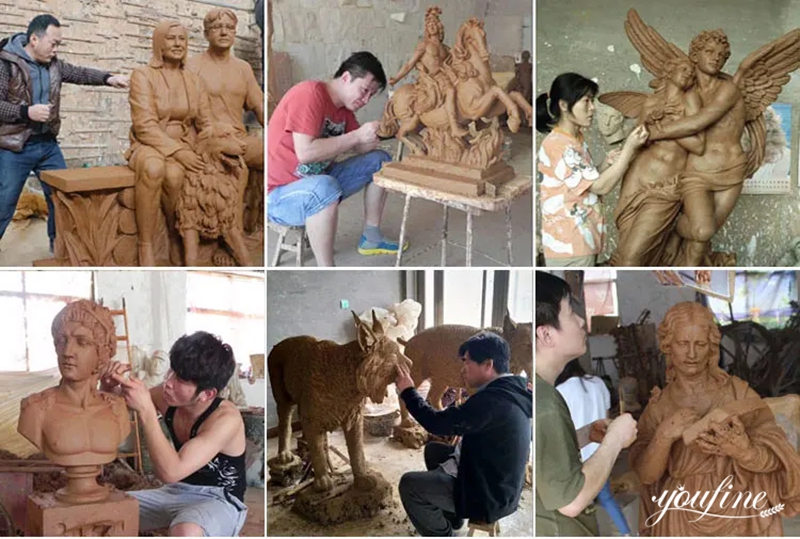 Leading Manufacturer of YouFine
YouFine has 40 years of production and sales experience. It is the world's leading sculpture manufacturer and has been internationally certified as an excellent manufacturer. It specializes in the design, production and sales of various sculptures. YouFine's sculptures have been exported to the United States, Canada, the United Kingdom, Germany, France, Russia, Cyprus, Greece, Saudi Arabia, Costa Rica and other countries. Our products are very popular with customers in these countries. Due to our good quality and service, We receive a lot of good feedback from our customers every year.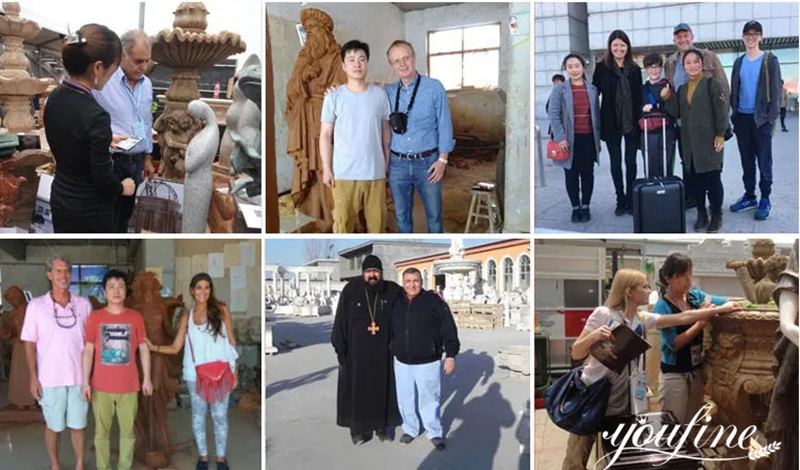 Choosing a sculpture you like will make people feel happy and happy. If you want to customize your own sculpture or are interested in other sculptures, please feel free to consult YouFine or send us your email.
---
About us
YouFine foundry includes custom bronze children's portraits, custom made full size figure portraits, custom bronze US Military statues and bronze Veterans monuments, custom bronze dog statues and life-size dog portraits, heroic size custom bronze monuments and custom life-size bronze portrait memorial statues. Some of these statues may be limited edition releases but most are commissioned custom made bronze sculptures created by YouFine for governments, business, military, families, and non profits.What ever the subject matter, YouFine can create a custom bronze statue or monument that will touch the hearts of those who see it. She has a knack for making life-size bronze portrait statues that actually look like the individual.
Looking for bronze sculpture ?
Tell us what you need by filling in the form