---
Beautiful Tiered Fountain
The design style of this bronze fountain is the perfect combination of classical beauty and modern design. The overall atmosphere is fresh, the simple design pattern is matched with elegant and textured colors, and there is the continuous sound of rushing water. It is a spectacular presence in any place.The fine water starts to fall from the highest level. The crisp sound of falling water and the faint water curtain show the beauty and mystery of the bronze fountain. Next to it, you feel like you are in the depths of a dense forest, immersing yourself in the freshness and pleasantness of nature.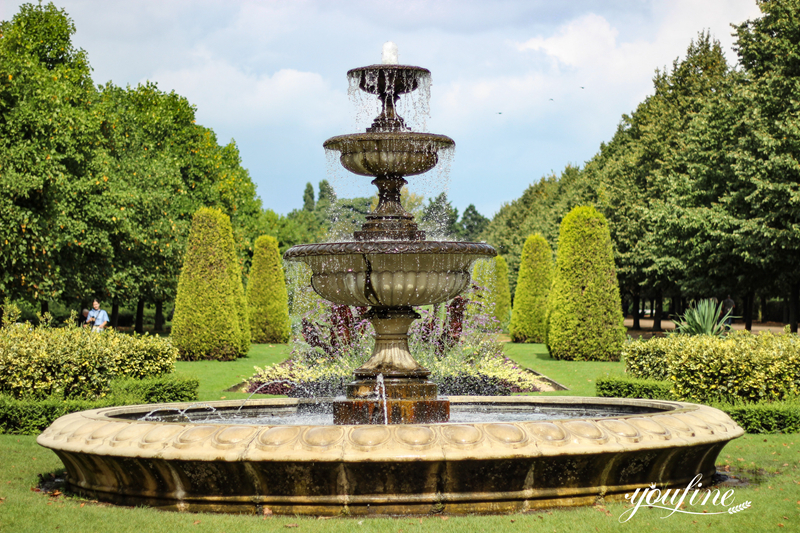 Freely Customized Colors
For any style of bronze fountain you are interested in, YouFine can provide you with different textures of metal colors for you to choose from. We have professional coloring masters to professionally color your fountain carefully, densely and orderly. After being perfectly colored, your bronze fountain will not only meet your aesthetic needs, but also blend well into the environment where you want to place it. And as time goes by, the color of the fountain will become more and more natural and beautiful.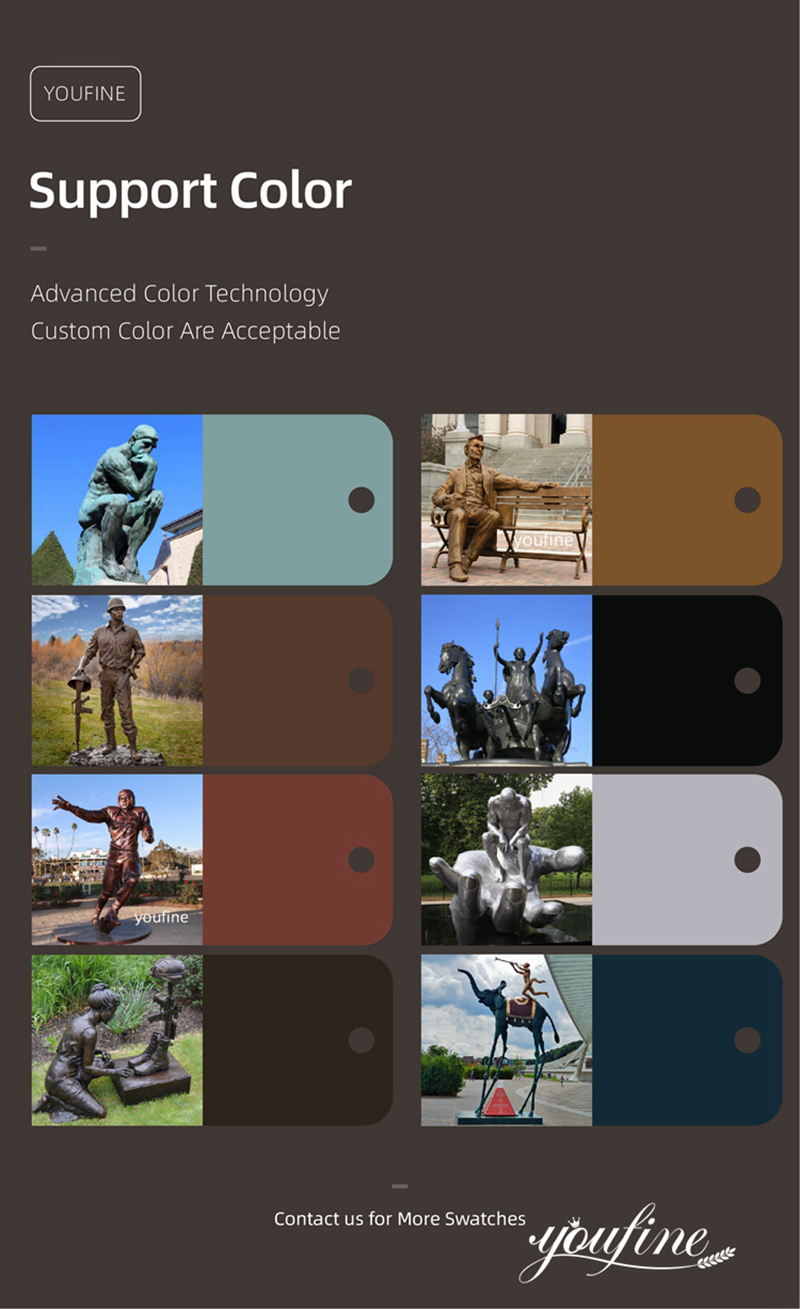 Special Exclusive Service
In YouFine, you can safely and boldly put forward any customization ideas you have. YouFine's professional team will do their best to fulfill your wishes. For example, YouFine can cast the personalization you want on your bronze fountain. The information usually includes: the name of the landmark, your own name for the bronze fountain, the name of the city, the name of your important person or your own name, and even patterns and artistic fonts with special meaning can be engraved for you. A variety of personalized customized content will make your shopping trip surprising and satisfying.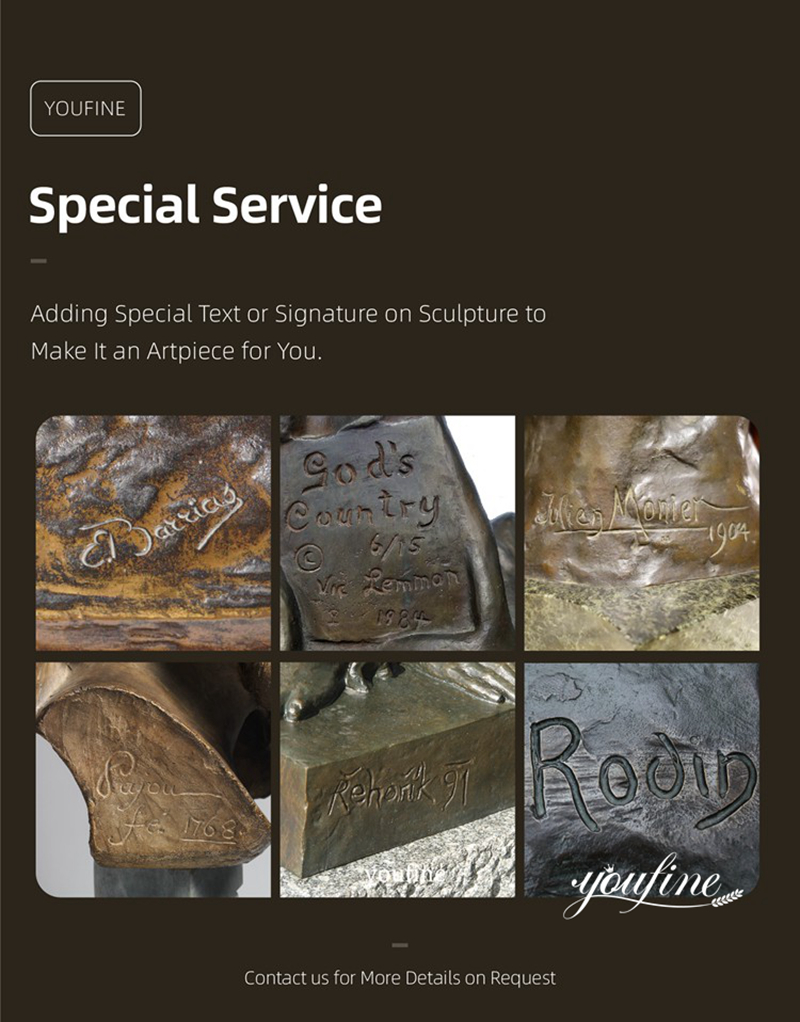 Guaranteed Packaging and Shipping
YouFine will break down and package your tiered fountain to ensure each part is better protected. YouFine will first wrap the fountain in thick foam and plastic, and then put it into independent, strong wooden crates for transportation. Our QC will conduct final confirmation before shipment. We will also purchase full insurance for your fountain and deliver it to you via a convenient and suitable transportation method.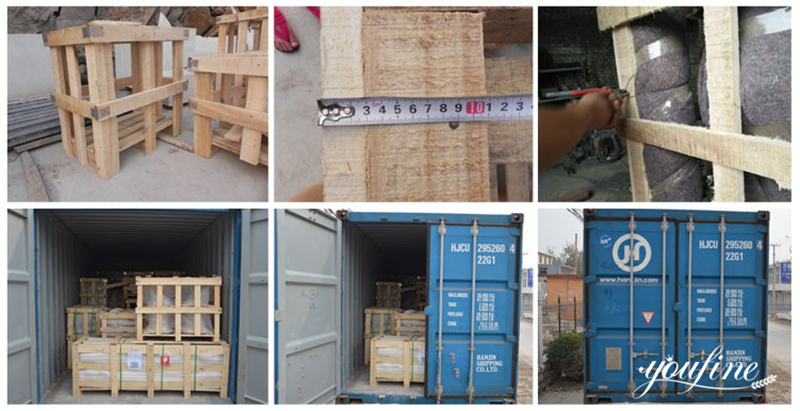 Detailed Installation Drawings
YouFine provides you with very detailed installation drawings. Each part of the fountain is clearly marked according to the sequence number on the drawing with markings, so that you can install it worry-free, conveniently and smoothly after receiving the goods. We In addition, we provide online consultation services at any time. If you need it, we can even answer your questions more intuitively through video.

More eye-catching and exquisite bronze fountains for you to choose :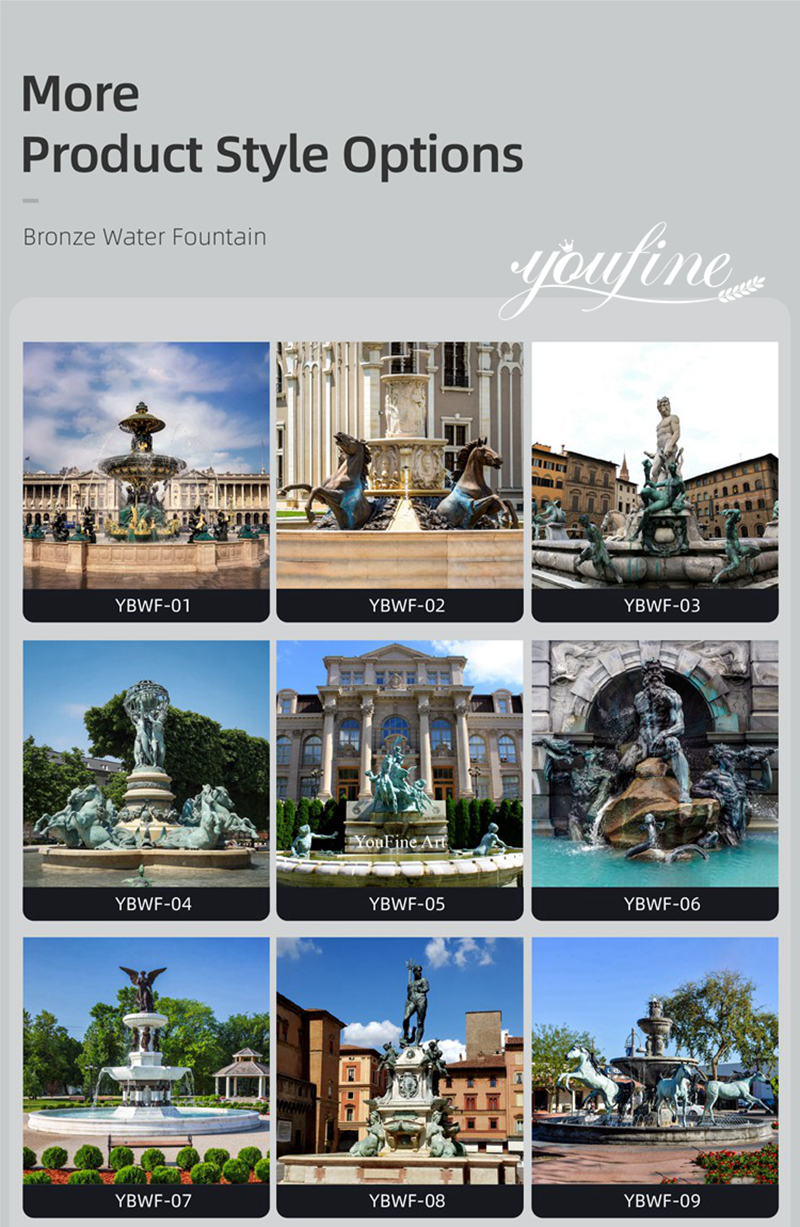 ---
About us
YouFine foundry includes custom bronze children's portraits, custom made full size figure portraits, custom bronze US Military statues and bronze Veterans monuments, custom bronze dog statues and life-size dog portraits, heroic size custom bronze monuments and custom life-size bronze portrait memorial statues. Some of these statues may be limited edition releases but most are commissioned custom made bronze sculptures created by YouFine for governments, business, military, families, and non profits.What ever the subject matter, YouFine can create a custom bronze statue or monument that will touch the hearts of those who see it. She has a knack for making life-size bronze portrait statues that actually look like the individual.
Looking for bronze sculpture ?
Tell us what you need by filling in the form