---
Custom Bronze Dancing Statues Details:
Here we show you another custom bronze statues case about sister and brother dancing. The client sent us photos of brother and sister dancing, and he wanted a life-size bronze sculpture. This photo depicts the sister wearing a skirt with a sweet smile. The younger brother is wearing a white shirt, holding his sister's hand and dancing happily together. We first sculpt the 1:1 model with clay to maintain the life-size ratio. Once the customer approved the model, we produced the exact same lost wax bronze figure sculpture. In the end, a bronze custom sculpture with two figures standing on a square base was obtained.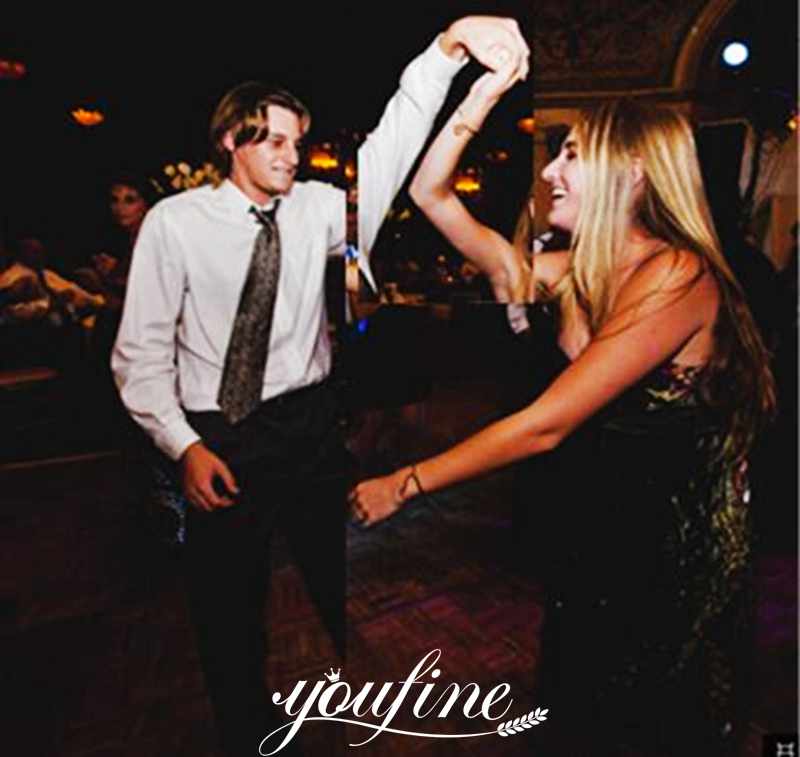 Custom Bronze Statues Price:
If you also want a customized bronze sculpture, leave your message, and we will have a dedicated person to contact you. Next you need to give us multi-angle pictures, the more, the better. We will give you a free quote about  production schedule and cost. We will quote accordingly according to the character details and complexity of your product. Then we will start to make custom bronze sculptures with 30% advance payment. It usually takes 2-3 months to complete and deliver the custom bronze. During the process, we will update you with product pictures every three days. Once we see the details of your request, we will be able to give you more details.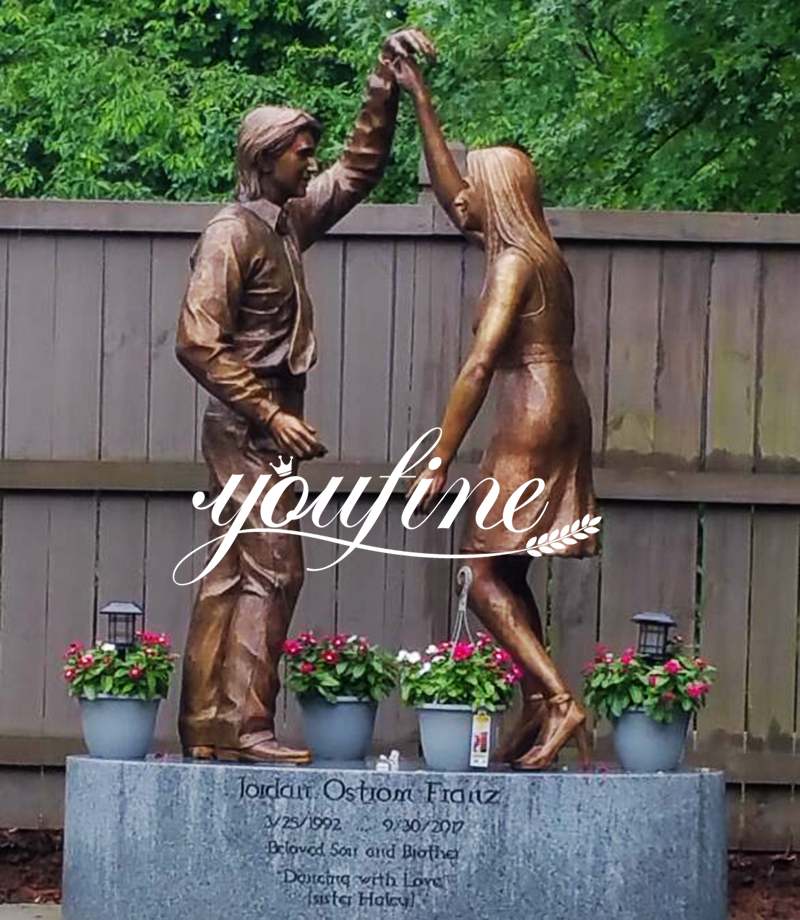 More Custom Sculpture Examples:
We have specialized in custom bronze sculptures for many years, not limited to bronze figures, bronze busts, bronze reliefs, etc. Simply put, we can make anything in bronze. Would you like a bronze statue of you, or a bronze bust of your lover? Get the exhibits you browsed to a certain museum and want to own them. We will copy exactly the same bronze products to you. The following shows you a few examples that our customers entrust us to make. If you order more, you will get more products.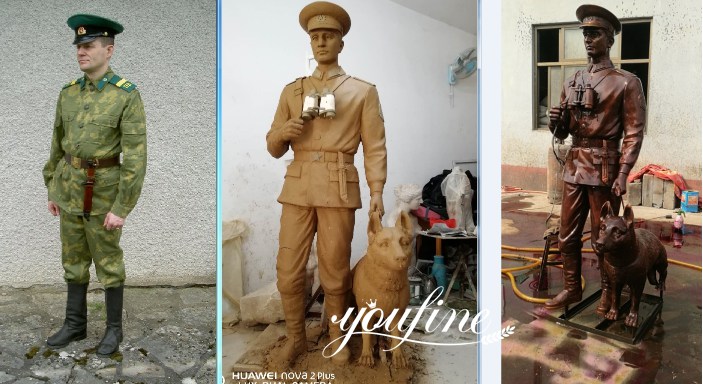 Craftsmanship:
All of our bronze sculptures are using the traditional lost wax method. This is the same method used by ancient civilizations to create bronze sculptures. The production of "lost wax" bronzes is a complicated and time-consuming process, and the completion of bronze production tasks requires to be specialized technical expertise. The biggest advantage is the perfect preservation of details. The most famous and commonly used process for manufacturing "lost wax" is casting bronze. The wax bronze sculpture we lost was made using the same technique.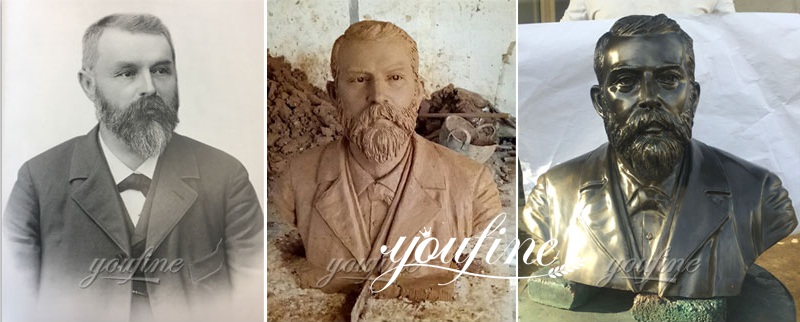 When ordering multiple copies, the price of each piece of bronze will be reduced. Consult us for the best price!
---
About us
YouFine foundry includes custom bronze children's portraits, custom made full size figure portraits, custom bronze US Military statues and bronze Veterans monuments, custom bronze dog statues and life-size dog portraits, heroic size custom bronze monuments and custom life-size bronze portrait memorial statues. Some of these statues may be limited edition releases but most are commissioned custom made bronze sculptures created by YouFine for governments, business, military, families, and non profits.What ever the subject matter, YouFine can create a custom bronze statue or monument that will touch the hearts of those who see it. She has a knack for making life-size bronze portrait statues that actually look like the individual.
Looking for bronze sculpture ?
Tell us what you need by filling in the form