---
Bronze Customized Sculptures Introduction:
This bronze customized statue is so beautiful. This is a girl who is dancing. We can see that this girl has an elegant posture and a confident look. This sculpture sculpts the girl's movements, looks, and other details in every detail. We can see the ups and downs of the muscles, and the folds of the skirt. Every detail of this sculpture is so perfect and amazing. It is really hard to believe that this sculpture was restored by an artist who just refers to a photo.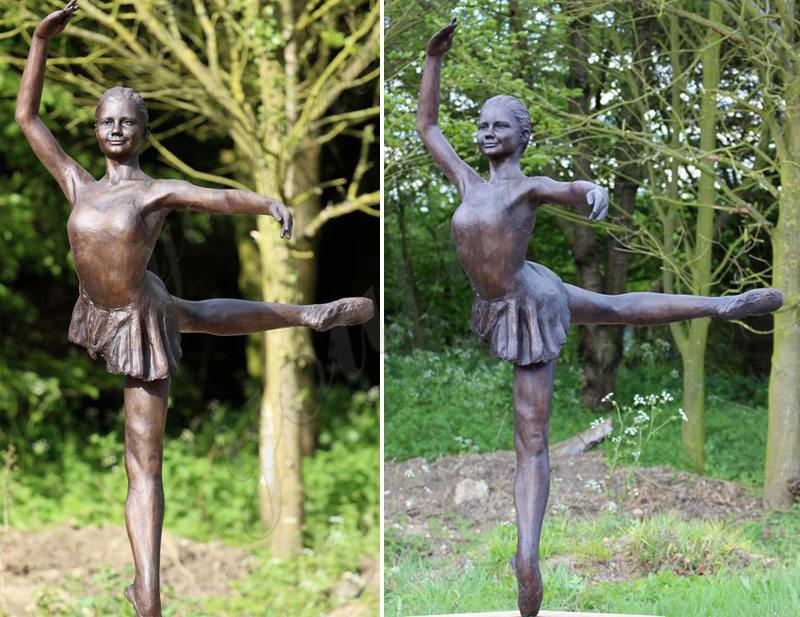 Customer Feedback:
This bronze customized statue is highly realistic and satisfied the customers. After receiving this sculpture, our customers were very surprised and immediately took a photo with the sculpture and sent us feedback. This is because we used high-quality bronze when making this sculpture. At the same time, our sculpture artists also pay great attention to details and do not ignore every small detail. In the end, a sculpture that satisfies customers like this has been produced.
Why Choose YouFine:
YouFine has nearly 40 years of bronze sculpture casting experience and a 40,000 square meter bronze sculpture production base. We focus on custom projects for various historical celebrities, memorial characters, mythological characters, and Western characters. The best quality bronze materials and the most advanced casting techniques are used when making sculptures. We have reliable quality and reasonable prices. Our artists have superb carving techniques, they can restore any sculpture you need. Here are some custom sculptures of our clients, you can enjoy them: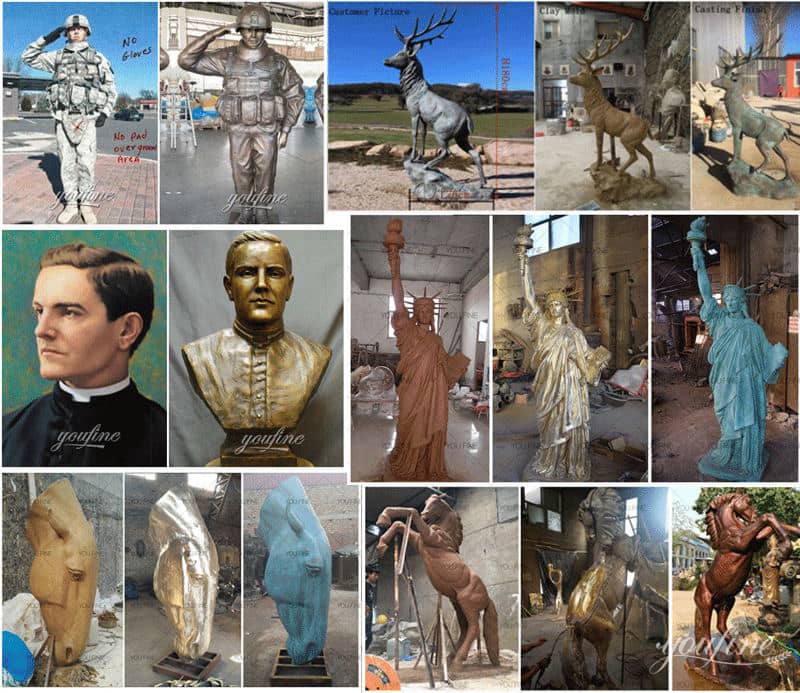 Transportation and Packing:
YouFine has been engaged in the export of sculptures for many years, and our sculptures can be found in many countries and regions in the world. So we have rich experience in sculpture transportation. As YouFine's sculptures are medium and large high-quality sculptures, so the sculpture must not be damaged in the slightest during transportation. During so many years of transportation, we have also summed up a lot of packaging experience and have professional packaging technology. So you don't have to worry about the safety of the sculpture during transportation. And in order to protect your interests to the greatest extent, we will also purchase full insurance for your sculpture.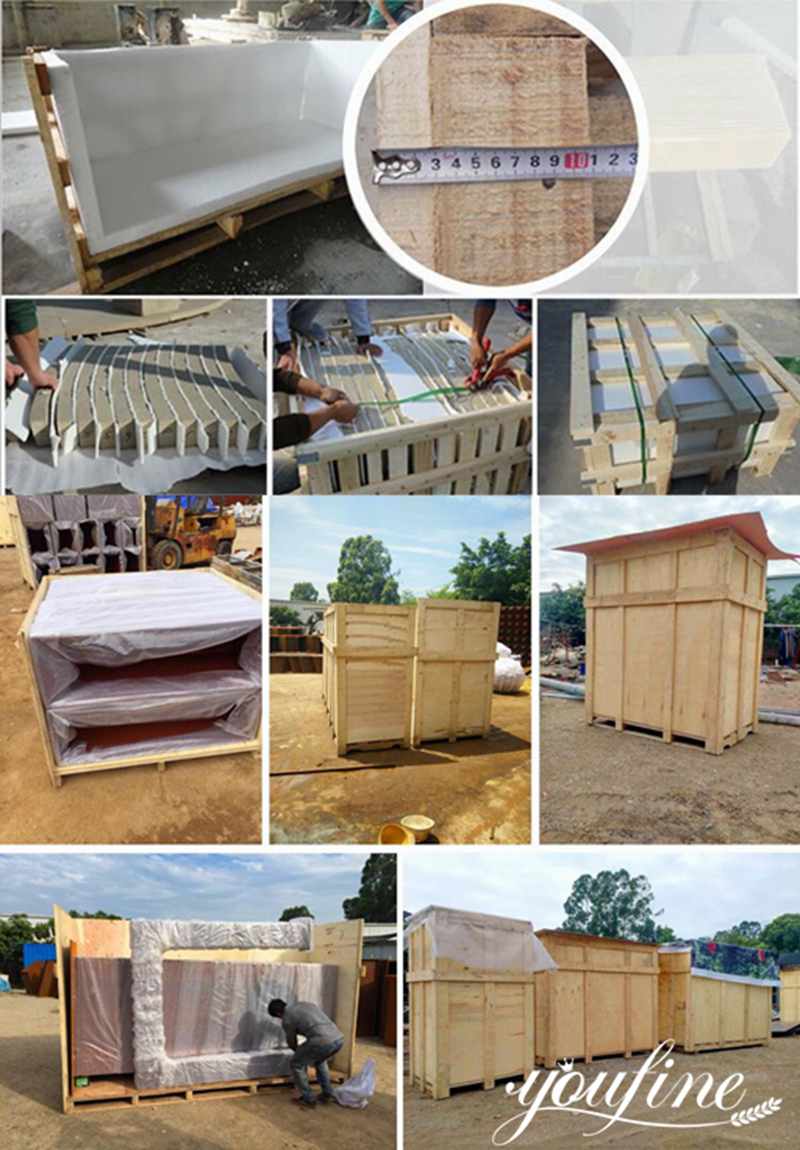 If you want to customize a bronze sculpture for yourself, YouFine will be your best choice. YouFine's bronze customized statue would not let you down.
---
About us
YouFine foundry includes custom bronze children's portraits, custom made full size figure portraits, custom bronze US Military statues and bronze Veterans monuments, custom bronze dog statues and life-size dog portraits, heroic size custom bronze monuments and custom life-size bronze portrait memorial statues. Some of these statues may be limited edition releases but most are commissioned custom made bronze sculptures created by YouFine for governments, business, military, families, and non profits.What ever the subject matter, YouFine can create a custom bronze statue or monument that will touch the hearts of those who see it. She has a knack for making life-size bronze portrait statues that actually look like the individual.
Looking for bronze sculpture ?
Tell us what you need by filling in the form