---
Custom Statue of Yourself Introduction:
The custom statue of yourself is a very interesting thing. Many people like to build a statue tailored for themselves so that they can achieve immortality in another sense. This thing sounds cool. If you have this idea, YouFine can give you a good choice. The sculpture shown in the picture below is a customized statue from our client. Our client sent us a few photos and said some of his thoughts. After careful study, our artist restored every detail perfectly.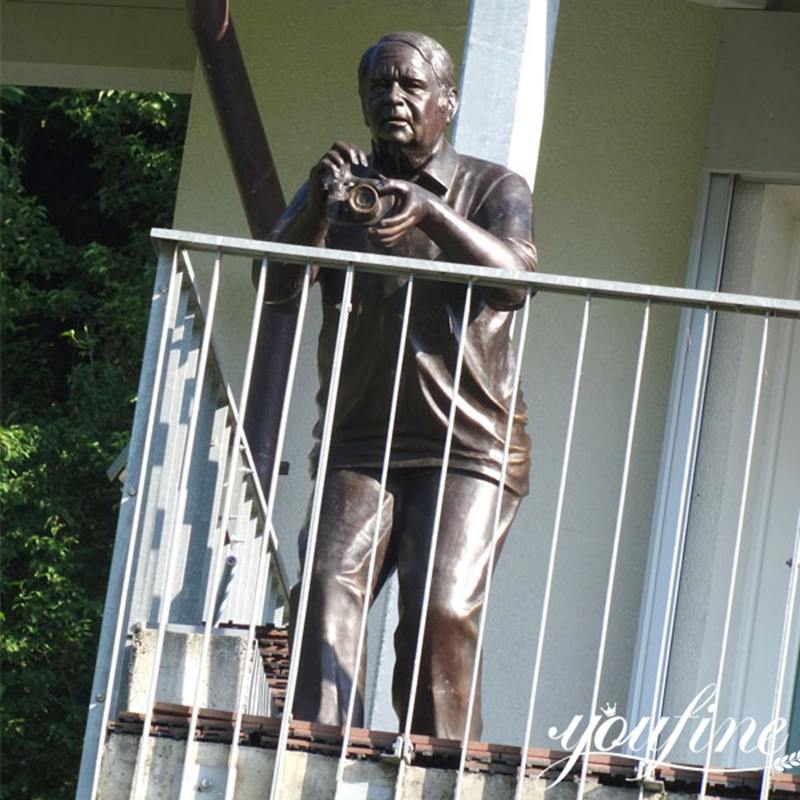 About Custom Statues:
If you want a custom statue of yourself, YouFine would be a good choice. YouFine is a very professional copper sculpture casting factory. We can cast all kinds of high-quality, highly-reduced copper sculptures. As long as you give us a picture, we can customize the most perfect and most restored sculpture for you. Our factory has been established for more than 40 years and has a professional sculpture production team. Our artists have decades of experience in bronze sculpture casting and superb production techniques. So you can rest assured of the quality and details of our sculptures.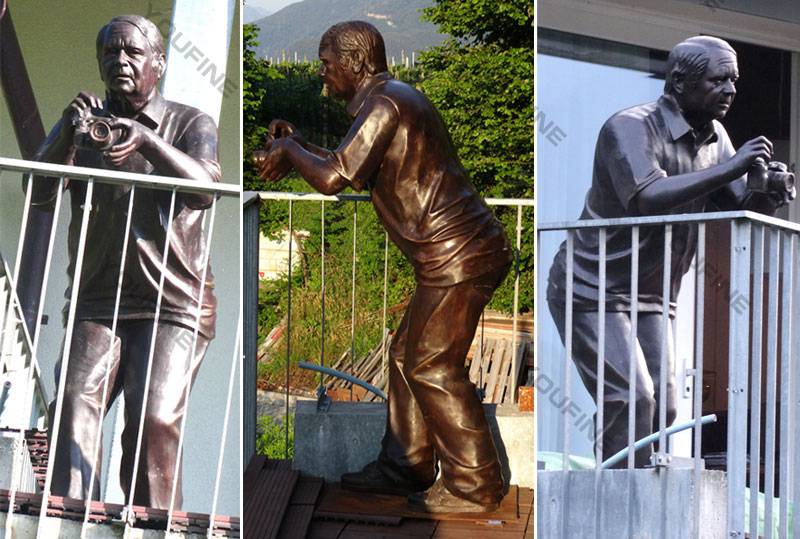 About Clay Models:
The most basic step in the bronze casting process is to make a clay model. After our customer sent us photos, our top clay model master made a perfect clay model according to the photo. After the clay model is made, our salesman will send photos and videos to the customer, so that the customer can check the details of the clay model and determine the final details of the sculpture. After the customer confirms that it is correct, we will start the real bronze casting. After each important step in the process, our salesperson will send process photos and videos to customers. And we would adjust and modified according to the customer's suggestion.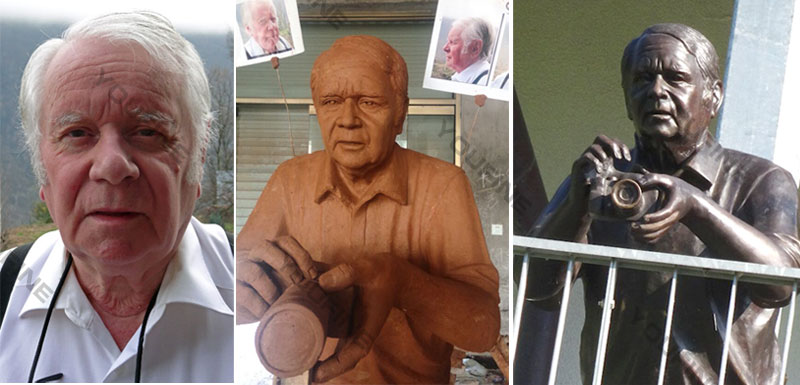 Good Customer Feedback:
YouFine is a very professional sculpture factory and has received many customized orders from customers. Whether our clients want to customize their own portraits or customize replicas of some famous sculptures. We can all perfectly meet customer requirements according to their requirements. Customers will also be very happy after receiving the sculptures and praise these sculptures as amazing. And some customers can't wait to take photos and give us some good feedback pictures.
If you have an idea for a Custom Statue of Yourself, you can contact us at any time. YouFine will create the sculpture that suits you best. YouFine is also looking for agents and partners all over the world. If you have this intention, we welcome your contact.
---
About us
YouFine foundry includes custom bronze children's portraits, custom made full size figure portraits, custom bronze US Military statues and bronze Veterans monuments, custom bronze dog statues and life-size dog portraits, heroic size custom bronze monuments and custom life-size bronze portrait memorial statues. Some of these statues may be limited edition releases but most are commissioned custom made bronze sculptures created by YouFine for governments, business, military, families, and non profits.What ever the subject matter, YouFine can create a custom bronze statue or monument that will touch the hearts of those who see it. She has a knack for making life-size bronze portrait statues that actually look like the individual.
Looking for bronze sculpture ?
Tell us what you need by filling in the form