---
Bronze Cyclist Sculpture description:
This modern Bronze Cyclist Sculpture depicts the handsome movements of a person riding a bicycle. This piece has an original metallic bronze finish. The geometrically abstract bronze bicycle design looks simple and ingenious. It's perfect for anyone who is into cycling, road cycling, sports or loves this metal art. Any ideas, don't hesitate to contact us! But the latter remains his favorite subject. With this metal, he could create magnificent works that are more than two meters high, longitudinally human-shaped, and difficult to define.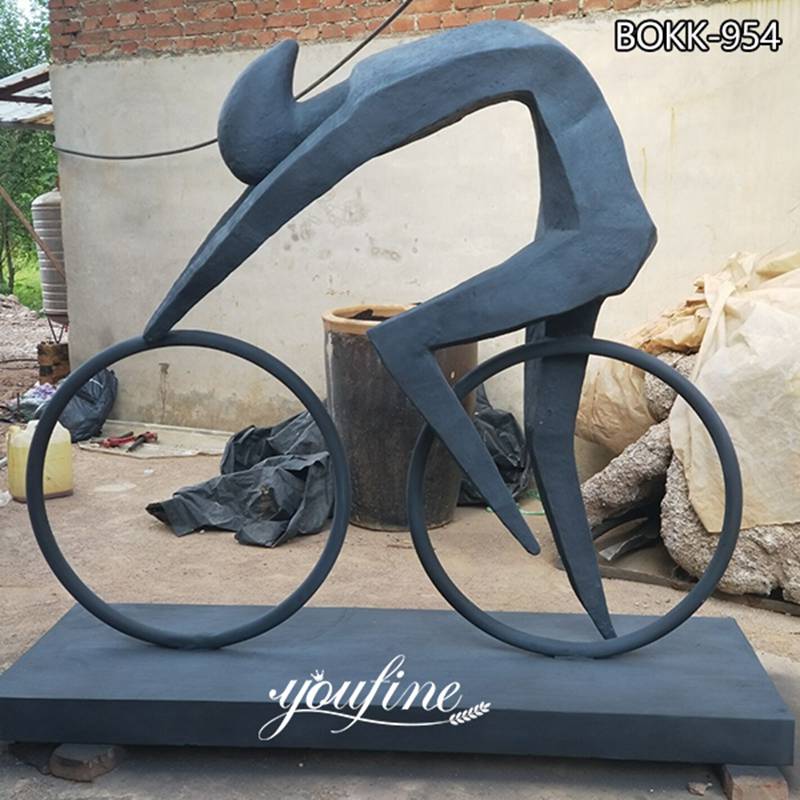 Suitable for a Variety of Places:
Bronze Cyclist Sculpture is suitable for different occasions. If your house has a large front yard or large garden, this sculpture is a perfect decoration for your home, it is a work of art. Imagine putting this sculpture in your garden or yard. More than just decorating and beautifying your garden. And if the living room has enough interior space, it is also very suitable. And this sculpture could also be placed on the street or in a hotel.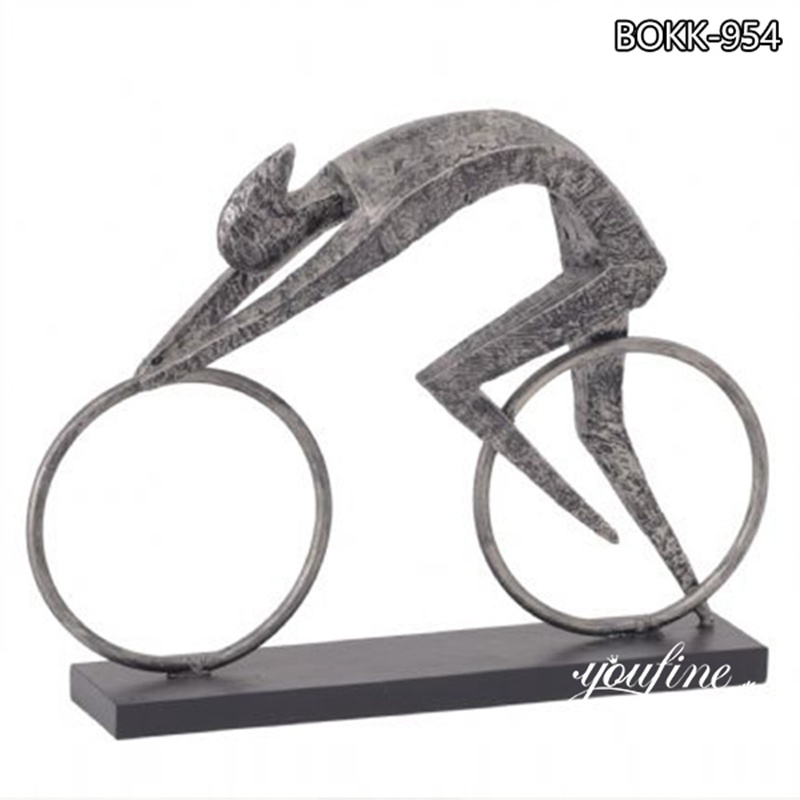 Quality Craftsmanship:
Each of our Bronze Cyclist Sculptures is handcrafted using the lost wax bronze casting technique. We have professional carvers in charge of making molds from clay. At the time of casting, the traditional lost wax method is used to ensure that every detail of the sculpture is intact. At the same time, we also have very good preferential policies. We have a ready-made model of this statue if you are satisfied with the size of the model. We could deduct the model fee for you. This not only saves money but also time.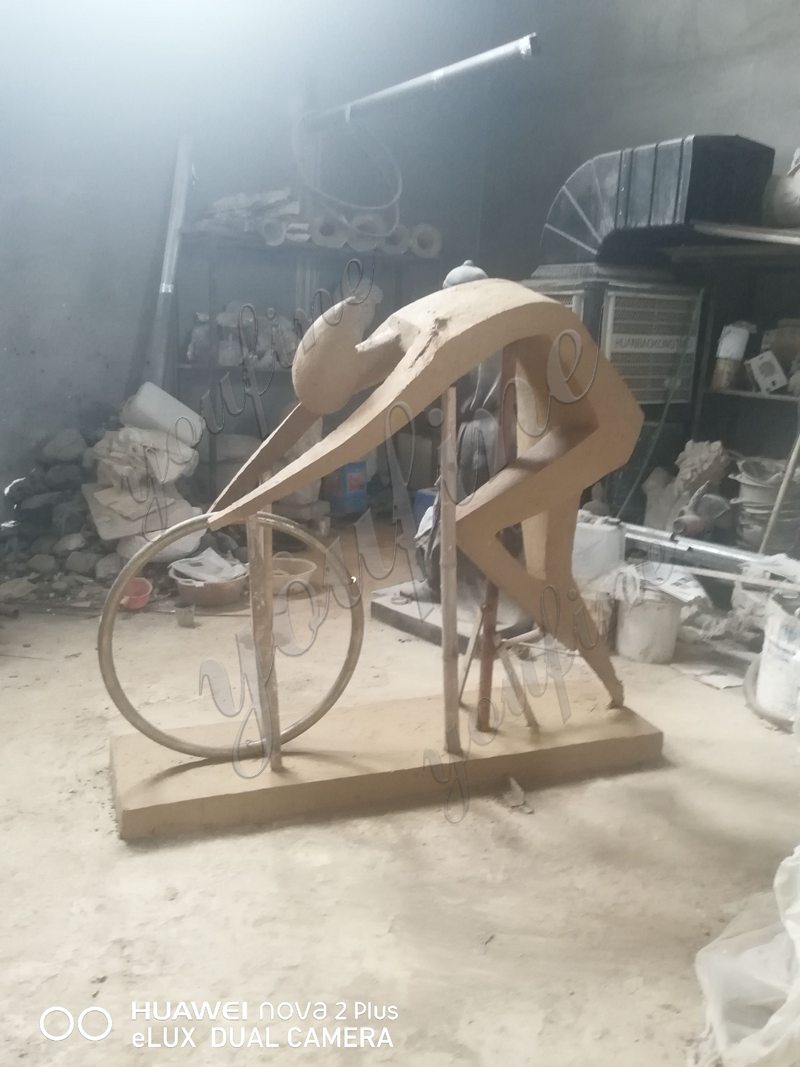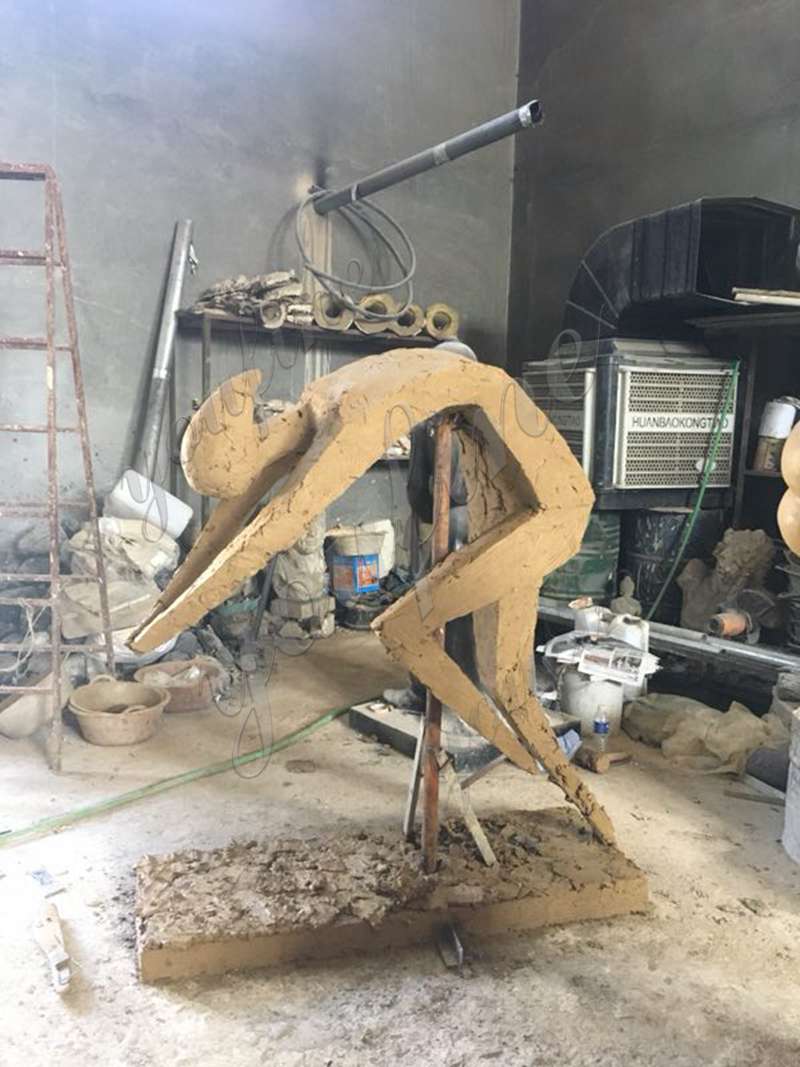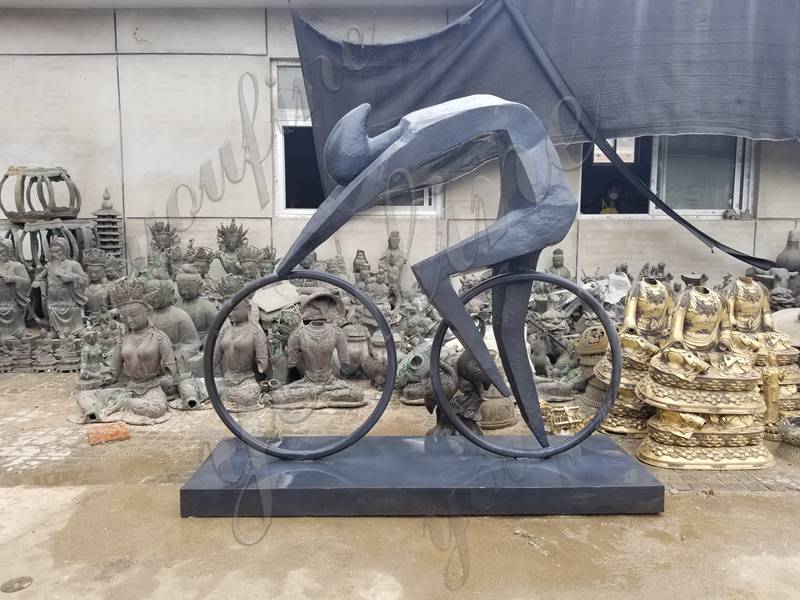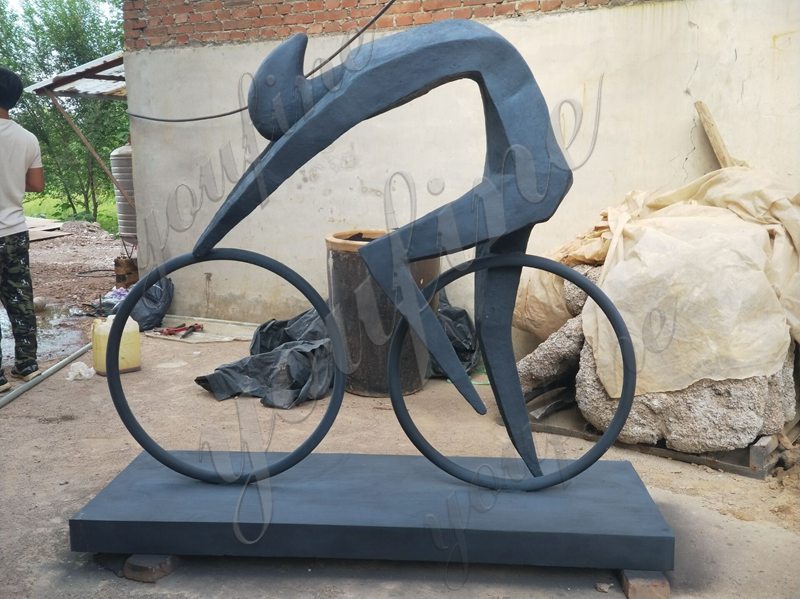 Custom Made:
This modern bronze abstract cyclist sculpture captures the feeling of power and speed. This modern abstract sculpture features minimalist geometric forms. This also adds a lot of color to the plot and exudes infinite charm. Each piece is an individual handmade product, so it is the same item. They would be slightly different so no two items are the same. You would be unique, nothing in the world is the same.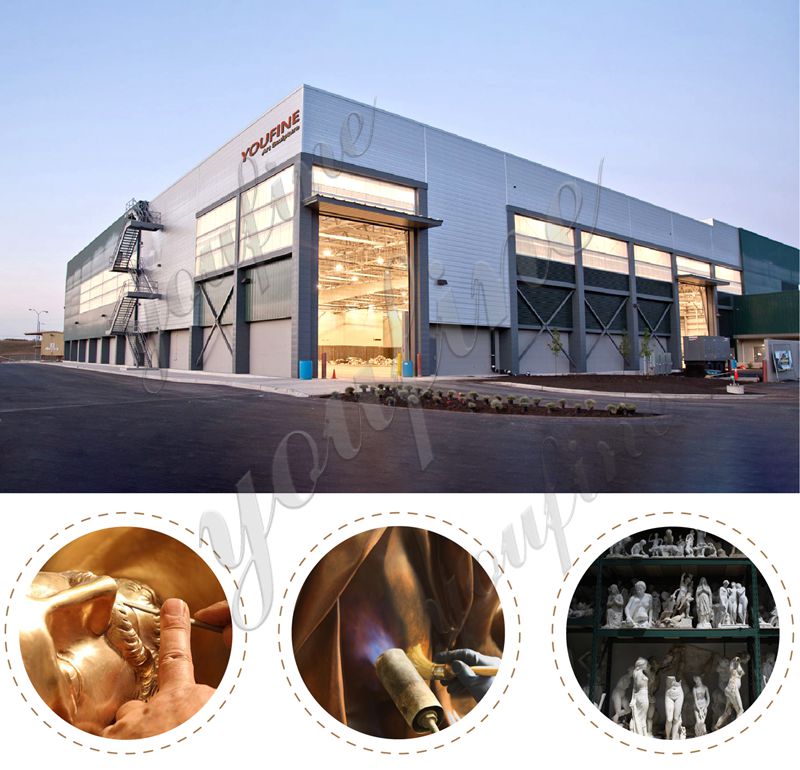 We are a company with 40 years of experience in the production and export of bronze sculptures. So our sculpture quality could be guaranteed, please contact us for more details about this sculpture
---
About us
YouFine foundry includes custom bronze children's portraits, custom made full size figure portraits, custom bronze US Military statues and bronze Veterans monuments, custom bronze dog statues and life-size dog portraits, heroic size custom bronze monuments and custom life-size bronze portrait memorial statues. Some of these statues may be limited edition releases but most are commissioned custom made bronze sculptures created by YouFine for governments, business, military, families, and non profits.What ever the subject matter, YouFine can create a custom bronze statue or monument that will touch the hearts of those who see it. She has a knack for making life-size bronze portrait statues that actually look like the individual.
Looking for bronze sculpture ?
Tell us what you need by filling in the form