---
Famous Fallen Soldier Garden Statue Details:
This famous fallen soldier garden statue depicts the sergeant Brown giving a hearty handshake to a little Iraqi child. This exquisite sculpture is Sgt. Dan Brown Memorial Soldier replica. This tall and strong soldier is wearing armor, carrying a standard backpack, helmet, and a spear on his leg. While the child in slippers moves forward and reaches his hand. Every details have shown the superb bronze casting technique of YouFine craftsmen.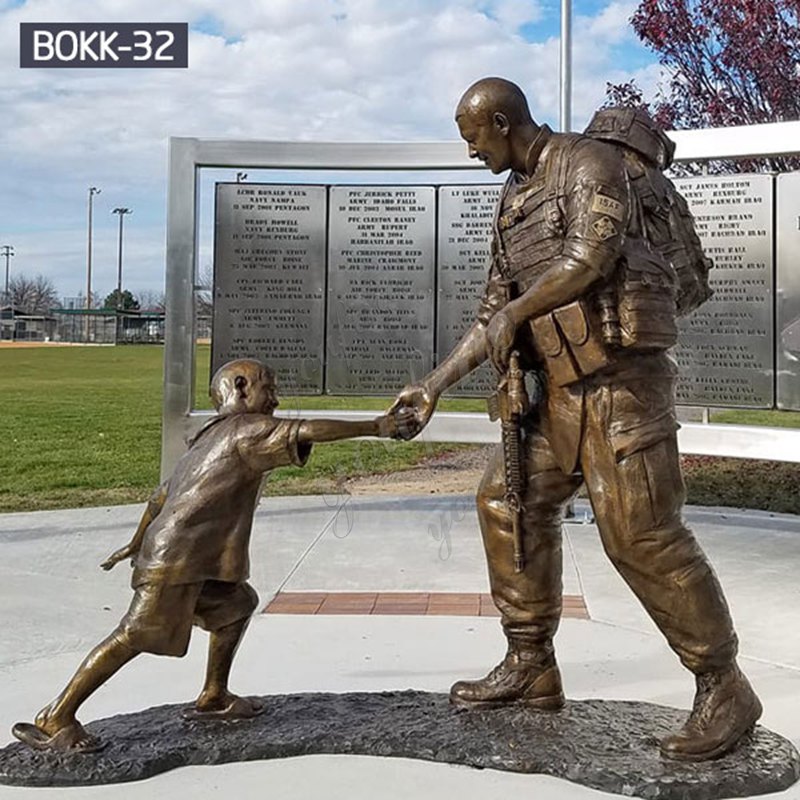 YouFine Top Masters:
YouFine top masters studied the history of this fallen soldier garden statues. They also looked at many Dan Brown's photos to reproduce every detail. Whether the characters, mechanical equipment, or uniform details, professional masters have demonstrated their superb skills well. Especially the soldier's relaxed smile, YouFine top masters capture the spirit of the man. Especially the eyes, we all know that eyes are the window to the soul, YouFine masters handle it very well.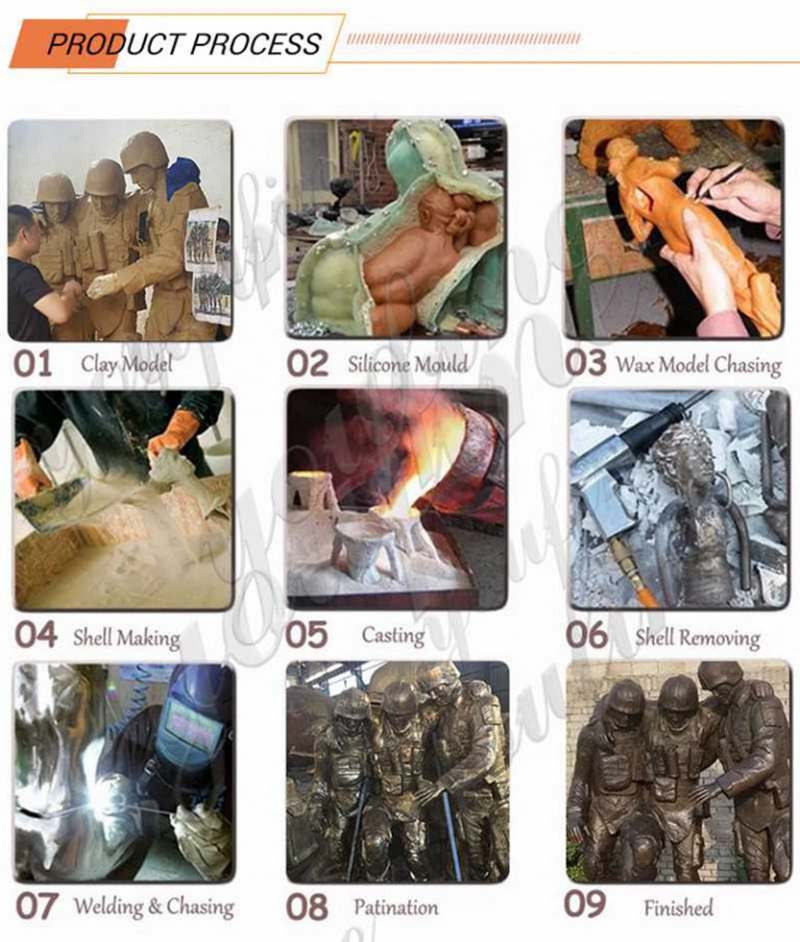 Original Designs:
The Sgt. Dan Brown Memorial Soldier was originally in Forsyth Park in Jerome, Idaho. It's to commemorate  the Idaho soldiers from Idaho who lost their lives fighting in Afghanistan and Iraq. The statue will be the core part in the ground. The author Toritch is also a great portrait sculptor. YouFine are capable of making any kinds of famous fallen soldier garden statues for you.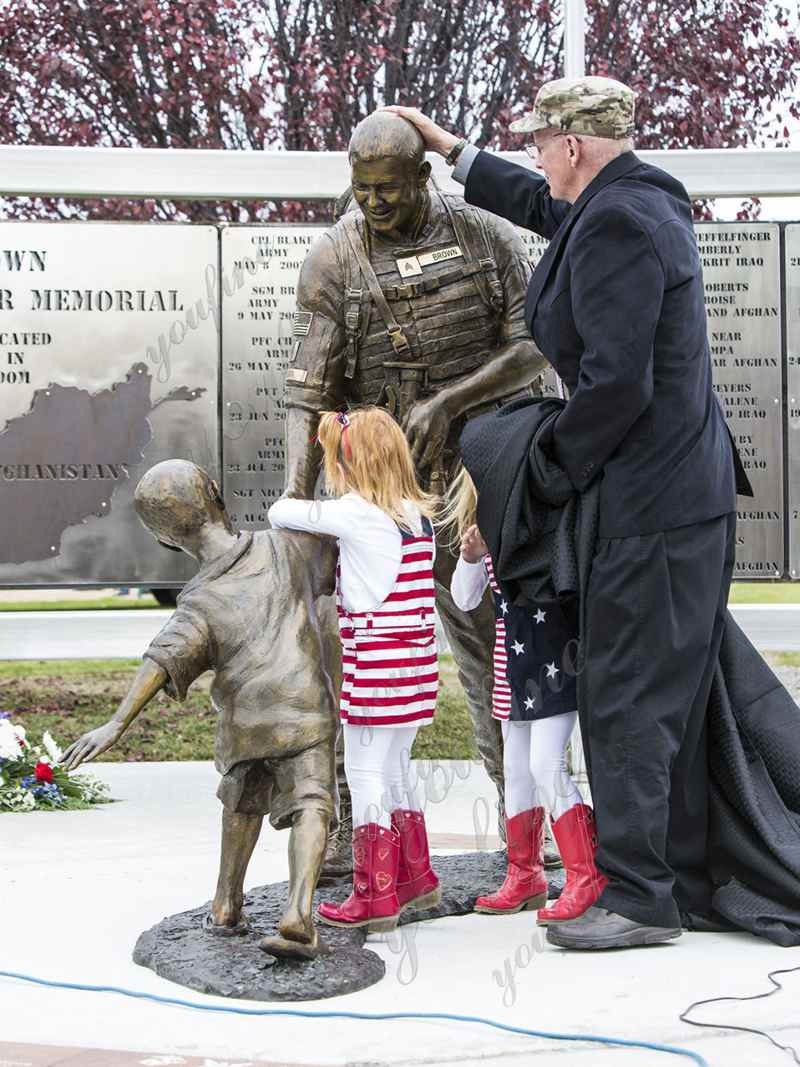 More Bronze Solider Designs:
This life-size fallen soldier garden statue is very popular in parks or squares. People can look back at the past history and cherish the present happiness. In addition to this, YouFine provides a variety of soldier sculptures with different designs. Bronze navy soldiers, bronze battlefield cross garden statues, bronze army soldiers, etc. are all available. As long as you provide a drawing, our talented master can make the same shape for you.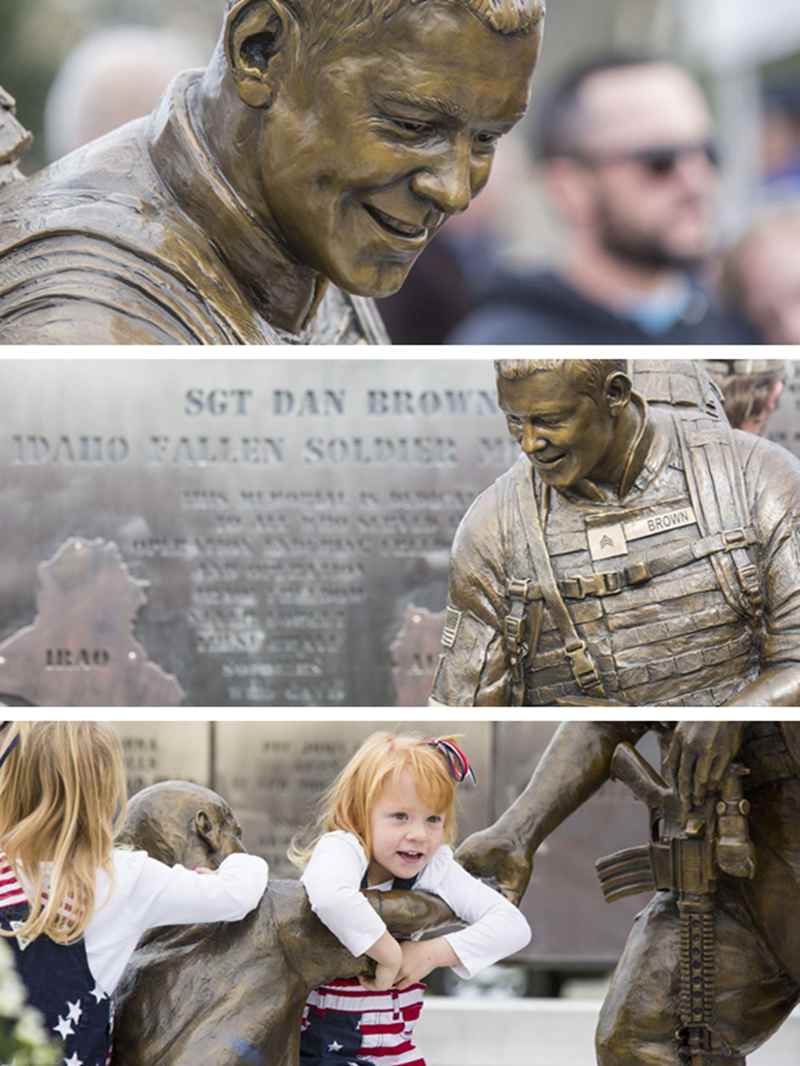 YouFine top masters make any bronze figure filled with soul!
---
About us
YouFine foundry includes custom bronze children's portraits, custom made full size figure portraits, custom bronze US Military statues and bronze Veterans monuments, custom bronze dog statues and life-size dog portraits, heroic size custom bronze monuments and custom life-size bronze portrait memorial statues. Some of these statues may be limited edition releases but most are commissioned custom made bronze sculptures created by YouFine for governments, business, military, families, and non profits.What ever the subject matter, YouFine can create a custom bronze statue or monument that will touch the hearts of those who see it. She has a knack for making life-size bronze portrait statues that actually look like the individual.
Looking for bronze sculpture ?
Tell us what you need by filling in the form