---
Welcome to our world of custom bronzes, where we proudly present the mesmerizing Charlie Chaplin statue. Created with the finest bronze materials, this statue showcases vivid details that capture the essence of Charlie Chaplin's iconic persona. Delve into the enchanting world of our custom bronze sculptures and discover the magic they bring to any space.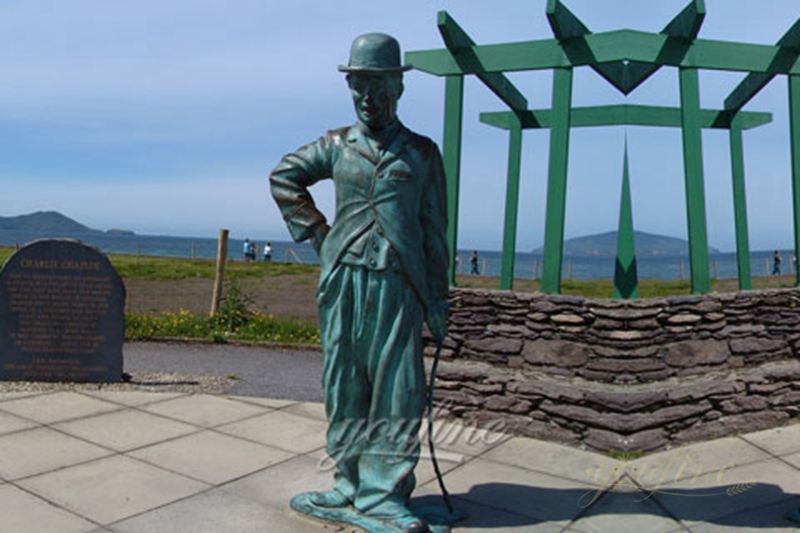 Exquisite Craftsmanship: A Tribute to Charlie Chaplin
Behold the stunning Charlie Chaplin statue, meticulously crafted by our skilled artisans. Each intricately sculpted detail breathes life into this beloved figure, immortalizing his timeless charm. With every glance, you'll witness the remarkable craftsmanship that captures Charlie Chaplin's iconic presence.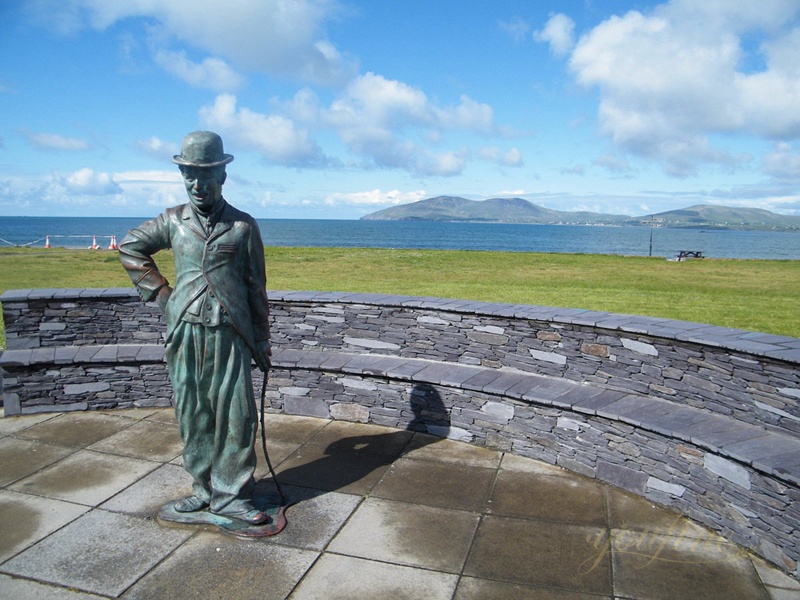 Patina Coloring: Beauty that Endures
To enhance the visual allure of the Charlie Chaplin statue, we employ a chemical patina coloring technique. The result is a magnificent surface adorned with captivating patina hues. Not only does this coloring add to its charm, but it also ensures long-lasting vibrancy that will gracefully age over time, becoming even more naturally captivating.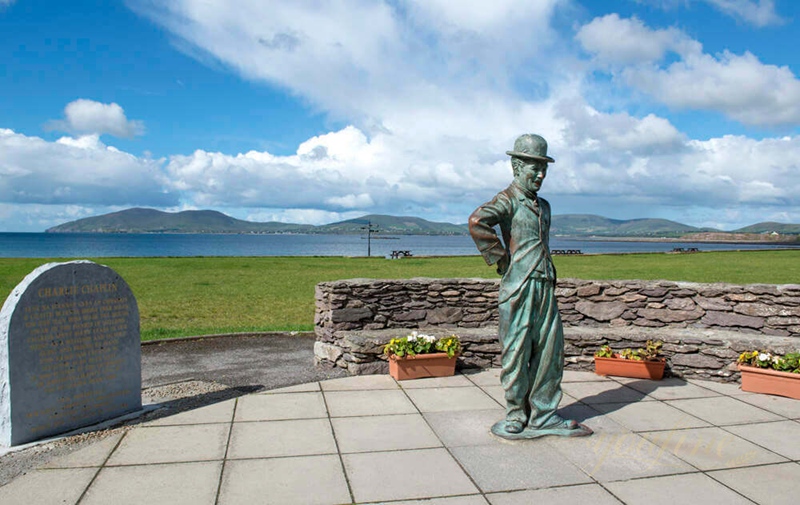 From Clay to Bronze: The Journey of Artistic Precision#
At YouFine, the creation of our lifelike Charlie Chaplin statue begins with a clay model. Our talented clay artists possess a rare skill for sculpting intricate details, capturing the essence of the subject with utmost precision. This meticulous process ensures that the final bronze statue embodies the spirit and character of Charlie Chaplin in remarkable detail.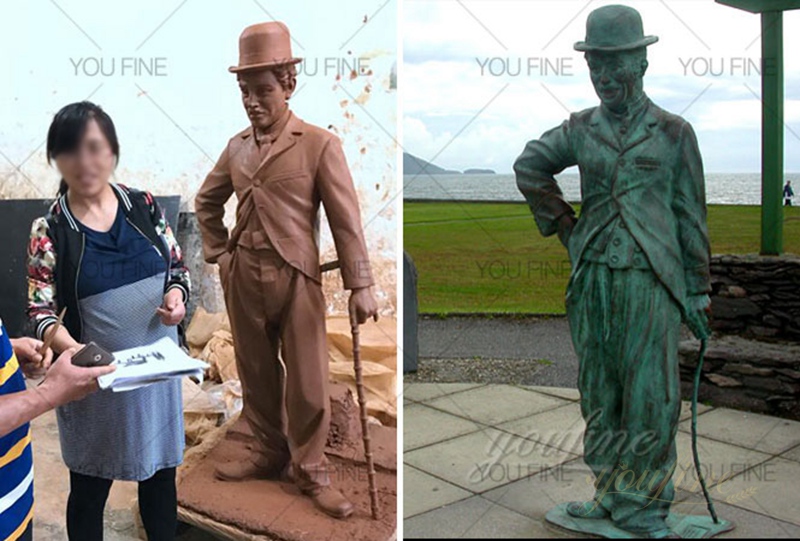 Customization: Bringing Your Vision to Life
In addition to our captivating Charlie Chaplin statue, we offer customization services to bring your unique ideas to life. Whether you desire a personalized Charlie Chaplin sculpture or other iconic figures, our experienced team is adept at creating bespoke bronze statues. Benefit from our wealth of experience in crafting custom bronze statues of various personalities.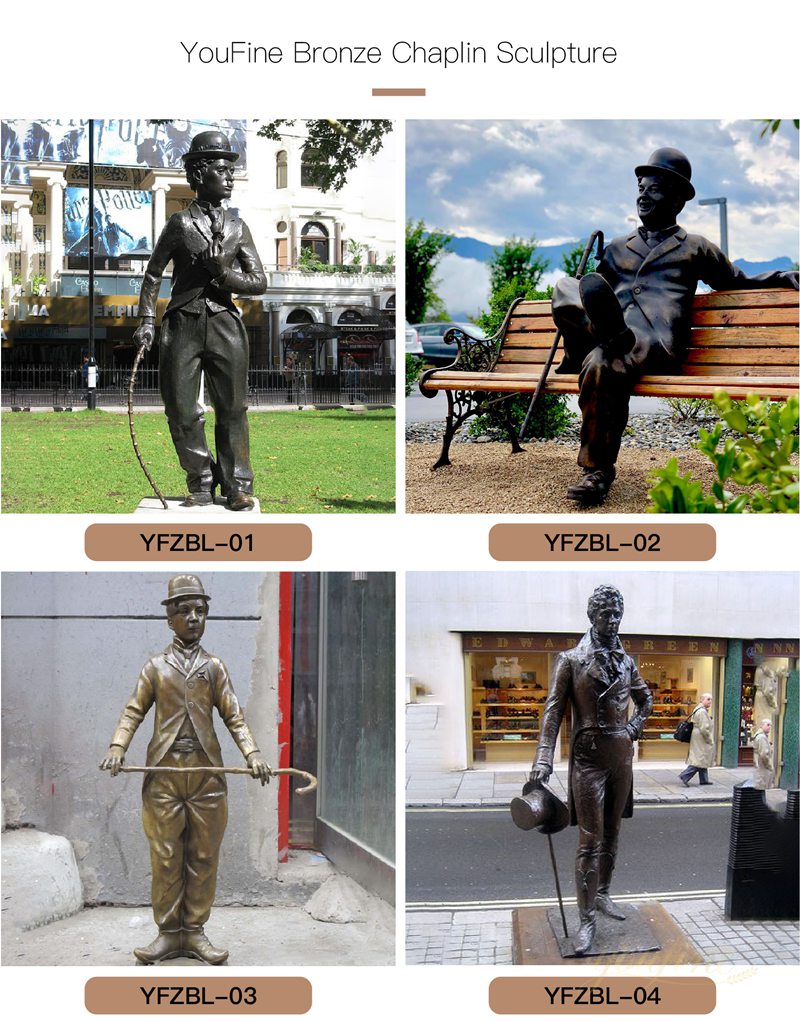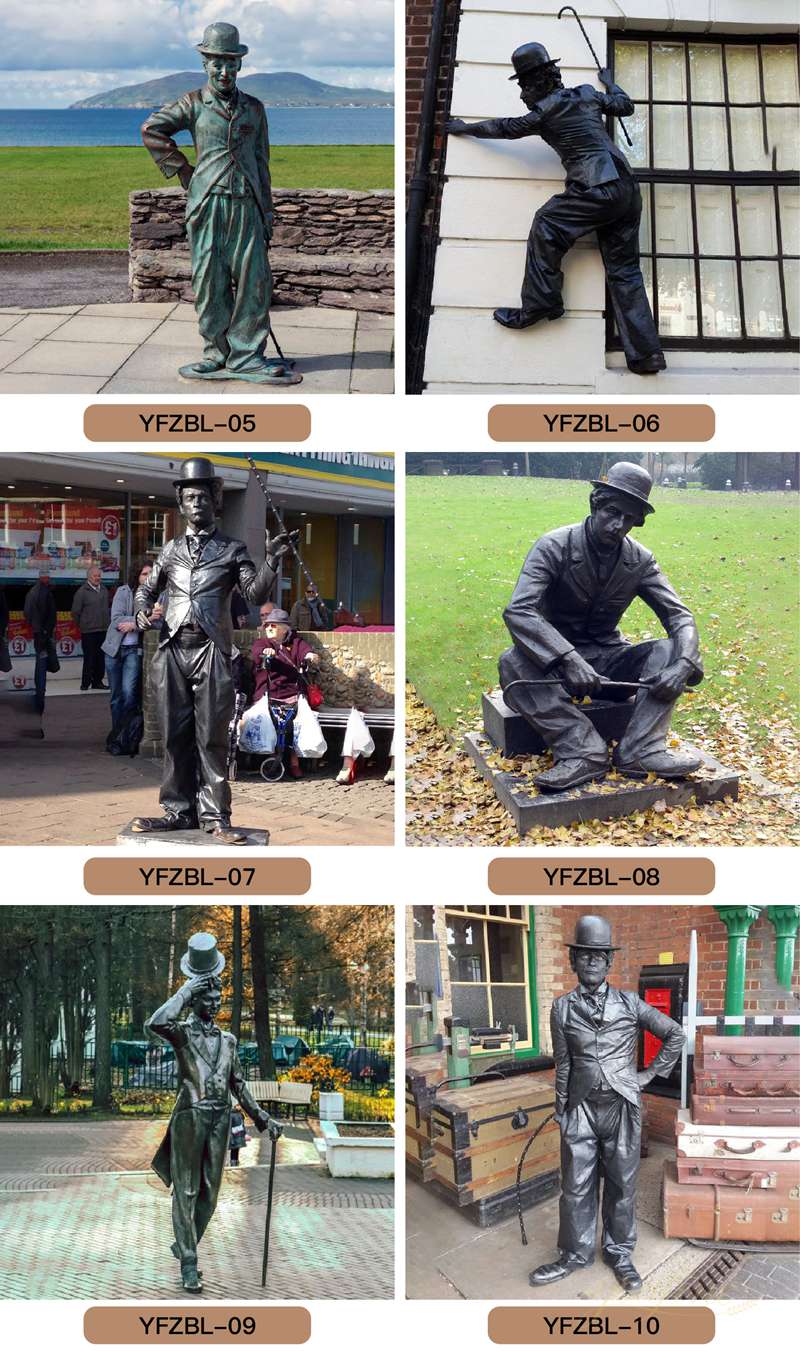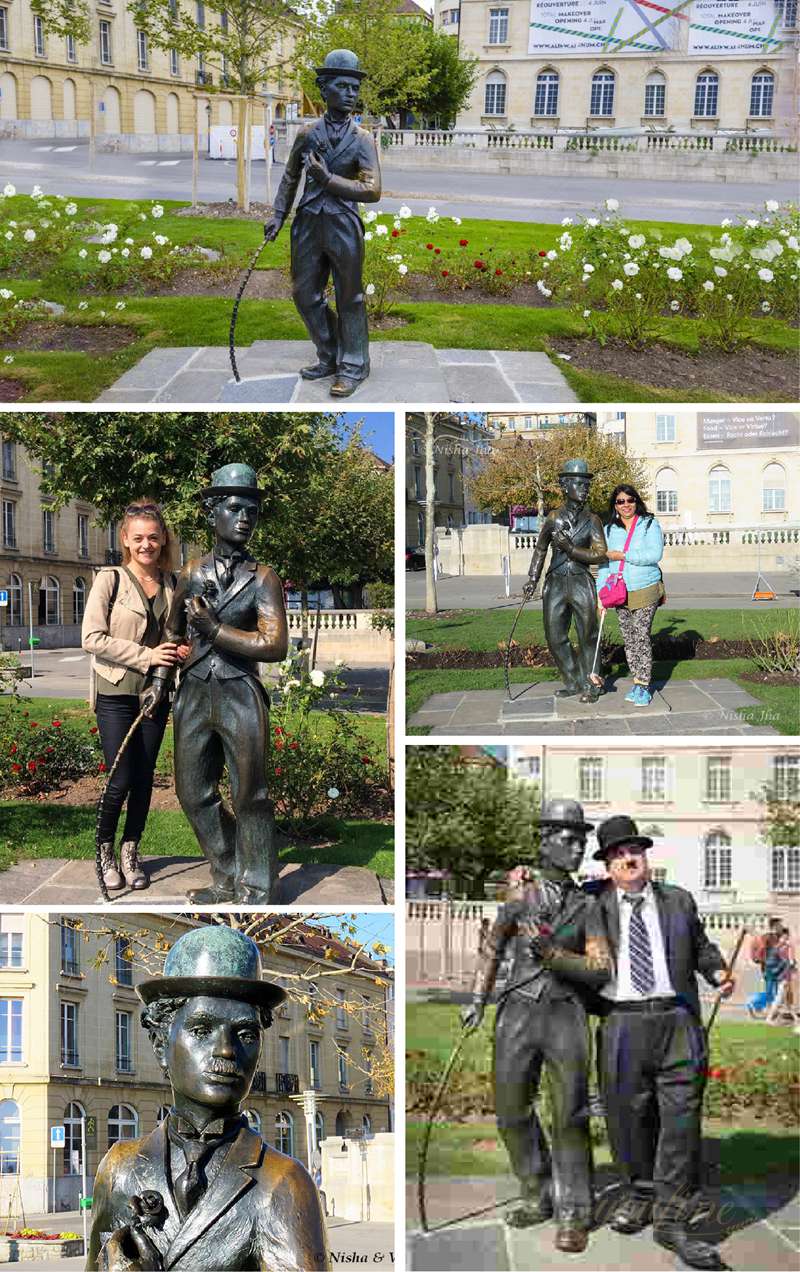 For more information, please contact us at any time.
---
About us
YouFine foundry includes custom bronze children's portraits, custom made full size figure portraits, custom bronze US Military statues and bronze Veterans monuments, custom bronze dog statues and life-size dog portraits, heroic size custom bronze monuments and custom life-size bronze portrait memorial statues. Some of these statues may be limited edition releases but most are commissioned custom made bronze sculptures created by YouFine for governments, business, military, families, and non profits.What ever the subject matter, YouFine can create a custom bronze statue or monument that will touch the hearts of those who see it. She has a knack for making life-size bronze portrait statues that actually look like the individual.
Looking for bronze sculpture ?
Tell us what you need by filling in the form