---
Custom Bronze Statue Details:
This life-size custom bronze statue was made for Salim Al-Basri, a famous Israeli actress and writer. The striking bronze green makes this sculpture very memorable. Bronze sculptures can also give countless patina colors. My metal art sculptures are original, contemporary, naturally inspired and timeless. After a thousand years, my intention is that, they will still inspire curiosity and joy.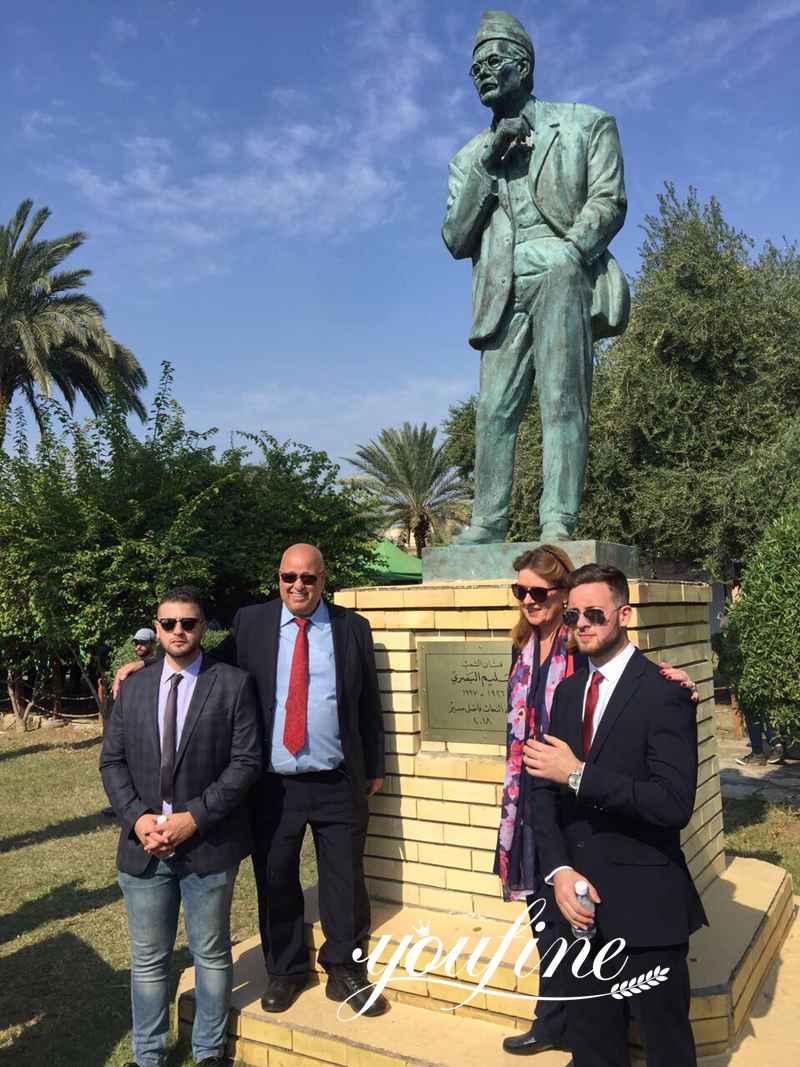 Customers Visit YouFine:
The first step in making bronze is to make a clay mold, which can directly affect the formation of the final sculpture. Our customers personally come to the factory to check the details of the sculpture. We have revised every detail according to customer requirements. Finally, our customers are very satisfied. Then we started casting bronze. They are also very satisfied and take a photo with YouFine staff.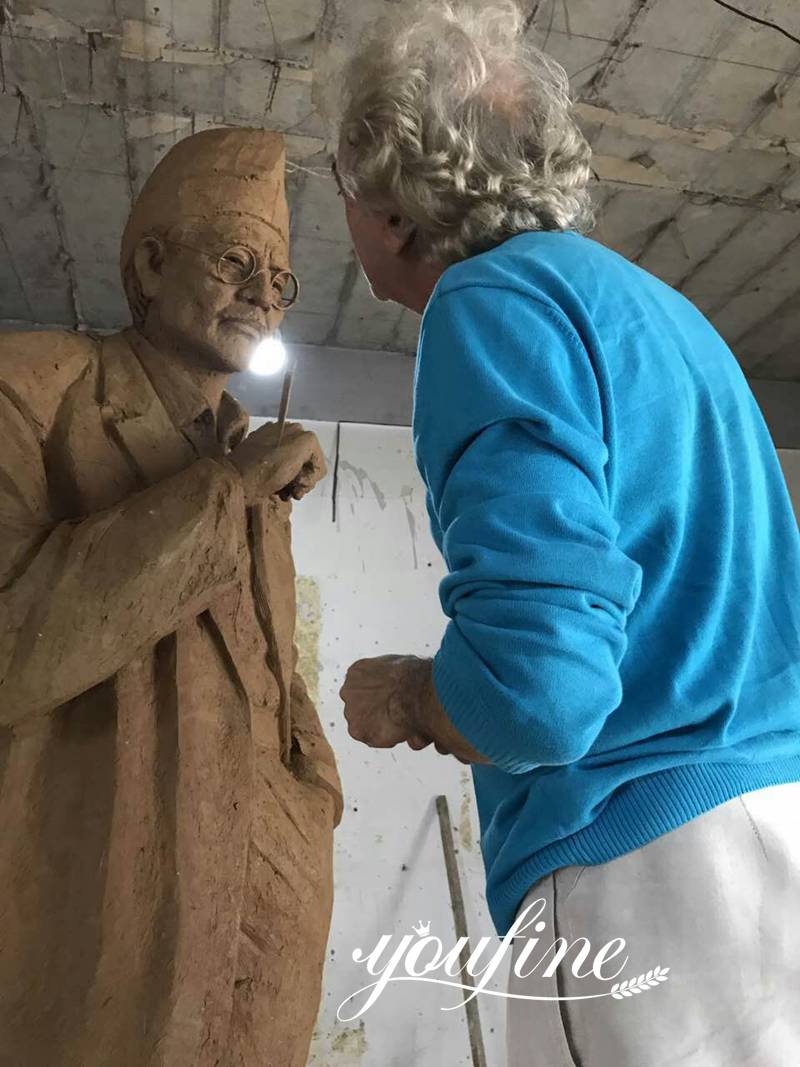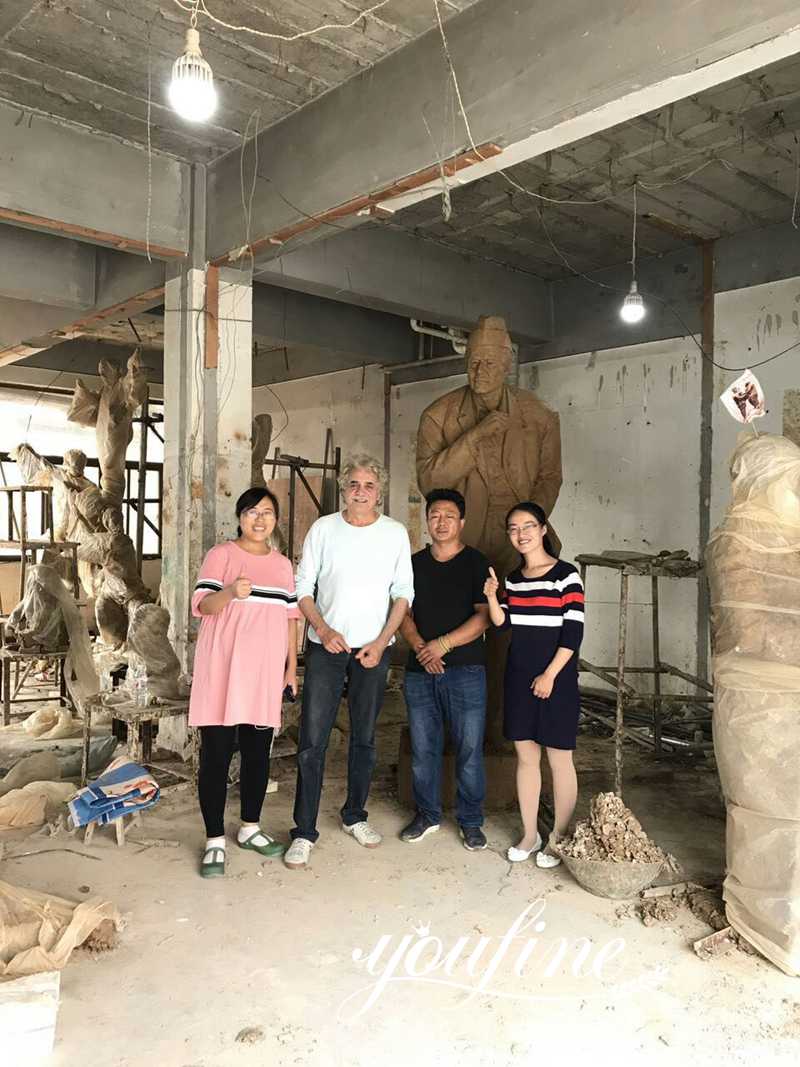 Customers Feedback:
I am honored that YouFine's customized bronze sculptures have been unanimously recognized by customers. It also reported locally and held an opening ceremony for our bronze statues. The popular actors and writers are well respected. This important event makes good memory on Salim Al-Basri with Iraqi people.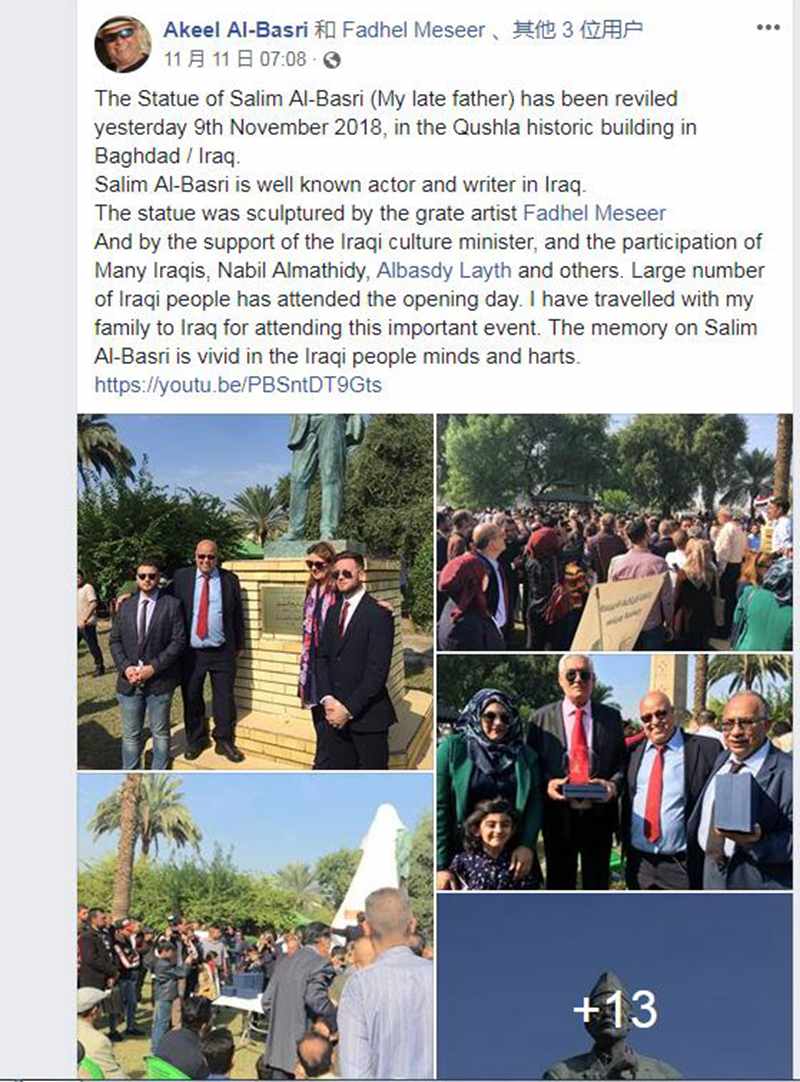 Custom Made:
I welcome the opportunity to provide you with commissioned custom bronze sculptures and modern metal sculptures that YouFine have made. Most of the works we do are customized according to the size, design and materials of the client. Occasionally I have completed sculptures here that can be shipped quickly. Please contact us via email-sales@youfine.com. I welcome your comments, suggestions and feedback.
I invite you to browse my gallery of sculptures made of bronze now. You will be astonished by how we made it!
---
About us
YouFine foundry includes custom bronze children's portraits, custom made full size figure portraits, custom bronze US Military statues and bronze Veterans monuments, custom bronze dog statues and life-size dog portraits, heroic size custom bronze monuments and custom life-size bronze portrait memorial statues. Some of these statues may be limited edition releases but most are commissioned custom made bronze sculptures created by YouFine for governments, business, military, families, and non profits.What ever the subject matter, YouFine can create a custom bronze statue or monument that will touch the hearts of those who see it. She has a knack for making life-size bronze portrait statues that actually look like the individual.
Looking for bronze sculpture ?
Tell us what you need by filling in the form