---
Background Information About the Life Size Bronze Sculpture:
In the spring of 2005, a Parisian gallery exhibits for the first time several bronzes by a young sculptor from Marseille, Bruno Catalano, including the life size bronze sculpture. These sculptures particularly stand out from the other pieces displayed in the window. To most people, they are travelers, walking, unruffled, suitcase in hand, except that their bodies are in bits, open to the wind and light. Here, the torso has almost disappeared; there, the arm looks like it was blown off by a shell. As they are, they look like they're coming back from far away, worn by centuries of erosion.
And yet, each retains his balance and coherence. There's more; looking at them up close, these exiles, these wounded people are not anonymous. Their faces are those of famous artists, starting with Vincent Van Gogh, with a thick beard and emaciated features.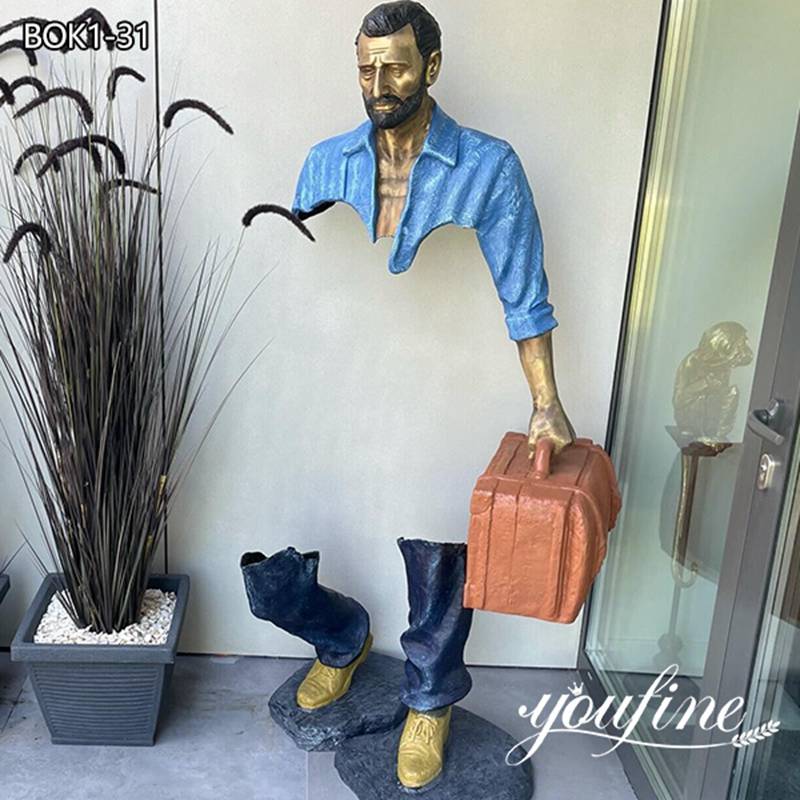 Applicable To A Variety of Places:
Life size bronze sculpture is suitable for different occasions. If your house has a big front yard or big garden, this sculpture is a very suitable decoration for your house, it is an art piece.
Imagine placing this life size bronze sculpture in your garden or yard. More than just decorate and beautify your garden. And if you have enough space indoor of the living room, it is also very suitable. And this sculpture also could be put along the street or hotel. We have different sizes of molds of this statue, so welcome to us if you are interested.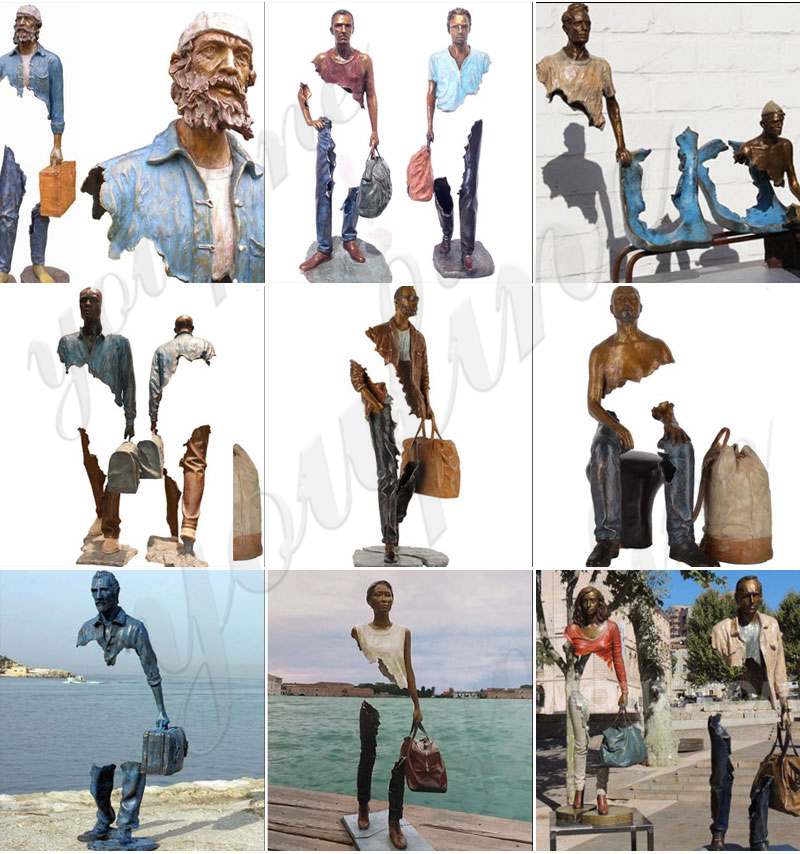 Good Client Feedback:
YouFine factory-made Bronze Traveller Walking Man Sculpture with different designs and sizes. So we have rich resources. If you want to put indoor, we could advise the small size to you. And if want to put it in your garden or hole we could advise the life-size. And our client lived in the USA, Australia, and the Europe Countries, most of our customers are very satisfied with our statues. Here are some feedback photos from the client in Poland.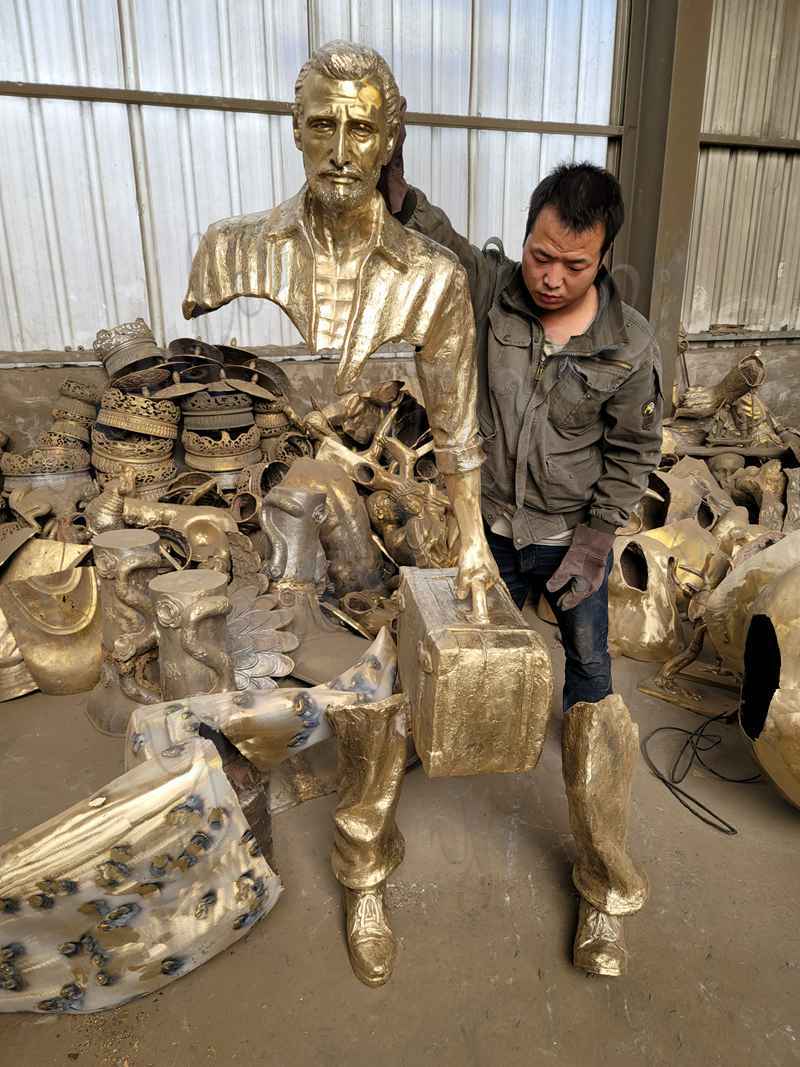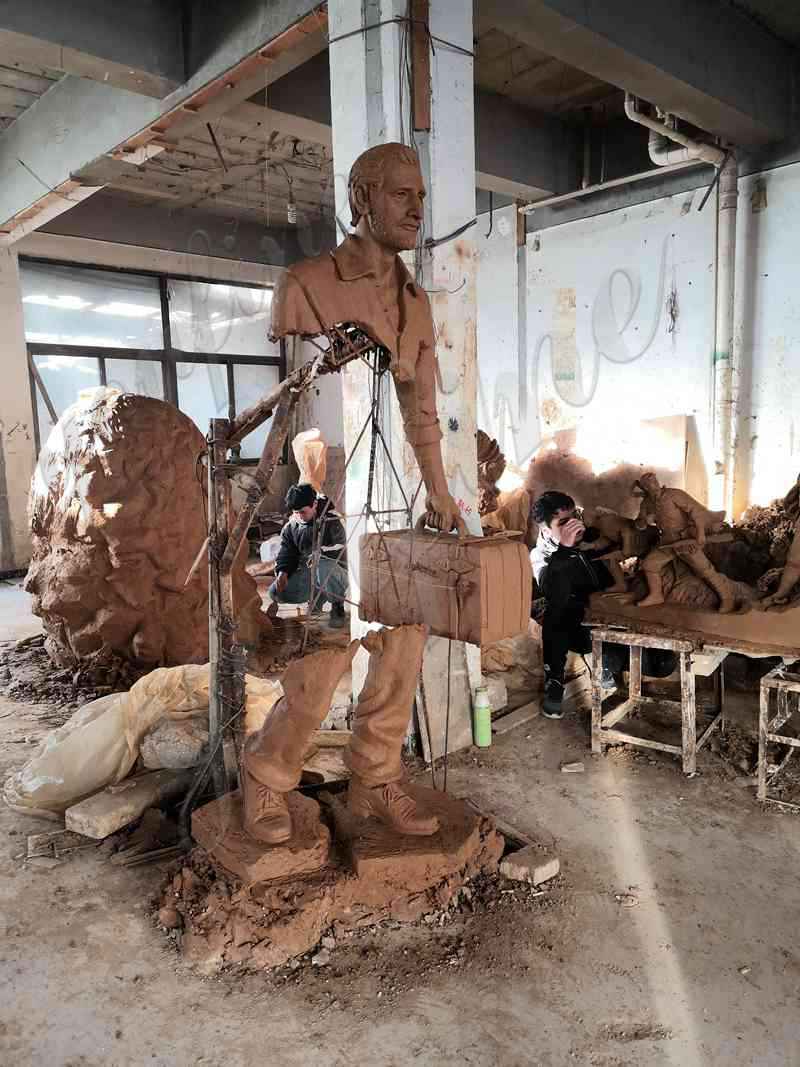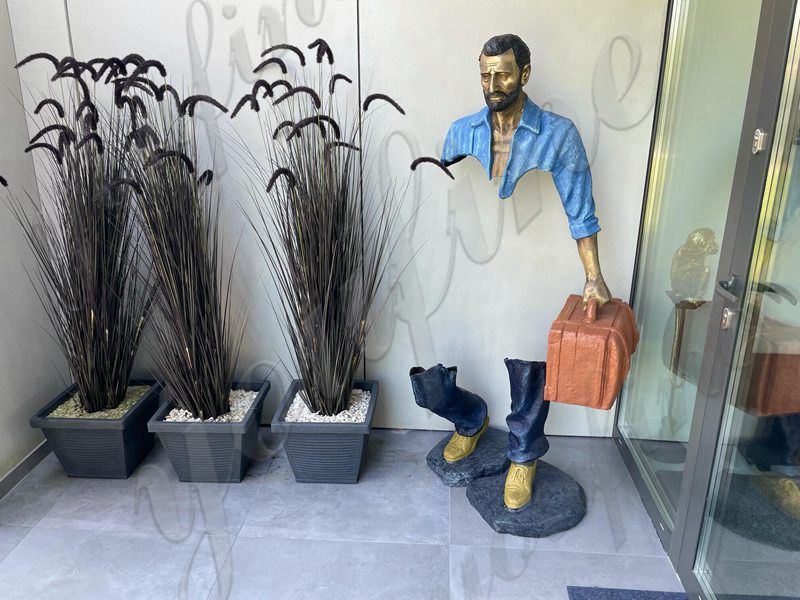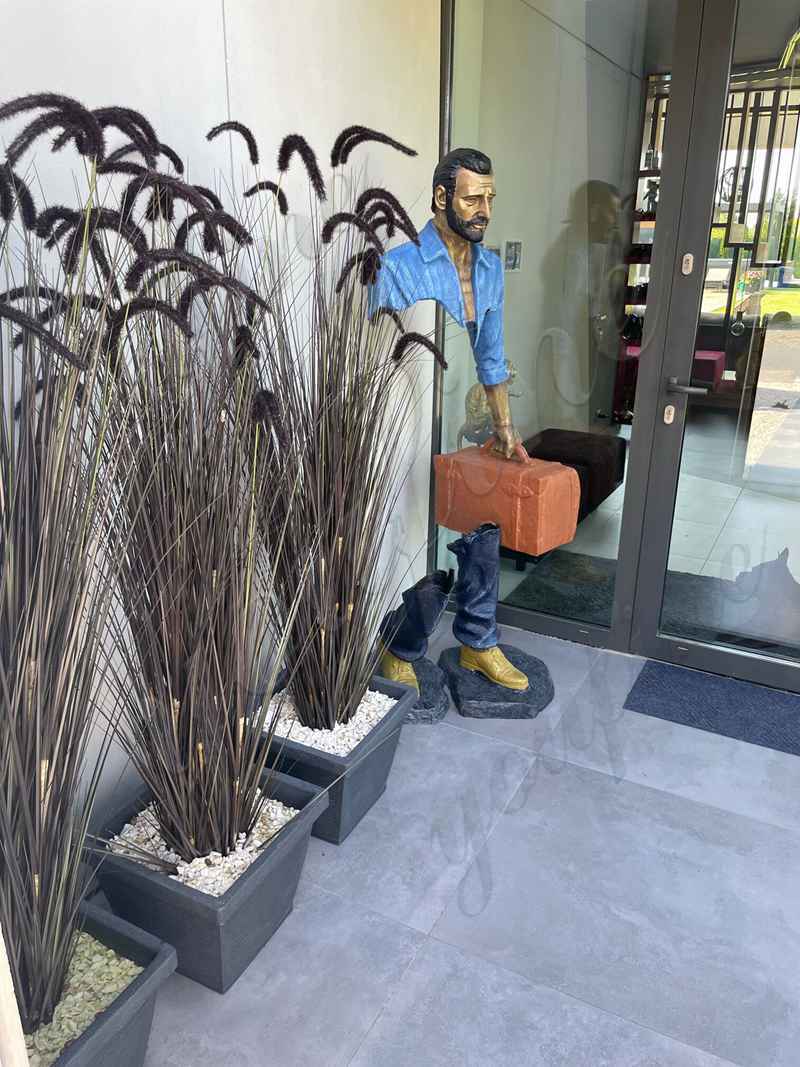 If you are interested in our Bronze Traveller Walking Man Sculpture, please feel free to contact us. As a professional bronze sculpture supplier, YouFine is worth your choice.
---
About us
YouFine foundry includes custom bronze children's portraits, custom made full size figure portraits, custom bronze US Military statues and bronze Veterans monuments, custom bronze dog statues and life-size dog portraits, heroic size custom bronze monuments and custom life-size bronze portrait memorial statues. Some of these statues may be limited edition releases but most are commissioned custom made bronze sculptures created by YouFine for governments, business, military, families, and non profits.What ever the subject matter, YouFine can create a custom bronze statue or monument that will touch the hearts of those who see it. She has a knack for making life-size bronze portrait statues that actually look like the individual.
Looking for bronze sculpture ?
Tell us what you need by filling in the form