---
Horse Sculpture Introduction:
This life size bronze horse statue has a very high level of craftsmanship requirements, so it is hailed by Western artists as "the top work of sculpture art." Do you want to own this famous bronze horse sculpture? Then contact us as soon as possible!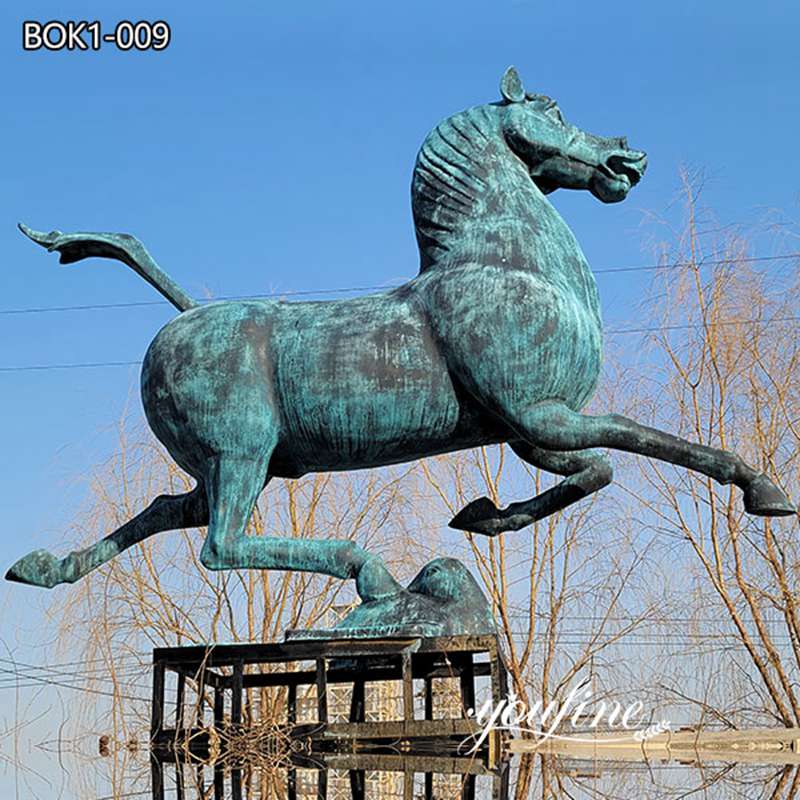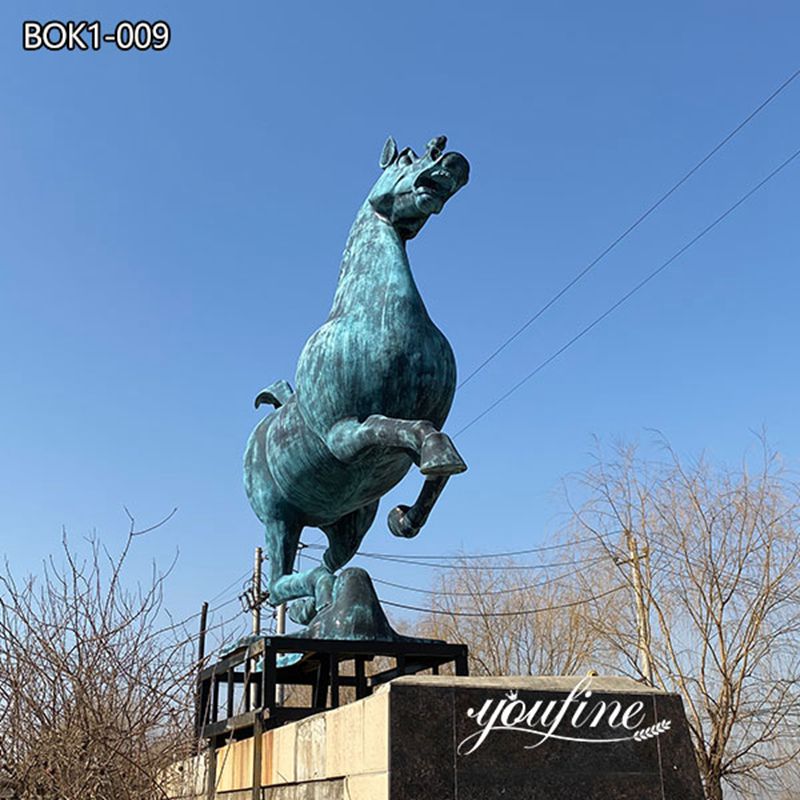 In 1971, Guo Moruo writer accompanied foreign guests to visit Lanzhou, China. When visiting the Gansu Provincial Museum, he saw this bronze running horse. He was overwhelmed by the artistic charm of this bronze horse statue. Being alone, even if one gets the whole world, is an art treasure." He immediately named him Ma Ta Feiyan.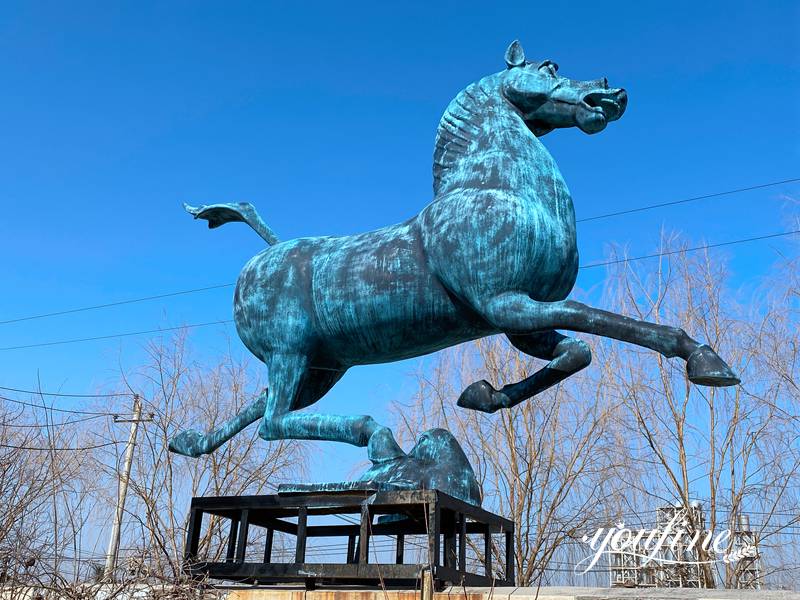 The bronze horse soared into the air with three legs, his right hind foot put on a bird. The supporting point of the whole sculpture is small, but the center is stable.
There are different explanations for the meaning of the shape. One explanation is that the horse is extremely fast.
Another explanation is that the horse is a mythical Pegasus, so it is above the bird.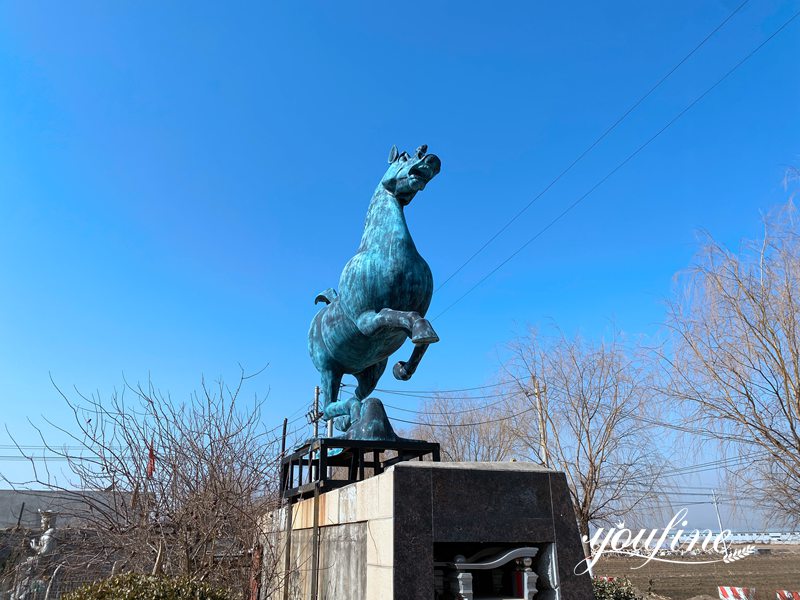 Life Size Bronze Horse Statue Application:
This life size bronze horse statue shows the horse's courage. I believe it must be very suitable to be placed in front of horse farms and hotels. This famous bronze horse sculpture would definitely bring a very shocking visual effect! Anyone who sees this sculpture would feel the charm of the bronze horse and would be infected by the positive attitude displayed by the sculpture. This bronze sculpture would also bring enthusiasm and courage to life to those who watch it.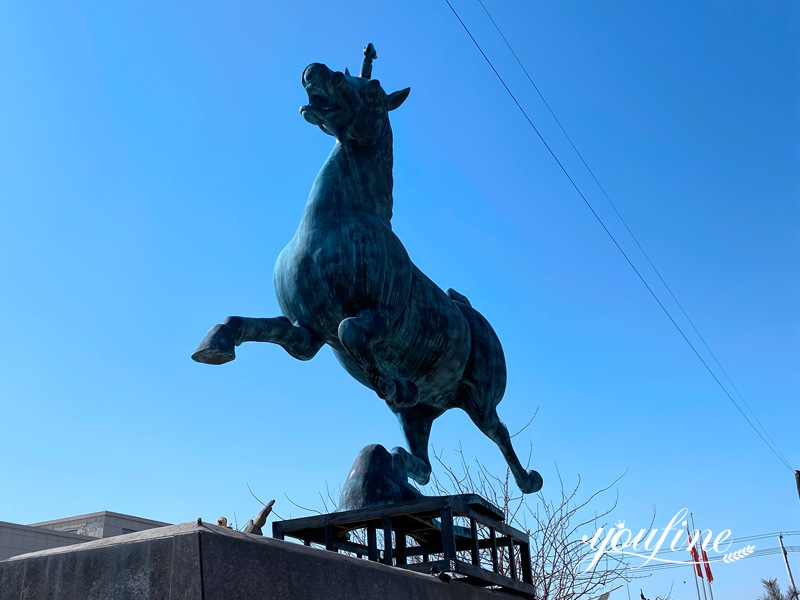 About Our YouFine Art Sculpture Factory:
This famous bronze horse sculpture of our YouFine art factory is a very popular design in the international market. Because we have the best quality and service. Every sculpture needs respect. If you are interested in our famous bronze horse sculptures, please feel free to contact me. Our factory always gives the greatest support to customers. YouFine would never let you down!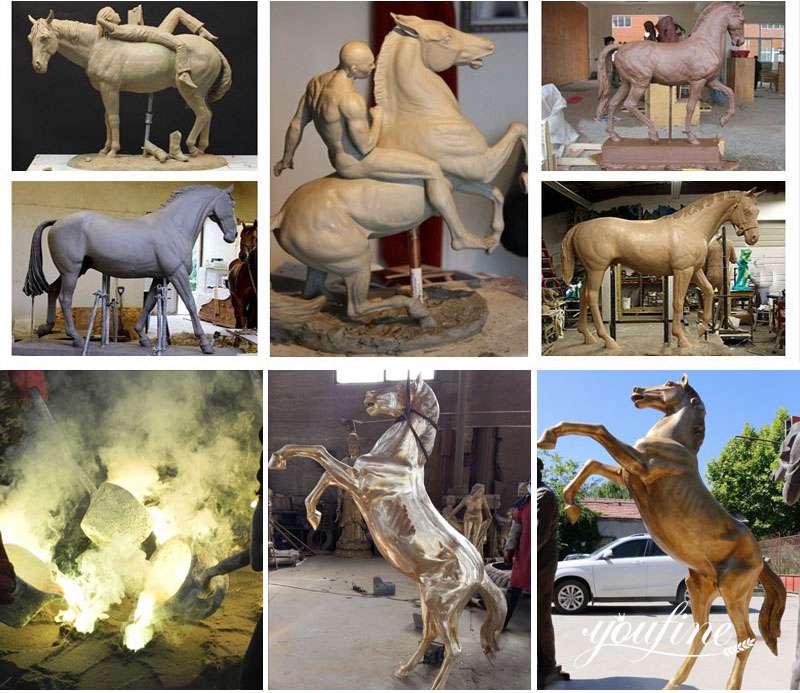 ---
About us
YouFine foundry includes custom bronze children's portraits, custom made full size figure portraits, custom bronze US Military statues and bronze Veterans monuments, custom bronze dog statues and life-size dog portraits, heroic size custom bronze monuments and custom life-size bronze portrait memorial statues. Some of these statues may be limited edition releases but most are commissioned custom made bronze sculptures created by YouFine for governments, business, military, families, and non profits.What ever the subject matter, YouFine can create a custom bronze statue or monument that will touch the hearts of those who see it. She has a knack for making life-size bronze portrait statues that actually look like the individual.
Looking for bronze sculpture ?
Tell us what you need by filling in the form