---
Green bronze standing horse statues details:
This bronze standing horse shows us a very muscular and strong bronze walking horse. Our master showed an amazing display of detail from the muscle lines to the hair. It was as if we were standing in front of a real horse.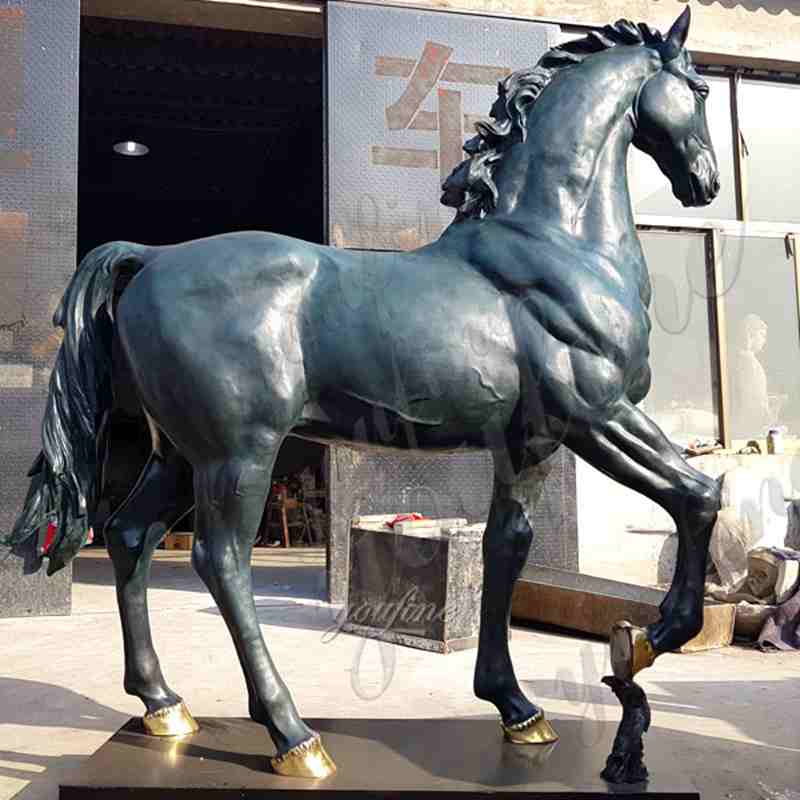 Regarding the coloring of bronze horse sculptures:
Most of our bronze horse sculptures are chemically colored. The color of our bronze horse sculptures will not fade and become discolored and not bright due to wind and sun, but will become more meaningful over time! It's more flavorful and better looking. Chemical coloring seems like magic, using various materials to react with the copper together. No master without decades of experience can do it.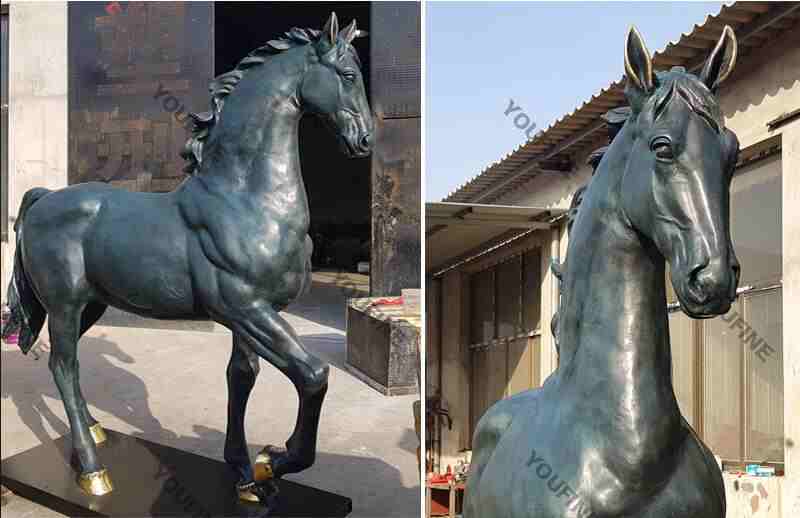 The casting process of the bronze horse:
Our bronze horses are handmade by master sculptors. From the making of the clay model to the final casting, 38 steps are taken. Each process is crucial. Whether it is our seamless welding technique or our silicone casting technique, we have perfected it all. Only with great expertise in each of these techniques can you end up with a perfect bronze horse sculpture.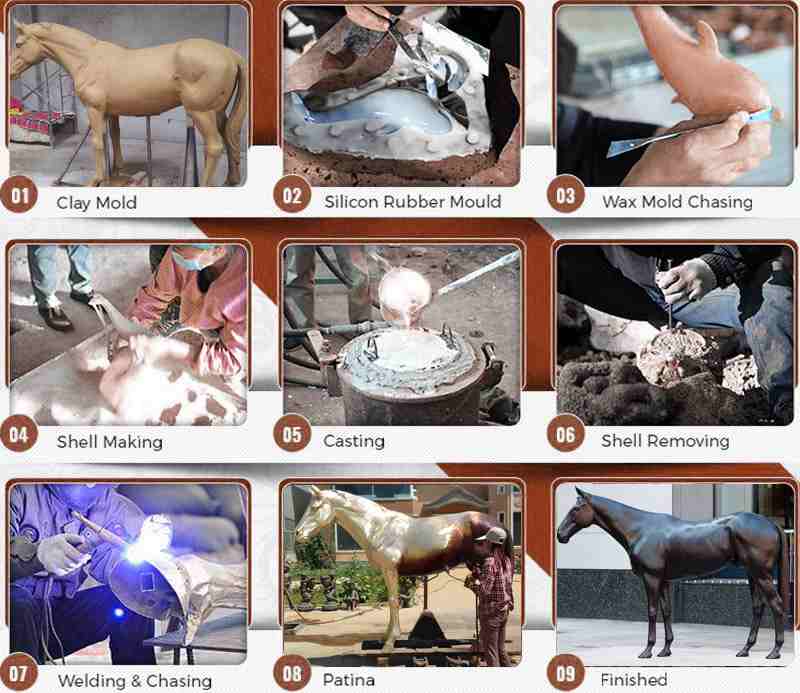 Why do people like bronze horse sculptures?
Among the bronze sculptural works of art, animal sculptures are very important among many sculptures, especially bronze horse sculptures. Bronze horse sculptures have many beautiful meanings. With the continuous development of time, all kinds of bronze animal sculptures have begun to appear in our lives. Of course, bronze sculptures and horse sculptures are essential. These beautiful sculptures can add color to any outdoor space.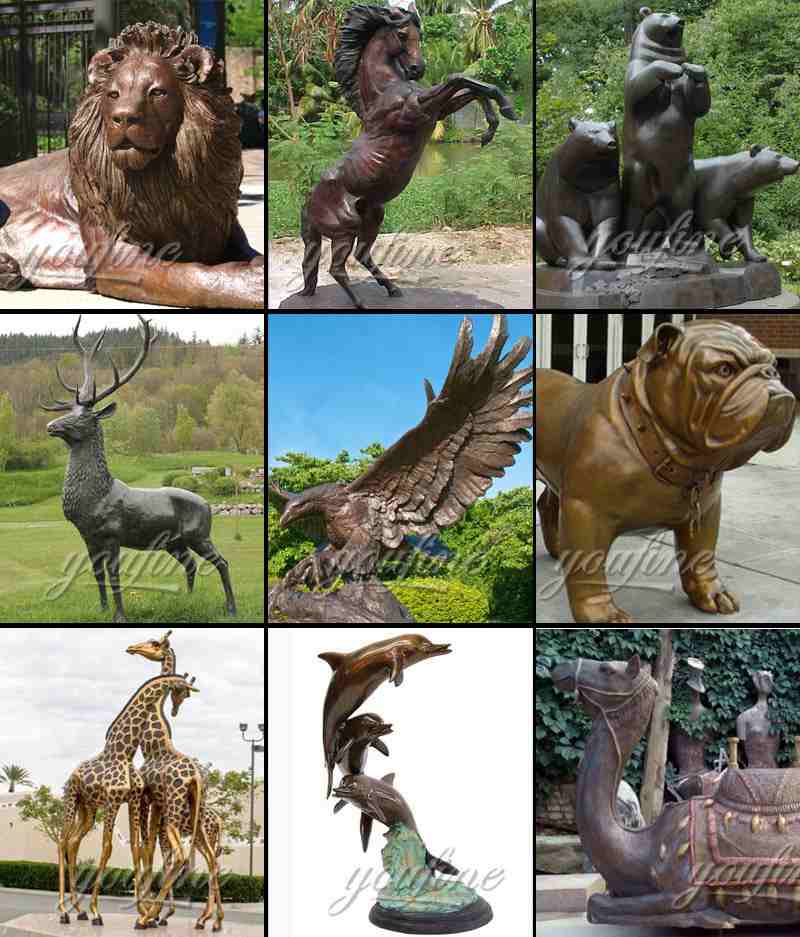 Regarding the transportation of bronze horse sculptures:
Our shipping service is very good. You don't have to worry even if you haven't bought anything in China. Besides, we will take out full insurance for your goods to ensure your interests during the transportation. You just need to wait for the notification at home.
---
About us
YouFine foundry includes custom bronze children's portraits, custom made full size figure portraits, custom bronze US Military statues and bronze Veterans monuments, custom bronze dog statues and life-size dog portraits, heroic size custom bronze monuments and custom life-size bronze portrait memorial statues. Some of these statues may be limited edition releases but most are commissioned custom made bronze sculptures created by YouFine for governments, business, military, families, and non profits.What ever the subject matter, YouFine can create a custom bronze statue or monument that will touch the hearts of those who see it. She has a knack for making life-size bronze portrait statues that actually look like the individual.
Looking for bronze sculpture ?
Tell us what you need by filling in the form